What does "buy" mean to you? My grandfather would say without the slightest hesitation that, it absolutely means the act of picking or getting goods or services at a retailer, or at a shopping mall. However, when I asked my 6-year-old nephew yesterday that which shopping mall can I get The Flash's suit, he opened his Taobao, and told me he could get me one in one or two days without going out considering that we are in lockdown. Yes, that's how's e-commerce changing our lifestyles gradually. What does this mean to our business? It definitely brought a dramatic difference in trade. Nowadays, 20 of the world's top internet companies merely comes from 2 countries - the USA and China, say, Amazon and Alibaba. Then how does import from China makes it easy? Let's figure out how to get the most of Alibaba to make your business become more prosperous with each passing day.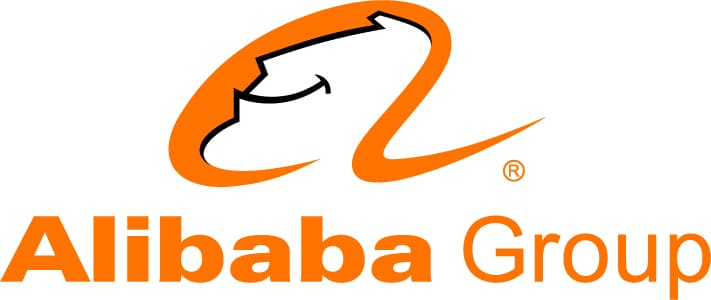 Established: September 9, 1999
Headquarters Location: Hangzhou, China
Founder: Jack Ma
Chief Executive Officer: Zhang Yong
How does Alibaba work?
Alibaba.com is the largest online wholesale marketplace all over the world when it comes to global trade. It is a professional B2B e-commerce platform which enables the Small-middle size business to find their suppliers on Alibaba directly.
How does Alibaba make profit?
Alibaba doesn't charge any commission fees like Amazon, the main source of yields is from the membership the suppliers pay for. There 2 types of it.
• First: Gold Supplier, basically the supplies have to pay 4500 USD/year.
• Second: Verified supplier, for this one, it charges 10000 USD/year, while it actually means more exposures and opportunities
Check the following charts we draw for you to make the distinctions of the main difference between the Gold supplier and the Verified supplier
Gold Supplier
(A&V and on-site Check)
Basic profile
Company overview
Trading capabilities
Verified supplier
(In-depth inspection by an independent third-party institution)
Basic profile
Company overview
Trading capabilities
R&D capabilities
Production
Quality control
After sales service
DocShipper Advice : You should always keep in mind that DocShipper will always work on optimizing the logistic processes in order to maximize your results, your costs and will also support you throughout the purchasing process: supplier research, negotiation, quality control.
Step 1: Find suppliers - Tricks you need to know about suppliers
As we might know that, the most essential part when we find suppliers is the reliability of them. Good ones will undoubtedly increase your sales by steering you toward hot-selling items. Here in Alibaba, you have to be extremely careful about suppliers as well. This is a platform for international trading, but not like Amazon or AliExpress. When you purchasing from Alibaba, you have to buy large quantities and the suppliers don't have inventories, they will start to produce once you order. Furthermore, there are quite a lot of small tricks of suppliers that you would better avoid. So you might make good research about the suppliers before everything gets started. Now you could get some heads up from us.
What are the 3 types of suppliers on Amazon?
Manufacturer
Manufacturers in Alibaba always offer low price, while you have to purchase in big volumes since they have a high minimum order quantity.
Trading company
They are not like manufacturers since they mainly focus on some specific product areas; and they buy products from manufacturers.
Wholesaler
They charge high prices while a low minimum order quantity and they have various products belongs to various fields; normally buy products from manufacturers and trading companies.
DocShipper Advise: You don't have to worry about your logistical routing and the conformity of your electrical products, you can count on our 3PL (Third Party Logistics) to handle the entire process safely. Do not hesitate to contact our agents!
How to search for suppliers?
Now that you have known about various suppliers, and made up your mind, go the next step: Search for suppliers with us, and we can introduce you to more tricks you must keep in mind.
Direct search: push the button
This type of search fits those who do not have many specifications about the products they want. Maybe you want just to take a look and then decide. You can just enter the website of Alibaba and switch "supplier".
We will take E-scooter here as our example, you push the "search" button, so various suppliers are demonstrated in this field. You can start searching now. Remember to compare more suppliers for a better choice.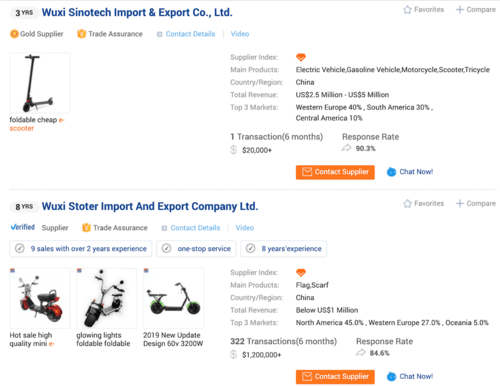 Use RFQ(request for quotation)
And of course, we have another way to search, check this website and go directly request for quotation. This one is for the suppliers who have their specifications such as quantity/trade terms/details/payment terms, etc…
Click the button "submit RFQ", and you will see the picture below. You need to fill in information from 3 perspectives: Product Basic Information; Supplier Capability; Shipping and Payment.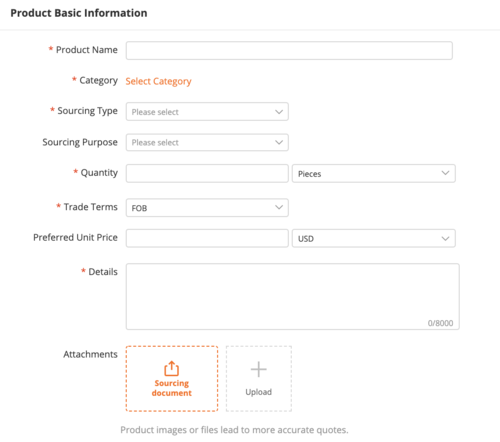 Docshipper Tip : When you start to search products instead of according to the supplier, don't be cheated by the price tag it shows on the website. Alibaba is a rather competitive platform, that's just how the suppliers attract your attention, not a real price! If you have any other questions regarding finding suppliers or not clear about the above-mentioned steps, contact our professional teams for your assistance.
Step 2: Contact with suppliers - How to avoid scams when purchasing?
Now you might have already compiled your own lists of suppliers with possibilities to work with. You probably prepare to ask for the quotes and compare the prices, might check the available discounts or others. But don't just consider the terms! Investigate your prospective suppliers. DO MORE IN ADVANCE TO MAKE IT HAPPEN SMOOTHLY IN THE FUTURE!
Find the balance
As we have mentioned above, there are 3 types of the supplier in Alibaba, our suggestion for you to choose your supplier is: Find the balance of Price, Quality, and Service. Do not only pay your attention to one aspect, it somehow may benefit you in the very short term, but it might make you lose your profit at last.
What you need to check about the supplier?
Trade assurance
What is trade assurance? It's a built-in protection service that can cover the orders placed and paid on Alibaba. This is the safest way to buy products from Alibaba since it basically means that your orders are payments are protected until you get your products. If someone gets bad luck paying without getting his product, Alibaba will accept full liability. You should only choose suppliers with the acceptance of trade assurance since it shows that the suppliers are confident about their quality.
Membership
Actually, you'd better choose suppliers with longer establishment history instead of other factors. Why? As you know that there are lots of scams when buying on Alibaba, in case that there are suppliers who merely want to open their stores for 1-2 years and get money and run away, you will have no protection under Alibaba.
Company background
In China, most of the factories or the trading companies from the same business would stay in the same zone of one place, thus making them really renowned industrial clusters, like Toys in Yiwu, electronics in Shenzhen, etc… Factories locate among the industrial clusters are more professional and they offer you the most competitive price. Thus when you narrow down your searching or suppliers: First locate the province which has the biggest number of suppliers.
Compliance certifications
If you are going to do business with Electronic products, you should check the suppliers' compliance certifications or your goods might get confiscated in the customs. So for customs clearance in the USA, electronic products need FCC; for customs clearance in the EU, electronic products need CE certification.
DocShipper Advise: You can count on DocShipper if you're in need of any packaging and protection service to relive. Do not hesitate to contact us.
Step 3: Check samples - What matters most before you accept a quotation?
Now you have already checked all the certificates and started to focus on only a few suppliers who meet those criteria. Here comes the most important part of your business.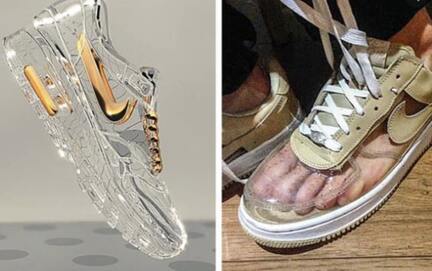 After the pictures, you might realize what we are talking about here, right, get a sample of your products! And make sure it's the same when you get in bulks. Here is the first option for you, you can demand the supplier to send you a sample by express, costing around $30 and 3 days. At least let them record a video for you. All in all, never judge the quality from the Sample Picture!
Step 4: Confirm the quotation - How does payment work in Alibaba?
What should the quotation include?
Once you get in contact with your suppliers, remember to check and confirm with him that the quotation he gives you including the Price of each; Quantity of the orders; Cost of a package of the product; Shipping cost. Make sure about every small step so that your business gets better.
How place order works in Alibaba?
If you have finished what has been mentioned above, now you need to know how the rules for payment works in Alibaba. Normally, when you place your order (make sure it's an acceptance of trade assurance supplier), you have to pay 30% of deposit in advance, then the 70% balance when this order has been completed.
Alibaba allows cards issued by Visa and MasterCard: debit cards or credit cards. However, you have to make a business which surpasses $50,000 when you pay through credit card.
Docshipper Tip : You are looking for automatizing your packaging process and you're looking for machines such as wrapping machines ? Contact our sourcing agents thanks to our contact form, they will be able to help you find suppliers
Step 5: Shipment - How to make it goes smoothly?
Here comes the last part of your purchasing, after your payment, you can start focusing on the shipment. Basically you have 3 types of shipment:
Sea Freight
It has the cheapest price while the slowest speed.
If you want to cut the costs and not very rush about getting your goods.
This might be an exceptional choice.
Air Freight
This method offers you the quickest speed. Nevertheless, the most expensive price.
But air freight can be cheap some time. If you find a good shipping company like Docshipper, he would be able to arrange you a very reasonable route.
What is FOB/EXW/CIF?
FOB
FOB, customarily known as Free On Board (FOB). According to the FOB transaction, the buyer is responsible for sending a ship to pick up the goods, the seller should be in the contract specified port of shipment and within the specified period of time, the goods will be loaded on the buyer's designated vessel, and notify the buyer in a timely manner. Then the seller shall load the goods onto the vessel designated by the buyer at the port of shipment and within the time limit specified in the contract, then notify the buyer in time.
EXW
EX Works, i.e. Factory Delivery. It means that the seller is responsible for delivering the goods ready for delivery to the buyer at his place, i.e. workshop, factory, warehouse, etc., but is not usually responsible for loading the goods onto a vehicle prepared by the buyer or for clearing the goods through customs. The buyer bears the entire cost and risk of transporting the goods from the seller's premises to the intended destination.
CIF
Cost, Insurance, and Freight. The components of the price of goods, including the usual freight from the port of shipment to the agreed port of destination and the agreed insurance premium, so in addition to the seller has the same obligations with the CFR terminology, there is also the buyer's freight insurance, to pay the insurance premium, according to general international trade practice, the seller's insurance amount should be insured by the CIF price plus 10%.
So there are two different choices:
If you have your own trustworthy freight forwarder, ask your supplier to quote FOB price, so he should be responsible for all the price incurring during the delivery to the vessel at the seaport (or aircraft at the airport) and plus all costs for exporting.
If you don't have your freight forwarder, you can ask your supplier to quote you the product price in the Ex Works term, and then let them quote you the shipping cost separately which covers from the supplier's warehouse all the way to your destination)
DocShipper Advice : Shipment plays a most essential part of your business. You have to know enough about the shipping rules that how your country regulates. And if your products are fragile or breakable, you have to make sure that they are taken really good care of during the whole shipment. You really should choose a professional company offering logistics service and having various experiences. We provide you Sea Freight, Airfreight as well as Railway Freight, and we are familiar with customs clearance and other documents you need to prepare, you should handle your business and let us handle your shipment.
How to manage your supplier successfully?
Congratulations! You've already understood the whole progress about buying on Alibaba and you can start on it. Here is the last suggestion for you: Manage your suppliers successfully! Are you aware that how important the supplier is in your whole operation of the business? The quality of their products will influence your customer's satisfaction and in the meantime decrease the number of returns, both of which finally add cash to your bank account. Their timely deliveries directly demonstrate your credibility to your customers. They can give you the most competitive price based on quality, reliability so that you will win in your fields.
If you can not find a very reliable supplier by yourself, or you are still afraid of scams you will most probably meet, or you are not familiar with all those etiquettes and cultural difference with people from another country, come to us, here we have staffs of Native French speaker/Native English speaker/ Native Chinese Speaker who can teach you about cooperation with them and even haggling over prices. We can provide our assistance in the case when any of the processes go wrong. We have already assisted tons of customers to find the most suitable supplier for their business, Docshipper will always offer you the best possible solutions for what you need. Find our sourcing service: Docshipper sourcing.
FAQ |Importing from China Made Easy | Buy from Alibaba
🧐 How does Alibaba work?
Alibaba.com is the largest online wholesale marketplace all over the world when it comes to global trade. It is a professional B2B e-commerce platform which enables the Small-middle size business to find their suppliers on Alibaba directly. So if you want to find suppliers, go Alibaba.
🙅🏻 What you need to check about supplier?
You have to make sure that this supplier accept trade assurance which shows they have the confidence of their products. Check not only Membership but also the establishment year. Company background and Compliance certifications in various countries.
🤷🏻‍♂️ Why you should fill in RFQs?
FQR: request for quotation. Don't waste the opportunity and fill in the blanks with not much details. In Alibaba, supplier only can reply less than 30 RFQs in specified time, so if you just give them few information = you are not a very serious buyer=they won't reply.
🥇 How can Docshipper help you?
If you want to get the most suitable price from supplier, the most desirable place for your choice is going to Docshipper, through whose the margin will be the highest you can earn. Your concerns become ours, serving your benefit!
DocShipper info: Do you like our article today? For your business interest, you may like the following useful articles :
DocShipper Advise : We help you with the entire sourcing process so don't hesitate to contact us if you have any questions!
DocShipper Sourcing | Procurement - Quality control - Logistics
Alibaba, Dhgate, made-in-china... Many know of websites to get supplies in Asia, but how many have come across a scam ?! It is very risky to pay an Asian supplier halfway around the world based only on promises! DocShipper offers you complete procurement services integrating logistics needs: purchasing, quality control, customization, licensing, transport...
Communication is important, which is why we strive to discuss in the most suitable way for you!