Many businesses still regard purchasing as a straightforward task and a means to a goal. A procurement team's main goal is to satisfy financial criteria while lowering expenses for their company. As a result, most teams position rival suppliers against one another to save money on purchases.
It leaves firms with little room to develop an efficient procurement strategy and create supplier relationships. As a result, implementing strategic sourcing and improving the overall purchasing efficiency is difficult for businesses.
In this article we will show you how to implement a strategic procurement strategy and its benefits.
DocShipper Alert : DocShipper is sourcing company based in Hong Kong, that helps small businesses and individuals like you buy and import safely from Asia, and especially from China. Send us the product you're looking for by filling out this form or get your questions answered immediatly by calling our experts.
What is strategic sourcing?
Strategic sourcing is the process of analyzing and selecting suppliers based on their ability to provide high-quality goods and services at the most competitive prices. This process typically involves developing long-term relationships with key suppliers, negotiating contracts, and continuously evaluating and improving the performance of those suppliers.
The goal of strategic sourcing is to improve an organization's procurement processes and help it achieve the best value for its money.
What are 7 the steps in Strategic Sourcing?
No company can fulfil its long-term objectives on its own, so strategic sourcing methods are used to create advantageous alliances. These alliances between purchasers and suppliers of products and services aren't formed by chance. Strategic sourcing is critical because productive partnerships require effort and preparation. It helps establish a foundation for long-term business partnerships.


While no particular method will fit every organization's specs and needs, we can describe a basic framework that can help lead the strategic sourcing process:
Step1: Spend Profiles Identification and Categorization
To begin the strategic sourcing process, identify the expense areas across all of the organization's business units and categorize them based on how essential or non-critical they are. The sourcing procedures for each spending area will be highlighted thanks to categorization.
Other evaluation criteria that better meet the business requirements (e.g., domestic/international expenditure, direct/indirect expenditure) might be established if necessary. In such circumstances, a risk analysis of the selected expenditure categories is necessary to assist priorities and make strategies.
Step2:
Analysis of the Supply Market
Your strategic procurement team will identify the markets that are most likely to offer dependable, consistent, and good raw materials, equipment, finished goods, and services at this point.
The present markets are then assessed based on cost analysis, spend classifications (including determining backup suppliers for critical raw materials, commodities, and services), and external criteria like location, logistical considerations, possibly political, social, and ecological problems, and so on.
Step3:
Market Research on Suppliers
To comprehend and assess important supplier profiles, the third stage is to conduct an in-depth study of existing and potential suppliers. This involves examining suppliers' earnings or market share in order to have a better understanding of their market position and industrial performance, as well as the challenges and vulnerabilities that exist in the supplier market.
Step4: Develop a sourcing strategy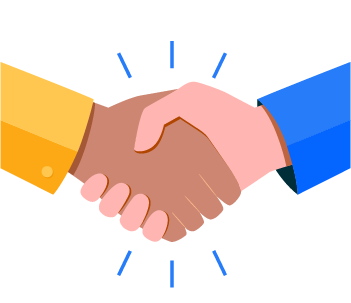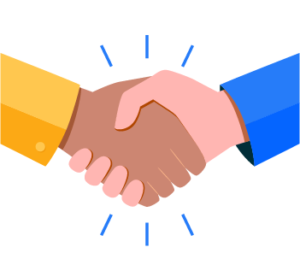 It's crucial to know who you want to purchase from, but you also need a strategy for how you want to buy. You may update current protocols or create new ones based on your organization's general business strategy, goals for supplier relationship management and development, and risk management strategy, encompassing (but not limited to):
Requests for proposal (RFP) or Requests for Quote (RFQ) to specific vendors are used to make direct purchases.
Investments:

Identifying and contracting the best suppliers for a fixed-term purchase rather than a project-by-project basis.

Strategic alliances are formed through enhanced contract management, resulting in long-term agreements that benefit both sides.
DocShipper Advice: DocShipper offers a procurement service that takes care of the entire sourcing cycle from start to finish. We find the right supplier or manufacturer for your needs, negotiate the price, handle the communication, and arrange for the shipment of the samples so you don't have to stress. Tell us more about your needs by filling out this form. Have a question? Call us now.
Step 5: Implement Supplier Relationship Management (SRM)
The fifth stage is to include Supplier Connection Management (SRM) in the strategic sourcing process, which turns the relationship between the company and its suppliers into a two-way process rather than a one-way one. By converting a simple customer-buyer relationship into strategic value partners, SRM improves the degree of engagement between an organization and its suppliers.
Both parties contribute to the development of proposals and creative methods that maximize the organization's sourcing needs. The long-term connections that result from such synergized collaboration may be used to boost supplier performance even further.
SRM is more than simply the last stage in the strategic sourcing process; it connects suppliers and organizations in such a way that current and future needs are fulfilled in the most efficient and maximizing the value in the best way possible.
Step 6: Reassembling your Supply Chain and Negotiating with Suppliers
When you implement your new strategy, the supply chain you activate will most likely be clearly distinguishable from the one that came before it. Your team has assessed your available supply marketplaces, located and classified suppliers based on the information you established and is ready to implement the mechanisms that will integrate these suppliers into your procurement process at this point.
Vendors need to know your wants and demands for both obtaining your business and negotiating deals with you once the contract is signed, so communication and collaboration are especially crucial at this point.
Step 7: Examine, Refine, and Revise
At this point, you may examine and compare the constant stream of data passing through your eProcurement solution to the KPIs you've defined for vendor management and internal procurement procedures.
The team may closely examine these KPIs using data analysis to identify areas that need to be improved, as well as chances to change the supply chain to increase resiliency, efficiency, and competitive mobility.
DocShipper Alert : Even if you manage to source a reliable manufacturer capable of producing your product, it is not guaranteed that everything will go smoothly. For this reason, DocShipper sends quality control experts on-site to check whether the manufactured products complies with specifications and international standards. Contact us to find out more or call us.
What are the benefits and objectives of strategic sourcing?
Using a collaborative and structured approach to strategic sourcing connects procurement strategy with supplier operations, resulting in long-term cost savings and other business benefits. Now take a look at the advantages: 
1. Reduces Direct and Indirect Costs
Cost reductions are unquestionably one of, if not the most important, advantages of strategic sourcing activities. Many sourcing and procurement managers emphasize the fact that actual cost reductions from sourcing operations go straight to the bottom line. As a result, the financial profitability benefits from the savings.
When comparing net profit to sales revenue, remember that sales income is lowered by commissions, cost of products sold, overhead costs, and other expenses, leaving a net profit.
For example, if a company sells $1,000 goods with a 7% net profit margin, the transaction brings in $70 to the bottom line. In contrast, if a sourcing effort saves $1,000, the full savings is applied to the bottom line, increasing profitability. 

2. Improves your Efficiency and uses a Systematic Approach
To monitor hundreds of supplier data, manufacturers still use a mix of spreadsheets, emails, phone calls, and buyers' memory to handle sourcing operations. Lack of process oversight and missed supplier insights are two difficulties that have arisen as a result of this reliance on human labor.
Manufacturers are missing out on opportunities because they are unable to select the best suppliers at the best overall price, correctly monitor supplier performance, and improve supplier development that might create company value. 

Strategic sourcing is one area that the tsunami of digital transformation attempts is not ignoring. Manufacturers acquire a systematic strategy for properly choosing the lowest cost and optimum source of supply for the numerous raw materials, goods, and services they buy by automating sourcing processes and implementing sourcing standards across the business.
To analyze and evaluate pricing, quality, capacity, services, and other essential variables connected with a range of suppliers, automation eliminates the guesswork and over-reliance on buyer recollections. This ensures that a consistent sourcing procedure leads to the appropriate contract with the appropriate provider. 
DocShipper info : Are your products ready to be imported? Thanks to its unique business model, DocShipper also handles all the steps involved in transporting your goods to their destination, including customs clearance. Take advantage of a complete and reliable service, and tell us about your needs.
3. Reduces Supplier Risk
As the scope and complexity of business requirements and compliance requirements grow, so do the risks associated with supplier relationships. Maintaining business continuity by preventing interruptions with important suppliers remains one of the top risk concerns for sourcing and procurement companies.
As the world becomes more digitized and organizations become more reliant on digital information, sourcing and procurement teams must factor ownership, control, and usage of data into their discussions with vendors and suppliers.
Many sourcing and procurement teams' risk management and compliance activities now place a strong premium on information security. In the contemporary digital world, sourcing operations are becoming increasingly important in ensuring that supplier business continuity is maintained and that cybersecurity is used to safeguard data shared between the manufacturer and the supplier.

4. Boosts the Number of Long-Term Supplier Relationships
Procurement management with suppliers has become increasingly difficult due to the global and disruptive nature of sourcing. Making the appropriate supplier selection is critical to achieving manufacturer-supplier synergy, and this is where sourcing comes in.
Manufacturers may pick high-value suppliers with more assurance that a long-term and collaborative relationship will form by thoroughly understanding the sourcing objectives and concentrating on the supplier's key skills – along with additional expenses.
Suppliers can better manage any problems and retain focus on areas where their efforts are succeeding. The aim of mutual success is better supported for the sourcing team, and performance data is easily available for future selections to ensure the correct supplier is picked whenever needed. 

5. Make Better Decisions
Organizations' decision-making processes are aided by strategic sourcing. This aids organization in their cost-cutting efforts. Every organization aspires to increase its value and efficiency. Marketers are experimenting with new strategies to reach out to the public in this age of fierce market rivalry. Organizations are simplifying their procurement process with the aid of strategic sourcing companies. Without a question, strategic sourcing efforts may greatly help businesses.
Procurement managers are increasingly looking for new and creative methods to enhance their sourcing efforts and handle supply disruptions on a variety of levels. Integrated supplier management is a major sourcing strategy for connecting manufacturers and suppliers more effectively. If you want to gain more benefits for your company, turn to strategic sourcing operations. 
FAQ | 5 Key Benefits Of Strategic Sourcing

What is Strategic Sourcing?
It is the process of using Procurement to identify and create value for an organization. It is a complex series of business processes that includes end-to-end Procurement activities, right from data collection, spend analysis, market research, negotiation, and contracting.
Why do we Need Strategic Sourcing?
With Strategic Sourcing, any organization can maximize its savings, as procurement teams will be qualifying the most cost-efficient suppliers, while also considering ROI value. Strategic sourcing also enables a higher level of alignment between cross-functional teams, thereby streamlining organization objectives and goals, which impacts the overall performance of the business.
How does Strategic Sourcing impact supplier relationships?
Strategic sourcing can help procurement managers and their teams initiate, build and sustain long-term relationships with their suppliers. While strategic sourcing helps organizations focus on the value delivered by their suppliers by ensuring that the appropriate objectives are pre-set, this develops into a clear understanding between organizations and their suppliers, thereby positively impacting their relationship's sustenance.
What are the goals that are enabled by a Strategic Sourcing Plan?
Minimal Risk Factor: Due to qualification of suppliers and monitoring product availability, quality, shipping, exchange rate, and regulations.
Meeting compliance or regulatory guidelines by choosing certified components
Intelligent sourcing: Helps manage environmental conditions by sourcing products or services in surrounding locality, where they are readily available or have easy access to transportation
What is the difference between Strategic Sourcing and Procurement?
Procurement refers to the process followed by businesses to acquire goods and services. While involving strategic and administrative roles, procurement departments emphasize focus on the day-to-day transactions involved in e-procurement, such as purchase orders, invoicing, and payments.
Alternatively, strategic sourcing focuses on the activities leading up to the purchase itself. It involves analyzing the organizational needs and the marketplace. While conventionally procurement focuses on securing the most cost-effective products and goods, strategic sourcing considers the roadmap, thereby involving large datasets to evaluate the value of other factors, such as optimal vendor relationships and risk mitigation.
What are the best practices in strategic sourcing?
Continuous evaluation of Suppliers: Analyzing vendors on an ongoing basis is crucial to understand and streamline operational efficiency and maximising ROI for organizations of all sizes.
Planning beyond Prices: Instead of limiting the focus on the price of acquiring a new contract, organizations need to frame these costs in terms of the total cost of ownership of the contract's life. This will help managers account for cost factors like operation, maintenance, training, storage or warehousing, transport, and so on, and think about the bigger of where your costs are being spent.
Inventory Management: Practices such as poor stocking of inventory can increase the supply chain risk of a business, and increased stocking can cost the organization unnecessarily. Procurement Teams need to account for costs attached to inventory such as warehousing and insurance, that would eventually impact the overall expenditure by the organization.
Use of Technology: Tools can help organizations handle complex levels of data and spend analysis required to conduct strategic sourcing effectively. These tools will help automate the process of data collection and entry while improving the efficiency of workflows to improve transaction speeds, while also analyzing and processing massive amounts of data associated to spend, which would positively impact the business's decision making.
Author Bio
Mohammed Kafil is a certified procurement consultant who has been coaching companies to establish resilient digital procurement operating models for over a decade now. With Kissflow Procurement Cloud, a flexible procurement software that streamlines end-to-end procure-to-pay, and also eventually the vendor management process, Kafil helps medium and large enterprises with their digital transformation projects.
DocShipper info: Do you like our article today? For your business interest, you may like the following useful articles :
DocShipper Advise : We help you with the entire sourcing process so don't hesitate to contact us if you have any questions!
DocShipper Sourcing | Procurement - Quality control - Logistics
Alibaba, Dhgate, made-in-china... Many know of websites to get supplies in Asia, but how many have come across a scam ?! It is very risky to pay an Asian supplier halfway around the world based only on promises! DocShipper offers you complete procurement services integrating logistics needs: purchasing, quality control, customization, licensing, transport...
Communication is important, which is why we strive to discuss in the most suitable way for you!