The best techniques to increase the sales of e-commerce, usually called conversions, are actions that take place in the final phase of the sales process and make sense when the potential customer is already convinced enough of what he wants to buy and is just waiting for it. Ultimate incentive or best opportunity.
In the online marketing and advertising funnel, these techniques are effective when the customer is in the so-called bottom of the funnel (BoFu) and therefore knows the company and its products well, has a clear idea of ​​what he wants to buy, and has already developed a strong enough urge to have that specific product or service. All these aspects, indispensable for determining the purchase intention, must be prepared beforehand, with marketing actions developed appropriately and correctly.
Simple navigation on the site
The site must allow the user to visit all its parts in a simple way. All main areas of the e-commerce site, almost always corresponding to the main product categories, must be immediately accessible without difficulty.
Have additional valuable content on the site
It is not enough to have well-made showcases of products for an e-commerce site to be perfect. Customers are also enticed by additional content, showing business skills, the best use of products, specific information on product components, etc. This blog is essential to increase the appreciation of the company, raising the positive perception that customers have of the brand and of the corporate culture. And a more reliable and respected company is selling more and more!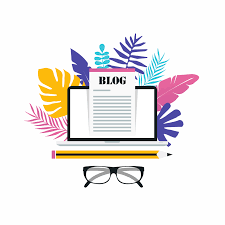 DocShipper Advice : The typical mistake of almost all managers of e-commerce is to believe that it is possible to generate purchases only by presenting products or offering incentives. For any sales closing technique to work, the customer must be ready to buy, and this preparation is achieved through marketing strategies that are often quite complex and medium-long term.
Pay attention to the quality of texts and graphics and eliminate bugs
An e-commerce site that presents misspelled or misspelled texts denotes sloppiness and carelessness. The customer may be convinced that the site and the entire company are managed by people who are not competent and precise enough in their work. The effect is to reduce the trust assigned to the site and therefore increase the perplexities that can lead to not making the purchase. The same goes for images and graphics: everything must be absolutely appropriate and harmonious from an aesthetic point of view. Also on the site, there must be absolutely no bugs and malfunctions !
Clearly highlight the benefits of the product
In the product presentation sheets, it is advisable to explain the advantages deriving from the use of the product in a precise and direct way. Why should a person buy that particular product? What benefits does it get? What differentiates it from those of the competition? An information framework of this type helps the most indecisive and perplexed customers to get a precise idea of ​​the product and to convince themselves that it is exactly what they are looking for.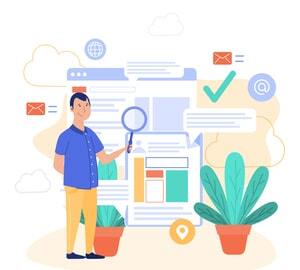 Docshipper Tip : When a potential customer is willing to buy, then it is imperative that they find a perfectly optimized site to convince them to make the purchase. Here are the best techniques that allow you to increase the chances of conversion to an e-commerce site and therefore to generate more sales.
Personalization and product use experience
How has a product been used by other users? How in general can it be used to give the best benefits? In some cases, this information can also be explained through a video that illustrates how to use the product. This is also true when it comes to clothing: showing a dress worn in a real-life context is a much more engaging technique than presenting it only on a mannequin.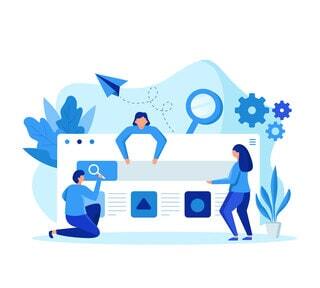 DocShipper info : Are you interested in distribution services ? Thanks to our 3PL department we can handle stock management, repackaging, storage and final delivery. Don't hesitate to contact us through our online form !
Product images and videos
Customers want to know precisely what they are going to buy on the e-commerce site. They also want to be emotionally involved, so that their motivation to buy grows. Associating the presentation of a product with many quality images, perhaps zoomable or in VR, and possibly even videos, is the best way to win over the potential customer even on an emotional level.
Customer reviews and testimonials
The social proof effect is the condition for which a customer who finds positive opinions from a good number of other customers is more easily convinced that the product is of quality. Binding a number of positive testimonials and reviews to a product means significantly increasing the number of customers who complete the purchase.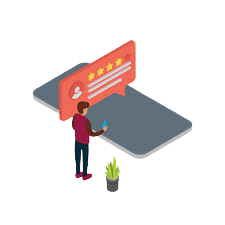 Limited time and stock offers
Highlighting how a certain offer (for example a discount) expires in a short time or that the number of products available is very small, leverages the psychological effect of FOMO (fear of missing out). Those users interested in the product but still hesitant will be able to decide to purchase precisely for fear of missing a good opportunity. Many users even go around the web in search of special occasions to buy a certain product with particular economic advantages or bonuses, and they know that timed offers are usually the most convenient and not to be missed.
DocShipper Advice : Are you looking for new suppliers ? We are also a sourcing company specialized in looking for you the best suppliers, and negotiating with them thanks to our experts multicultural team. You can contact them by filling this online form and we will assist you from the supplier research to the conformity! Online form !
Offer freebies
A customer who plans to buy a product is further motivated by receiving something free when they make the purchase. A gift can be linked to specific types of products or to larger purchases (of the same product or of more than one product). The gift can also be offered before the purchase decision, perhaps by sending a coupon via email, to convince the user to evaluate the opportunity to buy something. A free shipping technique is also free shipping, usually associated with a certain spending threshold, which must be highlighted explicitly and clearly.
Upsell and cross-sell
The moment in which the customer is making the purchase of a product is the most favorable to offer him other related products. At this moment the barrier that separates the intention to purchase from the implementation of the purchase has been removed, and the customer is ready to spend. Immediately offering related products to be taken together with the chosen one or, when the product lends itself, suggesting to immediately buy more than one product of the same type to have a stock, perhaps with an overall discount, is a very effective technique to increase the value of the sale.
Live chat
Customers often need specific information that cannot be predicted or that relates to completely personal needs. In this case, it becomes essential to have a customer assistance service in real-time that immediately answers the customer's questions. Integrating a chat on the site can be a good way to convince the customer to complete a purchase by dispelling all his doubts. If you do not have company personnel always ready to respond, it is advisable to implement a chatbot on the site that helps to manage the most frequent requests for information.
Contribute with your content to inspire thousands of readers through our blog.
Publishing posts is a daily mission for us
Trust badge on the site
Trust badges are those brands that guarantee the customer that the site is professional, and its purchasing processes are guaranteed. They are usually provided by third parties and may concern the accepted payment methods (for example PayPal, credit cards, etc.), shipping and delivery systems, security in the transaction process, the guarantee of being able to return the goods if you do not is satisfied, etc. But there are also badges from other companies like Amazon, Google, etc. with which the site can enter into affiliation and which give further guarantees. Inserting trust badges is a winning technique for convincing the reliability of the site.
Highlight the methods of returning products and refunds
Some analyzes have found that 57% of users who buy on an e-commerce site before completing the purchase check the conditions of return and refund in case the product is not to their liking. Presenting the return and refund policies in a clear and visible way means reassuring the customer and winning their trust, with the effect that the probability of bringing them to purchase increases significantly.
Declare all additional costs immediately
If in addition to the price of the product, other costs are added, for example, shipping costs, specific insurance, surcharges, etc., these amounts must be explained immediately in the product sheet, to prevent the customer from feeling cheated when proceeding with the purchase and lose trust in the site. A customer who suddenly discovers that what he will have to pay is not what he saw when he chose the product with a high probability will forgo the purchase.
Simplification of the purchase closing process
When the customer decides to buy, he no longer wants to find hitches in his purchase completion process. The faster and more understandable the process that leads to the execution of the payment, the lower the risk of abandonment. In general, when a product is added to the cart the only two options must be: add to the cart and continue looking at other interesting products (and perhaps suggest someone related or relevant to the choice made) or complete the purchase. If the customer chooses to buy immediately, very few steps must be presented to complete the action. It must be said that today most of the e-commerce platforms are already optimized to accelerate conversions, but it is always better to verify that the whole process is as linear and direct as possible.
Avoid mandatory account creation
Many e-commerce platforms are programmed to ask the user to sign up for the site before completing the purchase. On the one hand, this gives the company a very precise picture of its customers, making it possible to obtain a lot of detailed information that can be reused for remarketing actions or to send more precise and interesting communications in the future. On the other hand, 34% of potential buyers abandon their shopping cart precisely because they are not willing to waste time filling out forms that are too complicated and require too much personal data. A good technique, if feasible, is to enable the purchase even without prior registration, perhaps requiring the only name, surname, and email to confirm the purchase and to provide information on shipping and delivery.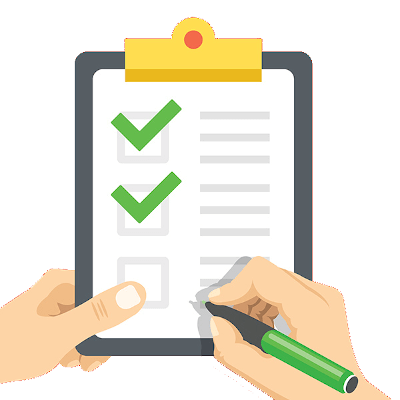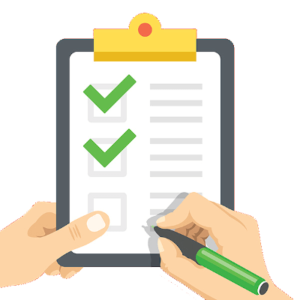 Docshipper Tip : As a freight forwarder, we can help you find the best shipping solutions thanks to our worldwide network. Don't hesitate to contact us and we will assist you from A to Z ! The Docshipper team is waiting for you.
Define a remarketing action plan for the recovery of abandoned carts
It is estimated that around 30% of e-commerce site sales can be generated by stimulating customers who have created a shopping cart without completing the purchase. A great technique is to send emails to remember which products are in the cart, but also to create specific remarketing campaigns - for example in social media and the Google Ads display network - to bring customers back to purchase. In these cases, special bonuses can be introduced, such as gifts or discounts, to encourage purchase. Many actions aimed at recovering abandoned carts can be automated, using specific software, some of which are integrated into the best e-commerce platforms.
Author Bio : Raunak Pandey
Raunak is a Mechanical Engineer by qualification & Marketer by passion. He is the founder of Maiden Stride, a leading digital marketing company that provides world-class search engine marketing services and website & application development.
FAQ | Techniques to increase conversion rates and sales of an e-commerce
Which software can be used to chase clients ?
This is what we call business information system. It result of a performant software but also of a good organization. Crm can be used to see the state of the customer process. Otherwise We recommend to use mailchamp, sendinblue to create marketing list and send them regularly chasing mails or newsletters.
How to be standing out of the mass websites ?
As many of the e-business websites are sourcing on the same sites, it appears that it's hard for them to be different to other sellers. It's a must to appear differently to the eye of customers. Personnalize your website with for example a blog with videos of people trying the products, or with content articles, debates and everything that wiill come to your mind, this is where you have to be creative !
How to create a website without any knowledge ?
It looks always really technical as we see in the movies, people behind a screen coding millions of numbers. in reality there is nowadays easy ways of crrating your own website. First google is your best friend, begin by search how to create a website. Also you should use wordpress which is a really good one for beginners, it helps you create a website and even when you will know more on the topic, you can download the plugins that are necessary.
DocShipper info: Do you like our article today? For your business interest, you may like the following useful articles :
DocShipper Advise : We help you with the entire sourcing process so don't hesitate to contact us if you have any questions!
DocShipper Sourcing | Procurement - Quality control - Logistics
Alibaba, Dhgate, made-in-china... Many know of websites to get supplies in Asia, but how many have come across a scam ?! It is very risky to pay an Asian supplier halfway around the world based only on promises! DocShipper offers you complete procurement services integrating logistics needs: purchasing, quality control, customization, licensing, transport...
Communication is important, which is why we strive to discuss in the most suitable way for you!