Importing from China and selling them online through e-commerce platforms such as Amazon and eBay can be a profitable business and one can make a good fortune out of it. However, starting a business is stressful and raises lots of questions especially if you don't have experience previously. For example; when we start e-commerce of importing from china to sell them online, the typical questions that come to our mind are the following.
What product should I choose for sale?
Will it have good selling or not?
How can I find a reliable supplier for my business?
How will I be able to avoid cheating and fraud in terms of product quality and price? 
And the most important question.
How to start a business?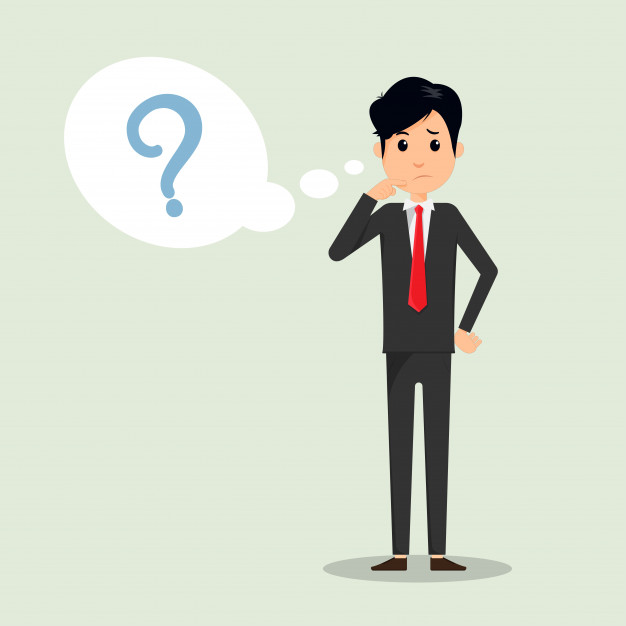 It's understandable to have such questions and everyone can have such kind questions when thinking about starting an importing-e-commerce enterprise.
The goal of this article is to help you find suitable answers to the questions you have about starting your business. It's a step by step guide on how to build and raise your e-commerce empire from scratches. The strategy for every step will be explained including the reason why we have chosen the strategy.
If you want to get the most out of this A-Z guide I recommend you to follow the guide step by step and avoid jumping and skipping the steps. Building e-commerce based on importing from China is an easy job if you do it in order and the right way. The second recommendation to understand this business model is to avoid over-thinking about it. If you overthink about it then it is going to appear complicated to understand. Ready to start the 20 minutes journey together? 🙂
Let's start.
The three steps to start building your E-commerce
First, we will have a quick glance at the three stips that you can build your import e-commerce business. Then we will explain every step in more detail.
Search and find a good product
The first step to start building your online business is looking for a product to import and sell. The product you are looking for should have a good sale. It's a frustrating task and takes a lot of time and energy but worth it. But there are some tips and tricks that can help you in finding the perfect product you are looking for to import and sell.
Find a reliable supplier
After finding the product you want to import and sell, the next thing you do is searching for a reliable supplier to source the product(s). This is also a time and energy-consuming task and finding a reliable and trustworthy supplier is vital to your business. There are also tips& tricks on how to avoid supplier scams.
Put up for sale
At this stage, you have already found the product you want to sell, imported from China and it's ready for sale. Now put the samples of your product up for sale to see the taste of the market for your product. It's a tricky part and we will show you how to do it.
Expand it
After validating your product(s) you can increase the quantity of your order and expand your listing categories to include a wide range of products. And you can even plan to have your own private labeled products listed.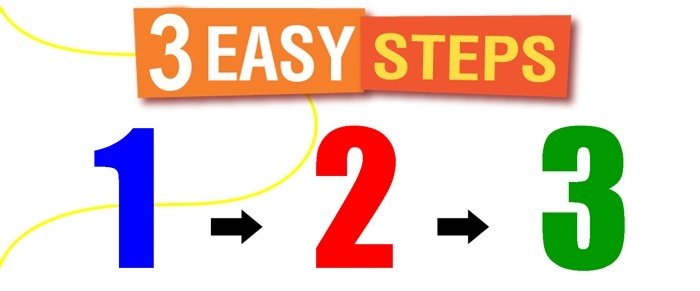 Searching a good product
Finding the perfect product to import and sell is the first and the most difficult step for entrepreneurs in starting their e-commerce empire. Fortunately, we can give some good tips that can help you find out the perfect product you should import and sell. But before that, let's see the business journey of Jack a loyal client of Docshipper, speaking about his first try in starting e-commerce.
First Money Making Product
Jack's first try to sell products online was counterfeits products. He was making a good fortune selling counterfeit products such as watches, jewelry, mobile, and computer accessories on Amazon and eBay, and Craigslist. But he stopped selling counterfeit products since he didn't want to build his business in an illegal way neither should you, I believe.
Jack left his counterfeit business to two friends that were in the same business. One of them had a booming business of counterfeit through selling workout guides on Amazon. But the unfortunate friend got sued for selling counterfeit products and went bankrupt. For the same reason, you also shouldn't try to do counterfeit. Not because it doesn't make money but because it's not a legal business.
Going to legitimate business
Doing legit business is different from doing counterfeits. When you switch from counterfeit to a legit business you might find difficulties even though you have e-commerce selling experience. Since they are two different battlefields and your experience in counterfeits might not help you as it did in counterfeits. Here are some of the products that you should avoid starting your e-commerce with.
Heavy and oversized products
Heavy and oversized products are not the best products you can start your e-business with even if they seem very profitable in numbers. Oversized and heavy products are very costly to ship. Obviously, as a beginner, you should not place large quantity orders and as a result, the cost of shipping per item will be much higher. So you should avoid importing and selling weighty and large products.
Products with high-brand loyalty
Products with high brand-loyalty levels can be risky to sell on Amazon. Customers of products like toothbrush stick with the companies they trust and rarely if they decide to change what they are used to with and trust.
Marketing & replenishment budget
Have a separate budget for marketing and inventory replenishment. If you spend your entire budget on buying and scale up the products you might end up with slow-moving products or even dead inventory. Scale-up slowly and keep some money for marketing and replenishment.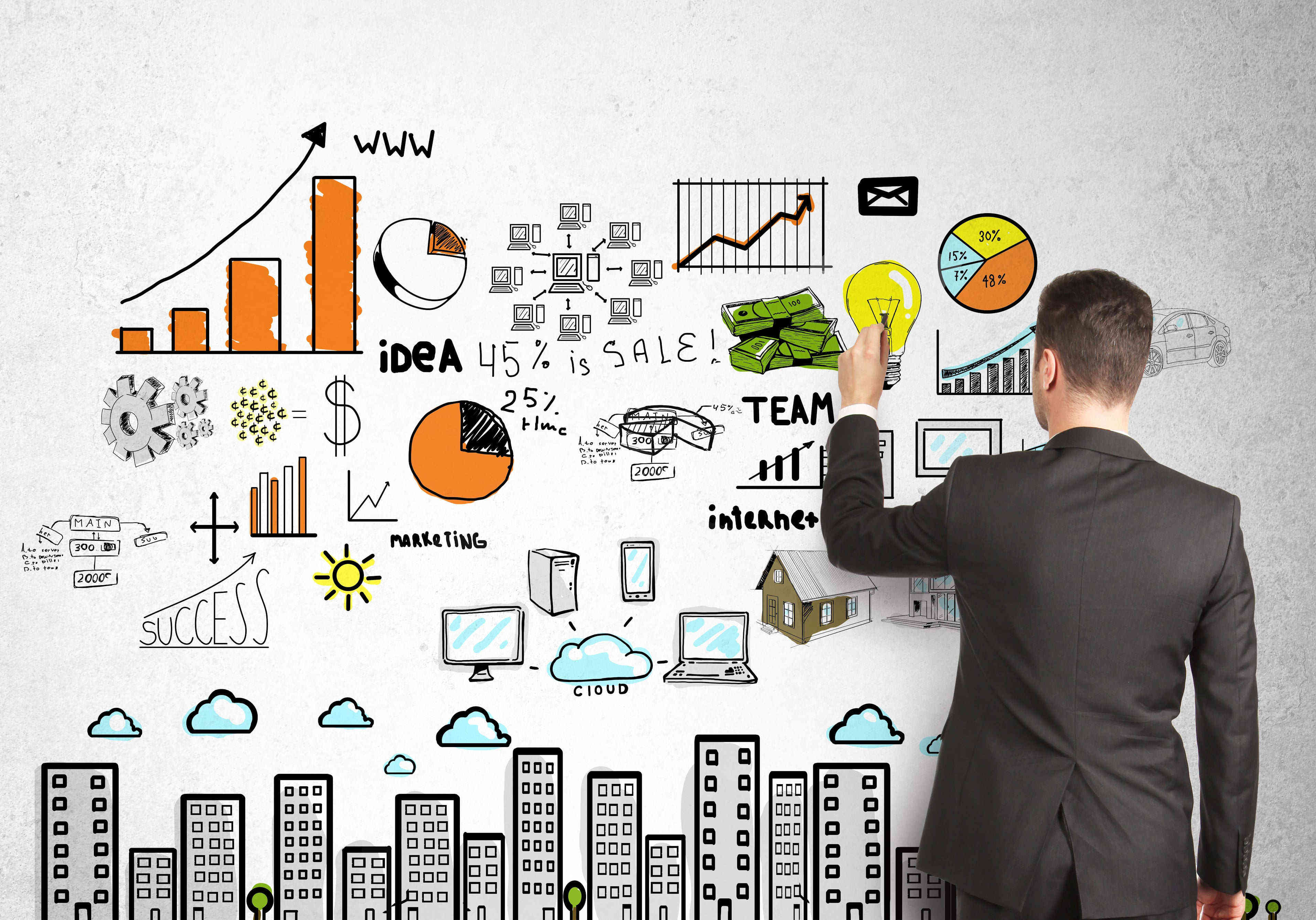 The perfect product
You might spend hours and days finding the perfect product plus losing money along the way. Just because don't do it in the right way you will end up disappointed and quit. Most of the e-commerce sellers search for products that they can buy at a lower price and resell it at a higher price. This is the common method most people use when they are in importing e-commerce business. This method doesn't work well with everyone.
You should use another method to find the perfect product. The product that can import at a lower price and sell it at a higher price might not the perfect product to look for.  Instead of looking for the prices, you should look at the market demand. Since the perfect product is the one which has the constant and the highest demand in the market. This is the best strategy that can work with everyone and every time.
You can start with products that are cheap in shipping and easy to make a variation. Again products that are not heavyweight and don't have a large mass are cheap to ship. Some of our clients started with selling motivational pillows and they were successful. Entertainment products, Accessories, and cheap decorating products like LED light bulbs such as moonlight are also good products to import and sell online.
Conquering product
At some point on your selling random products through your importing e-commerce business, you fall to a conquering product. I mean by conquering product one which will become like a snowball and keep growing as it goes.
One of our clients in Docshipper sourcing started selling a specific airsoft gun. Soon his sales surged for the airsoft gun and its related products. He was receiving orders for related products such as masks and vests and he could make a lot of money out of those products.
Once you fall to your conquering product you should concentrate on selling that product more than the other products you sell.  As your order quantity to your supplier increases the price per item and its shipping costs decreases.  And this is the final goal that you have for your e-commerce business.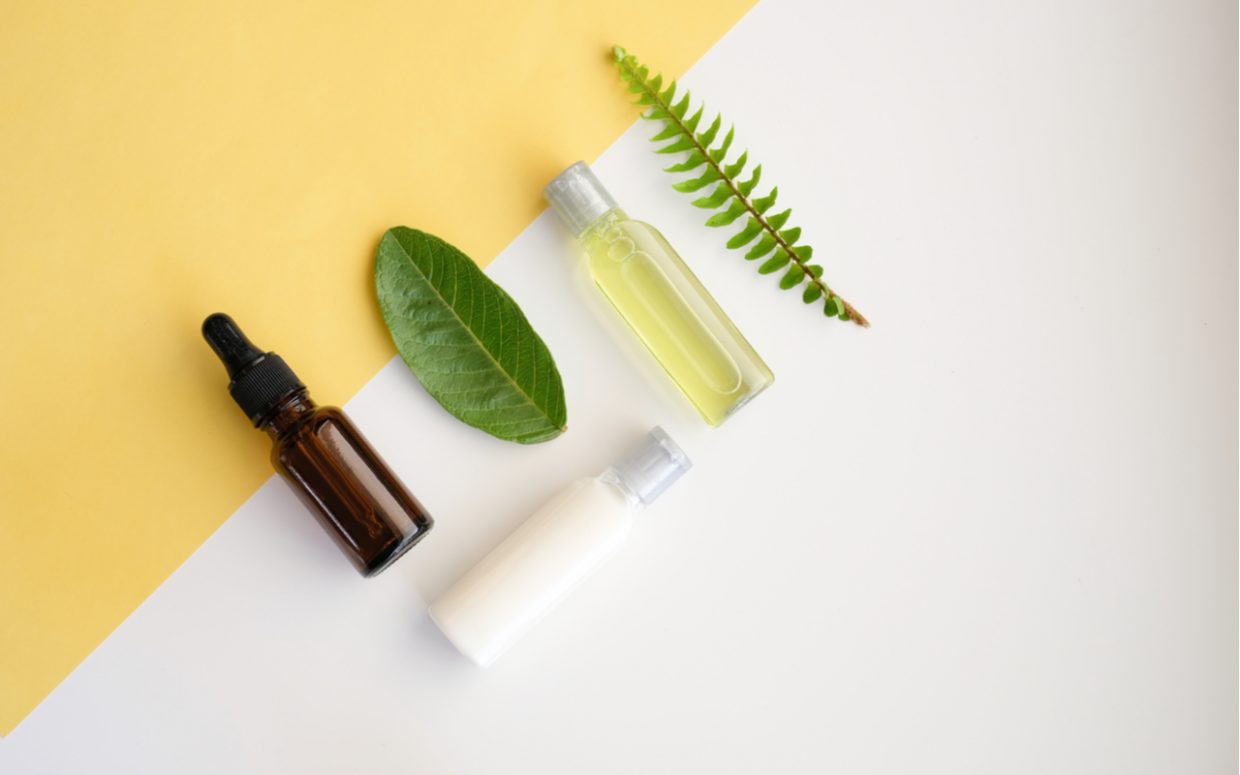 Analyzing product
Finding a reliable and trustworthy supplier is the main mission you have when searching for a product. Once you find your dream supplier you will focus on selling without having any worries about your sourcing, supplying, and shipping.
Supplier is your most important business partner especially when you do drop shipping. All of the logistics services will depend on your supplier, having a trustworthy supplier is vital for your business.
Supplier
A great place to find a good supplier is on Alibaba. Many online sellers source through suppliers on Alibaba. Although all suppliers there are not reliable so you should be careful about choosing your supplier there and the suppliers should be golden members. 
Avoid Doba, WorldWideBrand, and Volusion to find suppliers there. You will lose lots of money in their scams without getting back any value.
As I mentioned above not all suppliers on Alibaba are good to deal with. Try to source only through golden suppliers. Even if you are offered a very good deal by non-golden suppliers, avoid them not important what so ever certificate the held.
Your supplier should offer you a lower price for the product, accept the payments through PayPal, and respond to your messages quickly. To be on the safe side use PayPal even if you are being charged a fee for that. Go to Alibaba and search for a potential product that can make money through importing and selling it on your platform.
If you want to know more about how to import and source from China check our dedicated post here.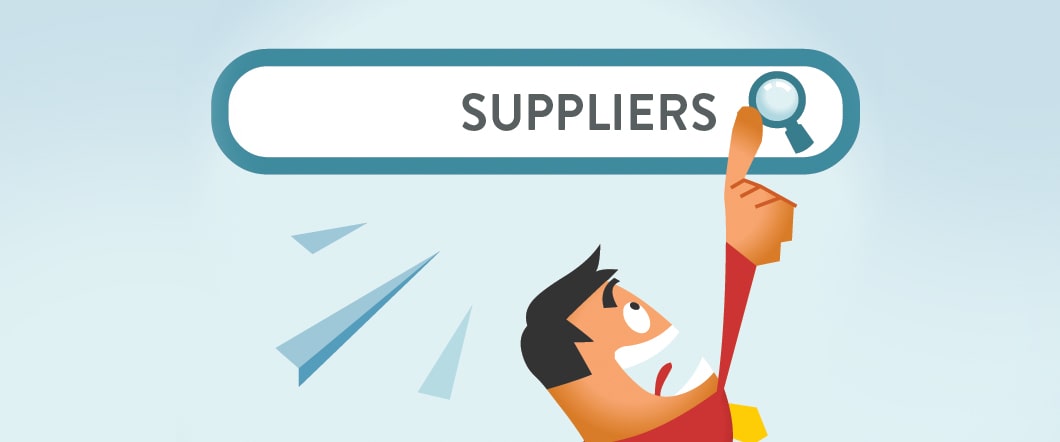 Five products that you shouldn't import
You can't choose any product randomly to import and sell when you have just started doing import e-commerce business, so you should take into consideration the following points about the product you wish to import.
Small and not weighty
The shipping and logistics is something that you should always take into consideration when selling products. Heavy and large products cost a lot to ship. Don't even think about selling furniture and heavy kitchen appliance when your business is very small and you have started newly. 
Simple to manufacture
Find products that are simple to produce for manufacturers. For simple products, there is a high margin of flaws. Customers won't notice the small flaws in the product when it's simple and even if they notice it then won't care about it.
Cheap Products
Importing and selling cheap products give have lower risks than expensive ones. To avoid risks find products with prices ranging from $15 to $190. For expensive products you need to invest a large capital, the shipping costs for expensive products are also higher. On the other hand, the customer's expectation level is much high for expensive products. Those products need much quality control and it's hard to gain customer satisfaction.
Non-essential products
The essential products that we use in our daily life, the big corporations import and sell them. Competing with those large corporations won't be possible for you when you are just at a beginner import e-commerce stage.
Those corporations have huge capital and import in very large quantities; as a result, the price per item costs are very low for them. As well, their shipping costs due to importing large quantities can be also very cheap compare to small and medium-sized enterprises. (SMs)
So, find a specific segment and niche down the market to find the product you would like to import.
Seasonal product
When you want to have a long-term business you have to look for the products that have a consistent sale in the market. I am not saying that seasonal products don't make money, yes they do. However, you will end up with a huge dead inventory that you won't be able to sell when the season for the products ends.
Go for a product that has a constant sale and you can sell them what so ever the season is. And you won't end up with tons of dead inventories in your garage.
Now I believe you know what to avoid importing, other than those you can choose any product that you wish to import and sell online. Now we go to the next step and that's surfing the platforms that we can buy and sell through our products.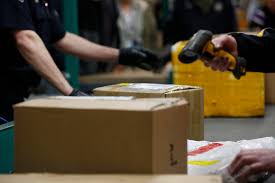 Three websites that help you start an import e-commerce business
When you start an import e-commerce business you have to find a product(s) to sell. It's a frustrating step but it can become easy if you use the right method and tools. The list of products to import is very large and almost not countable, to make the process easier, the first thing you need to do is finding out what products not to import because the list of this one is not as long as the previous one.  And we mentioned above those products that you should avoid importing, other than those you are free to choose which products to import, this brings us to the next step which is how and where to choose the product(s). Open your browser and go to Alibaba's website.
Alibaba
When you open Alibaba's website, search, and find products that are being promoted on the website and how much margin you get selling those products. Once you find promoted products go to the Amazon website and see the price other Amazon sellers are selling the same product at. In this way, you can find out the margin you can get from selling that product(s).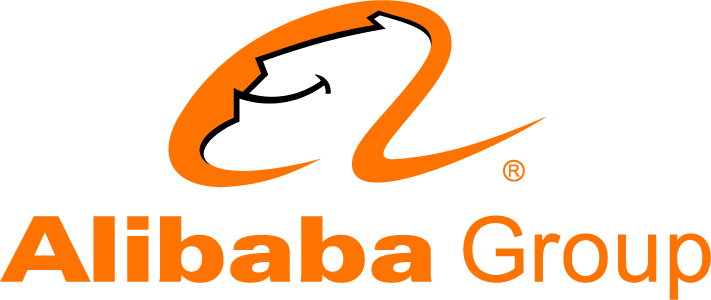 eBay
The second website you are going to visit is eBay. Do the same processes as you did on the Amazon website, search on eBay the promoted product you found on Alibaba, see the price of other sellers for the product, and find out the margin you can obtain out of selling the product on eBay. The auction description can help you in finding the exact product you are looking for and it gives you the details about the product. Here the most important thing about the product is its price. The sidebar gives you access to the whole listing.
To know about best seller products on eBay check our dedicated article here.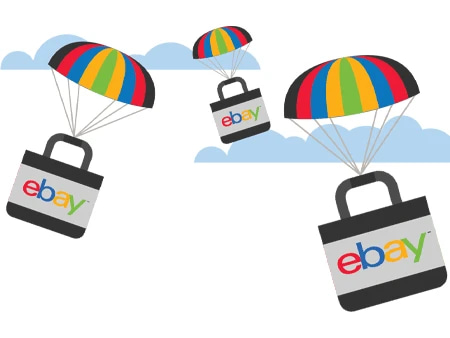 Amazon
The next website you should have opened is Amazon. When you are on Amazon go to the Amazon best sellers page and also check Movers and Shakers and whatnot. Find the products like LED bulbs, Small speakers, skateboard parts, and Katanas, weird products that catch the eyes especially those with fewer importers and you are going to have good sales out of them.
Compare the prices on these websites and the price suppliers offer you on Alibaba. At first, It takes some time and energy until you get familiar with the trending product(S) and what works well and what doesn't, but it worth doing it. Once you find the perfect product or the as I called it earlier the conquering product it will become like a snowball increasing in size as you it goes forward.
To read more about sourcing and selling on Amazon check the dedicated article here.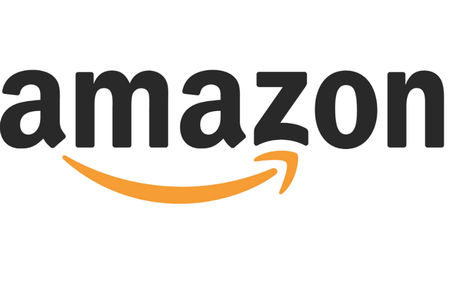 Finding suppliers
After finding the perfect product(s) now it's time to find a supplier(s) for the product and you know where to search for it, Alibaba. Search the potential perfect product on Alibaba with the exact keywords. The first search on Alibaba was about promoted products now it's time to search for a product, not to forget that the supplier should be gold. Besides the gold supplier, your search should have three other filters assessed supplier, onsite checked, and escrow. In this way, you will narrow the number of suppliers to only reliable and trustworthy, shortlist the top 20 – 30 ones.
Reach out the reliable suppliers
Contact the top suppliers you shortlisted for more information. The information you need to have will be regarding their prices, MOQ (minimum order quantity), payment terms, return policies, shipping and delivery services, and product specification sheet. They have it in hand. One of the most important things that you should double-check with Alibaba's suppliers is their MOQs since usually, they ask for high MOQs as it's more profitable for them.
Note: Avoid contacting suppliers through your email; surely it will be spammed if you did that.
Negotiate with supplier
Once you reached out to the prime suppliers that you have had shortlisted, see which suppliers take your order seriously and reply to you with the best offer. At first, they don't know if you order $200 or $20,000 so they compete on your order and try to make you try client. So you should see the best offer and opportunity among those who replied to you back and start the negotiation.
Don't forget to negotiate about the price and MOQs with Chinese suppliers as it is common among them. You might get a product priced at $2000 at $200, the same goes about the quantity, they try to encourage you for high quantities but you shouldn't accept that.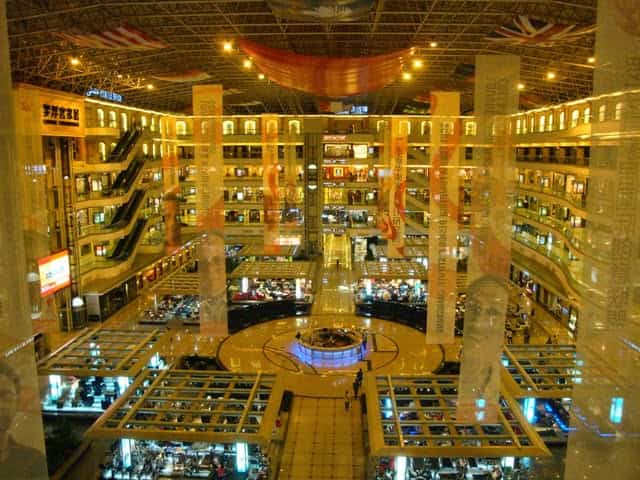 Samples 
The interesting part arrived, once you are done with the price and quantity negotiations ask for some samples from more than one supplier let's say 4 to 5 but never just 1. The time you get the samples directed to you, you should have a deep check and quality control on the sample products.
Besides quality, you need to see the shipping time and if the products arrived you safe and sound, without any damage. You have to stand in the place of your customers and consider how they would receive and react when you ship them these products.
MOQs
One of the problems that many people face while starting importing an e-commerce business is the minimum order quantity or MOQ. Alibaba's suppliers tend to ask for high MOQ than can be hard for beginners to afford or take the risk of it. Nonetheless, the quantity some of Alibaba's suppliers set as their MOQ is their average and the desired order that they wish to sell you. To know it, you need to contact them and ask if they can lower their MOQ. 
Negotiate about the quantity and the price and you might get a better deal. Unless the supplier is a very large manufacturer and ships mostly through ship freight in that case they might not accept your offer but, to know if that is the case you should converse and negotiate with them.
The ideal number of the product that a beginner should ask the supplier for is 20 -30. Since suppliers are also in competition to get your order they will accept your order at this size if they are not a very big manufacturer. If they didn't accept you can just skip that supplier and go for another one.
Yet, there is another option for you if you ask for a small number of products. Aliexpress is the second e-commerce platform for small quantity orders. However the price on Aliexpress is a bit higher compared to Alibaba and if you could manage to find one their that will be much, but if you couldn't Aliexpress is always an option.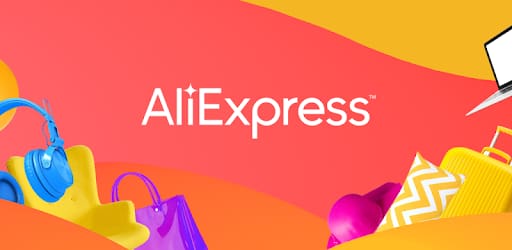 Selling product through e-commerce platforms
By now you should be ready to send an order to your suppliers and make your inventory. I recommend you invest a couple of hundred dollars to buy 10 – 20 products to start with.
The second recommendation that I would like to give you is regarding the drop shipping. Avoid using drop-ship service when you are just at the early stages of your e-commerce. Speaking from my personal experience it didn't end up well for me when I was just in the first days of my e-business. Nonetheless, when your business grows and you get some experience and reliable suppliers you can try dropshipping.
In any case, you should get some products in your inventory and start selling. From three large e-commerce platforms Amazon, eBay, Craigslist two of them would be enough to start with.
As for your social media friends those you have on Facebook, Instagram, Snapchat, Tiktock or Linkedin, or any other platforms I don't think they could be potential customers. So my advice is not to market your product among your friends on social media. Unless, if they ask about your business and seemed interested in your products.
It's not difficult to create a shop on the mentioned platforms but you should see what the best sellers of your product doing and follow their strategy to learn how to sell the product the best way. You can benefit from other sellers and google searches because the copy text used in eBay and Amazon ads is free domain thanks to the manufacturer.
In a couple of days after setting up your e-store, you should get your first order. I can imagine the excitement you will have with your first order. Have your products close to the nearest post office and ship ASAP you get an order. Pack the product well and include it with an appreciation letter to have the customer in the future also.
Within a couple of weeks of uncertainty, you will find out if your products sell well or not. If the products are successful you should continue selling the product and scaling it up and if you no, you need to find another product to sell. Hoping and assuming that your product gets success and sell well, let's move to the next step.
Scale & Expand
Within a month you will find out which products work and which ones not. For those which work you should expand scale them. Sometimes successful products work like a snowball and bring other related successful products with them. Suppose that you choose Amazon and eBay platforms, increase the listing of successful products on the platforms. But your success will be dependent on another business partner and that is a reliable supplier.
Don't be afraid of making mistakes and losing money because the way to building a successful business is always accompanied by ups and downs, failures, and you won't learn how to succeed if you don't make mistakes.
Through my experience and the journey, I had in building an import e-commerce business I made lots of mistakes and lost lots of money until I get success. In the following, I will tell you about the things that worked for me. It might be useful and interesting to you to know and learn how to scale up and boost your business.
Marketing in Amazon and eBay
Advertising on Amazon and eBay is one of the best strategies to boost your business. I always do advertising for my products on these two platforms and most of the time it has been effective especially with Amazon.
Use several sales Channels
Build your online store and list your products on several shopping platforms such as Google Shopping and Bing Shopping and other available channels. One should use any potential selling channel to list and sell products. Each selling channel allows selling more and more of your products.
Branding
I believe being humble and not exaggerating about your brand name and products can attract you more customers than showing off and overemphasizing them.
Try to use a couple of brand logos and do an online ad for them on Google AdWords, Bing ads, or Linkedin ads or where ever you like and see which brand name and logo brings more traffic to your website and choose one with the most traffic.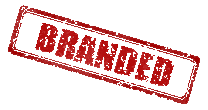 Recurring revenue
After finding the perfect product you are searching for and raising money through the product try to recur the revenue. You can do it by adding promotions and coupons while shipping products to the customers.
Having SMS and email subscription service can help you in reaching to your customers and informing them about your new products, the new promotions, and the new deal you have on your website. You can also have a weekly and/or monthly subscription for being in touch constantly with your customers.
The goal is to direct the customer to other listings you have on your e-store. When a customer buys one of your products he/she can be a good potential customer for your other products. This is the reason that you should initiate contacting your previous customers and keep the contact constant and alive in the future.

Things that may not work with your e-business
Not all efforts bring you good results for a business. Here we share those things that can't be effective in developing an import e-commerce business.
Pay Per Click
Pay per click or PPC advertising can be a good marketing tool if you have experience and already tried it. But for people who don't have experience before in this way of marketing, I don't recommend doing it, especially out the platform you sell your product in.
When a potential customer searches for a product on Amazon or eBay he/she has already decided to buy the product for the mentioned platforms. So there is a big chance to get the attention of this customer to your products through your PPC advertising on the platform rather than advertising it on AdWords, Bing ad, or LinkedIn ad. Otherwise, you will lose lots of money through advertising in other places than the platform you sell your product in.
However, if you have got the money to advertise through a risky channel you can try it. It may work for you and increase your sales. but if you are just in the beginning don't take the risk.
Social Media
Marketing on social media isn't going to be effective for import business. Most people haven't got good results from advertising on social media. Unless if you are an expert in it. 
Shipping and inventory
Following these three steps brings you 40 to 50 daily orders. At this stage, you should think of managing your shipping and inventory. Two things need to be taken into consideration.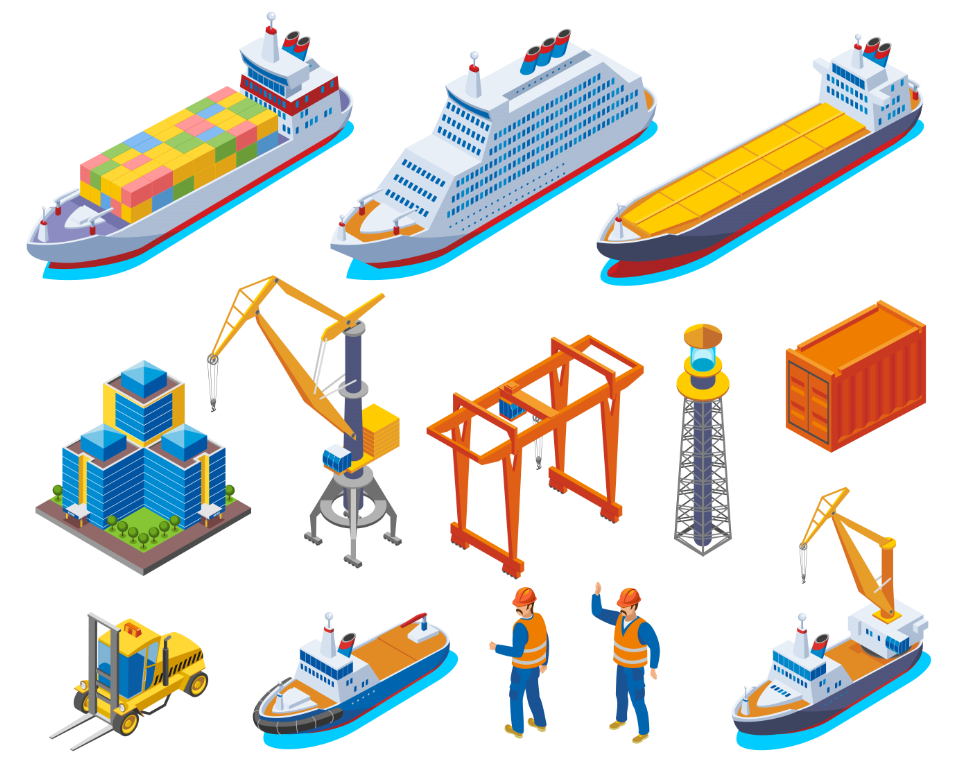 Better terms with the supplier
Once your business is established, the number and quantity of your orders will get high and increase. This gives a good position to negotiate for better terms with your supplier. Better payment terms, Dropshipping, and lower product prices are the important things you should negotiate with your suppliers for.
However, the most important point you should get to is having the factory drop ship the product for you to your customer. This will save you a lot in terms of time and energy and upgrades your business to an automated level.
Outsourcing
Dropshipping to your customer by the factory can help a lot your business and brings it to the next level. Now you can also afford to employ someone to help you with the shipping process locally. For this mission, you can hire a friend or anybody, but a friend can help you better than a stranger. Be fast in responding and sending orders to your customers, replenish the inventory at the right time and your business will boost.
Final words
It worth mentioning that the strategy we explained in this article about building your e-commerce through importing from China was the safest way you can do it. And the speed of your business's growth depends on how you reinvest in your business.
To grow you need to reinvest. The reinvesting can be in two ways. You choose either to reinvest only the earning you have from the business or you go further and collect money through other sources. With the first way, your growth will be safe but slow and if you choose the second way of reinvesting, you may grow your business fast, thanks to the whole money you invest but it's also risky.
Tips
Avoid placing large quantity orders before having checked the sample product(s) from your supplier.
Don't give up and negotiate for small quantities even if your suppliers insisted on placing large quantity orders.
In terms of payment method, accept the payment only through Trade Assurance or PayPal for the first couple of months to avoid any scam.
Companies that don't accept payments through Trade Assurance or PayPal are surly close down due to complaints against them. Never procure from such suppliers.
Avoid purchasing counterfeit products. You can make money through such products still that's not a right and legal business.
Avoid communicating with your supplier through your personnel email because if you did be sure that you lose the email.
Info DocShipper: Do you like our article today? For your business interest, you may like the following useful articles:
FAQ | 3 Steps to Build E-commerce Business
💬What are the products that one should avoid importing?
There are certain products that one should avoid importing in the early stages of an e-business. For example, heavy and large-sized products are not good to import and sell as they cost a lot in importing and shipping to the customer. The second type of products that you should avoid importing when you are in the first days of import e-commerce business is the products that are complicated in manufacturing and have high prices. Such products need more quality control and high customer expectations. When a customer pays a lot he/she will not ignore quality flaws in the product. The third type of product that needs to be avoided importing is seasonal products. Since you might not be able to sell them at the right time and you will end up with a large dead inventory in your garage.
🍻 Which site can help me find China Supplier?
Well, there are plenty of websites that can help you in finding a supplier in China. The most popular websites that can help you in finding China suppliers are Alibaba, Alixpress, DHgate, and so on. it's easy to find lots of suppliers on those websites but the tricky thing is finding reliable suppliers. But a website that could help me a lot in finding the reliable one and how to deal with them was the Docshipper sourcing website. Docshipper is a logistics and sourcing company but they have tons of free articles, ebooks, and guides on how to find a reliable supplier depending on your needs and the business model you have got.
🎭 Which site can help me sell my products online?
Many websites can allow listing and selling your product online. However, the best websites to list your products on are Amazon and eBay. Both websites have large listing categories and you can list some products for free. But if you list further they will charge you an amount.
DocShipper Advice: We help you with the entire sourcing process so don't hesitate to contact us if you have any questions!
DocShipper Sourcing | Procurement - Quality control - Logistics
Alibaba, Dhgate, made-in-china... Many know of websites to get supplies in Asia, but how many have come across a scam ?! It is very risky to pay an Asian supplier halfway around the world based only on promises! DocShipper offers you complete procurement services integrating logistics needs: purchasing, quality control, customization, licensing, transport...
Communication is important, which is why we strive to discuss in the most suitable way for you!