Amazon is present in 180 countries and it has more than 300 million active customers. There are active third-party sellers on Amazon for example there were $1.5 billion sales by third party businesses during prime day 2018.
Amazon's main strategy is to provide a trustworthy platform to buyers where they can buy a wide variety of products with all confidence and trust. According to Amazon, they try to add value to their customers and be the most customer-centric company in the world.
Amazon third party retail sellers are participating in selling products in a variety of categories. They can reach millions of customers visiting Amazon per day. Since the start of selling on Amazon by the third party in 1999, they have grown very rapidly and now they make 58% of sales on Amazon.  The growth of third-party sellers on Amazon per year is two times bigger 52% than sales by first-party on Amazon 25%.
This is the vision Amazon wants buyers and Amazon sellers to have about Amazon. They expect Amazon sellers to offer those customers better choices, better prices, and customer experience.
Registration
Amazon offers two types of selling plans: individual and professional in other words standard and premium. This gives you the flexibility to choose the one that suits you better. Before beginning with registration you should decide which one you want to go with. Though, you don't need to worry if you make mistake in choosing the plan since you can switch the plan at any time you want.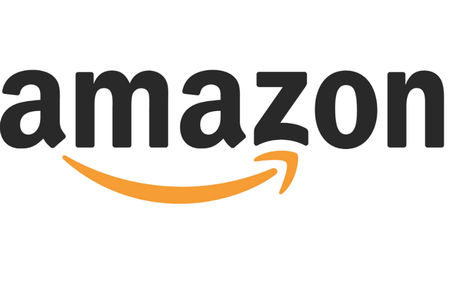 Individual plan
Going with an individual plan will cost you $0.99 per sale. This plan is good for you if you sell less than 40 items per month and you don't feel there you need to use advanced selling tools and programs. It's a good option when you haven't decided yet what to sell.
Professional plan
With a professional plan, you are going to pay $39.99 per month and there wouldn't be any charge on how many items you sell. This suits you well if you sell more than 40 items per month. This plan allows you to use APLs and other selling reports. Handmade and Launchpad programs will be also accessible to you to sell your products through.
Registration requirements
In order to register for one of those plans, you are required to have the following items.
Bank account number & bank routing number
Chargeable credit card
The national ID
Tax information
Phone number 
The costs to sell on Amazon
The costs you are going to bear for selling on Amazon depend on your selling plan and the type of product you sell and the referral cost which is a percentage of the total price and it varies depending on the product.
Subscription fees
It's the fees you pay for your selling plan. As we mentioned earlier if you choose the individual plan, you are going to pay 0.99 per item, and in the case of a professional plan, you pay $39.99 per item no matter how many items you sell.
Selling fees
The selling fees will be beard based on sales. It will be per item sold and includes referral fees and variable closing fees.
Shipping fees
Shipping fees will be applied when you choose to ship by yourself. The rate depends on the product category and the selected shipping service.
FBA Fees
FBA or fulfillment by Amazon fees will be charged when you choose FBA by Amazon. FBA fees are for order fulfillment, storage, and other optional services.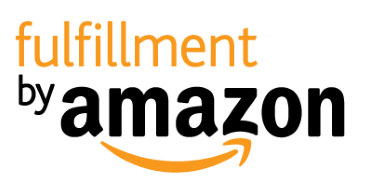 Introducing Seller Central
By registering yourself as an Amazon seller, you will have access to your Seller Central account. It's a portal that you will source through as an Amazon seller. You can also list your products, add a description for them, managing your inventory and payments, and getting useful content to assist you to navigate your Amazon business.
Things you can do on Seller Central
Tracking your inventory & updates in your listings form inventory tab
Downloading reports regarding custom business and bookmarking the templates you usually use
Monitoring seller performance through customer metrics tool
Having access to contact selling partner support and help tickets through Case Log
Having record of daily sales for all products on Amazon
Mobile Services
You can also manage your business on Amazon by Amazon Seller App. The app offers a range of services, including sales tracking, order fulfillment, product sourcing, customer support, and the ability to capture and edit high-quality photos of your products using a photo editor. Additionally, you can create listings directly from your phone.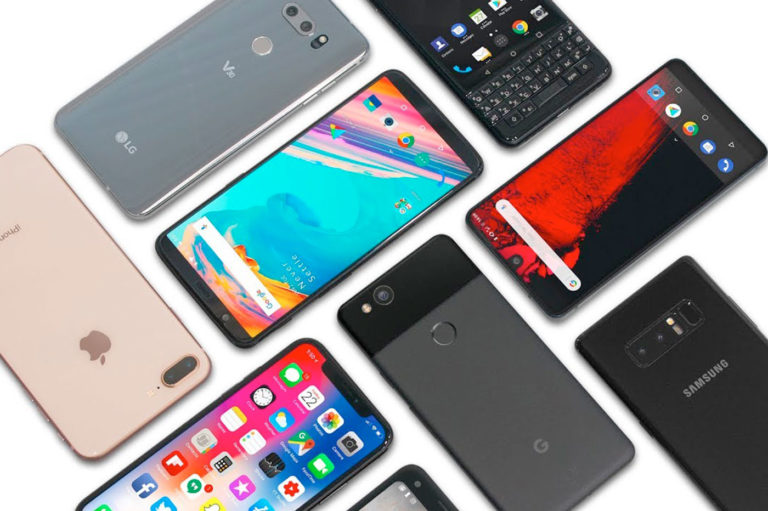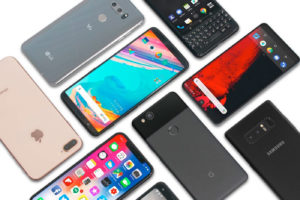 Listing products
For selling products on Amazon you are required to create a product listing. You can do this either through matching with the previous listings done by other sellers or create your own listing if the product you are selling is new and nobody else has made a listing for it.
The listing process may vary depending on your selling plan. A Professional plan allows you to list and upload a lot of products through third-party systems at once while an individual selling plan listing is restricted to one product at a time.
Listing priorities
Products should be registered by their GTIN (global trade item number) like UPC, ISBN, and EAN. Amazon can't identify a product you are selling on its platform whiteout GTIN. In case you are matching your listing you don't need to provide GTIN since it already exists. However, if you are listing a new item to Amazon on the platform you have to purchase UPC  code are demand an exemption.
Besides the product ID the other information about product you have to provide are as follow:
SKU
Item title: not more than 200 characters, first letter of every word in capital
Item description and bullet points: precise, describing the key features of the product
Product photos: 500 * 500 or 1k * 1k pixels for high-quality image
Searching terms and relevant keywords
Good listing has a big role in the success of product selling. The listing should be in a way that makes finding it by potential buyers easy. A product listing should include a descriptive title, clear photos, exact feature points. Images quality should be at least 500 * 500 pixels, for higher image quality increase the size to 1000 * 1000. Choose a white background for the product and it should cover at least 80% of the image area. Meeting product UPCs and GTINs requirements can help in boosting confidence and showing the product in the product catalog.
Product details
It's a page where Amazon sellers provide information about the product they are selling. And shoppers will find your product through this page. If multiple sellers list the same product, Amazon will merge listings all together for a better customer experience. Merging the product details page makes it easy for customers to see and compare the prices in one place. You can ask for the product details page review if you see incorrect information in your listing.
When you build a product details page, place yourself in the customer's shoes, and think about what information a customer might want to have about your product. Using those keywords and information makes your product exposed to the targeted customer. The listing should be concise, precise, and simple to understand.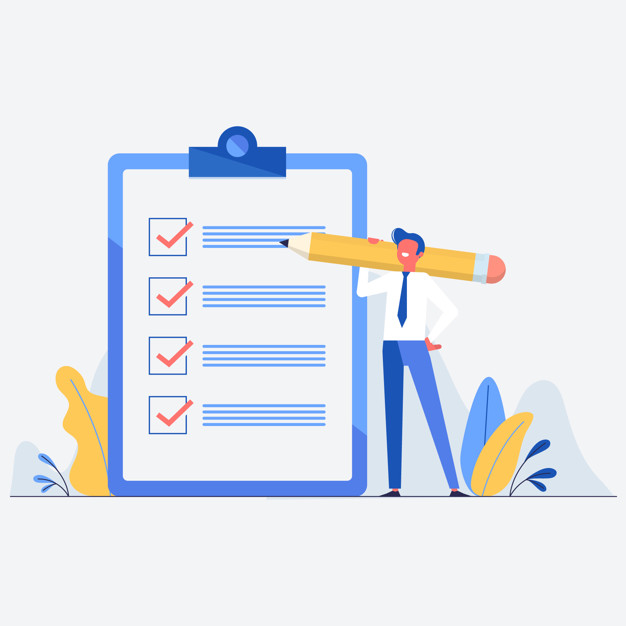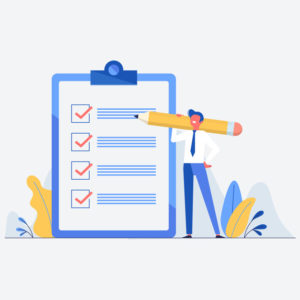 Info DocShipper: The following articles may be interesting to those who are in e-commerce business
Fulfillment   
For fulfillment and delivering products to the customers, you have two options; FBA and FBM. You can decide to manage inventory, packaging, and the delivery by yourself and we call it FBM or fulfillment by the merchant. Or you give the responsibility to Amazon to do the packaging, labeling, and shipping and that is called FBA or fulfillment by Amazon. Both methods have their pros and cons, you can choose the one that suits your business the best.
Fulfillment by Merchant (FBM)
You can choose to store and ship the product to the customer on your own. Amazon will charge you a shaping rate based on the product category and shipping method chosen by the customer.
On the other hand, Amazon Shipping offers you great shipping deals through Amazon shipping network partners. You can easily track your shipping after confirming your orders.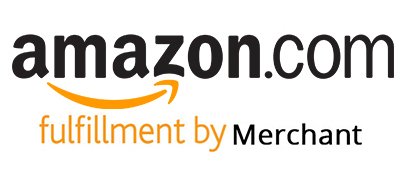 The advantages of fulfillment by Amazon
Amazon has got 175 fulfillment centers worldwide. The fulfillment stores happened in 150 million square feet. FBA provides you space to store your products, customer service, and returns; it also gives you prime eligibility, Free Super Saver Shipping to manage your business well.
Fulfillment by Amazon (FBA)
If you decided to use FBA and get benefits from their service it will work in the following way.
You ship your inventory to Amazon. They scan it and put it on sale.
After receiving an order, Amazon packages the product and delivers it to the customer.
The payment will be collected by Amazon and then pays you back in two weeks.
If there will be any questions, returns, or refunds, Amazon's customer service will take care of it.

Managing Amazon business
The first sale is considered to be a big milestone, however, that's just the beginning of your business on Amazon. Your business launched, now there are some performance metrics that you should take into consideration as your business grows.
Amazon requires sellers to provide the best, smooth, enjoyable, shopping experience to the customers, as they call themselves customer-obsessed. To ensure reaching the goal, Amazon has the following performance metrics.
Order defect rate should be smaller than 1%
Pre-fulfillment rate should be smaller than 2.5%
Late shipment rate should be smaller than 4%
These metrics are very important to your business and you should always try to reach Seller Central targets.
Customer reviews
Customers review is the review a customer writes after purchasing an item on Amazon. Customers can share their opinions through reviews about the product, their shopping experience, and other customer services that are offered to them. The reviews can be seen on the product details page.
Customer product review is very important and counted as an integral part of the shopping experience on Amazon. it's good for both sides the customer and the seller, familiarity with the right and wrong ways of getting customer review is crucial to avoid policy violations.
One of the criteria a customer purchases a product is based on the product review. Reviews allow customers to know more about the product, those things that are not mentioned or might not be clear in the description. They can also express the experience that other customers have had during the purchase and use of the product.
For sellers, products review is a tool to measure the success of their product. They can understand how users find their product and based on the customers' feedback, sellers can develop their product. Considering the strong and weak points of the product through customer feedback and trying to improve the product enables you to offer better customer service.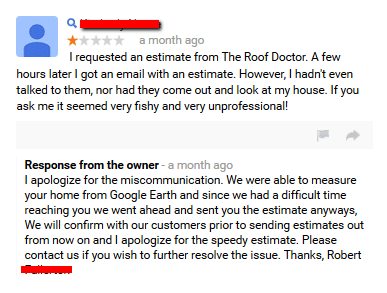 Opportunities to business growth
Once you started selling on Amazon, the platform will provide you with tools and necessary help to promote and grow your business very fast.
Advertising
Amazon advertising service can help you reach customers no matter where they are. By placing an ad you can show your products on the search result page or on the product details page. There are three advertising types on Amazon.
Sponsored Products
This is an ad for individual product listings. It can boost product visibility and allows products to appear on search results and product detail pages.
Sponsored Brands
Sponsored brand advertisements are like cost-per-click (CPC) ads that aim to promote the brand logo and product portfolio. The ads can include up to three products to appear.
Amazon Stores
It is a free self-service that allows Amazon sellers to edit, design, and build multi-page stores. You can share your brand story and product offerings through these pages for free and you don't need any website experience to use them.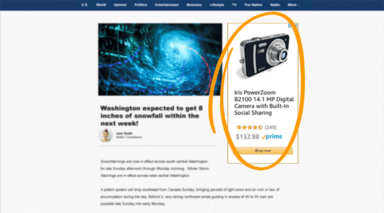 Promotions and coupons
There are three kinds of promotions on Amazon; money off, free shipping, and buy one get one free. There is also a percentage of the money-off offer by digital coupons. These promotions are good incentives to make customers buy products.
Start selling on Amazon
In the previous chapter, we presented a short outline about selling on Amazon, if you consider becoming an Amazon seller, you will have the following steps to go.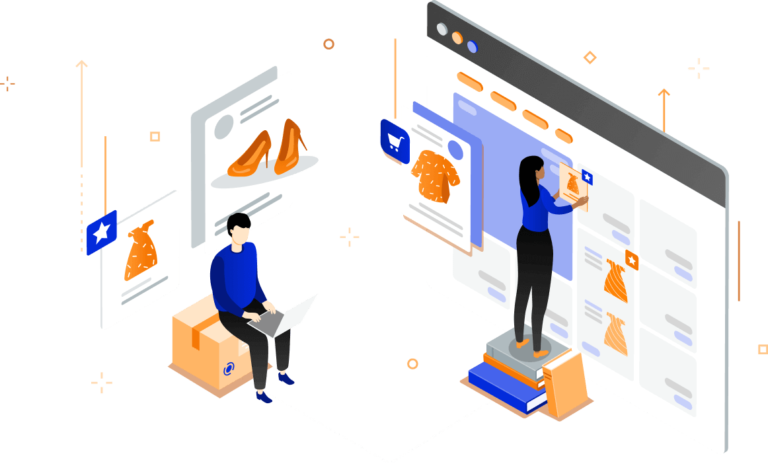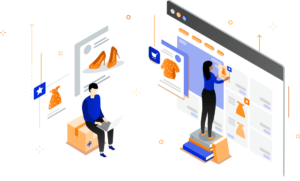 Selling plan
As we mentioned in the first chapter, there are two selling plans on Amazon; individual and professional. With an individual plan, you pay $0.99 per item sold and with the professional plan, you are going to have a constant monthly payment of $39.99 no matter how many items you sell.
With a professional plan, you get many tools and promotions to promote your business on Amazon that are not available with an individual plan. Here are some advantages of a professional plan that doesn't exist in a professional plan. You can ask to sell in more categories, save time by building product lists in bulk, have access to feeds, spreadsheets, and reports that can help you in managing your inventory.
In addition to those, you are also qualified to be at the top of product details pages, you can integrate to API for increasing selling efficiency. A professional plan also offers you to set shipping fees for products that are not in the media category for free. There are also on-site advertising tools to promote your business, promotions like free shipping, and the facility to have multiple users to your account included in a professional plan subscription.
There is also another fee by Amazon after selling the product and that's called referral fees: and that's a percentage of the total transaction and the amount varies depending on the category of product. If you want to know more about referral fees visit this page.
Selling strategy
There are two types of sellers on Amazon; resellers and Brand owners. Reseller looks for popular products that already exist and sell them on Amazon. On the other hand, brand owners sell their own manufactured products. And sometimes they use a private labeling strategy and source a popular product under their own brand name.
Many Amazon Sellers use both strategies. You can choose the method suits you well, or maybe both methods, as most Amazon sellers do.
Amazon seller account
You can create your Amazon seller account even with your customer account. Or you can create it with a business email and that's what I recommend to do.
Before starting to sign up prepare the followings:
An email address, business or a regular Amazon customer account
Credit card
An ID
Tax information
Contact number
A bank account that you can receive Amazon transactions
Adding products
What you are allowed to list and sell on Amazon depends on the product, its category, and the brand. There are categories that are open to all sellers, there are categories that are open only to a professional seller account holder. There are also categories that require permission and last but not least there are categories that third-party sellers are not allowed to sell them.
To know more about those products and categories you can visit Seller Central Help. There you can find information about restricted items and how to ask for approval for products that require it. In case you ship through fulfillment by Amazon (FBA) review the list of restricted products.
After adding products and making your first sale, use product customer review and Amazon promoting tools and offers to grow and make your business great. Amazon's selling platform has high standards to provide better customer service. If you could meet those metrics and standards as a seller your business will grow big in a short time.
That's it.
Now it's time to take action.
Good luck.
FAQ | How to sell on Amazon [Guide for Beginners]
💡 What can I sell on Amazon?
It all depends on the product, the category, and the brand you are willing to sell. Because there are various kinds of categories. There are products and categories that all sellers are allowed to sell, there are categories that need the approval to sell and there are categories that are restricted to third-party sellers and they can't sell them.
🚩 What is Seller Central?
Amazon Seller Central is the place where you can manage all your Amazon business there. You can source, manage your inventory, list your products, manage your payments, return and customer service and etc. in this place. You can also monitor your seller performance in Seller Central.
🔥What is the cost of subscription for an Amazon Seller?
Amazon offers two subscription plans; an individual plan and a professional plan. The fees for an individual plan is lower compare to a professional plan. You pay $0.99 per item sold in an individual plan, however, for a professional plan you pay $39.99 per month no matter how many items you sell. In addition to subscription fees, there is also a referral fee per sale, it's a percentage of the total price and the amount is different depending on the product category.
🍀 How can I promote my business on Amazon?
You can promote and develop your business on Amazon through advertisings and incentive promotion and coupons. There are three types of advertisings on Amazon; 1- sponsored products: which are ads aiming to increase product visibility in the search result and products details page. 2- Sponsored brands: aiming to promote brand and product portfolio. 3- Amazon Stores: it's a free tool that allows Amazon Sellers to edit, design multiple pages. You don't need any website expertise to use this tool.
Info DocShipper: Do you like our article today? For your business interest, you may like the following useful articles:
DocShipper Advice: We help you with the entire sourcing process so don't hesitate to contact us if you have any questions!
DocShipper Sourcing | Procurement - Quality control - Logistics
Alibaba, Dhgate, made-in-china... Many know of websites to get supplies in Asia, but how many have come across a scam ?! It is very risky to pay an Asian supplier halfway around the world based only on promises! DocShipper offers you complete procurement services integrating logistics needs: purchasing, quality control, customization, licensing, transport...
Communication is important, which is why we strive to discuss in the most suitable way for you!