Your international




procurement

assistant
At DocShipper, we have a clear mission: to take care of your procurement from A to Z.
Although we started as an international freight forwarder, we quickly realized that the real obstacle for most businesses was much earlier in the process, during the sourcing phase. That's why we decided to leverage our extensive supplier database to offer you a customized sourcing service.
What we offer:
Supplier Research and Negotiation: we identify the most reliable partners for you and negotiate rates that will help you increase your margins.
Compliance and Certification: from CE marking to other required certificates, we make sure your products comply.
Quality Control: say goodbye to bad surprises. Our experts carry out rigorous checks and stress tests to ensure that each product meets your standards.

Manufacturing Monitoring:

we closely follow the manufacturing process to ensure that everything goes as planned, from start to finish.
+11 years
at your service

Birth of SIAM Shipping
Nicolas Rahmé founds SIAM Shipping in Bangkok, a freight forwarder offering innovative logistic solutions to meet the needs of international clients. Today, SIAM Shipping is the biggest freight forwarder in the country.
Expansion in Asia and Europe
Expansion into Southeast Asia with the creation of FNM Vietnam and FNM Malaysia. During this period, the company also grows in China and Europe, solidifying its position as an international logistics leader.
Birth of DocShipper Group
The various companies are unified under a single banner: DocShipper Group, representing a common goal to offer complete logistics solutions. At this stage, DocShipper also began offering specialized sourcing services, helping businesses import from Asia, Europe, and Africa, with a particular focus on China.
Strategic Office in North Africa
Opening of an office in Tunis to enhance customer experience and strengthen the global network of the company.
Establishment in the Middle East
DocShipper chooses Lebanon to establish its first office in the Middle East, highlighting its specialization in sourcing, international logistics, and distribution.


Ever felt lost in a maze of endless service providers while importing or exporting? Dealing with outdated systems, confusing info, and big companies that just don't seem to care about you? Yeah, we get it. That's exactly why DocShipper is here to shake things up.
Our goal is pretty simple: to flip the script on this whole mess. We've got your back, from start to finish.
By offering a customized solution that bends to the specific needs of each client, we're not just a service provider—we're a dedicated advisor, committed to the success from sourcing to distribution.



- Nicolas Rahmé, CEO & Co-founder of DocShipper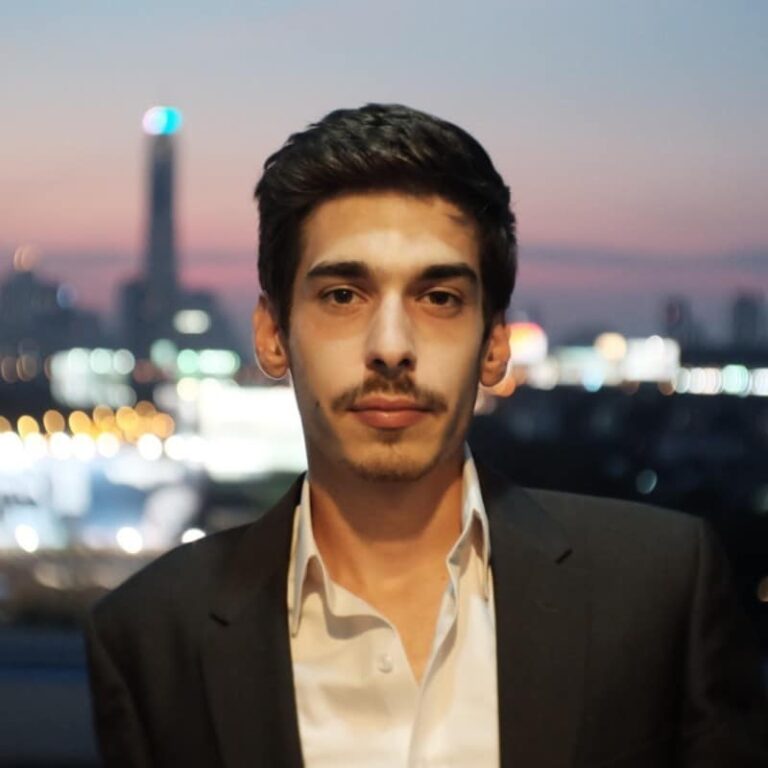 Our sourcing services
---
Procurement step by step
Technical specifications


Pictures and/or reference links (AliExpress, Amazon…)
Minimum Order Quantity (MOQ) by reference
Target price by reference

Supplier research


Shortlisting of several suppliers matching the requirements of the specifications (quality, conformity, price, MOQ…)

Further details on our dedicated page: Sourcing Supplier

Legal & Compliance
Our experts will ensure the conformity of the goods, the suppliers and check the regulations in force in the country concerned by the import.

Negotiation


We undertake strict but cordial (sometimes even friendly) negotiations with our selected suppliers.

Quality Control (Optional)


This is an important step that we highly recommend depending of the nature of the goods and the total value of the cargo.

Further details on our dedicated page: Quality Control

Supplier Payment


We are handling the negotiation to obtain the best terms of payment with the suppliers. The market practice comprises a 30% deposit before production and the remaining balance before delivery.

International Logistics


Our shipping department will take care of all your logistic needs from departure to arrival, with our Door-to-Door offer made by DocShipper.

Further details on our dedicated page: International Logistics

Supply chain & treasury


What could be more frustrating than a stock that is piling up? We will help you draw up a schedule to manage your inventory optimally.

3PL Services (Optional)


Thanks to our warehouse in Italy, we can manage your stocks and the distribution of your products! Take advantage of 20 years of experience in the E-Commerce industry and super-competitive shipping prices throughout Europe. You will also have access to your inventory and stock in real-time. With this option, all you have to do is focus on marketing & sales of your products, we do the rest!

Further details on our dedicated page: 3PL services