You are going to buy goods in Asia but you are not really confident about the quality of your futur products ? Indeed, Asian suppliers are sometimes not familiar with the word " quality ". In order to avoid any issue, you should verify the production once it's done. Perfect, DocShipper will be able to do it for you !
Why DocShipper to check your products ?
We handle freight services, sourcing services, 3PL services, Amazon FBA, customs clearance, conformity... Is it not enough to convince you ? As few of us, we are expert in this industry but we mainly focus on our customer service. We will provide a dedicated services that will match your exact needs.
Products categories
Clothes and textile
Watches and accessories
Electronic
House and furniture
Cooking tools
Toys and products for children
Industry and machinery
Packaging
Our coverage
China
Hong Kong
Taiwan
Cambodia
Vietnam
Indonesia
Thailand
India
What details do we need to provide to DocShipper ?
We will need several details to be able to determine how much will cost your inspection :
Characteristics of the product(s)
Purchase invoice
Amount
Product specification
Supplier details
Supplier's address
Desired inspection date
Important note : Control 100% of your production is not mandatory (it is not even recommended). Indeed, it will be much more economic, quick and (almost) just as reliable to control just a part of the cargo, for example 10% of the units.
How to book an inspection?
In order not to be caught off guard (which can also cause delays and / or storage costs), it is important to anticipate the future inspection. It is recommended that you request an inspection quote at least 14 days before your products leave the factory.
Quality Control – How long do it take to inspect?
It is possible that you need several quality controls in order to certify if your products are not defective. This is for example the case for luxury goods with high value added. But keep in mind that only one inspection is normally sufficient.
To go further, inspection times vary according to 2 factors:
The quality of the inspection: naturally, certain products (for example electronic) require much more attention to control the quality.
The number of units to be checked: finally, the number of products is also a determining factor in processing times.
Important note : Anyway, except large orders (more than 10,000 units), we control your products in less than 2 days (sometimes 3 days if the product is complex).
When do I need to pay the inspection?
The inspection is payable before the visit of our inspection team.
DocShipper provides expertise in product quality control
Asian suppliers are not always professional and you can sometimes have very bad surprises! It is therefore important to carry out a quality control of the products to minimize its risks. It only takes a small error on your part, a misunderstanding ... and it is the entire supply chain that is impacted! Imagine, for example, with 10%, 20% ... of your merchandise which is defective! It's not that rare ...
As you can imagine, pre-shipment control of products (right after production) is important. Naturally, the more important your production, the more essential quality control will become.
Product quality control via our total quality system
DocShipper's total quality system is a methodology that has proven itself and that continues to be optimized, in particular with the evolution of norms and other international standards. It allows us to optimize our products verification processes by following an approach that adapts on a case-by-case basis: Do you personalize your products? do you have electronics? ... Our experts adapt and provide a tailor-made service in order to control your products as precisely as possible.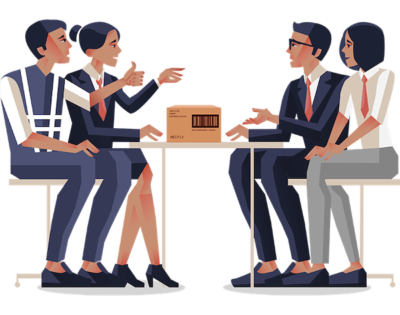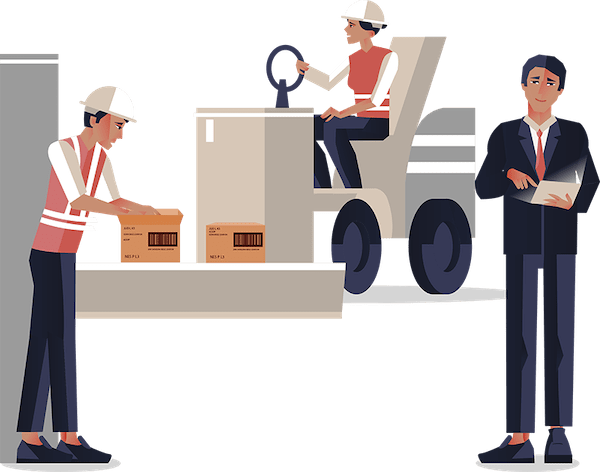 Product inspection services
Our product inspection services will give you assurance regarding the quality and integrity of your products. Compliance, often mandatory, especially when you import into western countries: Europe or the United States / Canada. Our inspectors monitor the condition and quality of your goods at all stages of the production to ensure that all the requirements and specifications that you have given to a factory are taken into account and implemented. Inspections are generally performed in accordance with our quality system, which is based on several international quality control standards, such as ANSI / ASQC Z1.4-2003, AQL and ISO 2859-1. However, since each order is different and our customers have unique needs and requirements, we ensure that inspections are customized to meet your expectations.
Supplier audits and factory certifications
Supplier selection is perhaps the most important decision in the procurement process, with the broadest and most significant implications. Our audit and certification services will help you get the information you need to make an appropriate choice, including: verifying a supplier's technical capacity in terms of quality and capacity on a wide range of parameters ( manufacturing systems, quality / process management systems), financials, references and others); verification of suppliers' adherence to ISO quality standards; and verification of labor and working conditions to prevent exposure to the supplier code of conduct on human rights policies. In case of specific problems related to your purchase order, DocShipper will create a personalized audit to certify that the supplier is able to process your requests and meet the specific criteria indicated in your purchase contract.
Laboratory tests
Avoid unnecessary risks and test the compliance of your products with the regulatory requirements applicable at the origin in order to avoid costly penalties or customs problems at destination. DocShipper can help you get your product tested in accordance with international safety standards and the standards specific to your country. Although we are not a laboratory, we have many accredited partners in China and Asia (well-equipped ISO 17025 certified laboratories) who can meet all your requirements for laboratory tests. We will help you identify and select the appropriate laboratories and manage all the documents and translations necessary for most laboratories before agreeing to test your products.
DocShipper Sourcing | Procurement - Quality control - Logistics
Alibaba, Dhgate, made-in-china... Many know of websites to get supplies in Asia, but how many have come across a scam ?! It is very risky to pay an Asian supplier halfway around the world based only on promises! DocShipper offers you complete procurement services integrating logistics needs: purchasing, quality control, customization, licensing, transport...
Communication is important, which is why we strive to discuss in the most suitable way for you!