DocShipper Group | International Freight Forwarder
DocShipper Group is initially an international forwarder, it is after years and years of services in this field that we diversified our services by opening a sourcing department taking into account procurement's needs from our customers.
Our scope of work does not stop with your purchases assistance, quality controls or certification of your products, we support you throughout the whole chain of your product. By consulting DocShipper, you thus have assistance on all of your supplies, from product research to delivery in your warehouse (or even our 3PL warehouse in Italia).
Our logistics services
As mentioned above, our logistics services handle your cargo from departure to arrival. Let us explain how we can help you by breaking down the needs into 3 main stages: departure, international freight and arrival.
Logistics services at origin
Pick up with our truck
When you buy products in Asia, electronics in the center of Shenzhen in China or crafts in a remote village in northern Thailand, you will need logistics services. Our network covers the entire region in order to control all pickups directly from your supplier(s).
Warehousing services
An emergency ? Need to consolidate several batches of product? We also help you with our storage services. A significant service especially when you buy from different suppliers ! This is a way to consolidate your goods and save on your future shipments. DocShipper seeks to provide you with quality services, but also to optimize your logistics costs when possible.
Packing services
Asian suppliers are sometimes not qualified to prepare products to support international transport, not to mention the standards to be respected, in particular with companies like Amazon FBA. At DocShipper, we ensure that all shipments are packaged according to international standards: cardboard, bag, wooden case, palletization, trunk ...
Compliance and licenses
Buying in Asia sometimes becomes a real headache when it comes to international standards. Obtaining certain product certificates and other specific licenses can sometimes be long (or impossible) when you try to manage it from your computer on the other side of the world, in a language that you do not necessarily know. No problem ! DocShipper accompanies you, advises you and puts everything in order before the departure of the cargo. If your supplier cannot provide a certificate, we sometimes recommend simply finding another supplier (if the validation process would be too long and / or costly).
Export declaration and transfer to FOB
Finally, our team will deliver your cargo directly to the port (or airport) of departure in order to proceed with the declaration of the products for export. It is essential, during international transport to declare the exits of the territory with the local authorities (customs), it is a procedure that we master directly in the port or the airport.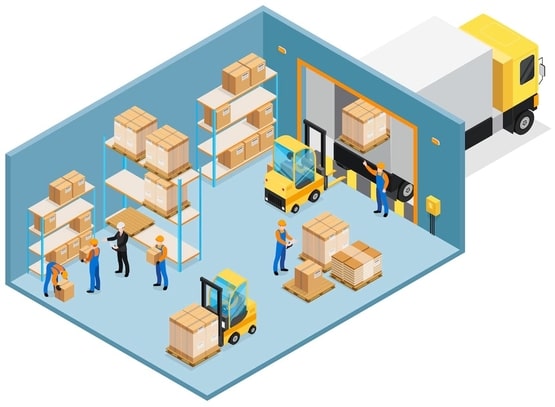 International freight services
Rail freight
Rail freight is becoming more and more competitive, especially for departures from China. A rapidly expanding means of transport which represents a proper balance between the competitive price of sea freight and the deadlines of air freight. Rail freight can sometimes be the right choice, especially when you have large volumes to transport and deadlines to meet.
Express shipping
Finally, the last method of transport is express shipping, a service which, like conventional air freight, uses the space available on aircraft. Express services is special since it directly operates by the same company (a courier company) which will handle your parcel from departure to arrival. It is a simple, fast but quite expensive service that we recommend for volumes below 150 Kgs.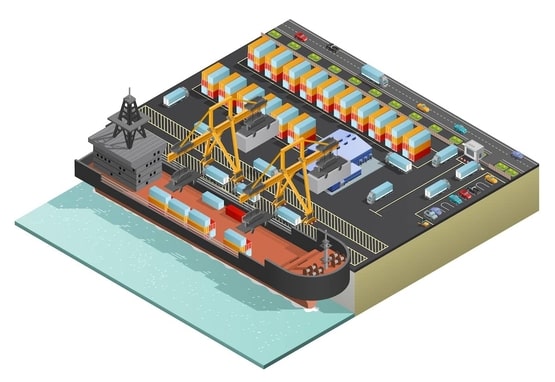 Sea freight
Sea freight remains the most widespread method of transport, especially for large volumes. In general, we advise to send by sea when you have a volume greater than 2 CBM (cubic meter) or 300 Kgs. Below, it will simply be cheaper (and faster) to send them directly by air. Note that we provide 2 types of service by sea:
Groupage (LCL): In maritime consolidation, your cargo is grouped with other customers in a single container. This saves on transport instead of filling an entire container. We recommend this method when you have a volume between 2 and 14 CBM.
Full Container (FCL): When you have a large volume, it is recommended to reserve an entire container directly (the most being a 20-foot container with a theoretical capacity of 33 CBM). In general, it becomes more profitable to send an entire container when you have a volume greater than 14 CBM. The fact that the container is dedicated to you offers you great security since only your products will be in the container. Finally, note that you also have the capacity to reserve 40 foot containers (67 CBM) and 40 foot HQ containers (76 CBM).
Conventional air freight
Air freight offers the possibility of sending your purchases to the other side of the world in just few days, an advantage which is sometimes incomparable. Also note that this is a cost effective way when sending small volumes of merchandise (usually less than 2 CBM).
Air freight is not to be confused with express freight. The first uses the space available in conventional airlines such as Air France, Air China, Qatar Airways ... The second uses the capacity of "couriers companies", giants that we all know: DHL, Fedex, UPS, Aramex ...
Note also that conventional air freight is governed by fairly important standards, particularly regarding the shipment of dangerous products. Finally, the carrier will be based on the most significant weight between the volumetric weight (based on 1 CBM = 167 Kgs) and the gross weight.
Logistics services at arrival
Customs clearance
Mandatory although sensitive phase of international transport, customs clearance is the stage which causes the most problems even if a large part of them could have been avoided with a little more checking beforehand.
DocShipper ensures that all of these shipments are in line with the standards of the country of arrival to ensure that the cargo is not blocked at customs. We will simply make the decision not to send the goods from the start if we have any doubts about the conformity of the products. Another advantage of DocShipper, the certainty of not having a problem (surprise) on the day!
Last Mile delivery
Finally, DocShipper will take care of delivering your cargo to the final destination with a road freight service. Our specialty is the "door to door" service which is a logistics solution that includes all the needs in a single offer. It is a service that is "rare" and difficult to find since normal forwarders stop their services from the moment they do not cover the area (an Asian forwarder very rarely covers Europe or North America for example ). Note that you can also come and collect the cargo directly from the port or airport of arrival if you want to save on this step.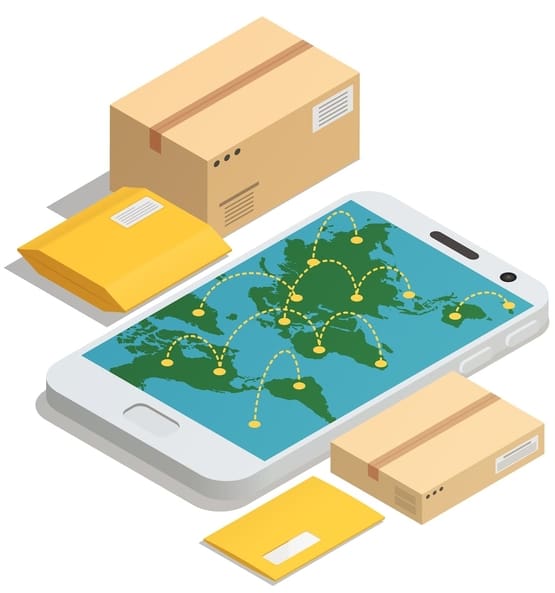 DocShipper Sourcing | Procurement - Quality control - Logistics
Alibaba, Dhgate, made-in-china... Many know of websites to get supplies in Asia, but how many have come across a scam ?! It is very risky to pay an Asian supplier halfway around the world based only on promises! DocShipper offers you complete procurement services integrating logistics needs: purchasing, quality control, customization, licensing, transport...
Communication is important, which is why we strive to discuss in the most suitable way for you!