Sourcing services in Asia
---
Your purchase, our responsability
Purchase assistance in Asia
We develop close relationship with our customer to find, develop and produce the product they are looking for. We will check through our suppliers network based in Asia (mainly in China) according to your requirements : budget, product specification, delay, compliance and standards... Our services a fully transparent so there is no hidden fee when you use DocShipper sourcing to buy in Asia ! Indeed, we are looking to build long term partnership with our customer and our suppliers network ; it is the only way to success in this region ! Trust is very important in this industry so that's why we place it in the heart of our process.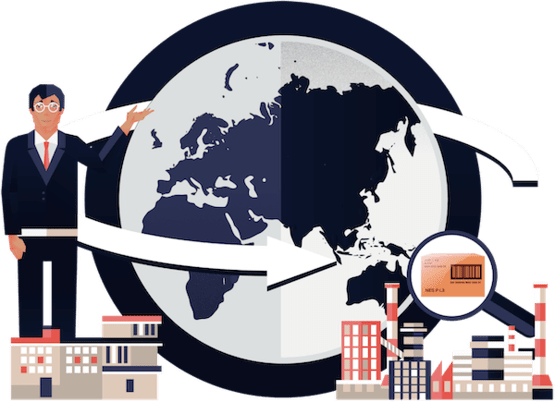 Your sourcing partner in Asia
We have developed a highly precise and efficient procurement process (recognized by our ISO certification) which allows us to collaborate with the best suppliers from Asian countries. We are not only your sourcing partner in China 🇨🇳, in India 🇮🇳 or even in Vietnam 🇻🇳, we are your partner throughout all Asia. With a standard of living that has risen sharply in China, we are monitoring corporate relocation, particularly in countries such as Thailand 🇹🇭, Indonesia 🇮🇩, Cambodia 🇰🇭 or Malaysia 🇲🇾.
We benefit from the DocShipper Group logistics network to operate across Asia!
A unique and perfect solution!
We handle every step of your purchase, from the development of the product to the delivery. We are working especially on all needs you may have during the process : quality control, supplier certification, product innovation, budgeting, MOQ negotiation, supplier audit, product compliance... And the list is still long! We assimilate your project in order to understand and provide an offer in line with your expectations. There is a problem? Perfect! We are here to identify them to set up the most convenient solution for your business. Our team is able to assist any kind of needs, from the first (and small) purchase to the cooperation with purchase department of a global organisation. During all the process we will consider your situation to propose the most suitable process !
How DocShipper will help you?
---
Sourcing service step by step
Doing business in Asia can sometimes be very stressful, the kind of operation you usually wish to avoid if are not really a buyer expert. Focus on your business and handling your purchase operations with a reliable partner in Asia is the golden solution for many traders. What if this Asian partner was simply DocShipper? Like hundreds of company around the world who have trusted us: sourcing, quality control, international payments, shipments and certifications will be supported by our teams. To provide all-inclusive services, we also offer services such product conception, packaging, translation and/or website / web application. An all-in-one solution for peace of mind and high quality and above all flexible service!
Discuss specifications, wishes and processes for clear and effective cooperation. DocShipper aims for 100% customer satisfaction from the start.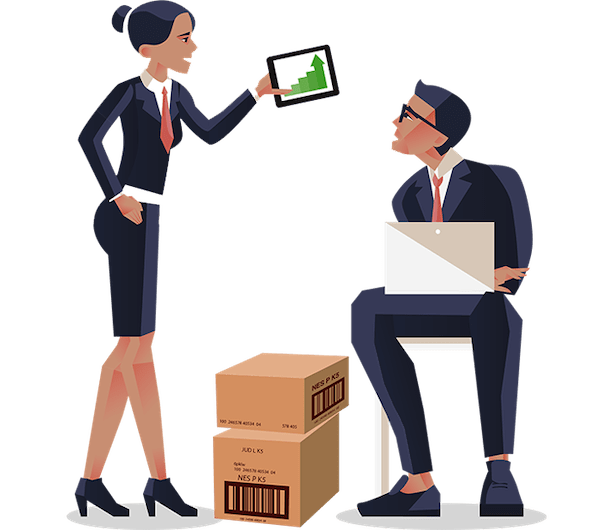 Multi-industry | large and small businesses
---
An offer that match your needs
Strategic sourcing in Asia
China has obviously been at the heart of this development and has developed sophisticated supply chains in a wide range of product categories. Yet this supply orientation in China is slowly eroding for a multitude of different reasons. These include inflationary cost pressures, the development of new markets (such as Vietnam), increased protectionism, risk reduction for supplier bases, and sustainability initiatives to name a few. - one of the motors. This marks the start of a new era of "smart manufacturing", with some of the largest Asian markets (such as China and India) investing government-wide in technology to help the efficiency of their respective manufacturing bases in the decades to come. These include increased use of automation, data management and artificial intelligence, which will better align the demands on manufacturers of the future. Therefore, in a global context, Asia will continue to be an important part of any outsourcing strategy. However, it is not always easy to understand the best way to extract value from the Asian manufacturing sector.
The continent presents a unique set of challenges, for example in business ethics, local laws, local regulations, cultures and languages. There are also differences within each country that must be understood and taken into account in any decision made. Ultimately, the way companies strategically choose to engage with Asian manufacturers is a decision about risk versus profitability. Whether it's having an internal Asian sourcing expert as part of a direct sourcing model or partnering with a sourcing company (like us!) Or taking the plunge and d 'establish your own local base (we have alternative solutions for this) or whatever, there are probably a lot of options to consider.
A PORTFOLIO OF MORE THAN 3000 SUPPLIERS
We are always looking to identify the best partners across Asia for your procurement needs. As a company, we must guarantee the quality of the final products, so that they are in line with your requirements. With a catalog of more than 3000 suppliers that we have checked, we can guarantee a quality of service that you will appreciate!
DocShipper was initially an international freight forwarder based in Asia. With this expertise in international logistics, we can thus offer turnkey services including all of your needs: We buy, we regulate, we deliver, you sell!
How DocShipper offers unbeatable sourcing services?
DocShipper Sourcing | Procurement - Quality control - Logistics
Alibaba, Dhgate, made-in-china... Many know of websites to get supplies in Asia, but how many have come across a scam ?! It is very risky to pay an Asian supplier halfway around the world based only on promises! DocShipper offers you complete procurement services integrating logistics needs: purchasing, quality control, customization, licensing, transport...
Communication is important, which is why we strive to discuss in the most suitable way for you!