Present in more than 40 countries DocShipper is also available in China to assist you with all of your buying and global supply chain. You'll notice that importing and exporting has never been this easy before !
DocShipper services in China
Road freight from/to China
Road transport is typically an essential approach since it basically connects the many endpoints: your warehouse, residence, or workplace and the departure and arrival gateways such as airports, railway stations, and harbors.
Please keep in mind that for small distances, we could use the truck straight for a door-to-door service. This is true, for instance, of cross-border transportation.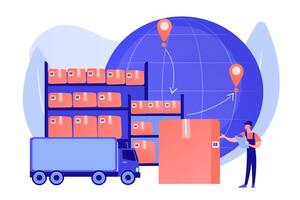 Sea freight from/to China
Since it enables us to move huge quantities to the other side of the planet at an affordable pricing, maritime transport is the most extensively utilized way of transportation. You can mail your items using one of two methods:
FCL (full container load): You book the entire container. From leaving to arriving, the cargo is totally enclosed.
LCL (less than a container load): You combine your products with those of other carriers in a single container.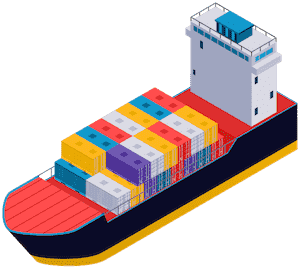 Air freight from/to China
Even though it is neither a cheap nor environmentally friendly method of transport, air cargo allows items to be shipped across great distances and swiftly. After a few days of transportation, your shipment will have traveled around the world. Again, you have the option of selecting one of two formulas:
Traditional Air Freight: You use the area provided by traditional carriers such as Air France, Jet Airways, and Emirates Airline...
Express Air Freight: If you have a little shipment weighing less than 100 Kgs, we recommend sending it by an express provider such as DocShipper, Fedex, DHL, TNT, UPS...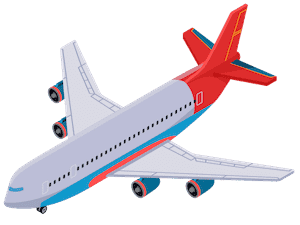 Post-transport services in China
In China, we provide a wide range of post-transport logistics services. Do you need to keep your items for a brief or lengthy time? You can rent space at one of our facilities.
We even provide packaging services. A detail not to be overlooked because it will influence the remainder of the processes: if your items are packed correctly, everything should go as intended. Yet, if you skip this phase, you may be in for some nasty shocks.
DocShipper info : DocShipper accompanies you throughout your project, delivers you to China and lets you choose the mode of transport of your goods.
China sourcing services
Sourcing services are custom-tailored assistance throughout your procurement activities. There's no need to waste time looking for the perfect provider who makes the proper items at a sensible rates :
Supplier hunt: We use your idea to identify suppliers on the internet.
Price negotiation: Allow our expertise of import/export knowledge to bargain pricing on your behalf.
Sampling: Do you need to examine your goods prior you begin production? We'll figure out a way to get you a sample.
Compliance: Since Asian items are not always in accordance with the rules in your local market, this phase is necessary!
Quality Control: We examine your goods based on two key parameters: the amount to be verified and its complexity.
Lastly, we automatically manage all logistical needs up to and including your storage.
China customs clearance services
It is only an essential process in international logistics. When your goods reach at a national border, they will be required to receive customs clearance before entering the targeted marketplace. This entails creating the whole paperwork bundle in order to certify the items' conformance.
DocShipper Alert : Even the smallest mistake might cause your shipment to become detained at customs! Contact our DocShipper professionals to assist you in preparing your goods for conformity prior to importation and exportation.
Operational capacity across China
Logistics services in Beijing
Beijing is the People's Republic of China's capital and the nation's political, cultural, and international commerce center. It includes 18 districts with a total size of 17,000 km2 with a population of 11.68 million inhabitants. It is situated in the northernmost portion of the North China Plains.
For air travel, you can discover the nearest international terminals to Beijing Capital International Airport (PEK).
Logistics services in Shanghai
Shanghai signifies "by the sea" in Chinese. The town, in reality, faces the East China Sea and is traversed by the Huangpu River near the Yangtze River Delta. Shanghai is also known as "Queen of the East", "Paris of the East", and "Pearl of the East."
It has a land area of 6,340 km2 with a population of 24.18 million people in 2017.
With Shanghai Pudong Airport and Yangshan Port, Shanghai is one of China's major air and maritime transport hubs.
Logistics services in Chongqing
Chongqing is a Chinese inland port city on the Yangtze River. It is the world's biggest city, with over 10,000 bridges and 36 million residents in 2018.
Chongqing's Guoyuan Harbor is the biggest logistical port on China's inland rivers and was the emblematic venture for the development of the river traffic center on Chongqing's Yangtze River's higher reaches. There is also Chongqing Jiangbei International Airport, which is an international airport located in the Yubei District of Chongqing, China.
Logistics services in Tianjin
Tianjin, the largest coastal city in Northern China, with a population of 15.62 million people in 2016, is located in the Hopeh province, and is only 110 kilometers from Beijing.
Tientsin is a crucial road and railway intersection, situated in a flat region where the waters of the Peh, Yunting, Taching, and Tzeya rivers meet to form the Hai River, which also acquires contributions from the Grand Canal, making Tientsin a very essential center of inland waterways and one of the most engaged river harbours in the nation, available to vessels of up to 15,000 tonnes. It also has an airport, Tianjin-Binhai, for air travel.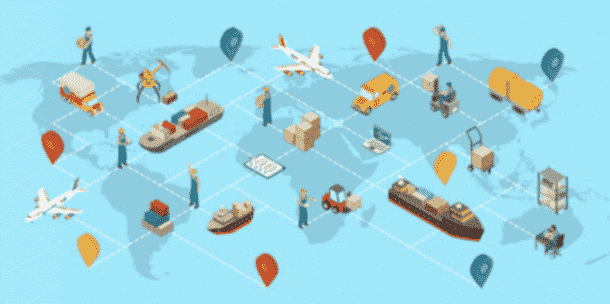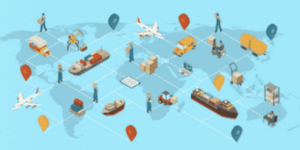 DocShipper Advice : DocShipper will accompany you during your business, bring you to China, and help you to select the method of transport for your products.
Transport terminals in China
International airports in China
Beijing Capital International Airport (PEK)
Beijing Capital International Airport (PEK), often known as Beijing Daxing, is the world's biggest airport, not only in terms of passenger transit capacities, but also in terms of freight quantities. In fact, we're talking about a potential of 100 million persons annually four million tons of cargo.
The airport is 700,000 m² in size and will enable China to create a potential of 700 million persons by 2022. In regard to intermodality, Daxing Airport is located 46 kilometers south of Beijing, has seven runways, and is linked to the key high-speed railroad networks, while a direct link between Daxing and the present Shoudu airport, approximately 67 kilometers distant, is proposed.
Shanghai Pudong Airport
Shanghai Pudong Airport (PVG) is the city's main airfield and, after Beijing Airport, China's second largest.
Pudong Airport has 3 airstrips and two facilities and is situated 30 kilometers east of Shanghai.
In 2017, Shanghai Pudong affirmed its position as the 3rd busiest airport in the world for cargo transportation, with over 3.8 million tons, an increase of 11.2 percent over 2016, and the ninth-busiest airport is situated for passenger numbers, with over 70 million passengers, an increase of 6.1 percent over 2016.
Chongqing Jiangbei International Airport
Chongqing Jiangbei Airport is an international airport in Chongqing, China, located in the Yubei District. Jiangbei Airport is also a 3-day visa-free transit airport for numerous nations' citizens. It was named the International Airport Council's "Best Airport in the Category of 25-40 Million Passengers" in 2017. The airport, which is situated 19 kilometers north of center Chongqing, serves as a significant gateway for Western China carriers such as China Express Airlines and China Southern Airlines.
Despite the COVID-19 epidemic, Chongqing Jiangbei International Airport inaugurated four new global cargo lines in 2020 and attained a yearly cargo volume of 411,000 tons, indicating positive yearly increase.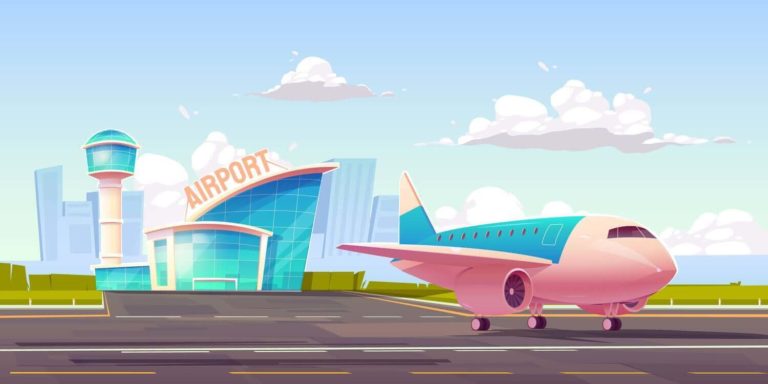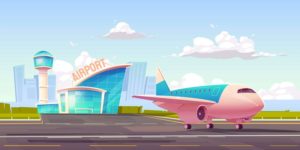 Transport terminals in China
International ports in China
Port of Chongqing's Guoyuan
Chongqing's Guoyuan Port is the biggest logistical port on China's inland rivers and was the emblematic project for the development of the river transport hub on Chongqing's Yangtze River's higher reaches. The Port's construction began in 2008, and the shipping port opened at the end of 2013.
Guoyuan Port is situated in the new Liangjiang district and can attach the north-west of China, Central Asia, and Europe via the "Chongqing-Xinjiang-Europe" global railroad; to the east, it can carry out combined sea-river transport via the Yangtze River; and to the south and north, it can be attained to the hinterland regions via highways and railways, allowing it a freight concentration point.
Port of Yangshan
The Yangshan deepwater Port is located on the Yangshan Islands and is linked to the continent by the 32.5km long DongHai Bridge.
Shanghai has surpassed Hong Kong and Singapore in terms of volume of commodities processed since the Yangshan port opened in 2005, thanks to automated equipment manufactured by Shanghai Zhenhua Heavy Industries.
Yangshan deep water harbor handled 17407 million containers in 2015, representing a 1.3 percent increase over the past year.
Port of Tianjin
Tianjin's harbor is by far the most significant of the northern areas, as well as Beijing's harbor. According to the city board of trade, it logged over 19 million purchases to and from overseas through international e-commerce activities in the first 8 months of 2020.
Tianjin received approximately 18.16 million importation contracts between January and August, a 6.69 percent increase; on a yearly basis, for an economic interest of 2.97 billion yuan (about 439.4 million USD), a 3.45 percent increase over the same timeframe the year before.
In the same timeframe, the Tianjin port received 855,200 customer demand, with a total sales amount of 26.57 million yuan.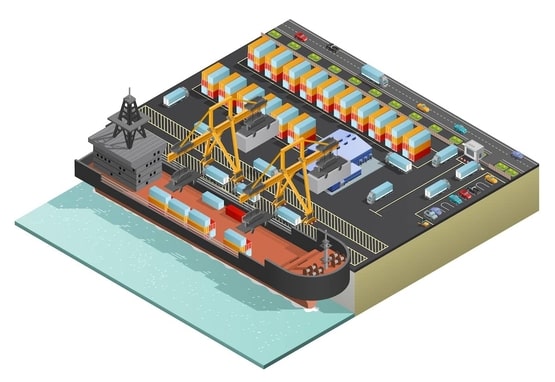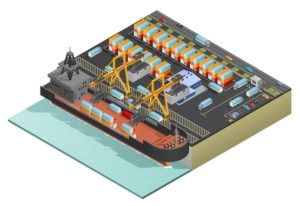 FAQ | Freight Forwarders and Sourcing Supply Agent in China
Is DocShipper a freight forwarder?
Both yes and no! We are a freight forwarder, but we are so much more. We have a distinctive business strategy that will allow us to assist our clients all through the complete product process: our sourcing department will help you in the entire buying process, our supply chain will manage the transportation, and our 3PL department will guide you in the administration of your B2C requests (if you are an E-retailer). You simply need to focus on product marketing and sales; the rest is taken care of by us.
What can DocShipper do for me in China?
DocShipper provides one-of-a-kind assistance, a custom-tailored solution that meets all of your requirements. Conformity, product testing, shipping, and customs checks are all part of the process from procurement to delivery. You will not have to spend energy in an area you don't understand; leave it to the experts!
How can DocShipper help me find a supplier?
DocShipper is first and primarily a platform of accredited distributors and providers all over the planet. So we most likely have a provider in our network who would be of interest to you. If not, our sourcing team will explore our database for a distributor that meets your requirements in terms of amount, cost, and performance.
How much will I pay for DocShipper services?
It is impractical to offer you a precise figure. With the exception of some fixed-fee services, the most of our services are designed on a specific instance approach. As a result, project expenses are very changeable. You're working on a complex project? Please do not hesitate to get in touch with us! Our crew is extremely responsive; you will receive a response as well as an estimate within 48 hours approximatively.
DocShipper Sourcing | Procurement - Quality control - Logistics
Alibaba, Dhgate, made-in-china... Many know of websites to get supplies in Asia, but how many have come across a scam ?! It is very risky to pay an Asian supplier halfway around the world based only on promises! DocShipper offers you complete procurement services integrating logistics needs: purchasing, quality control, customization, licensing, transport...
Communication is important, which is why we strive to discuss in the most suitable way for you!