With the growth of global markets today, ordering goods from all across the world is no longer an unthinkable or expensive affair. Today, almost every individual and business are ordering products from overseas if they are unavailable in the domestic market.  
Whether it be the steel and iron industries, importing goods can be an unavoidable necessity for every business.  And e-commerce websites have made it even easier for people to attain goods from other countries with affordable international shipping prices. Electronic items, fashion apparel, beauty products, cosmetics, and toys make up for the largest section of imported goods in general.  
But before you buy goods from another country, there are certain risks and tips that you need to be aware of. While the internet can easily overwhelm you with too much unnecessary information, here in this article, we have tried to summarize the entire process for you.  
DocShipper Alert : DocShipper is sourcing company based in Hong Kong, that helps small businesses and individuals like you buy and import safely from Asia, and especially from China. Send us the product you're looking for by filling out this form or get your questions answered immediatly by calling our experts.
What are the basic steps for ordering goods from another country?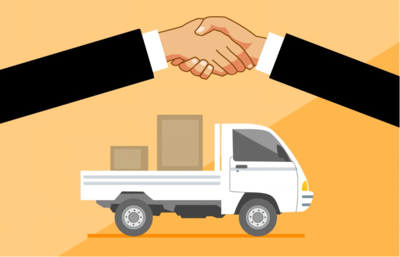 The basic steps that you need to follow to order goods from another country are as follows: 
Know your goods properly
Though it sounds simple, this is, however, the most important step of your entire importing process. Before buying anything, it is always essential that you run a thorough check of your product. Similarly, when you are ordering goods from another country, the need is even more vital.  
Starting from knowing what materials are used to manufacture your chosen product to even the kind of packaging that it will be encased in, you need to know it all. Much like having all your ingredients on the kitchen slab before cooking, you must also check every little part of your goods and their package before ordering them.  
Choosing suitable sellers and a suitable geographical location to buy goods  
Based on your needs, identify suitable sellers from the desired geographical location to order your product from. More often than not, several sellers are found to be selling the same kind of product.  
Under such circumstances, you need to choose the one that best meets demands. From proper customer service facilities to reliable delivery procedures, identify and inspect a seller who satisfies all your needs.  
Following the selection of a suitable seller, you must decide on a particular geographical location from where you can order your goods. While doing this, keep in mind that different countries have their own export/import regulations, taxation, and other formalities.  
These regulations have a dramatic impact on deterring the cost that you have to pay as you buy goods from there. While some countries will offer you a certain product at a higher rate, other countries can provide it to you at a lower rate.   
Check for customer support options in your seller
What if you need to cancel your order? What if you need to change your shipping address? Or what if you have an urgent query regarding your order? All these doubts can only be cleared by a responsive customer care service on the side of your seller.  
Starting from the availability of live chat options to even the presence of email channels for inquiry, checking for customer support options is vital.   
Abstain from paying more the 30% of the product value as a deposit
Often it is found that sellers try to make their customers pay more than 30% of the product value even before the product is manufactured. Make sure to stray away from this at all costs. Don't worry, for you will still exercise power over the seller by paying a 30% deposit. 
You should only pay the rest of the money after your goods have passed the Finished Goods Inspection and the Container Loading Inspection. Only after getting satisfactory reports should you pay the necessary due amount.  
Choose the correct payment method 
With the rapid growth and development of the global markets, online frauds and hacks have also increased consequently. Nowadays, even hackers have devised more effective methods to seamlessly hack into your system and retrieve vital data. 
It, in turn, makes it crucial for you to choose a safe and reliable mode of making your payment. Check the modes of payment that are offered by your seller. Also, check if a certain mode of payment offers you certain extra benefits and security before selecting a preferred mode for yourself.   
According to many experts, it is a wise decision to choose such a mode of payment that isn't directly linked to your bank account. By doing so, you can give yourself an extra layer of protection from online frauds and money laundering.   
Choose your shipping address and couriers cautiously  
Most international sellers are seen to rely on internationally-known courier services such as DHL. However, some sellers also rely on a freight forwarding service to have their products delivered to the required address. Such delivery services are based on varied shipping modes based on either the cost or quality of goods. 
Other than these, there are still sellers who rely on the postal systems of their own country and that of the recipient country. Based on what delivery model is adopted by your seller, there would be different policies, different estimated delivery times, and different recipient requirements. Alongside checking all these factors, it is also essential that you review your delivery address before placing the order.  
DocShipper Advice : To avoid unpleasant surprises, always do your research before meeting with your supplier/manufacturer. There are many scammers on the popular B2B marketplaces, the prices aren't real and there is no guarantee that you're going to get the product you want. DocShipper will help you find the foreign manufacturer wholesaler that you're looking for. Ask our specialists everything now or fill out our form to tell us about your needs.
What are the documents you need to import goods from another country?
Import clearance can be a very hectic process for you. It is difficult to point out the exact documents that you need for import clearance of your goods, as they vary based on your product. But some common documents are essential for import clearance.   

Different countries exercise their policies and formalities when it comes to importing clearance.  
For custom clearance procedures for your imported goods, there are certain legal documents, common documents, and even some specific documents that are needed. Let us look at the commonly required documents for importing goods.   
Bill of Entry
It is a legal document filled and signed by a Customs House Agent (CHA) or an Importer. It is generally regulated by the Customs Department or the Reserve Bank. You must fill it up within 30 days of the arrival of your shipment at the location of the customs. 
Commercial invoice 
It is one of the most important documents asked for during customs clearance. It includes information regarding your order like product description, selling price, packaging costs, weight or volume of the goods, etc.  
A representative at the customs department will handle and match all this information with your order(s) and decide whether to clear your order or not.   
Customs Packing List 
The Customs Packing List provides you with the entire list of items that are included in the given shipment. It can be matched easily with the invoice by any concerned party for further clarification regarding the order.  
This list is usually sent along with the international shipment and makes it easy for the transportation companies to have an idea of what they are shipping.   
Bill of Lading 
It is a legal document that is issued by the carrier to the shipper. It stands testimony to the contract for the transport of the necessary goods. It also provides you with the required information about your product, like quantity, kind of product, or even the shipping destination.  
This document is often treated as a receipt of the shipment at the destination port, wherein it is signed by the customs clearance officer. No matter what kind of goods you are importing, this is a mandatory document. It is further essential that it is signed by the authorized representative from the carrier, shipper, and the recipient.   
Import License 
In some countries like India, not all goods can be freely and exclusively imported. In such cases, an import license is a much-needed permission that is granted by the government. This license allows you to participate in importing goods from another country without any problem. To issue this license, you simply need to apply to the licensing authority.  
Certificate of Insurance
The Certificate of Insurance helps in the proper verification of the goods in question. Based on this certificate, the goods are then verified in terms of whether or not the selling price is inclusive of the insurance.  
It further even helps in ascertaining the exact value to thereafter determine the import duty aggregate.   
Letter of Credit or LC
This document is generally shared by the importer's bank itself. It simply states that the importer will make a payment of a specified sum of money to the exporter to complete the transaction process.  
It is thereby based on the terms of payment between the importer and the exporter that the order is dispatched. The order is finally dispatched by the seller once you have the Letter of Credit.  
RCMC Registration cum Membership Certificate
To avail of any kind of benefit(s) at the time of customs clearance, the RCMC Registration cum Membership Certificate is needed. These benefits fall under the schemes that are underlined by the FTP or any of the EPCs; the exporter or importer in question needs to have this document.  
In the case of India, this certificate is generally issued by the Export Promotion Councils of India.   
 GATT/DGFT Declaration
During the process of customs clearance, you also need to file a GATT and DGFT declaration. This document is filed based on the terms provided in the General Agreement on Tariff and Trade. Check out the following requirements to file your GATT and DGFT Declaration: 
Customs valuation of your imported goods which are subjected to duties and taxes 

Three copies of your declaration  
Two copies to be submitted to the customs administration 

One copy is for the declarant 
Retention of the form along with the fully detailed customs declaration for a minimum period of 3 years 

You, as the declarant, need to correctly and accurately fill-up the form, providing all the necessary details.   
Technical Write-up (only for specific goods)
A Technical Write-up is only needed in the case of a few goods. This document stands to provide the features or usage of the imported goods. It helps in ensuring the proper handling of the goods during the process of shipment.  
This document helps the necessary authorities to identify the product better, estimate its value-added costs and ensure the proper delivery of the same.   
Industrial License (for specific goods)
This document is also needed in case of importing certain specified commodities. It can be used as proof to avail of any kind of import duty benefit that may be levied on the given product. To avail such benefits, a copy of the industrial license needs to be mandatorily produced at the time of customs clearance. 
These are some of the documents that you need to have with you at the time of customs clearance.   
DocShipper Alert: Be careful to get insurance under the FCA incoterm since it won't be advantageous for either the seller or the buyer. You can learn more about it from DocShipper professionals that will be happy to answer all your questions. Call us today or fill out the form.
What are the charges I need to pay?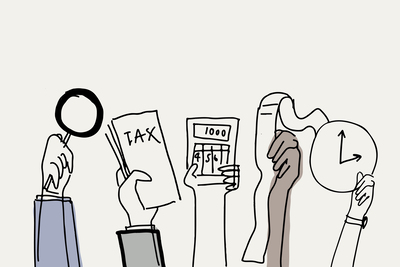 Importing goods from another country comes at a cost. Alongside paying the price of your goods, there are other charges that you need to incur at the same time. Let us take a look at what they are.  
Shipping charges
Even though domestic e-commerce websites mostly offer free delivery services, with international deliveries, however, you need to pay shipping charges. Based on various factors like weight, dimensions, origin-destination, duties and taxes, insurance, etc. the shipping charges are calculated.   
Customs Duty
In case you are importing goods from another country for your usage, you need to incur a customs duty of approximately 10%. Other than this, you would also have to pay other taxes that are imposed by your government.  
While in some cases, the seller might impose the local taxes to be paid in your country; some others might also collect customs duty following the delivery.   
Currency conversion
Online websites will generally enlist the price of their products in the local currency. Now, if you live in India and are buying goods from the US or UK, you would have to incur the currency conversion rates too. Unfortunately, the rupee is not a very strong currency in terms of global markets, and thus currency conversion rates can be pretty high.   
DocShipper Advise: In reality, you don't need to worry about all these steps because DocShipper, in addition to helping you with procurement, also takes care of the transportation of your goods and their customs clearance. Let us take care of everything. Request a free quote in less than 24 hours.
Conclusion
Importing goods from another country does have its own risks, but even then, it continues to be a common practice, largely as it opens up the entire world at your feet. So, make sure that while you import from another country, you also double-check the policies and formalities you would be required to go through. You must remain cautious during the entire process and stay away from fraudulence.  
FAQ | ordering goods from another country
Do I need to pay customs duty on gifts imported to India?
The government of India allows goods up to Rs. 5000/- to be imported duty-free.
Who is responsible for looking into the matters of customs clearance?
Your consignor and not your carrier is responsible for matters of customs clearance.
How long can my package be retained at custom clearance?
Packages are retained at custom clearance based on the kind of issue for which it is withheld. At times you might be required to pay a certain amount of money as duty if your shipment has exceeded the allotted value. Under such circumstances, the package is held until the remaining balance is cleared.
Who is a customs broker?
A customs broker is a person or an organization whom you can hire to look into the customs clearance process of your imported goods. They work with the importer to check on all the required documents and licenses so that the goods are imported without any difficulty.
What are the risks of importing goods?
While importing goods from another country, you can face some common risks like loss of your goods during transportation or receiving goods of inferior quality. Not receiving your goods within the estimated delivery time or risks arising due to currency exchanges can also be some other risks that you may face.
Author Bio
Aniya more is one of the brightest content writer at Breakout escape room. She is a passionate writer who loves to read books and explore different escape rooms. With a great work ethic, she spends most of her time researching and reading. When she is not working, she likes to relax with a cup of coffee and enjoy watching her favorite tv show or walking her dog peanut. You can find her on LinkedIn.
DocShipper info: Do you like our article today? For your business interest, you may like the following useful articles :
DocShipper Advise : We help you with the entire sourcing process so don't hesitate to contact us if you have any questions!
DocShipper Sourcing | Procurement - Quality control - Logistics
Alibaba, Dhgate, made-in-china... Many know of websites to get supplies in Asia, but how many have come across a scam ?! It is very risky to pay an Asian supplier halfway around the world based only on promises! DocShipper offers you complete procurement services integrating logistics needs: purchasing, quality control, customization, licensing, transport...
Communication is important, which is why we strive to discuss in the most suitable way for you!