How to find a trusted supplier on Alibaba to avoid scams
Alibaba is a reputable e-commerce company based in China.
It offers an online platform for businesses looking to buy or sell products and services. 
Alibaba is considered one of the world's largest online shopping platforms.
Buying from Alibaba can be a cheap way to get quality products, but it's important to be careful of potential scams when looking for suppliers. Fortunately, there are ways to ensure you're working with a reliable supplier on Alibaba: 
Check customer reviews

Ask for samples before ordering in bulk
Check the longevity of the company
Check the company's certification
Contact customer service to ask questions about products and the shipping process.
DocShipper provides a sourcing service to help you avoid potential scams.
DocShipper takes care of : 
Sourcing suppliers

Product control and conformity
Negotiation
Quality control, which is highly recommended
Supplier payment.
With our sourcing services, you can be sure to buy with trust on Alibaba.
The 5 best gifts for men on Alibaba
From the classic gift to a unique surprise, Alibaba has a variety of different options for all tastes and budgets. 
To help you out, we've compiled a list of the five best gift ideas for men on Alibaba. 
From boxed gift ideas for luxury lovers to more personalized items, you're sure to find the best for your man.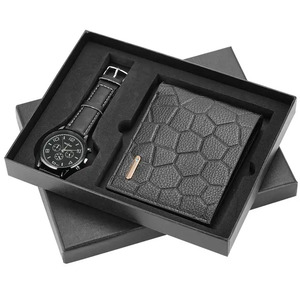 Name of the product: Watch gift box with a wallet
Product Description: This beautiful gift box consists of a premium leather watch and wallet, packaged in a wooden box. You can also add your personal touch with the logo to the box and the packaging.
Minimum order of 20 pieces.
Starting at $7.77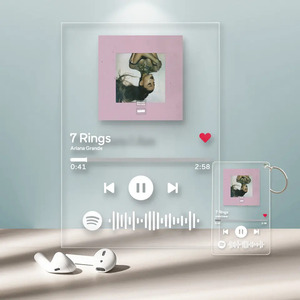 Product name: Customizable LED Music Plate
Product Description: Discover this unique personalized music plate.
The beauty of it lies in its simplicity and the ability to choose the song of your choice for your personalized plaque. You can select from many colors, materials (acrylic, wood, plastic), and different sizes. Music is an essential part of our lives, and that's why we want to offer you something that will improve your day by adding a touch of pleasure!
We are sure you will love these fabulous pieces!
Minimum order of 10 pieces.
Starting at $1,98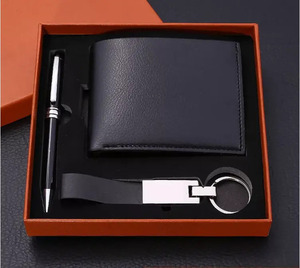 Product name: An accessory box containing a key ring, wallet, and pen set.
Product Description: This customizable leather accessory box is the perfect gift for a particular person in your life. It includes a pen, leather wallet, and keychain. It can be completely personalized with the colors and logos of your choice for the perfect gift that will make someone smile!
Minimum order of 10 pieces.
Starting at $4,51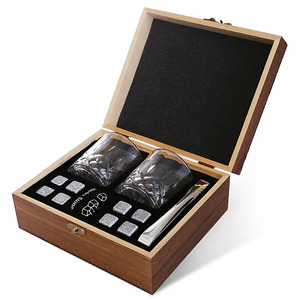 Product name: Wooden Whiskey Box
Product Description: This wooden box is an ideal gift for whiskey lovers. It includes a set of eight whiskey stones, two whiskey glasses, two felt coasters, a velvet pouch, and a pair of tongs. It comes in a beautiful wooden box. It is also possible to add your own logo on the box and the products.
Minimum order of 50 pieces
Starting at $7,20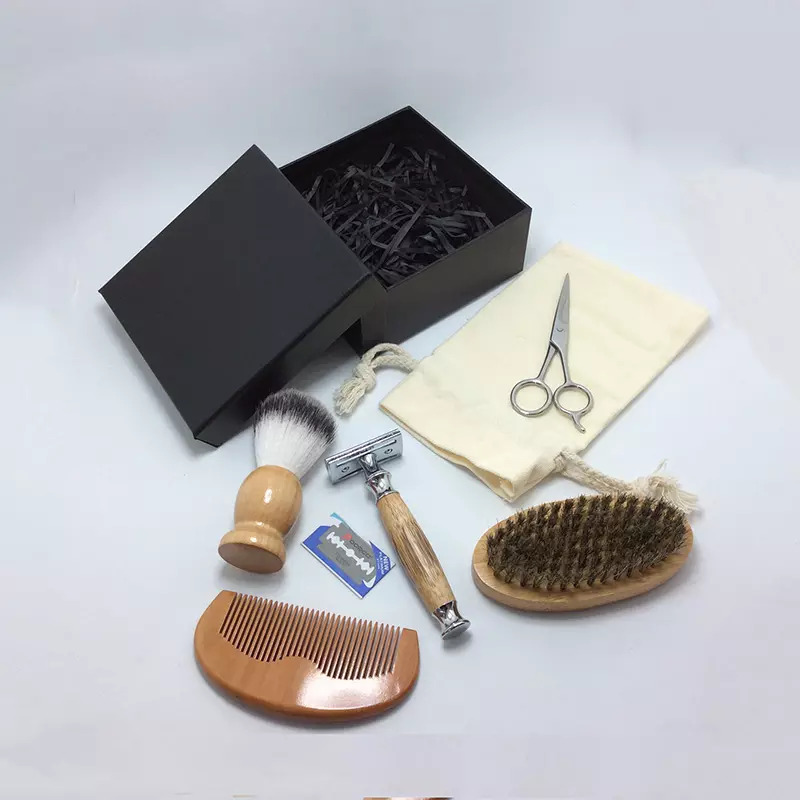 Product name: Shaving product kit
Product Description: Our shaving kit is the perfect gift for any man who appreciates a clean shave. These personalized shaving kits include a wooden comb, wooden razor, foam brush, scissors, and cotton bag, all wrapped in a gift box with your logo screen printed, heat transfer, or embroidered.
Minimum order of 100 pieces
Starting at $0,50
The 5 best gifts for women on Alibaba
Valentine's Day is the time to make a woman's eyes shine by gifting her with something that reflects all the love and admiration.
If you are looking for an original and personalized offer, Alibaba is the ideal place to find the rare pearl.
Among a wide selection of women's products, we have selected the five best gift ideas that will make her happy.
Whether you're looking for a sentimental present or a practical item, you'll find inspiration here to make this Valentine's Day a memorable one.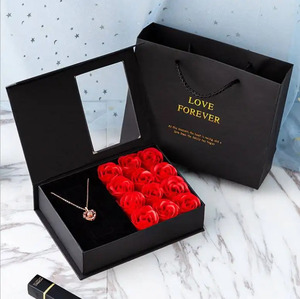 Product name: Eternal rose with a jewel
Product Description: Gift box with an eternal rose and jewelry in its box. 
The available colors are: red, red and white, pink, blue, and purple.
Romantic gift for her. This enchanting rose is made of high-quality immortal flowers and comes with exquisite packaging, it would be the most beautiful gift of love.
Minimum order of 1 piece
Starting at $2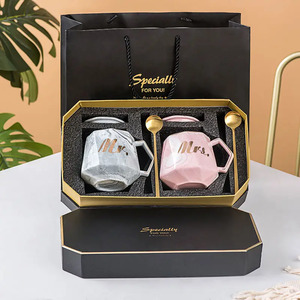 Product name:

Gift box mugs Mrs., Mr.
Product Description: Couple's gift box. The mugs are made of ceramic with a lid and a spoon. The mug can be personalized, you can add your logo directly on the mug. The product comes in a luxurious gift box for an even more original surprise when you give it away!
Minimum order of 20 pieces.
Starting at $5,73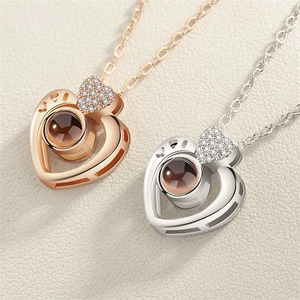 Product name: Necklace 100 languages to say "I love you".
Product Description: One of the most romantic gifts is the 100 languages necklace for women to say "I love you". 
You can choose the shape of the jewel as well as the color in gold or silver. This necklace can be personalized with a picture, but the minimum order will be 12 pieces if you want to personalize it.
Minimum order of 1 piece.
Starting at $0,99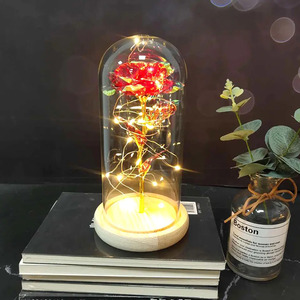 Product name: Eternal roses in a glass cover with LED light
Product Description: Gift box of eternal roses in a glass lid with LED light.
Give a unique and timeless gift. Our "Rose Forever" box gives you the opportunity to enjoy this romantic gift for years to come.
A choice of colors, with dimensions of 11×22×9 cm and a weight of 450 g.
Minimum order of 2 pieces.
Starting at $0,10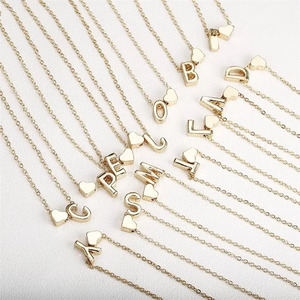 Product name:

Necklace with letter pendant
Product Description: This letter and heart necklace make a great Valentine's Day gift for your loving partner. You can choose your favorite letter and color, or choose their initials from one of 26 alphabets!
Minimum order of 12 pieces
Starting at $0,28
To conclude, Valentine's Day is an exciting time to give affection and gratitude to your loved ones.
Alibaba offers a variety of gifts for every taste and budget, ranging from classics like flowers to more unique options like jewelry or cardholders. With any gift, remember that it's the thought that counts the most.
Take the time to think about the tastes and needs of the person you're giving a present to, and you'll be sure to make a choice that makes them feel loved and appreciated.
With the 10 best Valentine's Day gifts featured above.
FAQ | 10 Best gifts for Valentine's Day on Alibaba
How can I be sure of the quality of my Valentine's Day gift on Alibaba?
To ensure the quality of your Valentine's Day gift on Alibaba,
You should take the time to read product reviews and seller ratings
Look for products with high ratings and positive reviews from verified buyers
You should also check the product specifications and make sure it meets your expectations in terms of size, material, and quality.
DocShipper offers you the opportunity to use its sourcing service to find you the right supplier. DocShipper will order a sample which will then be examined in a laboratory and checked to see if it meets the standard of the importing country, for example.
Can I return or exchange my Valentine's Day gift from Alibaba if I'm not satisfied with it?
Yes, you can return or exchange your Valentine's Day gift from Alibaba if you're not satisfied with it, as long as it falls within the seller's return policy. It's important to carefully read the seller's return policy before making your purchase to ensure that you understand the terms and conditions. If you encounter any issues with your gift, you should contact the seller directly to resolve the matter.
How can DocShipper help me?
DocShipper helps you find the right supplier, but not only that, it accompanies you through the whole process step by step, including for example
Defining specifications (photo or links to references), the purchase quantity per reference and the target price
Listing the various suppliers with your expectations in terms of quality, conformity, personalization, price, and minimum and maximum order quantity.
DocShipper checks the conformity of the products and suppliers and verifies the different directives in force in the country concerned by the import.
The negotiation stage is fundamental in order to negotiate the price and know the expectations of the supplier.
Quality control is a primordial stage, which will be strongly recommended according to the category of the products and the total value of the cargo.
Then comes the payment of the supplier and the logistics.
We always try to develop long term partnerships with our customers and suppliers in order to guarantee you the best service.
How can I be sure that my personal information is secure when making a purchase on Alibaba for Valentine's Day?
Alibaba takes the security of customer information very seriously. When making a purchase on Alibaba, you can be sure that your personal information is secure by using a secure payment method, such as PayPal or credit card. Additionally, Alibaba uses SSL encryption to protect sensitive information during transmission. You can also look for sellers that have been verified by Alibaba for added peace of mind.
DocShipper info: Do you like our article today? For your business interest, you may like the following useful articles :
DocShipper Advise : We help you with the entire sourcing process so don't hesitate to contact us if you have any questions!
DocShipper Sourcing | Procurement - Quality control - Logistics
Alibaba, Dhgate, made-in-china... Many know of websites to get supplies in Asia, but how many have come across a scam ?! It is very risky to pay an Asian supplier halfway around the world based only on promises! DocShipper offers you complete procurement services integrating logistics needs: purchasing, quality control, customization, licensing, transport...
Communication is important, which is why we strive to discuss in the most suitable way for you!