With annual revenue hovering around a staggering $135 billion, it's no wonder that Alibaba has become the leader of B2B e-commerce.
And Alibaba isn't only just a one-stop shop for wholesale buyers and sellers—it's also a launchpad for entrepreneurs looking to get their online wholesale businesses off the ground.
From small start-ups to established brands, Alibaba's marketplace is a platform where all kinds of B2B businesses can sell their products and acquire new clients easily.
So, if you're ready to start selling on Alibaba, read on for our top tips.
Study B2B eCommerce

Before diving headfirst into the world of online wholesale, it's important to conduct thorough research to ensure that you're making informed decisions about your business.
After all, your career path and financial investments are at stake.
So, where do you start when it comes to selling on Alibaba?
First, it's essential to understand the basics of B2B eCommerce.
B2B transactions take place between buyers and sellers, with online platforms like Alibaba facilitating these digital bulk purchases and sales.
You have to extensively research these platforms and thoroughly study how this model works.
A great way of doing this is to connect with online wholesalers already selling through platforms like Alibaba.
Moreover, you can also consume content from industry experts in the form of written articles and video tutorials.
DocShipper info : In addition to finding you a trustworthy supplier, DocShipper serves as your single point of contact for all service providers in the supply chain, including suppliers, quality control agents, shipping companies ,customs clearance agents, and distribution centers. DocShipper take care of everything. To learn more about how we can help you, contact us.
Determine Your Niche
Now that you've studied the entire online wholesaling process, it's time to determine the niche in which you want to do business.
From sports equipment to pet supplies, there are endless niches to choose from in the wholesale industry.
To make the best decision for your wholesale business, it's a good idea to research the current market value of different industries.
For example, if you want to start a wholesale office stationery company, research the current state of the industry. As of now, the value of this business in the United States is $36.7 billion, as reported by Statista.
Once you've narrowed down your choices and identified a lucrative industry, it's time to start your wholesale business on Alibaba.
Acquire A Wholesale Business License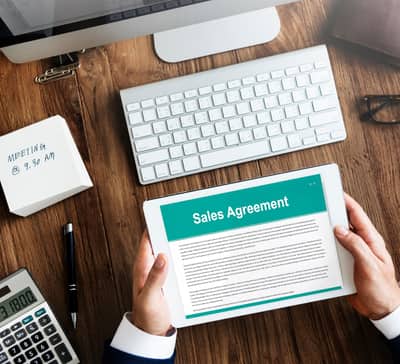 After you've completed your research and chosen your niche, you may want to consider obtaining a wholesale license.
While a wholesale license isn't necessarily required to sell on Alibaba, it can be a lucrative choice that can help you increase your profits.
With a wholesale license, you can avoid paying sales tax on the products you purchase for resale, and charge sales tax to your customers instead.
This can save you a significant amount of money and help your business generate more revenue.
Keep in mind that different states have their own criteria, requirements, and registration fees for applying for a wholesale business license.
Usually, the general steps to apply for a license are:
Registering your wholesale business legally
Applying for Employer Identification Number (EIN) for eligibility to hire employees
Obtaining sales tax and reseller permits
Starting a wholesale business in your local state requires you to contact your state's official revenue departments.
Obtain complete information from the relevant department to legally operate your business within that state's geographical boundaries.
Create A Seller Account
Start your online journey on Alibaba by creating a seller account.
First, open the login page of Alibaba and select the "Join Free" option.
This will bring you to a signup form where you'll need to enter your personal and business information, including your name, contact details, business name, and country.
Moreover, it provides you with various options for your account type on Alibaba. And as you're a wholesaler, select the "Supplier" option in the form.
After completing the form, you'll receive a confirmation email with a verification code. Use this code to finalize the creation of your seller account.
The next step is to choose a subscription plan. Alibaba offers five annual subscription options, each with varying costs and benefits.
The current charges, benefits, and features of these subscription plans, as of this writing, are as follows:
| | | | | | |
| --- | --- | --- | --- | --- | --- |
| Plan | Annual Subscription Fees | Number of Your Products Showcased by Alibaba | Monthly Limit of Request for Quotation (RFQ) Responses | Monthly Limit of Applying for RFQ Green Pass | Number of Your  Products Posted by Alibaba Experts |
| Basic Plan | $1,399 | 5 | 20 | RFQ Green Pass is not available in Basic Plan | This service is not available in Basic Plan |
| Basic Plus Plan | $1,999 | 20 | 60 | 3 | 60 |
| Basic Pro Plan | $2,499 | 20 | 60 | 3 | 60 |
| Standard Plan | $3,499 | 20 | 60 | 6 | 60 |
| Premium Plan | $4,999 | 20 | 60 | 9 | 60 |
Before discussing further, understand the term "Request for Quotation". In this option, buyers submit requests to know the prices of products by the suppliers.
Suppliers can respond to these requests by proposing their selling prices to the buyers for these products.
Knowing this, select the plan that provides you with suitable benefits and is affordable for you according to your budget.
The website redirects you to a page that consists of payment options. These include wire transfers, credit cards, online bank transfers, and other popular payment gateways like Western Union and Boleto.
After completing a 30-day free trial with the option of posting a maximum of 50 products, select your subscription model to avail Alibaba's benefits.
DocShipper Alert : if you are starting a drop-shipping business for the first time, and you don't have enough knowledge and experience to find the right business Match, contact DocShipper teams, which are experts in this field, will be ready to assist you.
Earn Verified Supplier Status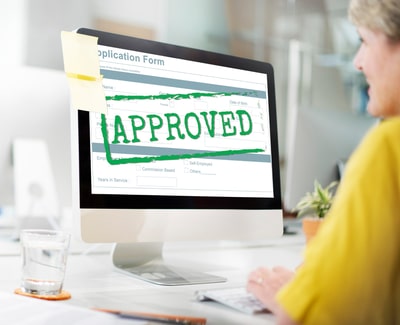 The prestigious "verified supplier status" on Alibaba allows you to rank higher in search results and build credibility for your business among buyers.
This requires you to complete a verification process in which Alibaba management makes arrangements for your monitoring through third-party institutions.
These teams check your wholesale business license and visit your company location.
The label of "verified supplier" on your supplier account increases your chances of attracting potential buyers on Alibaba, as it builds a sense of trust.
Moreover, you can elevate your status to Gold Supplier to avail premium benefits.
The Alibaba team inspects Chinese suppliers on-site and foreign sellers through the authentication and verification (A&V) process before awarding this rank.
Set Up Your Online Store
Alibaba provides the golden opportunity to establish your online presence by creating a professional storefront.
It's a mini eCommerce website for your business that lets you:
Showcase your products
Explain your brand's story through the company profile
Run and promote your promotional offers
You can create your storefront with the available templates on Alibaba. It helps demonstrate your brand's value to your customers.
Upload Your Products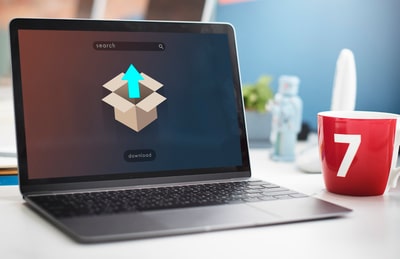 Upload your products to your Alibaba catalog. Take advantage of Alibaba's amazing features and masterfully promote your stock.
Fill up your seller catalog with as many products as you can.
And it's not just about quantity—make sure to present your products in a visually appealing way, with high-quality images and videos that show off their features and benefits.
In addition to providing visual appeal, it's crucial to include detailed, keyword-rich descriptions of your products.
This will not only inform potential customers about what they're considering purchasing, but it will also help optimize your product pages for search engines.
In fact, you can even upload your complete digital product catalog for buyers to download and view all of your products.
Build Your Brand Awareness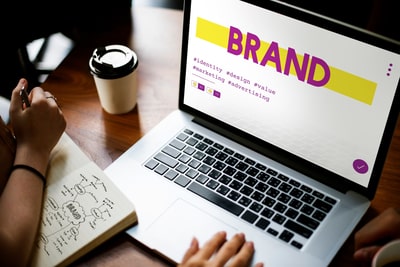 By joining Alibaba as a seller, you have the opportunity to tap into a massive market and reach a vast audience, thereby increasing your chances of success.
Today, Alibaba is a globally recognized giant of B2B eCommerce.
Its success and widespread recognition have paved the way for new B2B marketplaces like SeeBiz and Tundra to emerge and evolve.
Wholesale suppliers can use this to their advantage and expand their reach to a larger audience through Alibaba.
These marketplaces offer professional marketing tools through which you can advertise your products to increase your sales.
For example, the keyword advertising tool, allows you to target specific searchers by including relevant keywords in your product description.
For example, if you're selling kids' clothes in bulk, you can select keywords like "wholesale kids' clothes" to fit in your product description.
Alibaba maximizes your advertising efforts by providing you with an opportunity to showcase your services and offerings in its annual promotional campaigns.
Alibaba's Online trade shows hosted are also a good option for you to display and demonstrate your products to your buyers live.
It lets you engage in direct virtual communication with them.
This live interaction helps you to explain to them and guide them in a better way.
Evaluate Your Business Performance
Your Alibaba seller dashboard offers a wealth of useful analytics about your business performance.
This includes the number of clicks and visits your storefront receives, user engagement, and placed orders.
By keeping an eye on these key metrics, you'll be better equipped to make informed decisions about your marketing strategy and position yourself for success.
Conclusion
If you haven't already, now is the time to capitalize on the popularity and success of the global market leader, Alibaba.
Launch a wholesale business and use Alibaba's robust store-building features and fantastic marketing opportunities to fuel your growth.
FAQ | How to Start a Wholesale Business using Alibaba?
How much can sellers earn from Alibaba?
With over 360 million products from 2 million sellers worldwide, sellers can earn up to $240,000 monthly by reselling products.
Is Alibaba good for small business?
With an international presence and sellers from all around the world, Alibaba is a good platform for starting your business. You can grow your business by accessing a large number of buyers.
Is Alibaba free for sellers?
Alibaba offers a free trial membership to sellers for 30 days. Sellers don't need to pay to subscribe to any membership or pay any commission on selling products. Once the trial ends, sellers have to subscribe to membership plans.
Does Alibaba charge commission?
Alibaba doesn't charge sellers a commission rate on any sales transaction, allowing sellers to earn a reasonable profit.
How to sell on Alibaba from the U.S.?
As a U.S. seller, you can register your account on Alibaba and select the U.S. as your country in the signup form. Create your storefront on Alibaba and trade with buyers from other parts of the world.
DocShipper info: Do you like our article today? For your business interest, you may like the following useful articles :
DocShipper Advise : We help you with the entire sourcing process so don't hesitate to contact us if you have any questions!
DocShipper Sourcing | Procurement - Quality control - Logistics
Alibaba, Dhgate, made-in-china... Many know of websites to get supplies in Asia, but how many have come across a scam ?! It is very risky to pay an Asian supplier halfway around the world based only on promises! DocShipper offers you complete procurement services integrating logistics needs: purchasing, quality control, customization, licensing, transport...
Communication is important, which is why we strive to discuss in the most suitable way for you!