During the month of March, vaccination campaigns against the COVID-19 pandemic continue, despite the suspension of vaccines in some countries.
Since the end of the month, part of the international trade is paralyzed by the blockage of the Suez Canal, an extremely important maritime route in the area. The blockage is causing considerable traffic jams.
Find all the information of March 2021 below.
Enjoy your reading!
CMA CGM pushes up European rates on Atlantic and Australasia routes
The Maritime company CMA CGM announced recently that they increase rates at the beginning on the next month, the 1st April.
This measure is taken for freight from the Mediterranean and northern Europe.
Freight heading to the East Coast of the United States, as well as the Gulf of the United States, sees an increase in its rate of 16%, going from $3,050 to $3,550, for a 20'ST container. The 40'ST containers have even more impressive figures, as their rates increase by 22%.
The same goes for refrigerated containers, which saw a slightly smaller but still significant increase: +7%.
These figures are identical for containers going to the East Coast of Canada, or to Veracruz and Altamira.
These rates apply to the following cargo:
dry equipment
reefer equipment
tank equipment
special equipment
The shipping line will also apply new rates for dry and refrigerated containers bound for Latin America.
Thus, from the Mediterranean, from Spain or Italy for example, to Latin America, freight prices are also increasing: a 20'FT will cost 1 325 € if it comes from Spain, and 1 025 € if it comes from Italy. However, for Buenos Aires, the prices are much more competitive than for Panama: 600 € from Spain or Italy.
Freight prices have also changed for destinations in the Caribbean and Australasia: below you will find the different rates applicable from European ports to this area:
| | | |
| --- | --- | --- |
| From North Europe main ports | 20'FT | 40'FT |
| To Pointe-à-Pitre, Guadeloupe | 1 475€ | 2 475€ |
| To Fort de France, Martinique | 1 475€ | 2 475€ |
| | | | | |
| --- | --- | --- | --- | --- |
| | 20'ST | 40'ST / HC | 20'RF | 40'RF / RH |
| North European base ports to Australian base ports | $2,525 | $5,050 | $4,200 | $4,800 |
| North European base ports to New Zealand base ports | $1,925 | $3,650 | $3,250 | $4,875 |
| Mediterranean base ports to Australian base ports | $2,525 | $5,050 | $3,850 | $5,000 |
| Mediterranean base ports to New Zealand base ports | $2,175 | $4,075 | $3,900 | $5,500 |
Finally, new prices will also be set for containers to the Indian Ocean:
| | | | | |
| --- | --- | --- | --- | --- |
| Europe, Scandinavia, Black Sea & West Med to Indian Ocean Islands | 20' | 40' | 20' Reefer | 40'Reefer |
| Basic Freight | 1 425€ | 2 870 € | 3 150 € | 5 700€ |
These prices are for dry, refrigerated, open top, flat rack, and shipper owned containers.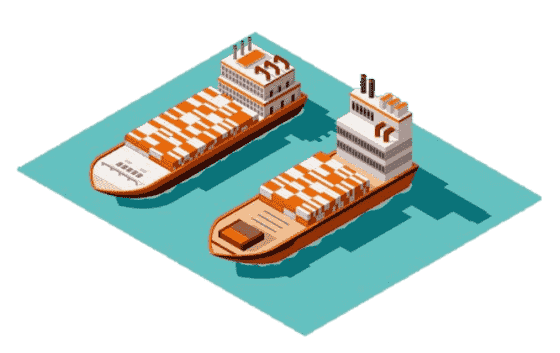 DocShipper Tip : Interested in our transportation services? You need personalized information? Contact Docshipper, and our experts will get back to you within 24 hours.
China remains top US trade partner, Mexico is Number 2
According to the US Census Bureau data, for the 10th consecutive month in January, the US's largest trading partner is China. This performance is also the same for the whole year 2020. 
With 48.5 billion dollars, the total Mexican trade with the US is in second place, followed by Canada with 48.5 billion dollars.
As for China's figures, total trade increased by 28% and reached $52 billion in January. Imports increased by 18%, and mainly concerned the cell phones, related equipment, computers and plastic articles.
Also, exports with China increased by 79% in January, compared to the same period in 2020, and involved soybeans, computer chips, and oil.
On the other hand, these figures between the United States and Mexico have an inverted curve: -6.5% in January compared to the same period in 2020. They were mainly for gasoline and other fuels, motor vehicle parts, and computer chips.
Although the increase is not as great as with China, the import figures from Mexico are better: +2.5%, mainly consisting of products such as passenger cars, commercial vehicles and motor vehicle parts.
This general ranking of trade with the United States has not always been the same. At the end of 2019, Mexico was the leading trade partner of the United States, but COVID-19 changed the trade between the two countries.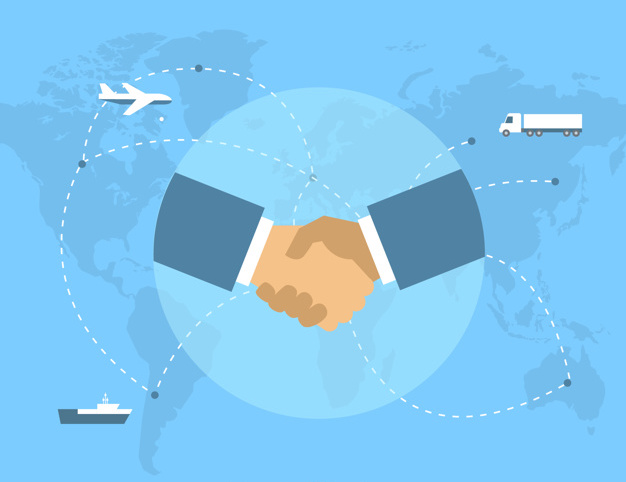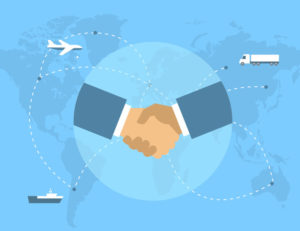 Noi Mahoney
DocShipper Tip: You need help with purchasing, quality control, compliance, international transportation, customs clearance or distribution ? Contact DocShipper, and our experts will support you and help you.
Uber will treat its UK drivers as workers
Following the Supreme Court ruling, U.S. giant Uber has stated that it will treat its U.K. drivers as workers. Thus, Uber drivers will receive at least the minimum wage.
They will also be able to receive certain benefits, such as vacation pay. They will receive a vacation allowance of 12.07% of their earnings base. Drivers will also be entitled to a pension scheme with a contribution system, which will represent 3% of a driver's earnings.
As a reminder, the UK Supreme Court had rejected Uber's appeal last month, proclaiming a change in the status of these drivers, thus considering them as workers and not independent contractors.
However, this new status has its limitations. Even if this new status entitles the worker to a minimum wage, a vacation allowance and a possible pension, the designation worker does not make these drivers employees.
Also, Uber considers that the effective working time of the worker starts when a trip begins. The drivers are therefore demanding a change in this rule, and want their working time to start when they log in to the application, until they log out.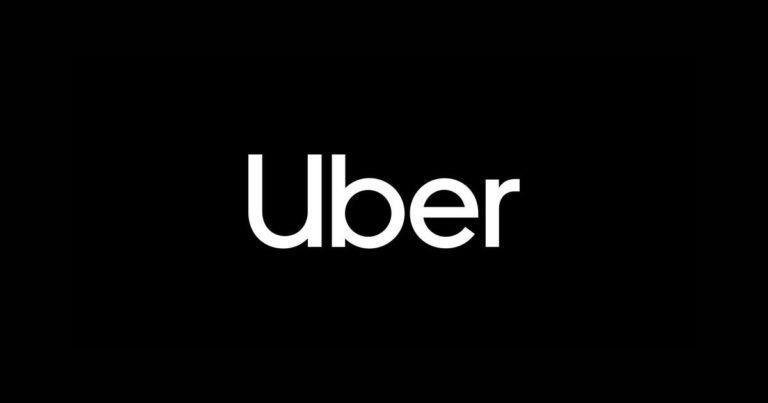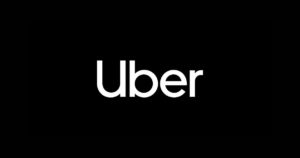 Kristen Korosec, Natasha Lomas
Kansas City Southern, Canadian Pacific agree to $29B deal
Canadian Pacific has acquired the Kansas City Southern transportation company for $29 billion. The goal of the deal is to combine the two companies, and thus their two networks, into one company called Canadian Pacific Kansas City. The last step to be validated remains the approval of the Surface Transportation Board.
If the two networks manage to come together, Canadian Pacific Kansas City would become the first rail network to extend across the United States, Canada and Mexico.
Some industries, such as automotive and agriculture, may be more affected by increased connectivity. But in general, all industries should be impacted, as John Brooks, CP Chief Marketing Officer, said, "We see growth opportunities across all our lines of business."
For Kansas City Southern CEO Pat Ottensmeyer, this transaction and new network would be "an unmatched, unparalleled North American footprint."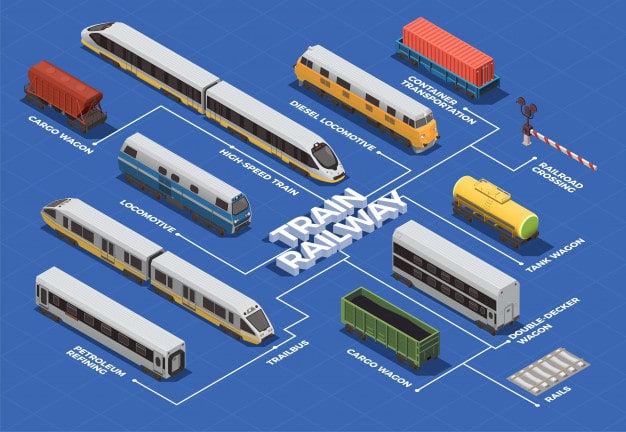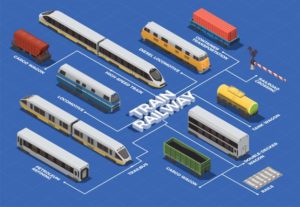 Matt Leonard
DocShipper Tip: Interested in our sourcing services ? You need personalized information ? Contact Docshipper, and our experts will get back to you within 24 hours.
A container ship blocks the Suez Canal
On Tuesday 23 March, at around 7:40 am, the container ship Ever Given ran aground across the Suez Canal, located in Egypt. 400 meters long and 59 meters wide, the ship weighs 224,000 tons.
On its way to Rotterdam in the Netherlands, the ship was blown off his course by 40-knot winds and a sandstorm, resulting in poor visibility and navigation.
Last year, the Suez Canal carried 19,000 ships, or more than 51 ships every day. Representing 30% of the world's container traffic, the seaway is now blocked in both directions following this incident. According to Evergreen Marine, the incident occurred when the ship was 6 nautical miles from the southern end of the estuary. According to Tanker Trackers, "Saudi, Russian, Omani and American tankers are waiting on both sides". The number of blocked vessels is increasing as time goes by, causing congestion of ships. Once traffic is possible again, it is expected to take several days to return to normal.
Eight tugs are working to free the ship and the process seems "technically very complicated", says a senior canal pilot from the Suez Canal Authority. It could potentially take several days.
The ship will likely have to be towed to the nearest parking lot, which is about 30 kilometers north, as the likelihood of it sailing again is low. From the Great Bitter Lake District, it will then be towed to the nearest port, where the cargo can be unloaded. The container ship will benefit from repairs. However, the vessel will have to be towed to a shipyard if the damage is too extensive.


Tesla cars can be bought in Bitcoin
It was in a tweet that Tesla CEO Elon Musk announced the news: Tesla cars can now be purchased in Bitcoin.
Passionate about the digital currency, the Tesla manager also Tweeted that the company would launch its own internal software to handle Bitcoin payments. He also added that "Bitcoin paid to Tesla will be held as Bitcoin, not converted to fiat currency."
Since the value of Bitcoin varies from day to day, the price of the car, in crypto-currency, would therefore also vary from day to day. So this makes the actual purchase a bit complicated. It also turns out that if a refund is necessary, as stated in the company's terms and conditions of purchase, the amount paid out will be exact to the purchase price of the car, in Bitcoin or dollars. However, if Bitcoin undergoes a significant change before a refund is issued, the customer could lose out, and thus lose money.
Elon Musk's company has invested heavily in crypto-currency in recent years, purchasing $1.5 billion worth of Bitcoin.

DocShipper Tip: You need help with purchasing, quality control, compliance, international transportation, customs clearance or distribution ? Contact DocShipper, and our experts will support you and help you.
FAQ | International trade March 2021 News [Procurement - Logistics - Compliance]
Will the blockage of the Suez Canal delay the delivery of goods?
Yes, the incident in the Suez Canal is causing delays in the delivery of commercial products, especially oil, and is causing major traffic jams. Importers have several options: they can take the ship via the Cape of Good Hope, bypassing Africa. This way will avoid paying the passage to the Suez Canal, which is 500 000 dollars, but will take 1 week more. All this depends on how long it will take to clear the Suez Canal. It will also cost an extra week of oil. Other options are also possible: using air or rail freight.
Will the blockage of the Suez Canal have an impact on commodity prices?
For the moment, the incident has no impact on prices. A price increase is not expected in the coming days either. However, if the situation does not change, and access via the Suez Canal is still impassable, it is likely that prices will be impacted. The consequences on prices will depend on the duration of the blockage.
Is CMA CGM revising their rates exclusively for the Atlantic and Australasia zones?
No, CMA CGM has also announced that it will change its rates as of April 1 for the Northern Europe, Mediterranean, and Asia zones. For example, the company will implement a high season surcharge of $500 per TEU in Northern Europe and the Mediterranean, and will increase its rates by $200 on 20' containers and $400 on 40' containers for cargoes bound for Asia such as the Far East to Pakistan, India or Sri Lanka.
What will the new Canadian Pacific Kansas City network compete with?
The new network, which will be created by the fusion of the Canadian Pacific and Kansas City Southern companies, will compete with trucking freight. The objective of the merger is to create a very large network, connecting 3 countries. The traffic is indeed very important between these countries, and a very important quantity should circulate soon from Mexico to Canada, passing by the United States, via rail freight.
DocShipper Tip: Did you like this article? You may also like the following:
DocShipper Tip: We help you with the entire procurement process, so don't hesitate to contact us if you have any questions!
DocShipper Sourcing | Procurement - Quality control - Logistics
Alibaba, Dhgate, made-in-china... Many know of websites to get supplies in Asia, but how many have come across a scam ?! It is very risky to pay an Asian supplier halfway around the world based only on promises! DocShipper offers you complete procurement services integrating logistics needs: purchasing, quality control, customization, licensing, transport...
Communication is important, which is why we strive to discuss in the most suitable way for you!