Whether you're looking for your first third-party logistics partner or making a switch from your current provider, finding the right company can be a challenge. The reputation and success of your business depend, in part, on your logistic partner's reliability, making them a crucial part of your brand's service and success.
After the COVID-19 pandemic dismantled supply chains, businesses began investigating logistics providers with contingency planning, technology and automation, and supply chain diversification to weather the disruptions. Avoid an error that can negatively impact your business by choosing the right third-party logistics partner, or 3PL.
Logistics Capabilities
Not all logistics providers are created equal. They may specialize in different industries, service areas, or competencies, making some a better choice for your business. If a particular provider excels in one area, it doesn't necessarily mean they're the right fit for your business's needs or that they can excel in the areas that matter most to you.
It's also important to consider providers that offer capabilities for both your short-term and long-term needs. Some capabilities aren't necessary for your business right now, but you may expect to benefit from them in the next year or two. Your logistics partner is a long-term relationship, so choosing the right fit – one you can grow into – will save you hassle in the future as your business needs change.
DocShipper info : In order to accompany you on the whole product cycle, we have our own 3PL department with a warehouse in Camporosso (Italy). Do you want to get our prices directly? Take a look at our dedicated page: DocShipper 3PL Services Or you can download our brochure directly: 3PL brochure.
Focus on Customer Service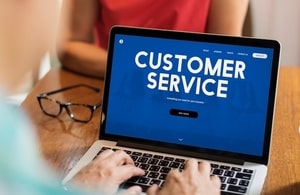 Customer service impacts your business in two ways: the service you provide to customers and the service you receive from your logistics provider as one of their customers.
Your logistics provider is handling certain aspects of your business on your behalf, so it's critical that they represent your business positively and fulfill the promise you offer to your customers. If your customer service is excellent overall, poor service from a logistics provider can negatively impact your business.
Also, you are a customer of your logistics provider. They have a responsibility to serve your needs. If you have a problem, you want a provider who is responsive, solves problems, and keeps the lines of communication fluid and open.
This is easier said than done, however. All companies claim to have excellent customer service, but those are merely words. You have to dive deeper to see if their actions fulfill this promise.
Ask for references from current or previous customers, preferably from companies in similar industries or who offer similar services to yours. Exceptional customer service is built into the processes and company culture, so if the provider is truly keeping the promise to customers, it will be reflected in positive references from its previous clientele.
Another way to determine if a provider with good customer service is that safety typically goes along with that. It's unlikely you'll come across a logistics provider with a track record of excellence in customer service who also has a poor record for safety, and vice versa. If the logistics provider has a solid reputation for safety, it's likely they also serve their customers well.
DocShipper Advice : DocShipper offers a very advanced tracking service, feel free to take a look at our article that explains our service in detail. With DocShipper, no more worries, your package is tracked hour by hour.
Technological Innovation and Advancement
Technology and innovation are making their way into the supply chain industry to manage the ongoing disruptions. When you're considering third-party logistics partners, consider the technology and innovation they offer to streamline your processes, simplify your workflow, and automate your repetitive and time-consuming tasks.
Your provider should have scalable technology that includes electronic data interchange (EDI) capabilities, a cloud-based warehouse management system, and other leading technologies to improve order processing and tracking, returns management, inventory management, and more.
When you choose a provider with a commitment to staying on the edge of advancement, you can rely on their technology investment and implementation to help your business succeed.
Adaptability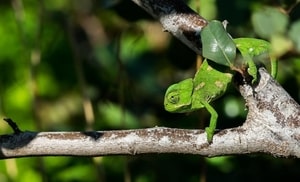 Businesses have different needs, and it's important to choose a third-party logistics provider who has the appropriate services and capabilities. While a provider may offer a full range of different services, they're not necessarily services you need right now, in the near future, or ever.
The right provider will understand that businesses have unique needs and requirements, and they'll be willing to create a tailored plan that's suited to your business model. Then, when you scale, you can rely on your provider to help you develop a new plan to accommodate your changing needs.
Safety Record
As mentioned, safety typically goes along with exceptional customer service. A strong safety record is important overall, but it's more valuable amid the constantly evolving landscape of safety regulations.
Be sure to choose a third-party logistics partner with a good track record for safety, as well as policies and a company culture around safety and responsibility. You should be able to review safety ratings and statistics from external sources.
Company Stability
Regardless of the size or complexity of your business, it's vital to choose a logistics provider with stability. A logistics provider with consistency helps to maintain your business's service and quality, so avoid providers who are undergoing constant change and upheaval.
Consider this: if one high-risk event occurs and your provider doesn't have the systems in place to weather it, the liability may shift to your business. While this is always a risk, you can have more confidence in a provider with a strong name and reputation that's lasted through years – or decades – of economic swings, market turbulence, and monumental shifts in the environment.
Brand Reputation
No business partnership is without its occasional conflict. No matter how well you evaluate your possible logistics providers, there will come a time when the business relationship will be tested.
The concern isn't whether a problem may come up (it will), but how the situation is handled. When the relationship is challenged, that's when the logistics provider's character and commitment will show.
Only time will tell, but you can get an idea of how the provider handles issues and conflict through their past customers.
Ask around. How do they treat their employees and business partners? Are they active in bringing positive change to the community?
What is the general sentiment of the reviews? What sense do you have of the company culture? How long have they been in business?
The answers to these questions won't dictate how your first conflict will unfold, but it can help you determine the provider's integrity and customer dedication.
Inventory Management
Well-managed inventory has a significant role in the success and future growth of your business. An innovative logistics provider will offer an integrated warehouse management system (WMS) that can display real-time inventory for your products, sync with your ecommerce store, and reorder inventory as needed.
Other technologies that may help include quality load tracking and inventory tracking software, which can impact your efficiency. You can receive instant alerts and notifications about pickup and delivery, ensuring that your entire process is clear and transparent.
DocShipper info : Nowadays, the 3PL service can save you a lot of time and money. Indeed, if you want more information about the inventory service and the supply chain in general, don't hesitate to read the dedicated article, very precise, it will teach you how the inventory service works at DocShipper. To go further, I suggest you contact directly our sourcing service which will guide you in your choices.
Product Fulfillment
With such a competitive market and supply chain disruptions, a third-party logistics provider that backs its fulfillment with reliability and results is paramount. A provider can help with many aspects of the fulfillment process, including product call-offs, warehouse handling and storage, and the delivery of semi-finished and finished products to a distribution warehouse.
Better yet, look for a third-party logistics provider that offers value-added services like localization, etching, testing and quality assurance, labeling and sorting, and bundling. Combined, these services can lower your distribution costs, reduce your inventory and cash-to-cash cycle time, and assert more control over your cut-off times with your customers.
DocShipper info : With storage available in Italy, complete stock management from A to Z, which can also take care of delivery, DocShipper guarantees a very complete service in this area. Finally, DocShipper offers a very complete service, if you want more information, don't hesitate to look at our article, which will explain in more detail how their 3PL service works.
If you need more information, our sourcing experts will be happy to answer you.
Location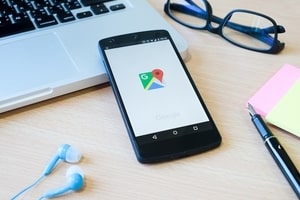 If your business operates in one region and you'd like to expand, a third-party logistics partner can be an incredible asset. Some logistics providers offer an expansive network of fulfillment centers to serve numerous locations.
When you have a vast network like this, you can tap into local fulfillment centers and warehouses to reduce the cost of shipping and lower the transit time for orders.
Choosing the Best 3PL Logistics Service Provider
Choosing the right third-party logistics partner is no small task. It's important to thoroughly research your options and consider what's on the offer, not just for your business needs now, but what you may need in the future.
FAQ | Articles title
Why Do I Need a Third-Party Logistics Provider?
Businesses partner with third-party logistics providers to focus on core competencies and deliver more efficiency. Partnering with a reputable third-party logistics provider provides a streamlined and efficient supply chain process and value-added services, such as shipping cost negotiation and load procurements. These services are beneficial for many businesses but offer an advantage when expanding into new or experimental markets.
What Can a Third-Party Logistics Provider Do for My Business?
Third-party logistics providers may handle specific aspects of the supply chain or end-to-end operations, allowing businesses to shift focus to core competencies. For large or scaling businesses, this relieves the burden of shipping and fulfillment. Depending on the individual provider and its services, this may include negotiating discounted shipping rates, maintaining inventory in proper conditions, sorting, managing, and accounting for inventory, and scheduling and executing the receiving of inventory to the warehouse. Some third-party logistics providers offer value-added services, such as picking, packing, and shipping products, kiting and assembling products, and customs brokerage. In addition, specialty services tailored to the industry may be available.
If I Use a Third-Party Logistics Provider, Will I Lose Control?
Relinquishing control of the inventory and processes is a concern for businesses when partnering with a third-party logistics provider. With warehousing and fulfillment, the inventory may not be accessible to businesses, but this minor loss of control is offset by benefits such as efficiency. Conversely, partnering with a third-party logistics provider offers more control over the daily processes within a business. Shipping and fulfillment can be time-consuming, especially while scaling or expanding into new markets. Mistakes, errors, and delays are possible. A third-party logistics provider relieves this burden by managing shipping and fulfillment, implementing technology to streamline and improve processes, and minimizing errors. Some logistics providers offer data to improve confidence and facilitate informed decision-making, such as reporting and analytics and remote management.
My Business Is Small. Do I Need a Third-Party Logistics Provider?
Third-party logistics providers are not limited to enterprise-level businesses. Though they are a practical necessity for major brands and large businesses, logistic providers offer advantages for small- and mid-sized businesses as well. Businesses looking to scale in the future or outsource processes currently will benefit from the assistance of a third-party logistics provider. Logistics providers often offer modular solutions with diverse services and add-ons that can maximize efficiency while reducing costs, potentially increasing a small- or mid-sized business's revenue and profit margin. They can also minimize waste by streamlining processes.
When Should I Consider a Third-Party Logistics Provider?
Several factors determine whether partnering with a third-party logistics provider is beneficial for a business. It's important to consider the advantages and disadvantages, potential revenue and savings, and potential costs. Partnering with a logistics partner should be a practical decision. The decision to partner with a third-party logistics provider is determined by many factors and is highly individual. Businesses may benefit from outsourcing if they're managing significant growth, facing a labor shortage, mitigating increasing manufacturing expenses, or lacking in the facilities or capacity to manage inventory. A third-party logistics provider addresses some of these challenges and offers external resources to support manageable growth and support more efficient and profitable processes. Third-party logistics partners are equipped to leverage advanced and sophisticated technology tools that may be too impractical of an investment for a small- or mid-sized business. Technologically sophisticated providers have the technology, processes, and systems in place to reap the benefits immediately, rather than spending considerable time on planning, research, purchase, implementation, and training. Partnering with a third-party logistics provider is a decision many businesses come to in an effort to address inefficiencies in business operations that are damaging to profits and reputation. When they connect with the right partner, businesses can leverage the reliable systems and processes of the third-party logistics provider, streamlining the flow of goods for customers.
Author Bio
David L. Buss
David is CEO of DB Schenker USA, a 150 year old leading global freight forwarder and 3PL provider. David Buss is responsible for all P&L aspects in the United States, which is made up of over 7,000 employees located throughout 39 forwarding locations and 55 logistics centers.
DocShipper info: Do you like our article today? For your business interest, you may like the following useful articles :
DocShipper Advise : We help you with the entire sourcing process so don't hesitate to contact us if you have any questions!
DocShipper Sourcing | Procurement - Quality control - Logistics
Alibaba, Dhgate, made-in-china... Many know of websites to get supplies in Asia, but how many have come across a scam ?! It is very risky to pay an Asian supplier halfway around the world based only on promises! DocShipper offers you complete procurement services integrating logistics needs: purchasing, quality control, customization, licensing, transport...
Communication is important, which is why we strive to discuss in the most suitable way for you!