You do not know what to import from Asia? This article is made for you...
Lately, we have received several emails asking us what kind of profitable product you can import from Asia. That is to say, products with demand and a good potential margin. As you can imagine, the answer is not that simple.
If you've been following our blog for a long time, you know that we always recommend that you devote yourself to something in which you are truly an expert. Otherwise, there will be sticks everywhere.
Even if you're still not an expert on the subject and don't know much about imports from Asia, don't worry, all is not yet lost. Let's start now ...
Step 1: What is a good product?
Whether you are an expert in a particular niche or not. The first thing to start thinking about is a product, not a set of products. You shouldn't be thinking about the niche itself, you should be looking for a profitable product directly.
If what interests you is to make a quick profit and test the market. You don't have to worry about your brand, your logos or anything like that. What we want to check is that this product is sold and that we are making (at least) small profits. If we manage to make profits on a small scale, imagine what we can achieve by selling on a large scale.
We are not saying that creating your own brand is not the right thing to do. Not at all, in fact, we always recommend creating your own brand to import products from Asia, but at this stage of your activity, product customization would be too much beyond your means in terms of time/costs.
After clarifying this point, let's see what we think is a good product to start a business quickly and give us short-term profits:
It must be small and easy to transport product
If you don't have a traditional sales network, i.e. with sales agents and representatives who sell in stores, the most common is to start selling your product on ebay, amazon or on your own site. Web. Our first advice is not to sell products larger than a shoebox. You can't imagine how complicated (and expensive) it can be to process large shipments (and returns).
It should not be too expensive or too cheap
Don't sell iPhone cases that sell for $ 5 because they just cost you $ 2. Do you know how much it costs to process an order? How much is your time worth? We imagine that you want to earn at least 20 $ or 30 $ an hour ... How many units should you sell to make your business profitable? You would have to sell at least 1,000 units for the business to be profitable. It is virtually impossible to sell 1,000 units of cell phone cases in a month (unless your product offers a unique advantage). It is preferable to look for products with a sale price between 20 $ and 200 $.
Your margin must be at least 50%
That is to say that if the product put in your shop costs 50 $ you should sell it for 100 $ ... We know what you think ... Very easy to say. But how will I find a product with these margins? Read on and you may find some ideas...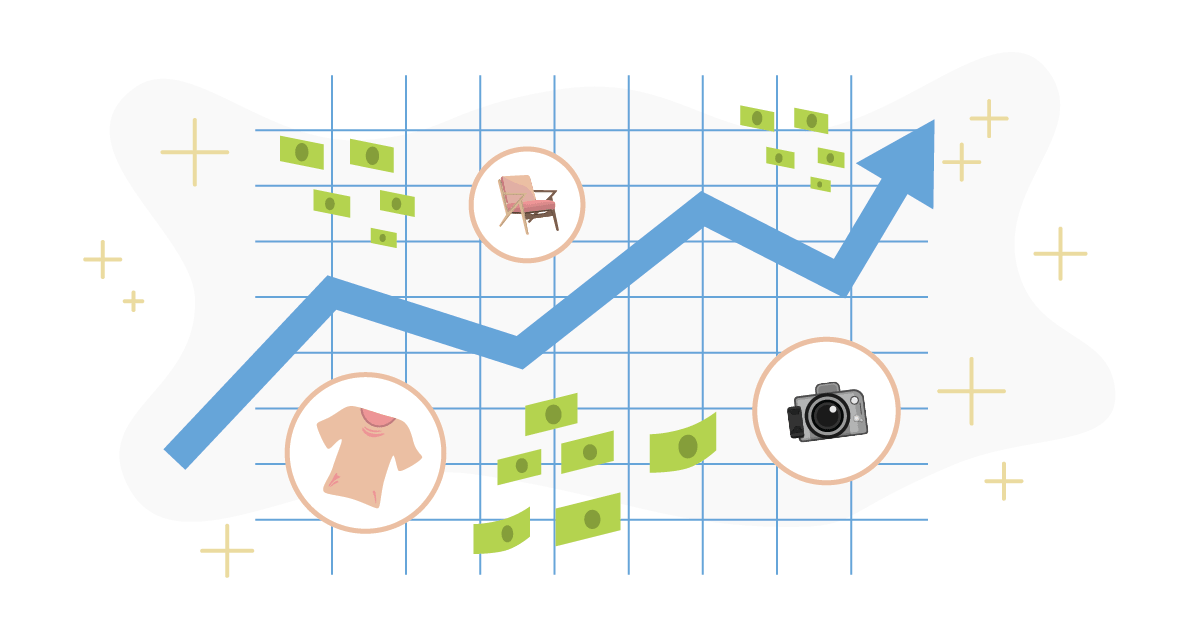 Step 2: How to find the right products?
We are perhaps at the most important stage. Because this is when we have to spend many hours in front of our computer researching products and analyzing data from different websites.
We assume that you did not expect us to tell you in this post something like: - You have to import "wallets" or "backpacks" -. No, it doesn't work like that. If you are looking for "wallets" or "backpacks", you will go crazy and stop at the first restrictions. You should search for a unique product from a specific niche. In fact, if you found the perfect product, it should be something like this: "running backpack with insulated compartments of water repellent Goretex fabric with insulating zippers and pastel colors" Why? Because potential customers are looking for a unique product, which will allow them to differentiate themselves from what they may have had in the past. Failing to be competitive in price (this is reserved for sellers with large purchasing capacity) Seek innovation! If you are not too "out of the ordinary product", you can take inspiration from brands, trendy products and try to fit into a niche in which you can be competitive (especially with products with the same function than a big brand, but "made in Asia" ...).
Places where you can start looking:
Instagram: Start following influencers in your country. Look at the objects they use. Read people's comments on their products. We have to analyze if people are talking about it and if there is a craze behind it.
Interests: Take a look around Pinterest and look for specific niche collections. Let's continue with the example before. Look for "backpacks" or "wallets" and see which of them are the most popular and which are the most "like". This way you can get an idea of what people like.
Kickstarter: Find the best selling items on Kickstarter. It is difficult (if not impossible) to find the same product as that which appears in the search for Kickstarter in Alibaba. If during the crowdfunding campaign you got a lot of sales, you should look for a product with similar characteristics because it is clearly a successful product.
Trends: You should look at the trends of recent years. What is fashionable? What does everyone do in their free time? Hunt pokémons or go running or paddling. Look for these same terms in all the websites we have seen before and analyze everything that appears on them. In the end, you will find inspiration. In this last section, we recommend google trends which gives a global overview of the trend of a product.
On Google trends, we can notice 3 types of interesting products:
Ephemeral products - The BUZZ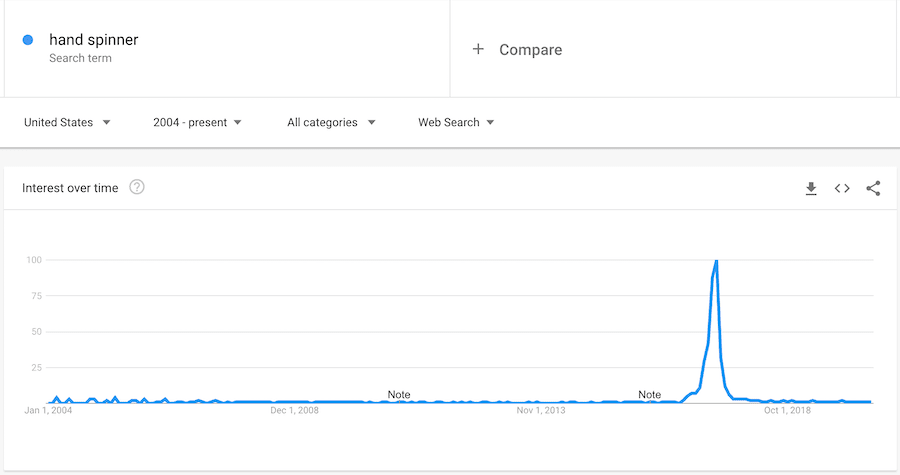 Timeless products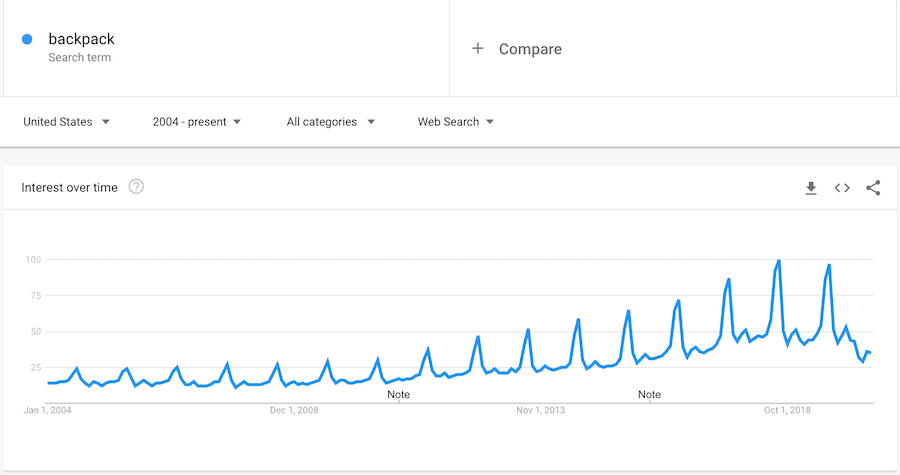 Seasonal product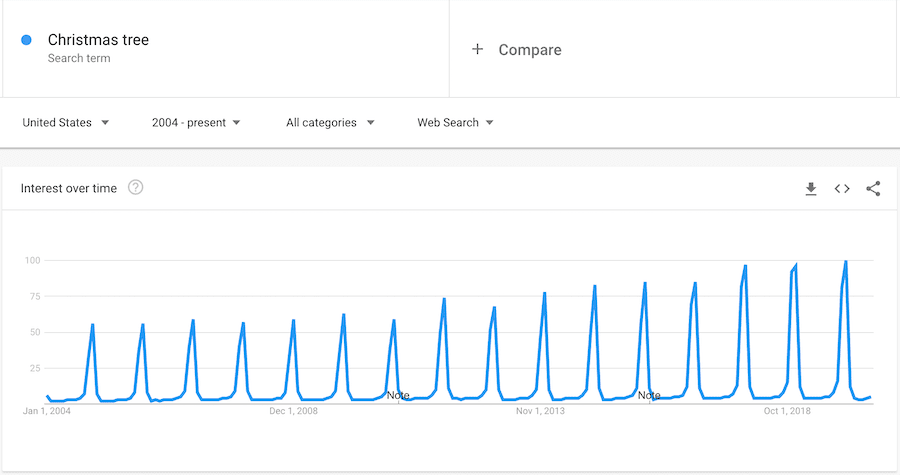 Docshipper Tip : Don't keep a single product in mind. You have to be attentive to all the details. Once you've found a product that works, stay in your swing, and try to sell complementary products. These products will be directly linked to the product you are selling, so you will try to sell several products per order, a way of optimizing profits.
Step 3: Locate your product in Asia
It was difficult, we know. But in the end, you have managed to have a list of 5 or 10 products that you consider to be trendy at the moment and you will benefit from the work that others have done for you.
The next thing to do is to look for this product on websites like Alibaba (to name a few). You will be able to find the products (often range elsewhere) that you want to sell.
It will not be easy to find the same or very similar product if we are talking about a new trend, so we have to do a general search with the features we want and get in touch with suppliers who have the most similar models. And this is where the serious things start ...
DocShipper Alert : Attention! We are not really talking about copying. This is to imitate or copy the trend. Never use the same product with the same brand. As you can imagine, it is not legal. However, copying a trend is completely legal. Inditex does this every day.
Use the filters that appear in Alibaba to remove all the unwanted products that you will find while doing your research. And above all, focus. Don't get distracted by a product that has nothing to do with what you're looking for. Your goal now is to locate this product and get the price per unit.
If they have to do it in principle, we are not interested. We have to find something that matches what we are looking for. Remember, we just want to do a small-scale test. If we have to make a custom sample, the costs will skyrocket. We do not recommend it.
After a few days of consultation with suppliers, you will have a list of 5 or 10 suppliers that may be of interest. For the moment, you are putting them all on "pending" because you must first go to step 4 to find out if the product you want to import will meet the sales requirements with a margin greater than 50%.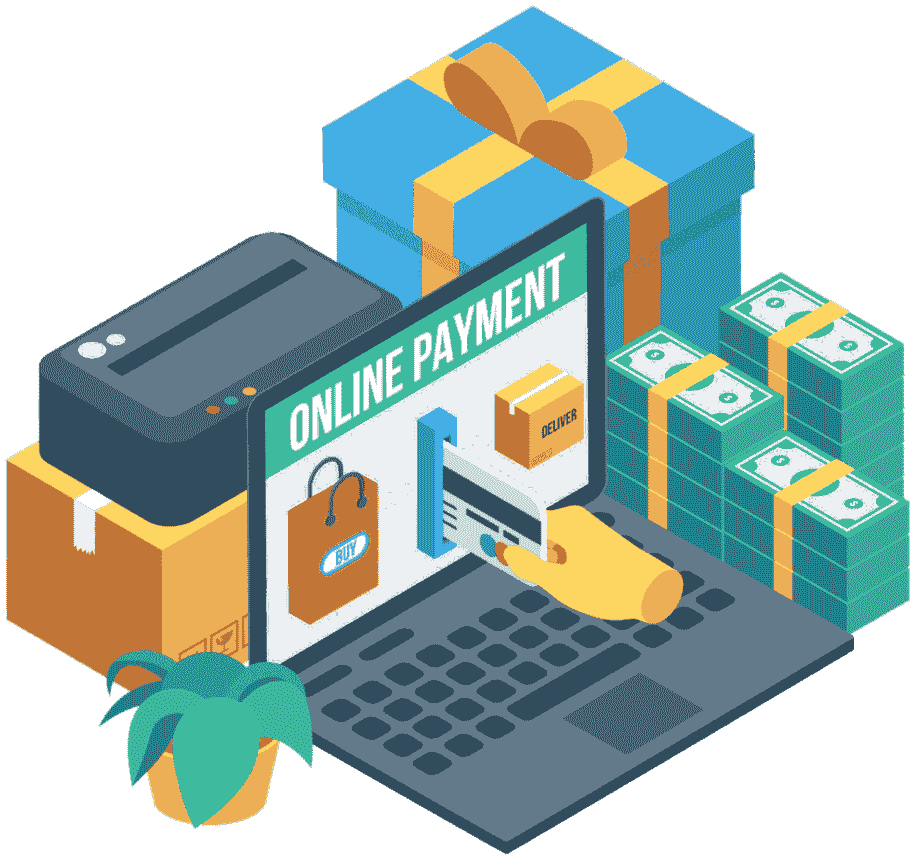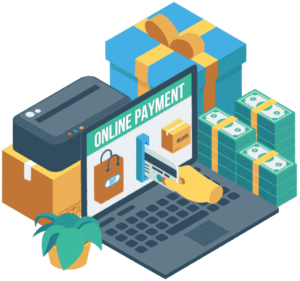 Step 4: Sale & Competitive Price Analysis
We can call this step the first step towards business. If you already know your purchase price and when it comes to finding products similar to yours, you only find branded products at exorbitant prices, you are going to have a moment of euphoria that you must control and analyze properly.
If a big smile appears on your face during your research, it is very likely that you have found the perfect product.
Where should you check prices to find out if you have a good buy/sell price?
Amazon: Without a doubt, where you will look first, it will be on Amazon. If you find absolutely nothing on your product, this can be a warning signal. Maybe nobody sells it because there is really no demand (it is usually normal) or maybe nobody sells it because it is so new that you will be the first to sell it sell (this usually doesn't happen). In any case, worry if what you are trying to sell does not appear in amazon. The normal thing is that there are already suppliers who sell a product similar to yours. Note the lowest selling price of all the suppliers that appear for the product that most closely resembles yours.
eBay: Do the same steps you did on Amazon and note the lowest price.
DocShipper Advice : Steps 3 and 4 can be performed in reverse order. It wouldn't change anything. After all, what we want to get is the profit margin we will have if we choose one or the other product.
Step 5: Analyze the data
In the last step, you only need to analyze the data you have obtained and see if it meets the requirements that you defined as a good product in step 1.
We usually recommend using an Excel sheet where you will put the purchase and sale price columns and you will automatically calculate the margin in the next column. The last column is where you write the pros and cons of each product. Thus, once the research is complete, you will have a clear vision of the products that you should throw directly into the trash (usually the majority) and of the finalists.
If at the end you left 2 articles as finalists you can choose the one that leaves you the most profit margin or the one in which you believe the most.
Good luck in your search!
FAQ | 💡How to find a good product to sell?
How can Docshipper help you?
Most vendors do not speak English, so if you go offline, remember to bring a translator for better bargaining. They also do not handle shipping. Docshipper can assist you with the language barrier because we have staff who are native Chinese/French/English speakers; we can assist you with the sourcing side because, based on our previous experiences, we know which supplier in the specified area will be the most suitable one for you; and we have a professional shipping department that can provide you with door-to-door delivery and solve all of your document problems.
Why should the product be small ?
Our first piece of advise is to avoid selling items larger than a shoebox. You can't fathom how difficult (and costly) it may be to manage huge deliveries (and returns).
How a unique product is more beneficial ?
Potential buyers are seeking for a one-of-a-kind product that will help them to distinguish themselves from what they have had in the past.
Where can I look for my products ?
You can start by looking on the big websites like Alibaba, Aliexpress, Amazon...You will be able to locate the items (typically from a different range) that you wish to sell.
DocShipper info: Do you like our article today? For your business interest, you may like the following useful articles :
DocShipper Advise : We help you with the entire sourcing process so don't hesitate to contact us if you have any questions!
DocShipper Sourcing | Procurement - Quality control - Logistics
Alibaba, Dhgate, made-in-china... Many know of websites to get supplies in Asia, but how many have come across a scam ?! It is very risky to pay an Asian supplier halfway around the world based only on promises! DocShipper offers you complete procurement services integrating logistics needs: purchasing, quality control, customization, licensing, transport...
Communication is important, which is why we strive to discuss in the most suitable way for you!