Even though the second wave of COVID-19 has come with bigger influence, and all the governments in different countries have launched stricter policies to the borders to control the loss, the economy would be the priority to take care of. The latest news from ChinaDaily, with the opening of China International Import Expo(CIIE), a lot of international entrepreneurs chose to fly to Shanghai and suffer the 14 days quarantine and jet lags. Roy van den Hurk, general manager of products at Milk New Zealand Dairy, tortured by the time difference and stuck in the hotel room,  still says: "I've always had this fundamental belief that any business always revolves around customers. And our focus is on the China market. That's where customers are." 
You may wonder what makes a trade fair so appealing that international investors would be willing to rush into China even if under an uncertain situation. Well, as we posted before, trade fairs are one of the most efficient ways to find your business allies who have alike minds, also your dearest customers.
So let's have a look at the annual trade fairs in Nov. and Dec., you may find sth you're interested in and give a shot.
What industries are and will be heated in a near future?
Usually, trade fairs will be divided into two categories in a simple way, the one with all the products in a certain industry, like China Food and Drinks Fair, it's particularly specialized in the food industry;another one would be a trade fair with a bigger vision and wider varieties like China International Import Expo(CIIE) we've mentioned in the introduction, covering clothing, motors & automobiles, food and agricultural products, high-tech equipment and so on.
As for those who already established their business, the international investors and business seekers would prefer the latter kind of trade fairs, target and exploit in their familiar fields. While for the individuals as fresh as just the flowers from the garden, go for the trade fairs with multiple selections to get more info first, the primary researches matter most.
As usual, we pay extra attention to our dearest beginners, who have the most potentials for the business world. So here would be some organized heated industries in the near future for your information and sincerely, we hope that info will show you some directions for your plannings.
Beauty products
If you've read our last blog about the live sales and the related outstanding performance, you would have an idea of how incredible that the purchasing power would be for the beauty products, and that's not even only from females, the consuming habits from males couldn't be overlooked for the vital market.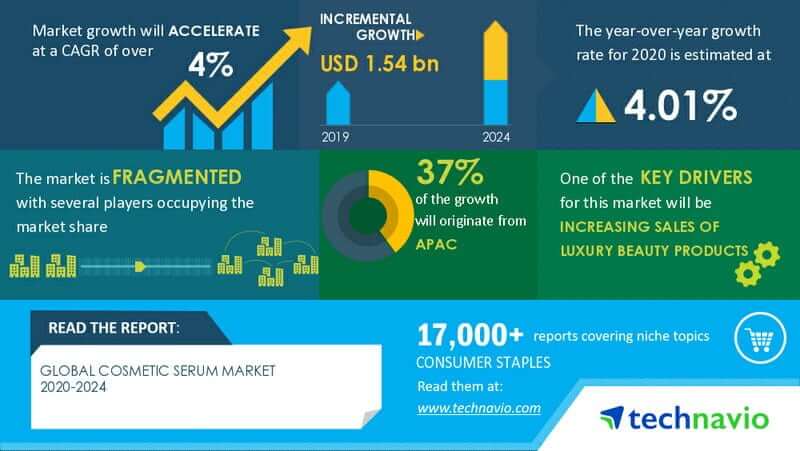 According to Technavio, under the impact of COVID-19, the sales performance of global cosmetic serum is still doing well. Compared to 2019, this year's incremental growth has risen by $1.54 bn. And that's solely about global cosmetics. As for the skincare products and perfume, that's a much more promising market, which is facing groups of all ages. Especially with the notions of eco-materials and environment friendly, the ingredients of the beauty products has been the main task for all the R&D departments.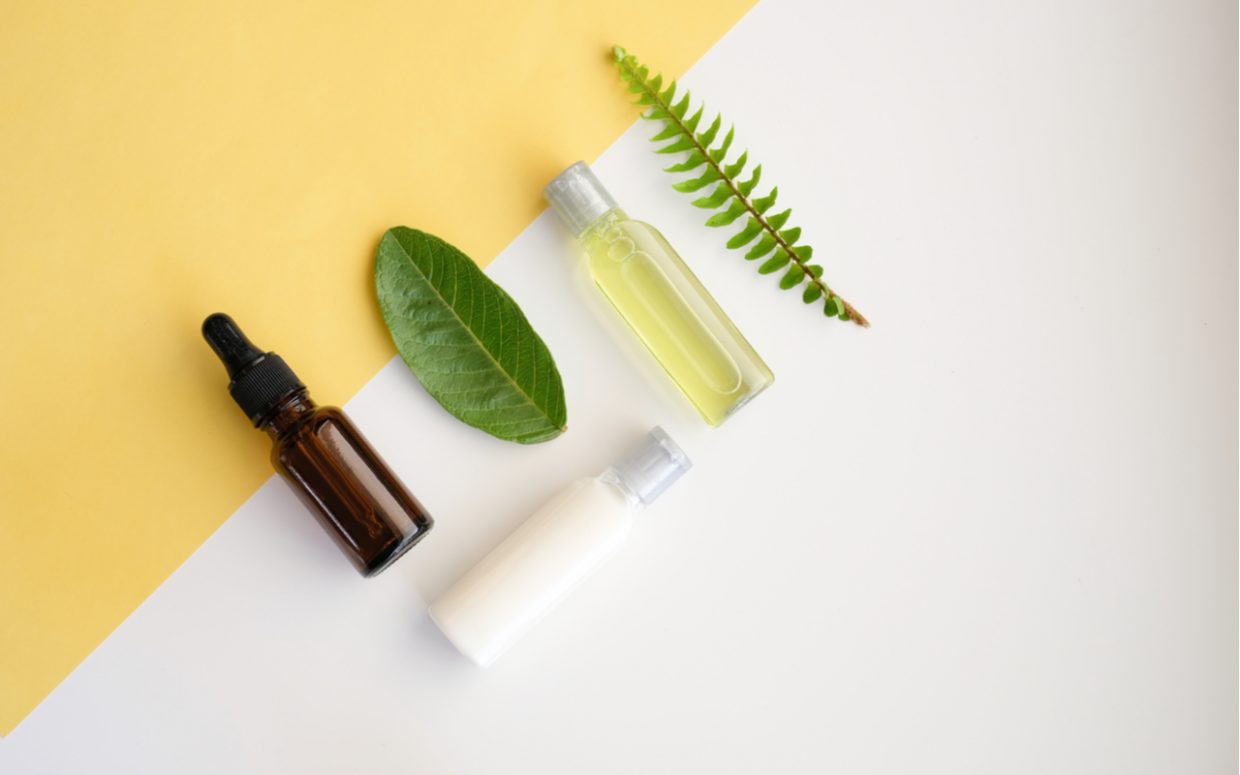 How to accumulate the latest and high-end research results of the beauty products? Well, go to a trade fair.
China Beauty Expo & Supply Word

China Beauty Expo (CBE) and Supply World (SW) are the greatest events of the beauty industry in China. All the stakeholders in beauty business will be attracted here annually: the suppliers, the cosmetics manufacturers, fashion & design agencies, up to high-end luxury brands and down to the newbies in business, they will all come to find an opportunity to connect with the trendy signs in the beauty world.

Register form to China Beauty Expo
Alcoholic drinks
European wines and alcoholic drinks are always heated in China, with a huge group of consumers in Chinese markets, you would never overlook the outstanding performance. Trying to sell your wine to China? Seeking for buyers? Then don't miss the trade fair of wines.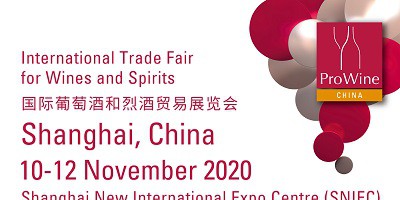 International trade fair for wines and spirits
In its 7th year, ProWine China has become firmly established in Shanghai. During 12-14 November 2019, ProWine China, the ever largest edition so far, saw many high-class business opportunities and rewarding interactions among producers, importers, distributors, key buyers and industry experts.
ProWine China 2019 welcomed 820 established wine producers and distributors from 37 countries with a 10% increase in exhibition space. What's significant was the impressive number of trade visitors, a total of 20,640 attending the three-day trade event, which is an increase of 9% compared with ProWine China 2018. More visitors came from provinces and cities like Beijing, Guangdong, Xinjiang, Hainan, Shandong, Liaoning and Fujian who were able to view and taste first-hand a wide variety of wine and spirits.
So you would have choices to be an exhibitor or a visitor for your market research.
Electronic devices

NEPCON China 2021 will be held in Shanghai World Expo Exhibition and Convention Center from April 21-23 As an international event for the electronic manufacturing industry, it will focus on the display of equipment & technology of surface mount technology (SMT), soldering and dispensing, smart factory and automation, test and measurement, and new electronic materials. The Expo will attract more than 500 exhibitors and brands, displaying innovative solutions to more than 30,000 professional buyers from EMS/OEM/ODM factories of consumer electronics and hot industries and fields such as 5G, communication, smart home, IoT, automotive electronics and semiconductor packaging.
Register as a visitor
DocShipper Tip: If you read our blogs, you may know that we'd like to emphasize a thousand times of market researches before you start any business. Don't hesitate to get to know more from those trade fairs.
What kind of trade fairs will be in autumns?
Other than Chinese markets, there would be a lot of opportunities in Europe locally, which would save you a lot of trouble to travel and the quarantine for public safety.
In November
Russia

The Russian International Metallurgical Exhibition is one of the most famous metallurgical exhibitions in the world, and currently it is the largest metallurgical exhibition in Russia, held annually. Since its inception, the exhibition for Russia, and every year the scale of the show is constantly expanding. Since its inception, the exhibition has played a major role in promoting the development of the local steel industry in Russia, as well as strengthening the exchange between Russia and the world steel industry. The exhibition is supported by the Ministry of Science and Technology of the Russian Federation, the Ministry of Economic Development and Trade of the Russian Federation, the All-Russian Exhibition Centre, the Russian Association of Metal and Steel Traders, the Union of International Fairs (UFI), the Russian Federation of Metal Exporters, the International Metal Federation, the Russian, CIS and Baltic States Exhibition Association, the Russian Federation Chamber of Commerce and Industry and others.
530 companies from 35 countries and regions of the world exhibited advanced equipment and technologies and a full range of products for the ferrous and non-ferrous metal industry. More than 30,000 end-users from the ferrous and non-ferrous metal products, construction, power and engineering, transport and logistics, mechanical engineering and other industries visited the exhibition. In addition to the exhibition, there are expert meetings, seminars and symposiums and other technical exchange activities.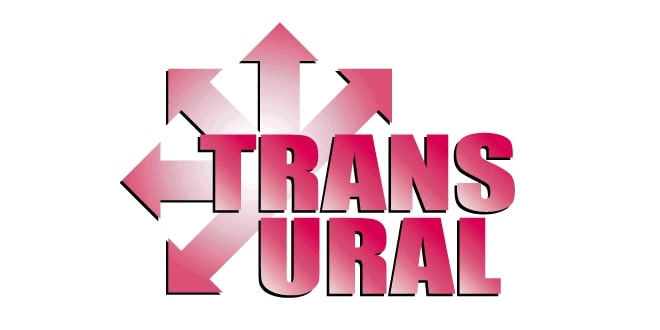 TransUral, the international transport and logistics exhibition in Ural, Russia, is the leading professional trade event in the Ural region for providers of transport and logistics services and those seeking to market their products to freight forwarding contract decision-makers and buyers.
The Sverdlovsk Region ranks third among the regions and territories of the Russian Federation in terms of retail sales volume and sixth in terms of industrial output. The increasing flow of goods from manufacturers to consumers and the transportation of goods through the Ekaterinburg route helps to create a large market for logistics providers.
TransUral is designed to meet the growing demand in the Urals for high-quality transport and logistics services, rolling stock and transport technology.
International exhibition for furniture, fittings and upholstery(Mebel)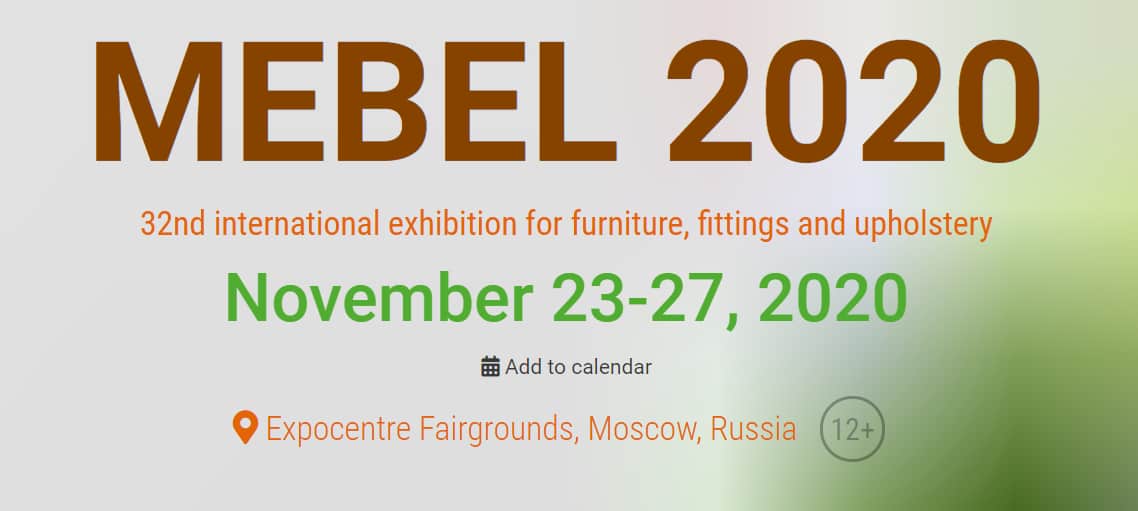 MEBEL has been successfully held for 28 years now, and as the largest and highest quality furniture exhibition in Russia, it attracts famous furniture manufacturers from all over the world every year, and the results of the exhibition have been recognized and praised.
This exhibition has grown even more rapidly since its certification by UFI (Global Association of Fairs and Exhibitions) in 1998. During the 2017 edition, a total of 735 exhibitors from 28 countries attended the event, with a net exhibition area of 72,434 square meters. More than 40,600 professional visitors from 65 countries of the world and the entire Russian region participated in the exhibition. The scale of the exhibition in 2017 increased four times compared to the first exhibition, and the results of the exhibition were recognized and praised by the world. Among them, 92.7% of the foreign exhibitors, who accounted for 60% of the total number of exhibitors, said that they would continue to participate in the 2018 edition.MEBEL witnessed the tremendous development of the domestic furniture industry in Russia and provided an excellent opportunity for face-to-face communication between furniture manufacturers, operators, designers and consumers from different countries.
Germany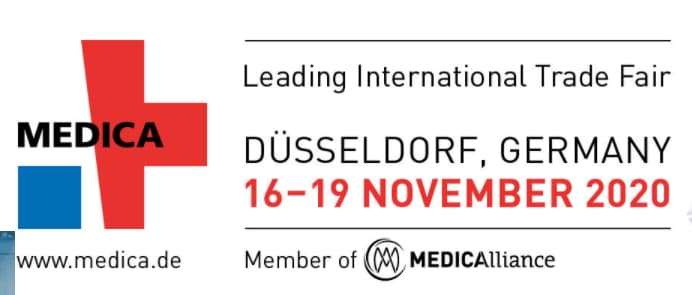 MEDICAL in Düsseldorf, Germany, is widely recognized as the world's largest hospital and medical equipment exhibition, with its irreplaceable scale and influence at the top of the world's medical trade shows. Every year, nearly 4,000 exhibitors from more than 60 countries and regions are present.
In the four days of the exhibition, a total of more than 200,000 professional visitors from nearly 100 countries came to Düsseldorf to visit the exhibition, of which 78% of the visitors from abroad. The exhibition is comprehensive, high innovation, clear structure, it is not only a rich platform for industry information, but also the general exhibitors and visitors the best platform for exchange of experience, the exhibition by the German Messe Düsseldorf Gmbh organized by the world's largest and most authoritative hospital and medical equipment, supplies professional exhibition, every year from more than 60 countries and regions of about 8,000 exhibitors and visitors to Düsseldorf. Enterprises in 18 exhibition halls at the same time, the exhibition area of 250,000 square meters, the audience of about 200,000 people, mainly for hospital purchasers, hospital management, traders, manufacturers, agents, distributors, and R & D personnel, etc., is a medical and medical products trade is recognized as an international event not to be missed, it with its irreplaceable scale and influence ranked first in the world medical industry exhibition.
Düsseldorf Medical Exhibition (MEDICA) was first opened in November 1949, when the time to academic sessions, mainly, after years of reform, the gradual formation of the exhibition as the theme of the meeting, in recent years, because of the market-oriented, but also in 2002, became the world's largest medical trip, the largest number of participants, the most popular exhibition of professional industry exhibition.
There were 4,641 exhibitors from 66 countries and regions, 51% of which came from countries other than Germany, with a total exhibition area of 108,000 square meters and 132,000 visitors. Over the course of four days, 4,200 medical companies from 76 countries around the world will present their latest medical products and related technologies.
Register as a visitor for the visual event

The Munich International Electronica Exhibition (electronica) was founded in 1964 and is held every two years, and has become the top event for the global electronics industry. It is held every two years and has become the world's leading trade fair for the electronics industry. The elite of the electronics industry from all over the world meet in Munich to discuss the development of the global electronics industry over the past two years and the future of the electronics market. In addition to a dazzling array of new product and technology launches, the large number of professional visitors will not only be looking for new customers, but will also be looking for cooperation agreements.
Last year, 2,595 enterprises from 50 countries and regions participated in the exhibition, 58% of which came from overseas, and received 72,185 professional visitors. The number of visitors from Central and Eastern European countries, Taiwan, Brazil, South Africa and Russia exceeded that of previous years. Exhibitors and visitors alike were satisfied with the results of electronica. According to the survey, the full range of products and services on display, the show's leadership in the electronics industry, the presence of industry heavyweights and the international nature of the exhibitors were the most appealing factors for electronica. Over 300 Chinese companies exhibited at electronica 2014 in mainland China, one of the world's hotspots for investment in the electronics industry, and the post-show survey showed that 91% of exhibitors said their participation was very positive and that they would continue to exhibit at electronica.
Turkey

Beauty Eurasia is an important international professional exhibition for the global beauty industry. The three-day exhibition has become a regular and customary gathering place for industry players from all over the world, where a large number of professional buyers from different sales channels, such as mass-market, beauty and hair salons, factories, SPA groups, outsourced private label groups, department stores, etc., connect and communicate with big brands, quality manufacturers and export companies from all over the world to showcase the latest beauty industry trends. The exhibition is a great opportunity to showcase the latest trends, introduce new mainstream products, increase the market share of your products, meet new business partners, promote your products, give new inspiration to visitors and search for new sources of goods.
Beauty Eurasia is the largest business-oriented international beauty trading platform between Turkey, South-West Europe, East Europe, Middle East, Gulf States, Central Asia, Caucasus, North Africa and Central Africa. The exhibition is held at the IFM International Exhibition Center, the largest in Istanbul, in a location close to Istanbul International Airport, accessible by metro, tram, bus, taxi, etc. The convenient location makes it more convenient for international visitors and buyers from all over Turkey to visit the show. 2015 exhibition area has been expanded by 21%, and 90% of the exhibition space has already been booked for the launch of Pu Yi, which shows the popularity of the show. With the bright economic results of Turkey's emerging markets and Istanbul's thriving trade hub, Beauty Eurasia 2015 is expected to climb even higher with the addition of many favorable factors.
In 2014, the organizer team attended more than 120 beauty-related exhibitions around the world to conduct intensive promotional activities, and the global exhibitors and buyers enthusiastically supported the fruitful results of the exhibition. 2014 post-show statistics: the exhibition area of about 20,000 square meters, 320 companies from 44 countries around the world participated in the exhibition, 45% of Turkish local enterprises, 55% of international exhibitors. Country Pavilions in Italy, France, Poland, Spain, Bulgaria, Morocco, Korea, Malaysia, Thailand, China and Taiwan. Receive 10,090 professional visitors from 104 countries and regions, visiting the top 15 list of nationalities:Turkey, Iran, Bulgaria, Greece, Algeria, Iraq, Germany, Saudi Arabia, Jordan, Egypt, Tunisia, Syria, Lebanon, Macedonia, Italy and the United Grand Duchy.
Beauty Eurasia is one of the exhibitions selected by the Turkish government for trade promotion and held under the Global Buyer Reception Programme, with a budget of more than 200 serious importers and buyers from 21 neighboring countries in 2015 to enhance business cooperation and create new business opportunities. Turkey's advantages: Turkey's GNP reaches one million trillion dollars, ranking among the world's top 15 economies, stable political environment, global investment town, growing political and economic power, signing more than 15 free economic agreements. 3 billion dollars and the neighboring region of 10 billion dollars in the beauty market. A population of 78 million, mostly young, with a huge local market and a market of 500 million people in the bordering continents of Europe and Asia. Turkey is an important hub of global commercial activity across Europe and Asia and is the gateway to the Middle East, Central Asia, the Caucasus countries, the Association of Independent States of Eastern Europe and North Africa.
In December

Fi Europe, organized by the UBM Group of Companies, is the top international event for the food and health ingredients industry. In just 3 days, you will find more business opportunities than you can imagine, new partners, new business contacts and the best opportunity to sell your products worldwide.
Since 1986, FiE has been the mecca for the global food ingredients industry. In the past 26 years, the total number of visitors has exceeded 500,000.
More professional food ingredient shows: IFT, FIE, Plant Extracts USA, Western Health Ingredients, Russian Ingredients, Brazilian Ingredients, Indonesian Ingredients, etc.

The Hi Europe series of health food and ingredients exhibitions belongs to the flagship exhibition of the health, natural and nutritional supplements industry!
Hi Europe is the world's leading event for the natural health food industry. Every year, experts from the health and nutritional food industry gather at this event to present cutting-edge research findings and share industry trends. The exhibition will attract professional buyers from all countries and regions around the world to visit and purchase products. Fi Europe, the European food ingredients exhibition, is held in parallel to the event.
How can you bypass trade fairs online?
Besides the trade fairs info we can regularly offer, still, there're ways to reach other channels for exploring your business chances. For the original purposes, trade fairs are providing the platforms to gather the practitioners in the same industries altogether and create chances to unite and build partnerships.
While to accomplish this purpose, you could simply search on Alibaba groups for the products you're interested in first. First-hand market researches will increase your confidence in anything you want to start with. After all, the whole business is all about a stable mindset and cautious plannings. 
For other Asian, mostly Chinses online shopping websites, we had very detailed introduction in other blogs, have you ever heard of 1688.com? It is a sister website of Alibaba.com. It's one of China's leading online business-to-business (B2B) marketplaces, with 120 million users and 10 million companies listing their products on the site. ... Alibaba has established a tool that allows companies to load their products themselves.
You may find out more in our other articles:
AliExpress | Use the Chinese panacea to sell your products online
How to buy & import products from 1688? [Most detailed sourcing secret]
How will Docshipper help you outstand in trade fairs?
As you see, we update the trade fair info for your information and make sure you have directions to do market research for your business.  While doing a business, especially an international one, there're plenty of things on your plate.
What if you couldn't travel to the trade fairs? How will you source for your local business? Docshipper sourcing will always at your service. If you read our last article How a sourcing strategy can rocket your margin?, you may know how important and constructive a proper sourcing strategy could be for your final margin. Hiring an agency is not a bad choice, the crucial edge you would have is to collect all the updated industry info you want to know through one specialist. But if you will spend time on accumulating knowledge one by one, you couldn't seize the opportunities when they come since you're searching not planning. As we all know, time equals the value of money, but you can't buy more time with money. A wise investment in a professional agency's great service, you must save time and energy.
Talking about time-consuming things in international business, logistics and customs clearance can't be overlooked. Some of the trade fairs like TransUral in Russia will show you more solutions to improve the efficiency of your supply chain, which is a crucial part of logistics, but you always need to consider more variants which would possibly affect your shipping. How to declare your goods'value to the customs? How much is the VAT? What kind of documents and certificates you would need for your goods? If you think them through, it's not easy to handle if you don't have someone who's specialized in it. There comes Docshipper.
Multi-cultural background, professional in shipping and sourcing, the legal affairs for customs clearance are all equipped to those specialists in Docshipper. Find us and we'll prove that if it's the right thing to do.
Even when you want to be an exhibitor to trade fairs, we're even capable of offering the 3PL service for warehousing your goods temporarily for your exhibitions. Our warehouses are located in the north of Italy, where is near to anywhere in Europe, and that would greatly help your transportation.
DocShipper Tip: Find out what you're really lacking for your business now, then you would target the weakest point and find a solution. Rember, it's never late to start or change.
Info DocShipper: Do you like our article today? For your business interest, you may like the following useful articles:
FAQ | Fake products
🥂Will you say trade fairs are necessary for the modern business world?
Absolutely. It's not only for VIP guests to have a meeting and talk about the biggest business secrets only they can understand. It's an equal platform, even if when you look on Alibaba website, the supplier would choose to show how many fairs they've been to for adding the sense of professional.
🛫Will the travel to trade fair be worth it?
It depends on what you're seeking for. If you intend to see how dynamic the other market it is like out there, it would definitely worth it.
👌How do I choose the most suitable trade fair for my business?
You could start with the scale and the attendants, it's easy to search on the trade fair's official websites, get a brochure and it'd be better to see more reviews from the previous accomplishments if the trade fair is annual.
💥If the fairs are small and new but I'm interested in, shall I go?
First of all, check the legality by the sponsors and tell if it's private or public, don't pay too reckless for the tickets. Call and contact the person in charge to be sure and then of course you go and follow your interests.
DocShipper info: Do you like our article today? For your business interest, you may like the following useful articles :
DocShipper Advise : We help you with the entire sourcing process so don't hesitate to contact us if you have any questions!
DocShipper Sourcing | Procurement - Quality control - Logistics
Alibaba, Dhgate, made-in-china... Many know of websites to get supplies in Asia, but how many have come across a scam ?! It is very risky to pay an Asian supplier halfway around the world based only on promises! DocShipper offers you complete procurement services integrating logistics needs: purchasing, quality control, customization, licensing, transport...
Communication is important, which is why we strive to discuss in the most suitable way for you!