Cold email calling is the most effective way of making your lead-generation campaigns more efficient. It is an integral part of the sales process under which a company's service provider introduces themselves. 
But cold emails have received a relatively poor response compared to other outreach methods. So how can we make this method compelling?
Cold emails require less effort from the salesperson's end. But they are not as effective as other modes of communication due to a lack of quality content. 
The subject line and the opening line of the email impose the whole impression of why a person should consider responding to the email. 
It can be challenging to master the art of cold email marketing, but not impossible. In this article, we will share cold email templates to land new suppliers for e-commerce. We will also discuss a winning formula for writing a perfect email for your business.
Cold Email Templates for Getting New Suppliers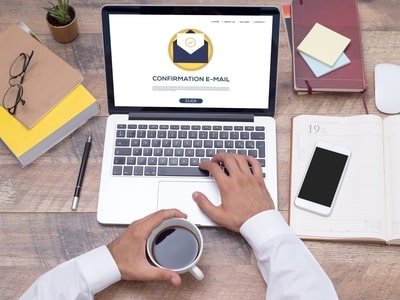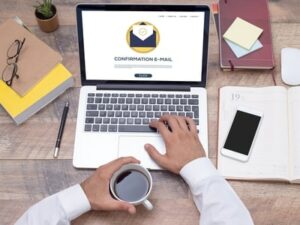 Down below, we have mentioned some effective email templates that will help you to gain more suppliers in a short time. These templates apply to any business niche, despite its extent.
Call for tenders email template 
We will start off with one of the most basic types of cold emailing. You're supposed to introduce yourself and your company at the initial stage. The email's opener should start with your (sender's) introduction and your company's introduction. The template is featured below.
---
Dear Sir or Madam ( specify )
(introduce yourself), new manufacturer of...(specify), specialist of...(specify), we are looking for suppliers.
We would like to obtain information on your products (services).
Please specify your sales and delivery conditions.
We thank you for submitting your proposal within a maximum period of...(number of days to be specified)
Yours sincerely, Madam, or Sir, (to be specified)
---
You can also add a touch to engage their interest in your company's products or services. But remember that an introduction email is the starting point of a business discussion. You don't have to overwhelm the recipient with excessive information initially.
Request for quote email template
---
Subject: Price request
Dear Sir/Madam,
I am writing to you as purchasing manager for the company [Indicate the name of the company].
Our company specializes in [Specify the company's purpose, its creation date and its catchment area].Following a visit to your website, the purchasing department would like to obtain additional information about [Indicate the precise reference of the products and/or services].
Can you please provide us with the prices, availability dates, payment terms and delivery times for the above reference(s).Our company, leader in its field of activity for X years, maintains privileged relationships with more than 50 suppliers in a climate of mutual trust.
Please do not hesitate to contact me if you require any further information regarding this price request.
In the meantime, please accept, Madam, Sir, our best regards.
Request for information and samples email template
---
Hello,
I am Jason from the company Jason&Co.
I am interested in your product for my online store. Can you give me the following information:
The minimum order quantity
The lowest cost you can charge on this product according to the order volume
Your accepted payment methods
I would also like to order a sample of this product.
Best regards,
Jason
DocShipper Advice: If you don't have time to find and contact a new supplier, don't hesitate to rely on DocShipper. We are sourcing experts, able to contact and negotiate with suppliers to find the bests products at the bests prices. Contact us for more information and a quote.
Tips on Writing an Effective Cold Email
The stuff that we mentioned in the above post is great if you want to write a cold email according to a particular template (i.e., from one of those given above). However, if you're looking to write one that is a little different, here are some tips that you can follow:
Hook with the Introduction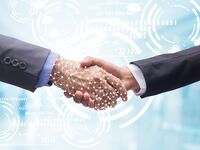 In a cold email, your introduction is the part that decides whether the recipient will carry on reading the whole thing or will leave it after a couple of seconds. You have to create a hook – an interesting fact, figure, or question that draws the reader and induces them to read on.
A lot of people can have trouble making their sentences engaging and intriguing. Others, who have a knack for stuff like copywriting, can do it relatively easily. One useful technique that the former category of people can follow for this purpose is to paraphrase their introduction after they're done writing it.
When the introduction has already been written, it's easier to affect changes to it in order to make it engaging. For paraphrasing, you can do it manually yourself, or you can take the help of an online paraphraser.
Both methods can be helpful in their own regard. The benefit of using a paraphraser is that it provides the results in a matter of seconds, and you can use it multiple times to get the results of your choice.
In manual paraphrasing (i.e., the one you do yourself), you're also limited by your vocabulary and your own writing skills.
Keep it Short and Concise
When a person opens an email, they don't expect to read a whole essay. Your email should be concise and to the point. It should be so short as to allow the reader to easily go through it without putting too much time or attention into it.
If your email is too long, the reader will not even bother to start reading it. The large mass of text will put them off at the start, and they will just abandon it.
Add Some Color to Your Emails
A blank, monochromatic wall of text can look boring, and it can repel the reader instead of drawing and securing their attention. When you want to write an email, even if it happens to be a purely introductive one, you should add some color to it.
This can be in the form of some small clipart or graphics in the body of the email, or it can be in the form of some snazzy font effects. The exact stuff that you should do depends on who you're writing to, what services/products your brand provides, and so on.
Cold Email VS Cold Call
The level of control with cold emailing is not the same as cold calling with a direct phone call. But still, cold email calling has some significant advantages over cold calling.
The sales rep can quickly communicate with their entire email list with cold email.

Companies that don't have the resources to make many phone calls can adopt the cold email calling method.

An email copy feels descriptive and thoughtful compared to a cold call.
DocShipper Alert: Our experts are multilingual, which is making relationships with suppliers easier and allows ensuring the manufacturer is reliable. Contact us to get a free quote!
Conclusion
Cold emailing is still more effective when reaching a business more formally. The goal is to give compelling content to the prospects, so they can reach out to your business to attain your services. But conviction is not all. You also have to land in the primary inbox and avoid spam.
This article featured the most usable templates for cold emailing. We also mentioned the essential factors of a cold email so you can generate your personalized template. We hope this article guided you well with informational material to work with supplier you're looking for.
FAQ |  Cold Email Templates To Land New Suppliers
What do I have to avoid when writing a cold email?
Don't put long sentences
Don't write too long email
Talk only about you
Don't talk about the supplier
What is important to check before sending an email?
You have to check 4 things :
Your recipient address is right
Your object is written
Your files are uploaded
You compressed large files
Why the subject line is so crucial?
The subject line is the first thing your recipient will see when he will receive it, it has to be clear, because this is what will make your mail be read or not.
How to build a professional relationship with a supplier?
The best solution could be to meet him face to face and talk with him. You should also keep a regular contact and don't forget to update him when your company knows a change. You should also ask them about their business and their plans for their future.
DocShipper info: Do you like our article today? For your business interest, you may like the following useful articles :
DocShipper Advise : We help you with the entire sourcing process so don't hesitate to contact us if you have any questions!
DocShipper Sourcing | Procurement - Quality control - Logistics
Alibaba, Dhgate, made-in-china... Many know of websites to get supplies in Asia, but how many have come across a scam ?! It is very risky to pay an Asian supplier halfway around the world based only on promises! DocShipper offers you complete procurement services integrating logistics needs: purchasing, quality control, customization, licensing, transport...
Communication is important, which is why we strive to discuss in the most suitable way for you!