Importing textiles, fabrics or clothing manufactured abroad can be beneficial to reduce your costs. It is a sourcing strategy used by the largest and even the smallest retailers. Although there are several countries that are becoming increasingly attractive to clothing importers such as Bangladesh and Vietnam, China remains the largest exoporter of clothing in the world ($189.353 billion in the first 7 months of 2022). In the following article, we will thoroughly analyze all the factors you need to consider in the select clothing manufacturers in China, including tech pack design, selection of fabrics, the preparation of samples, and many more aspects.
DocShipper Alert : DocShipper is a sourcing company based in Hong Kong that helps businesses and individuals find suppliers in Asia. We help them by finding a reliable supplier/manufacturer, by taking care of all communications, negotiations, quality control of goods and their compliance with standards. Tell us about your needs by filling out this easy form. If you have any questions call us now.
Why is it better to source from clothing wholesalers rather than manufacturers?

Textile and clothing manufacturers never get products stocked in-house, which is why they offer manufacturing as a service to their clients on demand.
There is an exception for goods destined for the internal market. Several of these Chinese textile manufacturers have been producing for the domestic market.
However, for foreign importers in particular, the main issue is that domestic merchandise are not compliant with either American or European textile labeling regulations. Buying clothes in bulk and importing them may not even be an option for the majority of US businesses for example.
So, you may be curious about why are importers are so interested in wholesalers? Well, the answer is the fact that the manufacturers have a requirement regarding the Minimum Order Quantities (MOQ), while wholesalers do not have any.
How to find a reliable clothing supplier in China?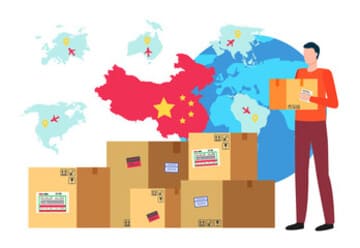 All manufacturers of clothes in China as well as textiles differ in their quality. It may be a bad idea to choose any factory from the internet without verifying if the supplier is capable to meet all your expectations and quality requirements, otherwise, it could lead to serious problems. In the following, we will introduce you to the three key drivers for choosing a Chinese clothing supplier.
Product range and quality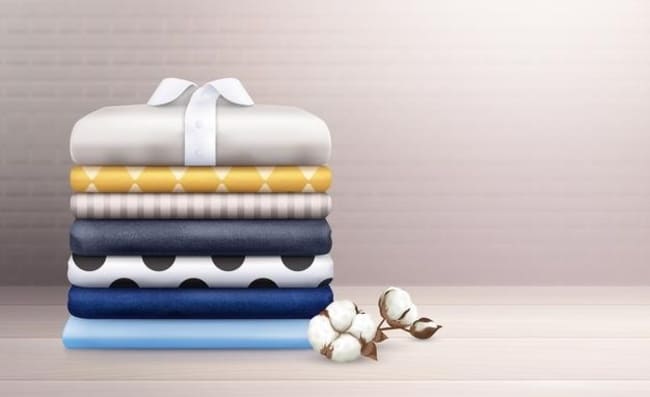 Every producer has certain types of products, or materials, in which he is specialized. When planning on importing clothes from overseas you should look specifically for suppliers who make GOTS certified organic cotton t-shirts.
The same is also applicable when it comes to the technical aspects such as printing.  If for example, you are willing to bring in imported DTG-printed t-shirts, then it is extremely important to only choose the supplier who offers the DTG (Diagnostic technique global) printing in the first place.
Required Minimum Order Quantity (MOQ)
When importing clothing from China, the manufacturer always set a minimum order quantity (MOQ) of about 500 to 1000 pieces per product. So, if the MOQ of a supplier is fixed at 500 pieces, you have to purchase at least 500 pieces, or they will not accept the order.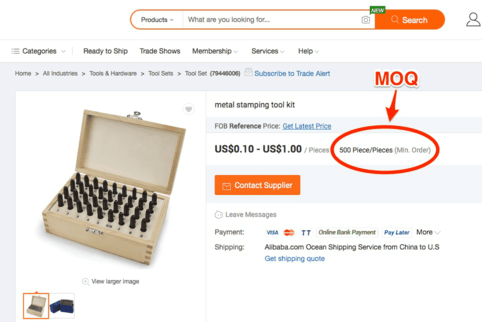 The following are the 4 main types of MOQs to follow in the textile industry:
MOQ per

order

: around 500 - 1000 pieces
MOQ per

fabric

: around 250 - 500 pieces
MOQ by

color

: around 250 - 500 pieces
MOQ by

size

: around 100 - 250 pieces
Also note, this MOQ Often reflects a minimum quantity of material to be purchased by the supplier to their subcontractors, This allows you to minimize the total MOQ through the use of the same factories or the same colors for several products. Additionally, colorful fabrics which are Custom Colored (i.e., based on a specific PANTONE) have a tendency towards a higher MOQ, in comparison to the Standard colors of the supplier's fabrics.
Are the clothes compliant with the regulations of your country?
Clothing textiles are controlled in the vast majority of countries, particularly Europe, the U.S., and Australia. The majority of current safety rules, like Europe's Reach regulation and California's Proposition 65, impose restrictions on chemical substances, metals, and pollutants.
EXEMPLES
Plomb
Mercure
Cadmium
Colorants AZO 
Formaldéhyde
Phtalates
A lot of Chinese manufacturers, particularly in the case of the small producers, have no awareness of the factors that are included in their factories, which is a deep problem that extends to the manufacturer himself/herself, but also to the consumer. Subcontractors supply textile products and also other materials to all apparel producers. In order to assure that the non-conforming items will not fail, it is necessary to test the materials by the producer. This is considered to be expensive and tedious by the majority of the Small factories. For those who are interested in the importation into Europe, the USA, Canada, or Australia, the selection of a producer that provides accredited 3rd part testing and reporting, including SGS and/or Intertek,  is a must for all importers.
REPORTS ON CLOTHING TESTS
You can perform the verification of conformity with the following criteria: 
Report on REACH testing (SVHC)

OEKO-TEX

Standard 100 is a set of guidelines developed by the OEKO-

Proposition

65 is a state

law in California.

Heavy metal testing report

MSDS for

AZO dye

test report

Substance classification
Quality of textile
During 2019, DocShipper were given the task of developing and managing a new polos' collection for a French brand. The brand has previously chosen a new supplier in Fujian's southern province to build their new designs. It was a fantastic manufacturer. It had the necessary infrastructure, a lot of experience, a lot of money, cutting-edge machinery, and a stringent quality control system.
The samples were delivered to the customer, and testing began. Within a few weeks of use and washing, it became clear that the materials' quality falls way short of the customer's expectations. He intended to match the high-quality standards of brands such as GANT and Ralph Lauren.
We complained to the supplier because many customers were clearly unhappy with the situation. Afterward, when, he made a new batch of samples. Yet, the end outcome was the same. This is how we realized that because this has been most likely a dependable supplier, it was unable to match our buyer's quality requirements and needs.
It came out that this company specialized in providing lower textile products for cheap markets, and that it was excellent at it.
Before you proceed, keep in mind your fabric specifications are already in line. Never assume that an apparel manufacturer specialized in producing goods that meet your preferences.
Directly Buying Textiles from Material Suppliers 
In recent years, one of the strategies we've used more frequently is to hunt for two types of suppliers:
Clothing manufacturer
Fabric supplier
Demanding fabric quality requirements from a supplier can make the procurement process more complex. Receiving fabric samples of appropriate quality can take weeks or even months of email exchanges.
If you have specific fabric needs, it is best to find a textile supplier and purchase samples directly from them. The garment manufacturer will then use the factories in time for production by the supplier.
DocShipper Alert : To avoid unpleasant surprises, always do your research before meeting with your supplier/manufacturer. There are many scammers on the popular B2B marketplaces, the prices aren't always real and there is no guarantee that you're going to get the product you want. DocShipper will help you find the chinese clothing manufacturer or wholesaler that you're looking for. Ask our specialists everything now or fill out our form to tell us about your needs.
 BSCI and SEDEX audit reports 
BSCI and Sedex are 2 things that undertake social compliance audits at factories all over the world on a regular basis. The BSCI protocol, in particular, can be founded on the following core principles:
Association freedom and collective bargaining rights

Fair remuneration

Workplace health and safety 

There will be no forced labor

Ethical business practices

Working hours are the reason

There's no child labor

There will be no precarious work

Environmental protection is important
Garment producers that have already been audited by BSCI or Sedex have further managed appropriately than others who don't have such reports. For a variety of reasons, we apply BSCI and Sedex (SMETA) audit reports for sourcing garment factories in China, Vietnam, India, and other countries.
 How do you get your clothes made in China?
There are 6 steps when seeking for getting clothes in China :
Step 1: Design Your Teckpack
Draft and drawings for Design 
The finished product is depicted in garment design drawings. They include a strong point of reference regarding the sample design for your supplier.
Couture Models/Sewing Models
A sewing pattern is a pattern for a particular component of a garment, such as sleeves or collars. It supports the manufacturer in cutting the garment portions to the precise shape and size depending on your size chart.
Docshipper Tip : Don't forget about the Tech Pack. Make certain that each and every thing you desire is clear and exact.
Nomenclature (BOM - Bill of Materials)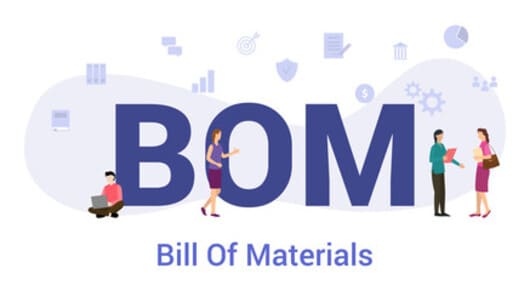 The Bill of Materials (BOM) is a list of materials and components used to make a specific item. You must also indicate the quantity or amount of materials and components that have been used.
Clothing Nomenclature Example 
Sizing Guide
A measuring chart lists the clothes' measurements and dimensions for each size (e.g. S, M, L, and XL). On a size chart, each measurement is typically represented by a letter. It is really important to note that there is no global garment dimensioning procedure or even required national standards.
Conversely, you may opt to base your sizing chart on one of the ISO sizing standards listed below:
Clothing size designation - Definitions and procedure for body measurement, ISO 3635: 1981
Size identification for clothing - Men's and boys' outerwear, ISO 3636: 1977
Clothing size designation - Female's and kids' outerwear, ISO 3637: 1977
Clothing size indication - Baby clothing, ISO 3638: 1977
Another approach is by using a size chart from another brand, like zara.com, as just a reference point.
An Example of Size Chart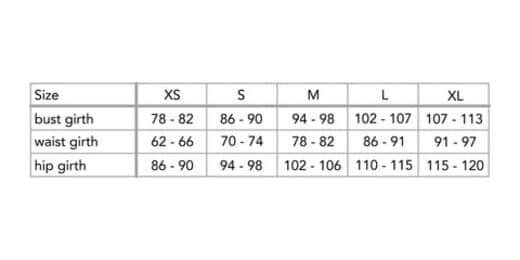 Allocation of Sewing
If somehow the seam allowance is to be clearly defined on the pattern, then the finished product's dimensions must always be mentioned inside the size chart.
Measuring accuracy
Fabrics are cut, sewed, then pre-washed to enable the natural appropriate dimensions. Nevertheless, for every measurement in the given details, the deviations must always be maintained within a properly specified dimensional tolerance (i.e. +/- 5 mm).
Now, will you ask the distributor to implement the basic sizes of your country ONLY?
No. There are no "national size charts" that seem to be properly defined. If you assign type classification as well as sizing measurements to your supplier, you risk obtaining components that are too small or too large.
Embroideries, Logos, and Prints 
Embroidery, fabric prints, and imprinted logos should really be considered part of your tech pack. You must also provide all appropriate documents in.ai (Adobe Illustrator) or.eps format to your suppliers.
In addition, the type of print, position, and color must be mentioned to the supplier:
Technique of printing 
Textile printing processes come in a variety of shapes. Here are some of the most common ones:
 The Serigraphy
The most common type of textile printing is screen printing, which may also be used on both light and dark fabrics.
Printing on Digital Textile 
Based on a file downloaded to the attached computer, a textile ink prints text or graphics directly onto the fabric. This reduces the need to have printing equipment, which can be pricey, particularly if you have a bunch of distinct prints.
Printing in block 
Wood or metal pieces are cut into a specific shape and then imprinted into the fabric. This is a more standard approach, which is still used for certain sorts of patterns on interior textiles like draperies.
Thermal Transfer Printing 
Thermal Transfer Printing is a printing technique. This is an inexpensive method to add a layer of fabric to your sofa. This approach is most commonly used to print numbers or text. The imprint would become more solid after a few of washing.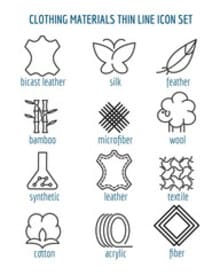 Specifications for Materials 
Cotton
Cotton is a plant material that is widely used in garments and textiles of various types. Cotton and synthetic fibers, such as polyester, can be mixed. Cotton is really a breathable fabric.
      2. Polyester 
Polyester is a type of plastic containing fibers that are used in the fabrication of textiles. Polyester textile industries are generally affordable and long-lasting, yet they are widely used in a variety of clothing. Polyester, unlike cotton, is not breathable. Cotton and polyester blend materials, on the other hand, are obtainable.
      3. Wool
Wool is a textile fiber resulting primarily from sheep. Wool is much more expensive than cotton overall. The wool comes in a wide variety of forms, namely cashmere and merino wool. Many manufacturers offer "standard" wool, such as cashmere and merino wool.
4. Bamboo FIBERS 
Bamboo fabrics are made of much more than bamboo fibers. Bamboo viscose fibers are produced by melting bamboo fibers and combining them using chemicals. Bamboo rayon materials represent the majority of such bamboo fabrics. Although during the refining process, several workers are exposed to extremely hazardous chemicals and poisonous gases. One of these chemicals, carbon disulfide, causes heart attacks, blindness, and even psychosis.
Bamboo fabrics have a range of benefits:
The use of water is restricted.

Biodegradable

There is really no soil erosion (on the contrary)

Pesticides are not used.
Bamboo rayon cannot be labeled or marketed as organic inside a variety of regions.
        5. Organic Cotton 
Organic cotton, by definition, is cultivated in a way that has such a lower impact on the environment. Organic cotton, for example, is only defined as such if the following conditions are met:
Organic cotton is the exception, not the rule, inside the textile industry. Moreover, decreasing Pops (Persistent organic pollutants) and chemical fertilizers reduce output, leading to high pricing.
Toxins are never used.
There will be no usage of insecticides that are persistent (Pops)
Chemical fertilizers should not be used.
GMO seeds are not used.
6. Nylon
Nylon is a long-lasting polymer, and it can be used to create textiles. Cotton, polyester, and spandex are types of fibers or polymers that can be merged with nylon.
7. Spandex
Spandex (also known as Lycra or Estelan) is a synthetic material that is extremely elastic. In sportswear, spandex is often blended with cotton or other fibers.
 Standards for Fabrics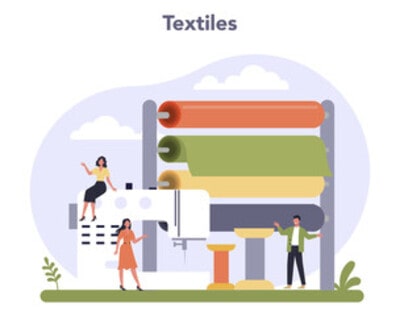 The Global Organic Textile Standard, or GOTS, is defined as follows:
GOTS certificate

will only be given to fabrics that contain at least 70% organic fibers.

All chemicals used, such as dyes and auxiliaries, must meet environmental and toxicological criteria.

All relevant wet processing units must have had an operational wastewater treatment system, so all processors must meet

social criteria

.
A vendor can be GOTS approved when he or she succeeds in an accredited 3rd factory audit. There seems to be one collection of GOTS-accredited inspection firms having offices in China:
Control Union Certifications b.v
CERES GmbH
Ecocert Green life
Standard 100 OEKO-Tek
The OEKO Tex Standard 100 is an in-dependent, international textile testing and certification system. Textiles that seem to be "OEKO Tex Standards 100 certified" meet a range of requirements, such as the following:
REACH compliance is essential (EU)

There are no AZO dyes, formaldehyde, pentachlorophenol, cadmium, or nickel in this product.

Complies with CPSC regulations in the United States.

 
Technical requirements
Dimensions
Fabrics are generally defined with their weight, measured in grams per square meter, instead of their thickness (GSM). Fabrics that seem to be lighter are smaller, less durable, and commonly less expensive compared to fabrics that are heavier. Here following are a few examples:
120-140 GSM for baby clothes

120-200 GSM t-shirt fabric

200-240 GSM quilted fabric

280-350 GSM hooded fabric
       2. Fiber composition
Some fabrics are made entirely of a single fiber, such as cotton. Many factories, on the other hand, are blended, consist of two or more different fibers. The following are common examples:
Cotton represents 70% of both the fabric, while polyester is 30%.

The material includes 95% cotton and 5% spandex.
3. Color system
Almost all fabrics can be colored to a Pantone color. It's essential to Always provide your supplier with the proper Pantone code. But, take into account that "custom dyed fabrics" (to particular Pantone colors) may have a larger MOQ than factories in the supplier's normal shades.
Step 2: Clothing Labels 
Labels on clothing are not optional; they are forced by law. Importing products without a clothing label or with a lack of information might result in the items being seized and damaged by customs authorities. As a consequence, and as part of your tech pack, you must create the care label file in accordance with the labeling requirements in your country or market.
It's important to note that every region/market has its collection of labeling restrictions. The following items are generally required:
Composition of fiber (e.g. 95 percent cotton, 2 percent spandex)

Care symbols or written instructions are also acceptable options.

Size

Founding country
Clothing for babies and young children may be subject to specific strict regulations.
Protect the Designs of Clothes 
Clothing designs are not protected. You can secure your trademark, logo, and graphic designs to the greatest extent possible. A design patent for a generic clothing design, although it is different from what is currently on the market, cannot be obtained.
Protection of the Brand and Logo
In your local country and some other particular areas, you need to register your brand and logo as a trademark. You also might consider registering your trademark in China to prevent squatters from claiming it before you.
Why can't I buy Alibaba-listed ready-made clothes?
Standard models, or even in-house designers, rarely start new collections in Chinese apparel companies. This is typically perplexing, as suppliers' Alibaba.com pages frequently list hundreds of ready-to-wear styles. What you'll often see on Alibaba and other supplier directories can be divided into three categories:
- Items created for other customers
- Photographs were stolen from an unidentified website.
- Create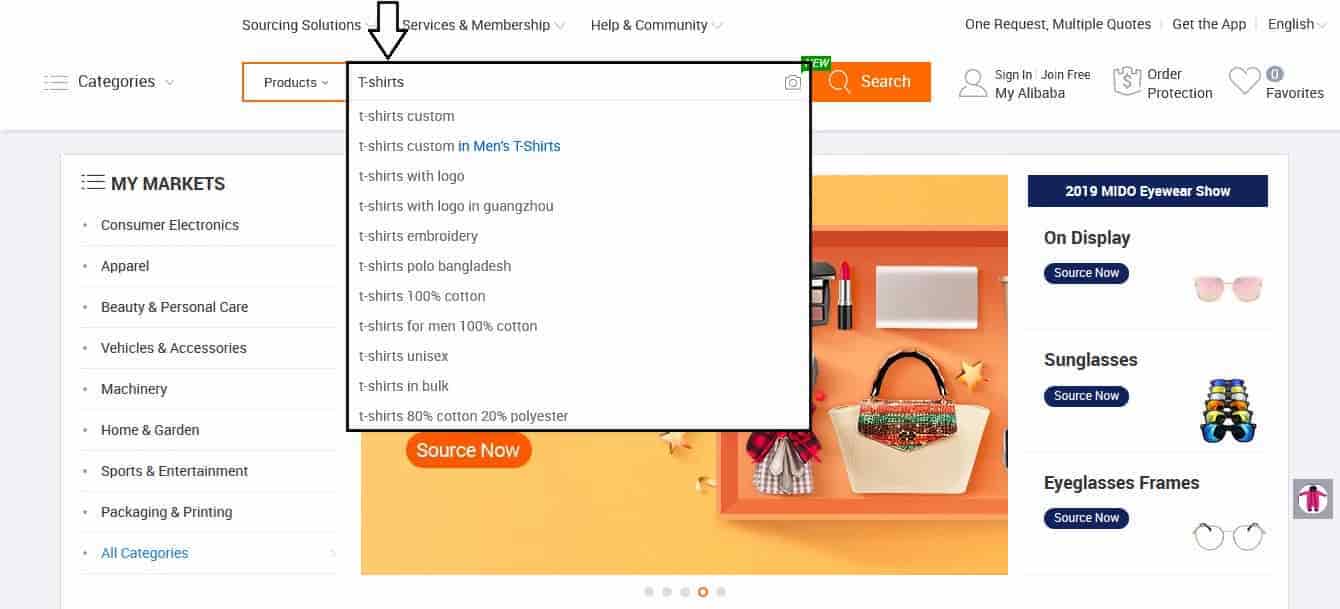 Clothing producers, on the other hand, rarely have an archive of complete tech packs to choose from. As a result, before ordering product samples, you should always establish a tech pack.
DocShipper info: We've written some articles on the subject that you might find interesting! Please take a peek at one of the following articles:
Clothing Sample production 

It's time to move on to sample production if you've already collected all the technical documents. This process is to test the supplier and verify the materials if they've not previously been done.
About half of vendors, in my experience, fail to just provide good samples. They may lack stitching precision, poor fabric quality, or a lack of attention to detail.
In a conclusion, I suggest getting apparel samples from at least two or three different manufacturers.
Clothing Simple Limitations 
A garment sample is used to evaluate the supplier and confirm the materials. However, you should be aware of the following sample limitations:
Even though you may purchase a particular amount before they can dye the cloth, the provider can only utilize conventional fabrics and colors.
Due to MOQ limitations, care labels are usually not included in the sampling process.
In furthermore, the supplier must use standard thread colors, leading to embroidery color variations.
Standard factories are always used to make garment samples.
CHOOSE TEXTILES AND OTHER MATERIALS
The most efficient technique is to visit a manufacturer and select fabrics, as you can compare and feel hundreds of fabric samples. If you don't have the cash or time to visit manufacturers in China, you might want to examine the following alternatives:
Request fabric samples from your vendor
 Provide your provider with a fabric sample
SAMPLES OF CLOTHING COST
Product samples are, by definition, more costly to produce than bulk manufacture. Based on the complexity and cost of materials, expect to pay between 50 and 150 euros. The cost of clothing samples is also affected by printing and embroidery.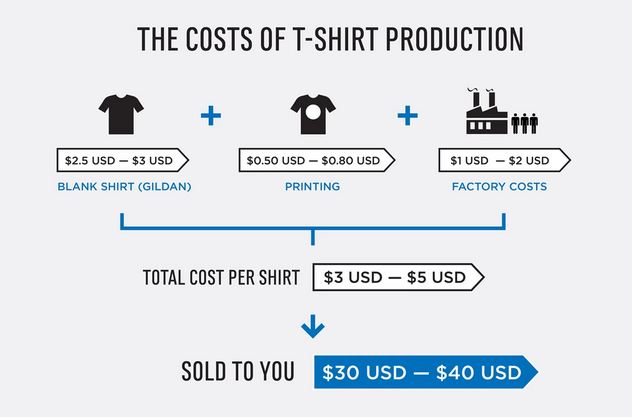 MAKE A PRODUCTION GUIDE
Now that you've gathered a significant number of product samples, it's time to place your first order. When placing your first order with a supplier, I highly suggest you keep the order size small.
You must, however, develop a production manual before placing the down payment. This is a document that contains a complete overview of all applicable conditions and ordering conditions:
Techpack Connected Parts List
Demands for conformity
Conditions of shipment
Embarkation for exports
Payment terms and conditions
Qualitative quality control conditions
Terms used in laboratory tests
Terms and Conditions for Using the Mark
A production handbook should cover everything from export packaging to payment terms in order to standardize the entire ordering process.The execution mechanism is based on a normal 30/70 payment schedule. If you really must pay a deposit of 30% before even the start of production, then the remaining 70% must be maintained till the conditions were met:
Successful quality control
The laboratory testing on fabrics were successful
You only keep your power as long as the supplier has not been paid in full.
Set up a quality check
Manufacturing is not a scientific discipline. To different degrees, quality issues are unavoidable. While quality problems cannot be entirely removed, they can be managed and minimized to the level where they can have no impact on your profit margins.
During the fabrication of clothing, there is a range of flaws that might develop. Here's a list of defects :
Seams are a mess (e.g., not straight, loose threads)
Discoloration
Embroidery that is skewed
Dimensions are incorrect.
Buttons and zippers that are loose
Dirt and dust
As a result, after production but before payment of the balance, monitoring must be undertaken by the manufacturer. Because you can't return damaged items to your Chinese supplier, you have only one chance to have double that the products match your tech bundle.
 Create a quality checklist for garment 
The quality approach is carried by using a clearly defined checklist, which might be based within your own checklist or even on a standard inspection body checklist for garments and textiles. I highly advise you to develop your own checklist first, then ask that the inspection agency add their own standardized exams. The following information is included in the checklist:
A visual examination
Dimensions
Sewing
washing
labels
A comparison of colors
Export-ready packaging
 Scheduling A Product's Quality online
Online booking checks are done simply by quality firms such as Sofeast.com and Bureau Forensics. Create an account and fill in the following details:
Package of technical information
Checklist for quality assurance
Name of the supplier Contact details for the supplier (name, email, and phone)
The address of the supplier
Reserve a laboratory for Materials Testing 
Existing test reports can be used to identify whether a supplier can manufacture or purchase compliant fabrics, however, they can't be used on a new batch of clothes. The only way to be certain is to have compliance testing performed by a 3rd party.
OPTIONS FOR LABORATORY TESTING
You can either arrange a laboratory test to ensure conformity to a specific regulation or standard. You can also inquire for a test to see if the product contains specific chemicals like lead or formaldehyde.
OEKO-Text-Standard 100
OEKO-Text-Standard 100
Californias Proposition 65 
Heavy metals and chemicals are prohibited
It should be highlighted that for most non-clothes, children's third-party laboratory testing is needed. Yet, it is the only option to guarantee that the material is acceptable, which plays a great role whenever a store or government body requires an analysis of results.
 Measurement of samples 
The quality inspector shall ideally collect samples from sets and transfer them to the testing company. Enabling the supplier to send things should just be avoided when possible. There's a possibility they'll present conforming samples (produced specifically to satisfy lab testing) for their own gain, despite the fact that your products aren't. Also, make sure the reservation/sample identification number is written on the envelope or inside it. The testing business will be unable to identify the samples if this does not happen.
Report of lab tests
You will receive a test report just after the test is completed, indicating if the products successfully passed. That test result (PDF) can then be used to demonstrate your products that meet relevant safety requirements and chemical restrictions, like REACH and California Proposition 65. You could be asked to give a test report to customs authorities, other governmental organizations, or Amazon at any time.
 Cost of laboratory Tests on Textiles 
The cost of testing is controlled by the number of materials, colors, and tests that also are required. Our textile industrial clients frequently pay between 400 and 900 Euros to analyze up to five different fabrics.
Order Validation 
Once you place your first order with a supplier or switch materials, we recommend scheduling lab testing. In the end, it comes down to the cost of compliance versus the danger of non-compliance.
Businesses that can assist the US with Garment inspection services 
The following is a list of firms in mainland China that can provide textile testing services:
Bureau Veritas (Bureau Veritas)
 QIMA (Quality Improvement Management Association)
SGS (Security and General Services)
Intertek I
TÜV 
Clothes Shipment from China
It's time to pack everything once the products have passed quality control and scientific tests. Therefore, you should first transfer the 70% balance to the vendor's bank account.
Total PAYMENT VERIFICATION
Payment should not be sent until

all quality issues

have been resolved. The supplier cannot be required to repair damaged or defective items once payment has been received in full.
As stated at the beginning of this chapter, make sure you pay to the

correct bank account.

As soon as the funds have been transferred, send the provider a

payment statement

.
Docshipper Tip : Always pay more attention to the fees, and don't start an operation till you've clarified the whole of your "work costs".
Shipping clothes from China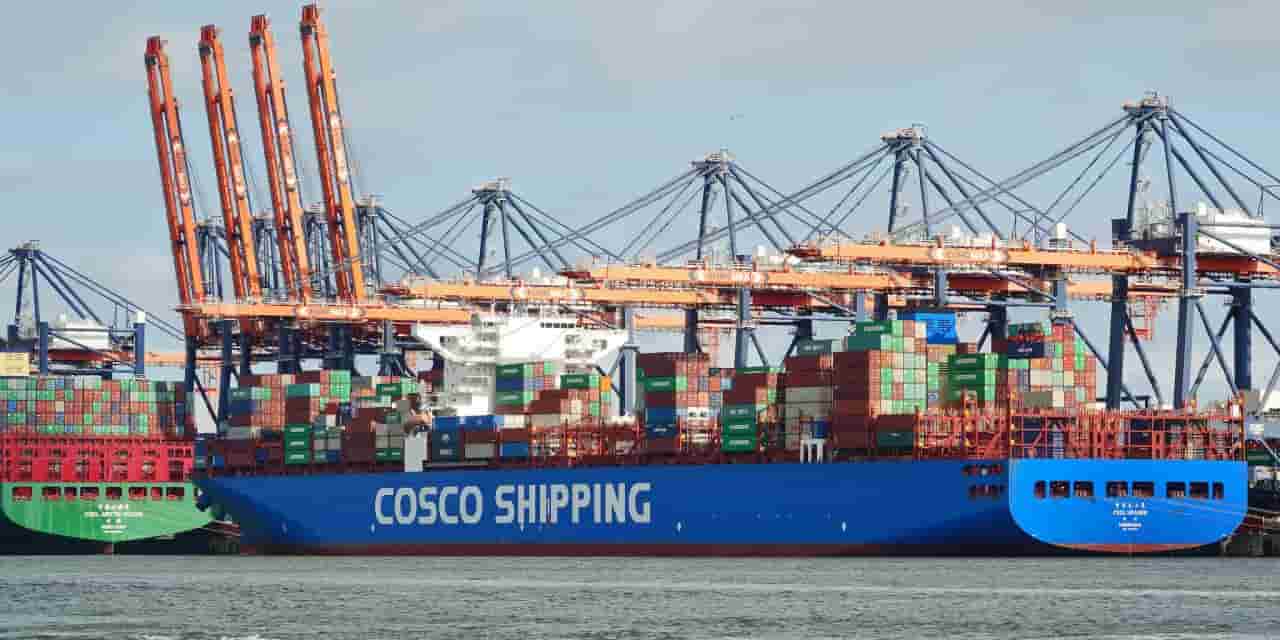 Shipping your goods through a freight forwarder will let you keep track of the whole cost of your door-to-door transportation and ensure that your cargo is safe. Even if it appears to be the simplest approach, I strongly advise you not to let your supplier handle the shipping procedure
 Air Freight 
For smaller goods, air freight is both speedier and much more cost-effective. If the entire weight of the shipment is less than 150 kg, I usually propose air freight. But when it comes to textiles, this is rarely the case. As a result, the best options for shipping garments or other textiles from China are sea freight and rail freight.
Marine insurance
Transport damage is frequent, such as broken cartons or things covered in mold. Only when you have transport insurance in place before the merchandise leaves the country of origin would you be compensated if your goods arrive damaged. Since shipping coverage was not included in the by default, you must inform your freight forwarder that the shipment must be insured from the minute he picks up the goods at the manufacturer until it reaches at its ultimate destination.
The fee of insurance is set by the cargo's worth, which may be between $50 and $150. Simply ensure you have coverage, regardless of matter what you do. Unfortunately, the following aren't really covered by delivery insurance:
The supplier is always responsible for quality issues.
Delays cost you sales
Delivery costs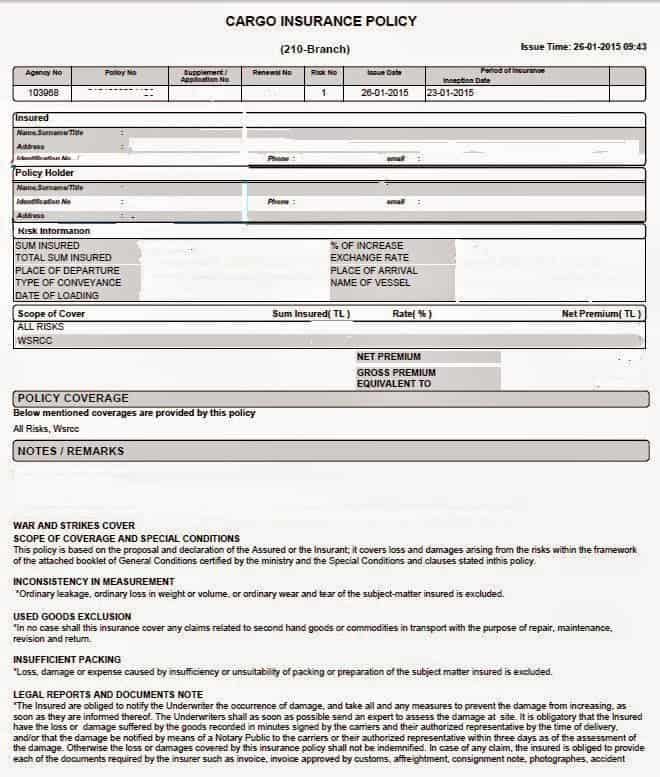 Incoterms
Incoterms describe how and when cargo is transferred from a party to another. Whenever arranging a DAP cargo straight with the forwarder, I suggest purchasing on FOB terms. Do not even buy on EXW terms; rather than, book a CIF delivery.
Export Packaging
Many manufacturers use low-cost, poor export packaging, which usually leads to cargo damage during delivery. This is why you should give detailed guidelines on how cargo must be stowed.
3 or 5 layers of inner cartons
5 layers of outer cartons, wrapped in plastic sheets and tethered to pallets (if applicable)
Pallets of ISPM 15 may be required (if cargo is heavy and cannot be unloaded manually)
A styrofoam frame may be necessary.
All boxes have a plastic cover (prevents mold)
DocShipper Alert : Yet, keep in mind that even though some documents are essential, each country may have its own set of regulations, so be sure to inquire.
Shipping Procedure
The following is a summary of the door-to-door shipping process:
 The amount is paid to the supplier.
Products are packed and loaded on pallets
A truck is dispatched by the freight forwarder to the manufacturer to pick up the shipment.
The shipment is delivered to the loading port (e.g., Hong Kong). The final cost must be confirmed by the freight forwarder, depending on actual weight and volume.
Pay the forwarder directly for the shipping expenses.
The cargo is put into the ship and transported to its final destination.
Cargo arrives at its final destination port and is cleared by customs.
The cargo is transported from the port of destination to your address via a freight forwarder.
 Textiles importation Permits
When purchasing clothing and textile products, you usually do not need an import license or permission. Customs may, though, demand a certificate of origin. Your forwarder can provide you with this.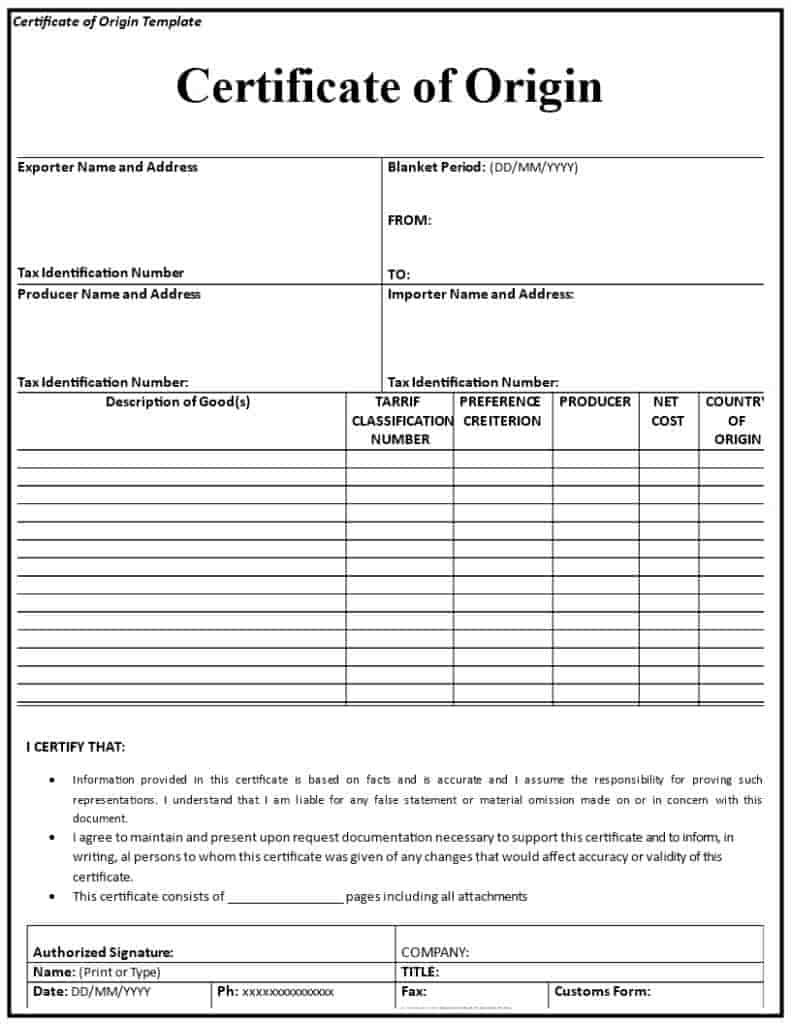 Asia Clothing Manufacturing Alternatives to China
Despite the fact that China is the world's largest supplier of textiles, the business is not limited to one country. Several Asian countries, primarily Vietnam, India, and Bangladesh, offer thousands of garment manufacturers. However, Chinese textile factories have lower MOQs than their counterparts in surrounding nations. Moreover, they are more interested in working alongside new, smaller brands that really have no track record.
China's Clothing manufacturers list
Apparel by Yotex
Yotex Apparel is a Shanghai-based sportswear company that has already been providing full-service ODM and OEM for the US, Canadian, and European markets since 2015. Seamless leggings, bikinis, swimsuits, and hoodies are just a few of their offerings.
Yova and Terry founded YOTEX, and "X" relates to a variety of additional stakeholders and collaborators, like university academics, textile quality specialists, and international partners, among many others. Terry, one of the company's founders, hails from a family of fashion design engineers who has worked in the Shenzhen, Fujian, and Shanghai areas for many years, specializing in garment quality control.YOTEX is where importers can find everything ready-to-wear sportswear. They provide clothing to schools, athletic activities, and club gatherings, among other places. With their screen printing, DTG, and heat seal printing technology, they can also accommodate specific design demands.
Main products
Swimsuit

Shorts for running

Bikinis for bikers

Pants that are waterproof
Information about the company
Jiading is a Shanghai suburb.

No mention of certificates

Registration year: 2015
 Arlisan Garment Factory in Zhongshan
ARLISMAN started as a normal garment manufacturer in 1999, offering clothing personalization, processing, and mapping services. Lin Guoli, the founder of ARLISMAN, has now been working in the clothing industry since 1988.It has begun to collaborate with other international companies such as US.POLO, H&M, BHS, and others after 20 years of development. Their major items include men's t-shirts, polo shirts, knitted sweaters, jeans, and so on.Also, they deliver a full variety of services, from inception to delivery. They have regulated product quality control and management all through the procedure. They have also developed their own trademarks in recent years, including AVANZAR and ARLISMAN, to boost processing capacity and quality of service.
The main items
Polo shirts

T-shirts

Sweaters made of yarn

Scarves made of yarn

Pants
Information about the company 
Zhongshan is a city in Guangdong, China.

No mention of certificates

Registration year: 1999
D&J GARMENT CO., LTD
D&J Garment was founded in Guangzhou in 1995 as a female garment producer. D&J has worked alongside companies and customers across Europe and North America, such TOBI, QUIZ, FORMAT, and DABUWAWA, and it has more than 25 years of experience in high and medium-quality fashion brands.It's  location is close to China's largest fabric market, ZhongDa Textile Market, enabling them to source trendy textiles and accessories to produce new fashion styles. A certain advantage also enables D&J to provide samples for its up-line for a short period of time in order to keep up with the rapid fashion. Cotton, polyester, nylon, spandex, viscose, as well as other fabrics, can be often used by D&J. Each of their items has a modern manufacturing process for better monitoring systems. D&J also offers 300-piece booking, clothing samples within 7 days, and bulk commercial production in 3 weeks.
The main items
   Jackets and jackets

Dresses

Cardigans and knits

Page's beginning

Jumpsuits and games
Details ABOUT THE Company
Guangzhou, Guangdong, China

ISO 9001 Certification 

ISO 9001 Certification 
 HTX
Huaxiang is primarily a knitwear manufacturer, employing about 2000 people in plants in China and Bangladesh. It all initially started in a neighborhood market in Shanghai in 1991. Huaxiang's founder, Mao Ping Hua, sewed woolen sweaters and distributed them on the market. Mao bought more sewing machines and started the firm the same year because the business was just so successful.
Shanghai Huaxiang Woolen Co, a manufacturer of woolen and knitwear, runs HTX. They have partnered with so many big brands, including H&M, Victoria's Secret, Coach, and Burberry, and many others, during their 26 years in the fashion industry.
Many articles about fast fashion can be found on their website. They have developed guidelines for those looking to start their own clothing business. For instance, how do you promote your clothing line, and how would you manufacture wool?
They may not have a minimum purchase amount, unlike some other factories. Customers are more likely to learn something about your business and come up with a decent approach. And many smaller companies have gained from this method.
Main products
Information about the company
Shanghai's Pudong district

No mention of certificates

Year of registration: 1991

 
Doven Garments co,LTD,Shenzhen
Since 1998, Weiye has become a producer of T-shirts, polo shirts, vests, soccer apparel, hoodies, sportswear, baby and kids clothes, as well as other items. They undertake the full process from design to weaving, dyeing, printing, sewing, packaging, and shipping for those looking for a one-stop shop.On the Weiye website, you can also find lots of videos. They show images of the manufacturing process. For instance, how can weaving or dyeing machines operate, and where do you manufacture a rapid material? When purchasing from Weiye, it can be helpful to learn about all requirements.Weiye can provide ISO9001, BSCI, Oeko Tex 100, SGS, and other licenses, as well as test reports. All of our products conform to American and European standards. Cola is the biggest, Pepsi, Nestle, Gap, Walmart, including well brands are among Weiye's long-term clients. It is indeed interesting to note that they only work on OEM orders but don't offer any stock items.
Essential Products
Baby clothing 

T-shirts,

Polo shirts,

Sportswear

Hoodie
Information about the company 
Shenzhen, Guangdong, China

ISO9001, BSCI, OEKO Tex Standard 100, and other test reports are among the certificates available.

Year of registration: 1998
 Wuxi Kuanyang Textile Technology CO
Kuanyang is a textile products' company that was founded in 1995 which specializes in transferring printed and printing components. It cooperates together with Wuxi Hongbao Specialty Dyeing and Printing Ink Co., 's biggest printing ink factory, that can provide clients including one service from design to distribution.
Kuanyang works on toxin-free and eco-friendly printing. The ink successfully took the exams of ITS, SGS, and Oeko-Tex, among several other respected quality organizations. Textile fabrics and transfer printing, including curtains, shopping bags, beauty bags, luggage, etc., are their principal products. They cooperated with brands such as Envy, Coach, Adidas, and Billabong, among many others, for the collaboration. South Asia, Europe, and North America are among the regions covered by the market. Kuanyang has also given importance to the impact of the manufacturing process on the planet. On their website, you may receive reports about environmental protection. This has declared the publication of waste data to in order to track and decrease the ecological impact.
Major Products
Swimwear Fabric

Sport Fabric

Fabrics for towels and softshells
Details About Company
Wuxi, Jiangsu Province

ITS, SGS, and Oeko-Tex standard 100 certificates

Year of registration: 1995
 CHANGDA GARMENT CO., LTD., JINJIANG
Changda was founded in 2005 as an OEM/ODM casual clothing, sportswear, or kid's wear distributor. Changda, with just an industrial district of more than 10,000 square meters, is located in Jinjiang City, Fujian Region. Its products have been marketed to Italy, Spain, The US, Germany, France, and Australia. Both raw materials and products were sent to SGS, ITS, and STR for 3rd inspections in order to comply with various country norms.
Although their main product is sportswear, the Alibaba website covers a diverse range of clothing. Baseball, football, volleyball, yoga, and tennis are just a few examples. The minimum order varies, but most of their goods are restricted just to 10 pieces, and that is suitable for sports game purchases. More significantly, if you don't require a custom design, they offer stock products. As a result, the product's delivery date could be lowered.
 Products of Major interest 
Yoga outfits

Hoodie 

Hoodie 

Jacket for Sports
Details about the company
Jinjiang is in Fujian.

BSCI and ISO 9001 certifications  

 The company was first registered in 2005.
Fortex Hemp
Hemp Fortex was created in 1999 with the goal of producing environmentally friendly and sustainable textiles. Like a highly integrated company, it holds a prominent position. Hemp Fortex is indeed a clothing brand that sources fibers, spins yarn, knits, and weaves clothes. To maintain its high level of quality, Hemp Fortex mainly works with its own or other audited production facilities. For example, when coloring and finishing, it only employs EU-approved dyes and chemicals. Its products are knit, woven, and sewn in-house.
On their website, you can find several clothing products, and they often provide resources such as pure hemp, cotton, wool, and recycled materials to buyers. Also, prospective customers would not be able to buy customized fabrics through Hemp Fortex. They deal with a number of international brands, like Patagonia, Parana, Kathmandu, Outer known, and many others.
Primary Products
Hem

Cotton that is grown organically

Organic blend that has been recycled

Linen made from organic materials

Dresses

Shoes
Information about the company 
Shandong Province, Qingdao

Certificates: It was not stated

Year of registration: 1999
  H&Fourwing
Since 1998, H&Fourwing has always been a manufacturer of female clothing. Over the years, they've been supplying major high-end fashion brands. They supply style research, design, fabric procurement, and production processes services to the customers. Female dresses, shirts, blouses, shorts, as well as other products, are indeed the cornerstones of HFW.
BSCI, SGS, BV, and ITS have indeed provided the factory with their stamp of approval. SGS also offers a pre-shipment audit report, which seems conducted by HFW's quality control supervisor. They also provide detailed checks from line to line, involving textile tests such as color fastness and shrinkage, for better quality control.HFW is a manufacturer of both OEM and ODM products. They don't have a lot of stock to sell, but little units are usually welcome. In addition, if you're still having trouble with the design, HFW has a team of designers who can assist you in developing your product.
The main items
Dresses

Page's beginning

Corsages

Shorts
Details about the Firm 
Location: Ningbo, Zhejiang

Examination reports have been issued by BSCI, SGS, BV, and ITS.

Year of registration: 1998
Docshipper Tip : You can bargain for lower costs and get their QMT requirements reduced. You've won everything if they're a decent supplier.
Overview of clothing regulations 
 European Union
REACH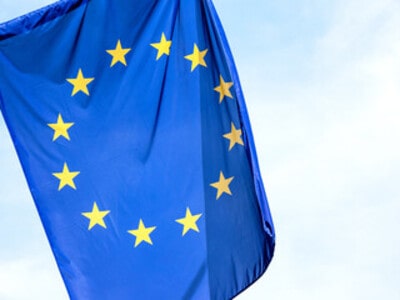 REACH controls chemicals in all manufactured products marketed in the European Union, notably textiles and garments for persons of different ages. A product must not include SVHC (the substance of very high concern) above the stipulated limit to be compatible. You might not have to keep track of every SVHC in your product as an importer.
Compliance testing companies, such as Intertek and QIMA,  know what to look for.
It's important to note that third-party testing is just not mandatory, at least not anytime soon now. Numerous small business owners, on the other side, are all still uninformed that EU consumers might ask the vendor to present supporting documentation (e.g., a test report) without any justification at all.
If the supplier receives such an inquiry, he or she has 45 days to submit the required documentation. It puts so much pressure on EU-based importers to test their goods' compatibility early on in the process.
Although compliance verification is costly, the application of EU-wide substance restrictions has an advantage: REACH conformity is much more prevalent among Chinese clothing manufactures than in some other areas. In addition, we mostly use REACH compliance as a factor when reviewing manufacturers' potential buyers in all the other markets, notably the US.
Throughout many situations, a supplier who could really ensure REACH compliance also can remain compliant with the FHSA and California's Proposition 65.
Rules for Labeling 
Products comprising at least 80% by weight of textile fibers, and also "products treated in the same way as textile products," are under the EU textile trade laws. If your company is located in the Euro Zone, you must conform to the following textile labeling requirements:
Composition of fiber (e.g. 100 percent cotton)
Language: Each EU member state's official language
In the EU, there is currently no obligatory sizing scheme. Furthermore, shippers are advised to use one of the following processes: EN 13402-1:2001, EN 13402-2:2002, and EN 13402-3:2004 are indeed the European standards. In contrast to the Approach, the EU has almost no required maintenance labeling symbols. Importers, but at the other hand, are advised to be using standard ISO labels.
United States

Act to improve consumer product Safety (CPSIA)
CPSIA compliance is required for all children's products, which are described as "items intended for children 12 years of age or below." This comprises apparel for youngsters. The Competition And Consumer protection Act regulates a variety of features of products, such as substance limitations, physical properties, and labeling standards.
Shippers must additionally issue a kid's goods accreditation in addition to acceptance tests.
Hazardous substances act of the United States (FHSA)
Warning labels are required by the FHSA for materials containing specified chemicals. Formaldehyde, a chemical used in fabric processing, is another one of those substances. Other chemicals, some of which may be applied in the fabrication of garments, are also protected by the FHSA.
Act on flammable Fabrics (FFA)
Flammable materials for garments, furniture, and other products are regulated by the Flammable Fabrics Act. It's also possible that materials and products which fall under its purview would need to be evaluated for flammability conformity.
The california proposition NO. 65
Proposition 65 in California restricts all use of over 800 chemicals in goods. Compliance is, therefore, only necessary for business located in California or supplying to California clients.
Requirements of Labeling
Labeling rules in the US are frequently as complex as product safety requirements. While a CPSIA and California Prop 65 both have their very own labeling standards, the following steps are required with all garments:
Originating country (e.g. made in China)
Content of fiber (e.g. 100 percent cotton)
Labels for cleaning (ASTM D5489).
Importer or manufacturer's name
FAQ |How to import clothes from China [Ultimate Guide]
How can I know whether my product is up to snuff?
We have a department called 3PL that allows you to verify that your items are compliant with the countries into which you will be importing your goods. Please do not hesitate to contact us about this service through our website.
How do you negotiate a minimum order quantity (MOQ)?
It's important to remember that a MOQ can always be negotiated. You can simply submit a request after Docshipper so that he can negotiate the terms of the MOQ with them, all in your favor.
What is the Minimum Order Quantity (MOQ)?
It stands for Minimum Order Quantity in English and is thus translated as the minimum order quantity. It's important to remember that on the internet, most vendors have a minimum order quantity, and it's therefore impossible to place a lower order than that.
What is the best way to find a good clothing supplier?
It only takes a little searching. It is necessary to conduct preliminary research in order to identify THE provider who will respond to your specific requirements. You can simply contact a procurement agent, such as DocShipper, who has a sourcing department that will help you find a supplier who will meet your needs thanks to our professionals.
DocShipper info: Do you like our article today? For your business interest, you may like the following useful articles :
DocShipper Advise : We help you with the entire sourcing process so don't hesitate to contact us if you have any questions!
DocShipper Sourcing | Procurement - Quality control - Logistics
Alibaba, Dhgate, made-in-china... Many know of websites to get supplies in Asia, but how many have come across a scam ?! It is very risky to pay an Asian supplier halfway around the world based only on promises! DocShipper offers you complete procurement services integrating logistics needs: purchasing, quality control, customization, licensing, transport...
Communication is important, which is why we strive to discuss in the most suitable way for you!