With the second wave of COVID-19 comes, even though the governments in European countries have already handled the situation and encouraged to bring the regular stable life back, the public transportation is still not the first option for people who need to go out daily. It's not safe enough, besides the unpredictable traffic issues would hit people from time to time. In that case, we couldn't ignore the benefits that bikes and e-bikes could bring.
Data obtained by the 21st Century Business Herald from Alibaba's cross-border e-commerce platform AliExpress shows that, compared to the same period last year, bicycle sales in the Spanish market grew more than 22 times in May, Italy and the United Kingdom also increased by about four times. Electric scooter sales also increased sharply, including Italy rose nearly nine times, the United Kingdom rose nearly eight times, France increased 380%, in its own volume is large in Spain also increased 280%. Given the soar in bike sales, it would be a good business opportunity to study and find the tricks. We'll help you to find out the import regulations in Europe, no matter bikes or e-bikes.
Let's get to the details and find out more together!
What's the current trend of bikes business?
The impact of COVID-19
In March, global e-commerce platforms already showed that demand was on the rise, but at that time exports were hampered by epidemic shipments; by May, overseas offline stores were opening, ports were opening, and exports were released all at once, creating explosive growth. The recent export spurt is mainly a combination of three factors: firstly, the company's exports to Europe and the U.S. in recent years are themselves growing at an annual rate of about 25%, secondly, export orders from the first quarter are backlogged until May because of the COVID-19, and thirdly, the emergence of new demand - after the pandemic eased, more and more people are choosing to use e-bikes instead of public transportation.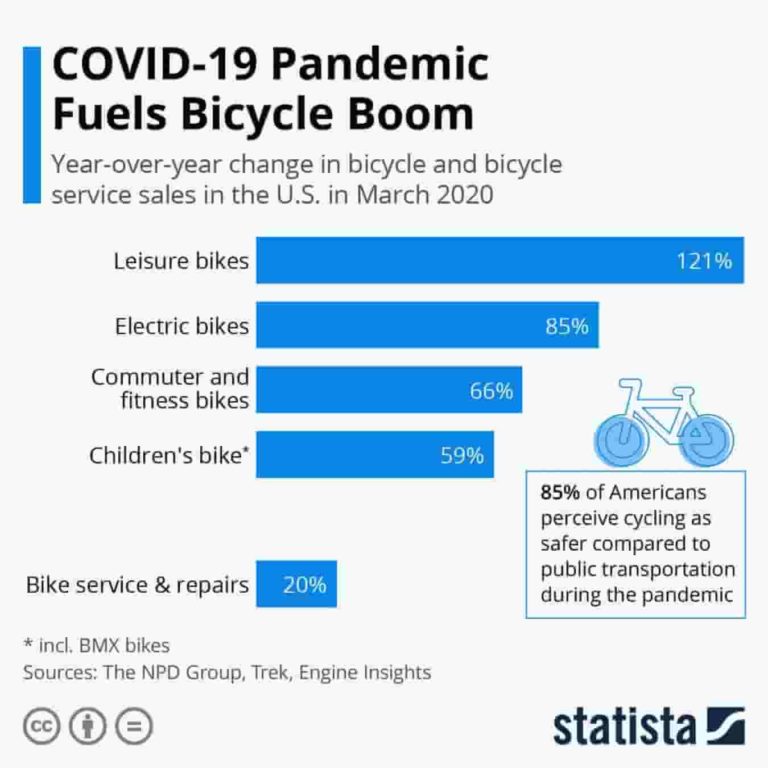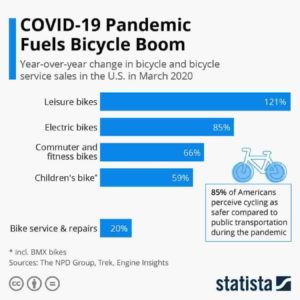 The changing on the consuming habit
The Institute for Transportation and Development Policy's guide to bike-sharing programs reports that today, more than 600 cities around the world have their own bike-sharing systems, and more programs are coming annually. The largest systems are in China, in cities such as Hangzhou and Shanghai, and in Paris, London and Washington, D.C., more are being launched each year. In Paris, London and Washington, D.C., highly successful systems have helped promote bicycling as a viable and valuable transportation option.
For another huge market- children's toys and educated appliances, the children's bikes, scooters, skateboards and e-scooters, as parents, they prefer to choose the most eco-friendly way of activities for their kids and leisures.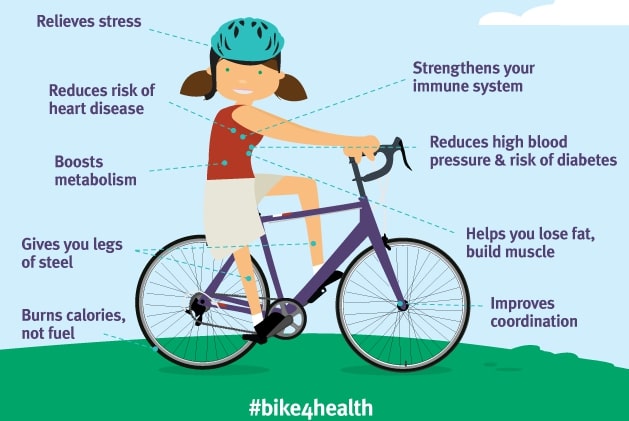 Favored restrictions from different governments
Several countries have introduced initiatives to encourage bicycle travel. Italy has decided to offer a subsidy of 60% of the selling price of a bicycle to consumers, up to a maximum of 500 Euros; France also supports business owners to offer a transport subsidy of 400 Euros per person to employees who commute by bicycle, and the British government has announced that it will spend £2 billion to increase the number of spaces for bicycles and pedestrians. Till 2025, they have shown the hope to let the users of bicycles double times. In addition, the media has also reported that cycling boosts the immune system.
In Germany, bicycle fever has a lot to do with the various measures introduced by the government during the pandemic. In response to the reduction in car traffic, the Berlin city authorities have re-signed roads and expanded temporary bike lanes. This measure is designed to meet the need for safe cycling during the epidemic, helping cyclists maintain the required 1.5-meter "social distance" and eliminating the need to wear masks. As of 28 April, motorists nationwide will not be allowed to park in bike lanes, subject to a fine of 55 Euros.
Docshipper Tip : With the good trend ahead, the only thing that will make you outstanding among your competitors is to find a suitable supplier and be familiar with the regulations all the time. The margin could be from saving manufacturing cost and short delivery time.
Where is the biggest bike sourcing market?
First of all, let's take a look at the data. In the bikes and electric vehicle industry, China has a complete industrial chain from components to assembling complete vehicles. According to a research report from CITIC Securities, two-wheelers are an important means of transportation, with 230 million units sold globally annually and market space of $80 billion.
Among them, Europe, China and the United States are the main consumer markets of bikes, with China accounting for 50% of the world's production; Europe has a total of about 250 million bicycles, and the annual demand has remained stable for many years, with annual sales of about 20 million bicycles, at an average price of about $500, and a market size of $10 billion; the U.S. sells 15 million to 20 million bicycles per year, with market size of about $60 billion dollars. Due to complete China's bicycle industry chain and strong R&D and production capacity, the bik companies can quickly develop new products at a lower cost. Now, in addition to exporting existing bicycles, the proportion of new bicycles and electric bikes is also increasing.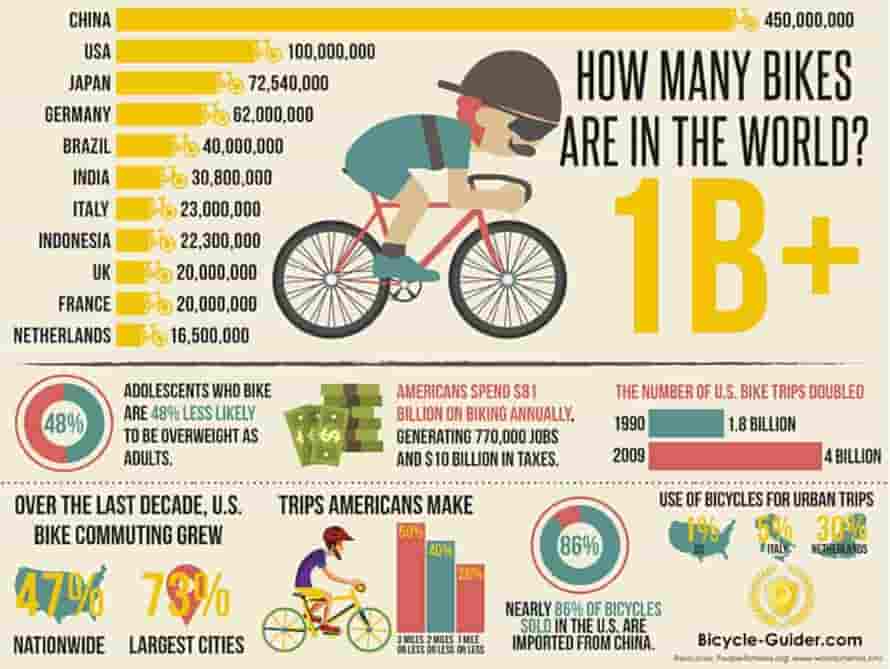 As you know, due to the price difference, local wholesalers are importing goods from China and earning huge profits. Most of the time, they import a variety of different bikes and parts and then distribute them to local shops, distributors or brands. The advantage they have is that they have the resources to source and maintain good relationships with various suppliers and they know how to solve customs clearance issues.
Bicycles exported from China account for more than 70 percent of the world market share, and the share of electric bikes is even higher." Chinese products have a significant cost/performance advantage and overseas demand has been strong. Under the impact of the pandemic, overseas offline stores closed their doors, so consumers have chosen to shop online through cross-border e-commerce, thus bringing about a significant increase in the volume of transactions in related categories on the platform.
What is the appeal of Chinese bicycles for the global market? The reasons for the rapid growth of China's bicycle exports are not only because the global market demand for bicycles has increased significantly in recent years, but also because Chinese bicycle enterprises are strong in research and development and production capacity and can quickly adapt to market changes. For example, the Golden Wheel Group, a huge Chinese bike enterprise, this year has developed a total of 14 series of mountain type, health type, shock absorption type, sports-type bicycles, nearly 1,000 varieties, which have won the hearts of consumers from Japan, South Korea, the United States, the European Union and other nearly 100 countries and regions.
How do you collect the first-hand info of bike selling?
No matter what scale of your business is at, the very first thing is always about the customer positioning. WHO ARE YOUR TARGETED CUSTOMERS? Children? Teenagers? Or working travelers? You'll tell the difference by choosing your products. Google trends can be helpful to get a general research of your region. Meanwhile, a general data map couldn't help you much. You'd better inquire about your nearest network, get to know about your market segment average prices to have an idea.
Who might be your network to work on? We've listed some as the followings:
1: Bicycle, electric bicycle traders, distributors, wholesalers
2: Chain stores, supermarkets for bicycles
3: Bicycle manufacturer (OEM) Original Equipment Manufacturer
4: Sellers on major e-commerce platforms, e.g. eBay's overseas sellers
5: Distributors and wholesalers of bicycle-related products, e.g. motorcycles.
6: Bicycle repair shops
7: Used Bike Market
8: Bicycle rental enterprises
9: Chain stores or traders of sporting goods, camping goods, outdoor sporting goods.
10: Bicycle Club
Next, you need to find your very own suppliers. As we've mentioned before, Chinese suppliers of bicycles have very competitive capabilities, we'll talk about Chinese wholesalers and manufacturers here in particular. Usually, here're 3 main ways to find a reliable and suitable supplier in your favor:
Online e-commerce platforms
Alibaba will be your first choice to get to know about the most complete sorts of bikes. As the biggest B2B trading platform, it generates the lastest info of the kind of bikes, the hot sale trend, the most reference of MOQ and lead time, etc.. Above all, if you have time and want to put efforts for your business insights, it would be better to work by yourself and put every detail of your supply chain under control. In that case, we suggest you choose the best way to take initials.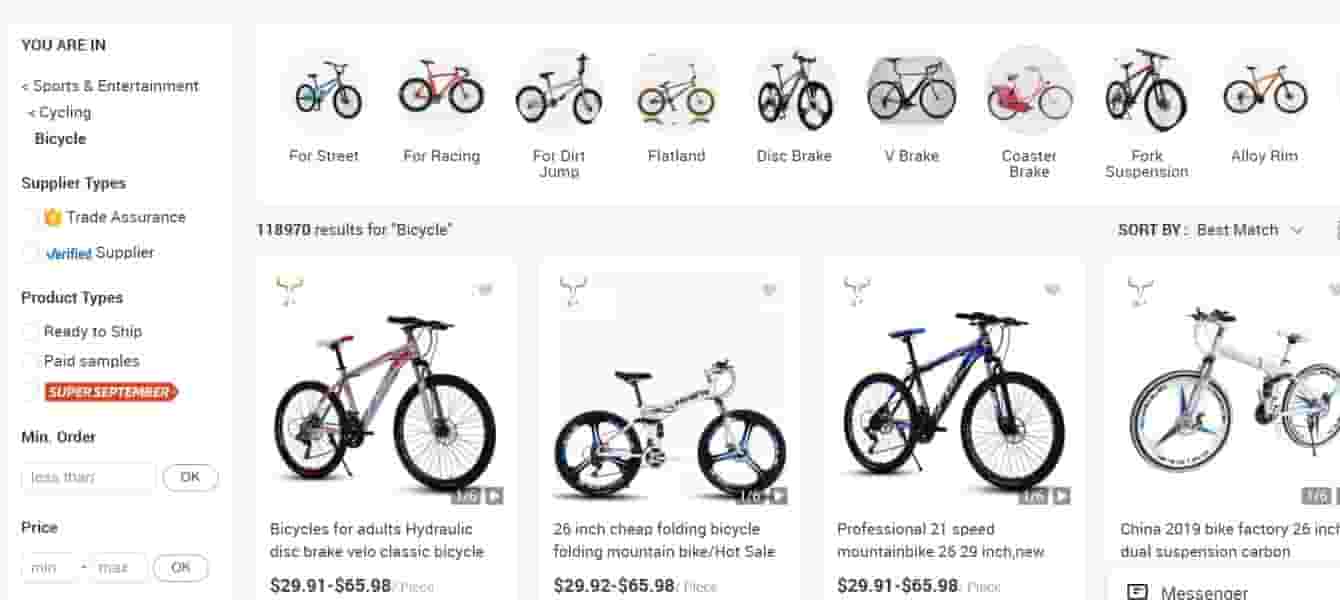 International trade fairs
Not only Chinese suppliers could be the first choice, when it comes to the auto parts, folding bikes, portable electric scooters, locks, brake lights, glow-in-the-dark tires, bike helmets and more have hot selling potential. While for the manufacturing capabilities, some European countries such as Germany have indispensable advantages without any doubt.
INTERMOT, the two-wheeled trade show in Cologne, Germany, is organized by the prestigious Cologne International Trade Fair. The organizers always pay attention to the effect of the exhibitors to display their products, the exhibitors will bring countless world-class new technologies and new products, placed prominently throughout the exhibition venue. The German two-wheeled motorcycle exhibition INTERMOT is held every two years and is a well-known professional international motorcycle exhibition with a long history.
There are 1,133 exhibitors from more than 40 countries, of which 66% are overseas exhibitors and more than 1,500 brands are exhibiting at the Cologne Motorcycle Show. With a net exhibition area of more than 43,000 square meters, a total of 219,000 buyers and visitors from 98 countries came to visit and negotiate, with 30% of professional buyers, it is the world's top professional exhibition for motorcycles, scooters and bicycles. According to the statistics of German professional exhibition companies, the German Cologne two-wheeled vehicle exhibition, more and more attention by business, each session of the number of visitors reached more than 20% growth, exhibitors also with a rapid growth rate of 5%.
Date: 07.10.2020 - 11.10.2020
Also you could go there to find out more registration details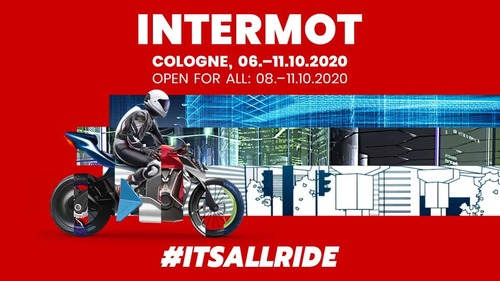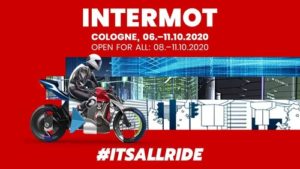 There are a lot of trade fairs like INTERMOT, what you need is to find the fittest for your targeted business. While if you have the resource to find out what you need but only know what you want, to save your time, you deserve a professional agency to offer you the best service.
How does Docshipper help you?
Besides the two above ways of searching for suppliers, a reliable agency is always ready to offer the best service as you need. Given the fact that the huge social network in Asia and Europe, Docshipper has responsible specialists who can speak fluent Mandarin, English, and French to help you contact the suppliers and control every single phase of the supply chain, quality control, and even shipping services. With the competency of handling sourcing, stocking, delivering, shipping, customs clearance and even marketing, the premium service from A to Z, we bet you will find whatever you need.
Docshipper Tip : Some of the wholesalers in your country may be distributors for factories in China. If you are sure that they are direct distributors, then you can buy from them. However, most of the time, they are run by local merchants. This makes it difficult to determine if they are sourcing from China (same as local distributors) or if they are partners with a Chinese factory. As long as you can get a reasonable price and service, you can try to work with them.
What are the relevant European regulations for bikes and e-bikes?
For bikes import in EU, we will have a general view of the staters.
Combined nomenclature (CN)
Community Customs Code (Council Regulation (EC) No 2913/92) has been launched in 1992, and that is valid for all the bicycles and relative accessories in EU and the other countries. To ensure the safety of the carriages, each product has been classified and given a code for identifying registered information on imports and exports and relating duties. Under this regulation, all bicycles, electric bicycles, and motorized bicycles and most of their parts fall under the provisions of Chapter 87: "Vehicles other than railway or tramway vehicles and their parts and accessories."
Bicycles are divided into four different categories and parts into 17 code categories (please see table).
Import Duties on non-EU Bicycles & Components

CN Code



Description



EU standard



duty rate



EU Preferential rate


8711 90 10

Cycles fitted with an auxiliary electric motor with a continuously rated power not exceeding 250 Watts

6%

2.5%

8711 90 90

Other motorcycles (including mopeds) and cycles fitted with an auxiliary motor

6%

2.5%

8712 00 13

Bicycles without ball bearings

14%

10.5%

8712 00 70

Other bicycles

15%

10.5%

8714 91 10

Frames

4.7%

1.2%

8714 91 30

Front forks

4.7%

1.2%

8714 91 90

Parts of frames and front forks

4.7%

1.2%

8714 92 10

Rims

4.7%

1.2%

8714 92 90

Spokes

4.7%

1.2%

8714 93 10

Hubs without freewheel or brake

4.7%

1.2%

8714 94 10

Coaster brakes and hub brakes

4.7%

1.2%

8714 94 30

Other brakes

4.7%

1.2%

8714 94 90

Parts of brakes

4.7%

1.2%

8714 95 00

Saddles

4.7%

1.2%

8714 96 10

Pedals

4.7%

1.2%

8714 96 30

Crank/gear

4.7%

1.2%

8714 96 90

Parts of pedals and crank gear

4.7%

1.2%

8714 99 10

Handlebars

4.7%

1.2%

8714 99 30

Luggage carriers

4.7%

1.2%

8714 99 50

Derailleurs

4.7%

1.2%

8714 99 90

Handlebar, carrier and derailleur parts

4.7%

1.2%

4011 50 00

New pneumatic tires of rubber of a kind used on bicycles

4.0%

0.0%

4013 20 00

Inner tubes of rubber of a kind used on bicycles

4.0%

0.0%

7315 11 10

Roller chain of a kind used for cycles and motorcycles

2.7%

0.0%

8301

Padlocks and locks

2.7%

0.0%

8414 20 20

Handpumps for cycles

1.7%

0.0%

8501 31 00

Electric motors of an output not exceeding 750W

2.7%

0.0%

8501 32 00

Electric motors of an output exceeding 750W but not exceeding 75 kW

2.7%

0.0%

8506 50

Lithium batteries

4.7%

0.0%

8512 10 00

Lighting or visual signaling equipment of a kind used on bicycles

2.7%

0.0%

9503 00 10

Tricycles, scooters, pedal cars and similar wheeled toys

0.0%

0.0%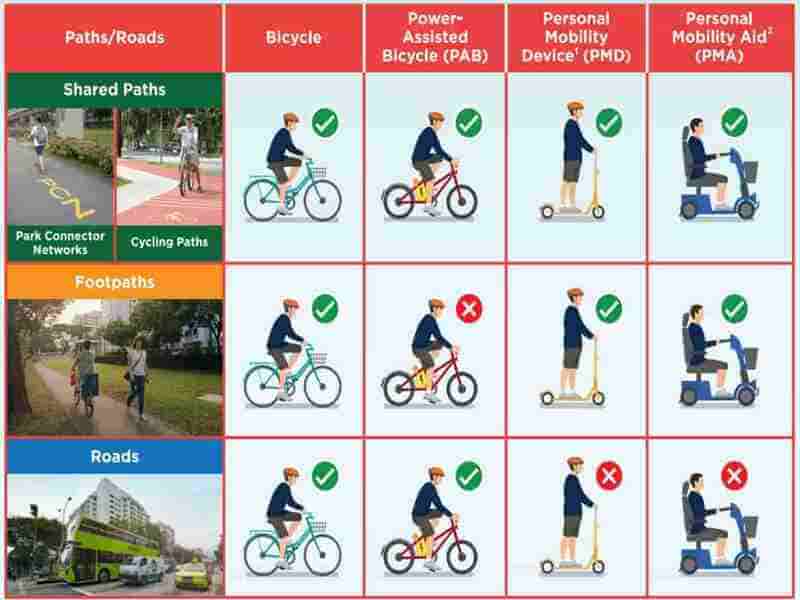 E-bike regulations in EU
An e-bike, also called Pedelec in Europe, is a vehicle equipped with pedals and an auxiliary motor, in which the motor does not drive directly (unless in start assist mode) and the auxiliary motor only delivers power when pedaled by a human. According to the characteristics of e-bikes, products exported to the EU market need to meet the technical requirements of EU No. 168/2013 (EU two-wheeled, three-wheeled, or four-wheeled certification and market regulation) or EN 15194 (EU e-bike standard), and other applicable regulatory requirements, such as General Product Safety Directive, Machinery Directive, Electromagnetic Compatibility Directive, and the European Union (EU). RoHS Directive, Low Voltage Directive, Battery Directive, WEEE Directive, REACH Regulations, and battery shipping requirements.
Currently, Europeans would purchase about 2 million electric bikes every year, and this market still continues to expand as this product becomes more diverse. With the prosperity of electric vehicles in the European market, the EU region in recent years has continuously introduced a number of standards for electric vehicles for product safety, which also means raising the global electric-assist vehicles to enter the European market threshold. 2018 onwards, the EU also on China's exports of electric bicycles into the European market to implement high anti-dumping tariffs, up to 79.3% tariffs.
First of all, you will need to make the necessary certificate, "CE" marking(CE marking is a part of the EU's harmonization legislation, which is mainly managed by the Directorate-General for Internal Market, Industry, Entrepreneurship, and SMEs. The CE marking for Restriction of Hazardous Substances is managed by Directorate-General for Environment. Comprehensive guidance on the implementation of EU product rules can be found in the so-called Blue Guide.)
E-bikes for CE certification process
The manufacturer (hereinafter referred to as the applicant) submits an oral or written initial application to the testing agency.
The applicant fills in the application form and provides the application form and product manual to the testing organization.
Testing agencies to determine testing standards and test items and quotes.
The applicant confirms the offer, both parties sign the service contract and pay the certification fee.
The applicant sends samples and relevant technical documentation to the testing agency.
Laboratory testing of products and review of technical documents.
If the test fails or the technical documentation does not meet the requirements, the laboratory will notify the applicant in a timely manner.
The applicant improves or modifies technical documents on the product.
Laboratory retesting of improved products and review of revised documentation.
If correction or retesting costs are incurred, the laboratory will issue a supplemental fee notice to the applicant.
The applicant requests payment of the fee in accordance with the supplemental fee notice.
The laboratory to provide the applicant with test reports and certification CE certificate.
After you got the basic certificate, let's take a look at the e-bikes standard in different countries.
America
The National Highway Traffic Safety Administration (NHTSA) classifies low-speed electric bicycles as consumer products, and electric bicycle products fall under the jurisdiction of the Consumer Product Safety Commission (CPSC). The CPSC requires that all low-speed e-bikes or tricycles manufactured for commercial use must be equipped with pedals that can be pedaled, have an electric motor output of no more than 750 watts, a speed of no more than 20 miles per hour (32 kilometers per hour), and weigh no more than 50 kilograms. However, the definition and regulation of e-bikes vary from state to state in the US.
Japan
In Japan, there are strict restrictions on the use of electric bicycles. Only "intelligent electric-assist bicycles" are allowed on the roads in Japan, and the requirements for "intelligent electric-assist bicycles" are very strict; the Japanese Road Traffic Law specifies the following for electric-assist bicycles in all road conditions.
If the speed is less than 15km/h, human power: electric power≥1, i.e. electric power is not allowed to be greater than human power, but electric power is close to human power.
Under any road conditions, when the speed is greater than 15km/h, the power will be reduced by 1/9 when the speed increases by 1km/h.
When the speed exceeds 24km/h, the electric system of the whole vehicle will be turned off.
Within 1 second after the human pedaling starts, the electric booster system will start to be requested; within 1 second after the human pedaling stops, the electric booster system of the whole vehicle will be turned off.
In order to save electric energy, after the intelligent electric-assist bicycle stops running for a certain period of time (generally 3-5 minutes), the whole bicycle will be in a dormant state.
The continuity of riding must be ensured and the power should not be intermittent.
Europe
Electric bicycles in the European Union are usually divided into two categories: electric-assisted bicycles and electric bicycles. Electric bicycles that do not require a driver's license to legally be on the road refer to electric-assist bicycles, which are limited to a maximum power of 250 watts and a maximum speed of 25 km/h.
Maximum rated power of 250 watts (0.25kw);
When the speed reaches 25km/h or when the pedal stops, the output horsepower will be gradually reduced until power failure;
The battery voltage is lower than 48VDC or the built-in charger voltage 230V. Requirements 3. Electromagnetic compatibility (interference and tolerance)
Battery safety test 5. Waterproof test IEC 60529 IP X4 6.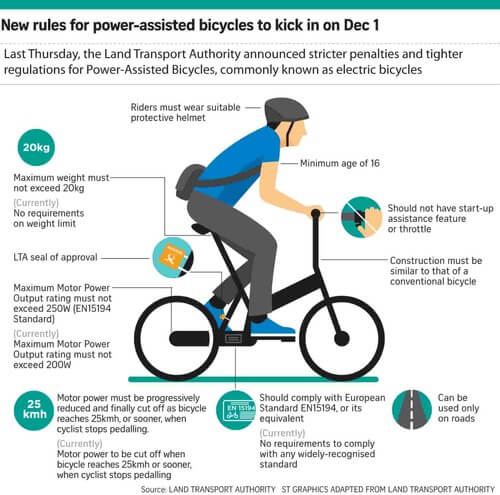 Docshipper Tip : Most Chinese bike manufacturers sell their products online and offline. With the help of the internet, you can easily contact these suppliers online, such as their official websites, third platforms or social media. Not to mention that this is the easiest way to buy bikes from China. Not everyone has the time to fly to China and meet with suppliers. As long as you know how to identify the quality of the supplier.
Professional help from Docshipper
You may still be concerned about the quality of the bike. Right, it usually depends on the suppliers---if they're legit or reliable. A professional international trade agency like Docshipper will be extremely helpful to reassure your concerns. No matter if it's your sourcing budgets, quality standards, regulatory requirements or shipping service, Docshipper is devoted to offering the whole cycle of consultant services just for your needs. Like its slogan says: " Your purchase, our mission!"
FAQ | Seize the peak season for bikes selling! [GUIDE OF BIKE IMPORT BUSINESS]
🚩 Why choose china as the main sourcing market for bikes?
Under the COVID-19, the demand for bicycles in Europe and the United States has increased dramatically, but the supply of bicycles from domestic manufacturers is not enough to keep up. China is a big producer of bicycles, with an annual output of 110 million units, accounting for about 50% of the world's annual sales, and has the advantage of stock. Also, it has a significant cost/performance advantage due to low labor costs and mature production technology.
🏁 What kind of certificates are necessary from the e-bike suppliers?
Electric vehicles are classified as Class 9 dangerous goods, UN3171, and need to be transported as dangerous goods for Chinese export. Dangerous package certificate full name
💸 How much is the average price for a bike in European market?
Europe, China and the United States are the main consumer markets for bicycles, with China accounting for 50% of the world's production; Europe has a total of about 250 million bicycles, with annual demand remaining stable for many years, and annual sales of about 20 million bicycles, at an average price of about $500, with market size of $10 billion; the United States sells 15 million to 20 million bicycles per year, with market size of about $6 billion.
🔦 Is the Children's bikes market promising?
The strong demand for fitness bikes and children's bikes from Europe and North America due to increased time spent at home and strong demand for fitness bikes and children's bikes from overseas, coupled with the fact that some countries subsidize people to buy bikes, further strengthens the demand for bikes in these two markets.
📠 Can I just import spare parts of bikes and e-bikes?
Of course, actually it's quite profitable if you import from Chinese sourcing market and target at American market. Bicycle supply chains are more cumbersome, with more parts, complex combinations, and higher costs. Without a more complete supply chain, it may be too late by the time preparations are made. On the other hand, with the expansion of local production in the United States, it makes the demand for parts in U.S. factories increase, which may lead to the export of bicycle parts in China.
DocShipper info: Do you like our article today? For your business interest, you may like the following useful articles :
DocShipper Advise : We help you with the entire sourcing process so don't hesitate to contact us if you have any questions!
DocShipper Sourcing | Procurement - Quality control - Logistics
Alibaba, Dhgate, made-in-china... Many know of websites to get supplies in Asia, but how many have come across a scam ?! It is very risky to pay an Asian supplier halfway around the world based only on promises! DocShipper offers you complete procurement services integrating logistics needs: purchasing, quality control, customization, licensing, transport...
Communication is important, which is why we strive to discuss in the most suitable way for you!