The choice of the product in dropshipping is very important because it is a very popular business model and therefore, consequently, there is a lot of competition.
Dropshippers, to get noticed and be successful in the market, must choose very well the products they sell and how they market their products.
How should a good product be?
As I explained before, it is very important for a dropshipper to choose a good product and to be such, it must reflect important criteria to allow the growth of your business.
Therefore, a good product must be profitable, in high demand and easy to ship, small and light. To find it you have to do a lot of research and we recommend that you:
Browse

marketplaces

like eBay, Amazon and AliExpress

Familiarize yourself with

trends

See how many

active sellers

are for each niche

Learn and control your

profit margins

,

sales costs

and

shipping costs

.
The importance of the selling price
The selling price is very important to improve and grow your dropshipping business for many factors which are:
The convenience of the product price allows you to be more likely to

sell in large quantities

Consequently, the sale of large volumes of products, allows you to have more opportunities to get customer reviews, which is important for the

credibility

If you sell products for

less than € 15

, you are forced to sell large quantities in order to

make a profit

Retail products that are sold

more than € 200

are not considered affordable and therefore

difficult to sell

. Plus, reimbursing products that cost € 200

can

damage your business

.
So, for the reasons explained, the ideal selling price ranges from € 15 to € 200.
When is it advisable to sell a product for more than € 150?
If you are able to sell products with an Minimum Announced Price (MAP) or Minimum Retail Price (MRP), we recommend that you exceed € 150 because with an MRP, it is not possible to price a product below a certain price. set by the manufacturer.
Like for example, Apple applies a very strict MRP to its products and in fact, no retailer has better iPhone deals than anyone else.
How to choose the profit margin
Your profit margin must be at least 20% to 40% but it can be even higher because many dropshippers raise their prices by 100% or more.
The important thing is that your profit margin must take into account the costs of shipping, packaging, your marketing budget, and any additional sales expenses. So it's much safer to choose a dropshipping product that you can sell at a high margin.
For example, if you sell a product for € 200, you can have a profit margin of 30%, meaning a profit of € 60 per sale. On the other hand, if you're selling a product with a retail price of € 20, you'll want the profit margin to be higher.
Why are product size and weight important?
In choosing a product, sometimes non-expert dropshippers don't pay attention to the weight and size of it and they are wrong because if you choose small and light products, you risk less of having shipping problems.
The best dropshipping product must come in a shoe box.
Which shipping service to use?
Most of the dropshippers, for their shipments use ePacket which is a service that allows you to quickly ship from China / Hong Kong to the United States and over 30 other countries but you have to be careful about the weight and size because the weight limit for ePacket it is 4.4 kg or 2 kg and you must also respect the minimum and maximum size requirements of the products you want to ship.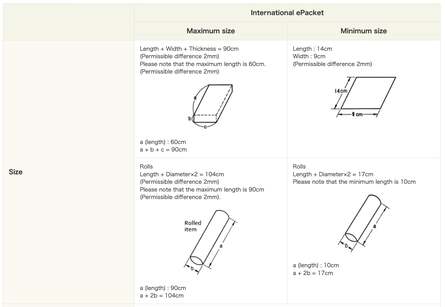 Criterion to consider in e-commerce
An important criterion to remember is that a good dropshipping product generates several repeat purchases and is therefore purchased multiple times by the same customer even if it is out of stock and needs to be renewed.
To guarantee the seller a predictable monthly income, once the customer has been won over, it is important to retain them and it is possible if you offer them a disposable, renewable product such as, for example, health and beauty products that should be purchased every time they run out or, to retain a customer, they can be provided with a subscription service with products such as men's razors, luxury groceries and carefully selected socks that are delivered to customers every month.
Choosing a product that always needs to be repurchased or a subscription for customers, in addition to guaranteeing you a predictable monthly income, are much more effective methods than putting in a lot of effort to make a single sale and never see or hear that customer again.
Why do you need to choose a good supplier for your business?
To grow your business, in addition to having to choose a good product, it is important to have a quality supplier for delivery because you rely on the supplier to produce the product, have it in stock when ordering and deliver it to your customers on As soon as possible.
Fad product and the impact it has on your investments
The strong fad products are interrupted or changed every year, and for that very reason, are not a good choice because it will waste your time and your money to upgrade your site and product sheets more regularly.
And that's why it is best to choose a product that stays in production consistently because, by not having to update product information every time, it allows you to save your investment in quality photographs and a quality description for your product sheets.
Docshipper Tip : For dropshippers, regarding sales prices, products with a Minimum Retail Price (MRP) are the best because, as it isn't possible to set the price of a product below a certain price set by the manufacturer, it avoids the competition on price, but rather on value and additional benefits for your customers.
Which products you don't have to choose
What types of products are best to avoid?
In order not to take the risk of having negative feedback and reviews, it's best to avoid fragile products that could easily break along the way. And if you don't buy them from suppliers you know, electronic products can also be considered fragile products and best to avoid.
Therefore, it's best to choose robust and reliable products that can withstand international shipping.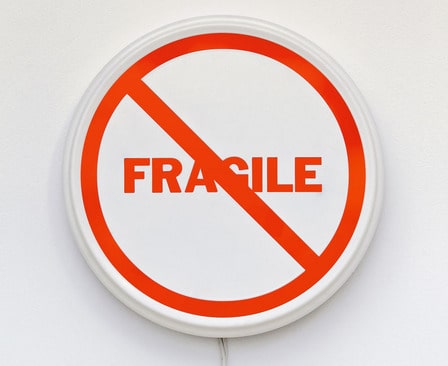 Why is it better to avoid the products of the big brands?
Unless you have the purchasing power of a large retail store, it is best to avoid the big brands as branded / designer products have very low profit margins and it is not true that you can make a lot of money online just because they are well known, sought after and expensive. So, it's better to stick to generic products or consider private labeling.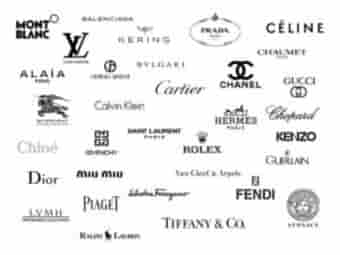 What can you risk if you sell counterfeit products?
Although there is a market that sells imitations or even copies, you must absolutely avoid selling counterfeit products because it can cause you serious legal problems and your business can be put at risk from the beginning. So you don't have to trust suppliers who offer you so-called branded products at prices that seem too good to be true because they are very likely to be fake.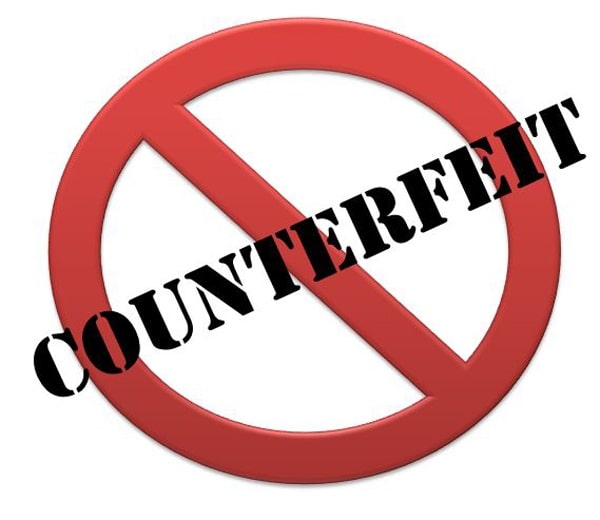 What is one of the mistakes that dropshippers who don't have much experience make?
The mistake that most dropshippers who are just starting out make is to choose a very competitive product and then a product that many other people sell on AliExpress, Amazon and eBay, plus it is featured on all the best selling and most popular product lists and on all social media.
It is a mistake to choose a competitive product because by competing with many other people who sell the same product, your market share will be reduced and this could force you to compete on price and is something that is best avoided.
So we advise you to choose a new product that is useful and not very present in the market.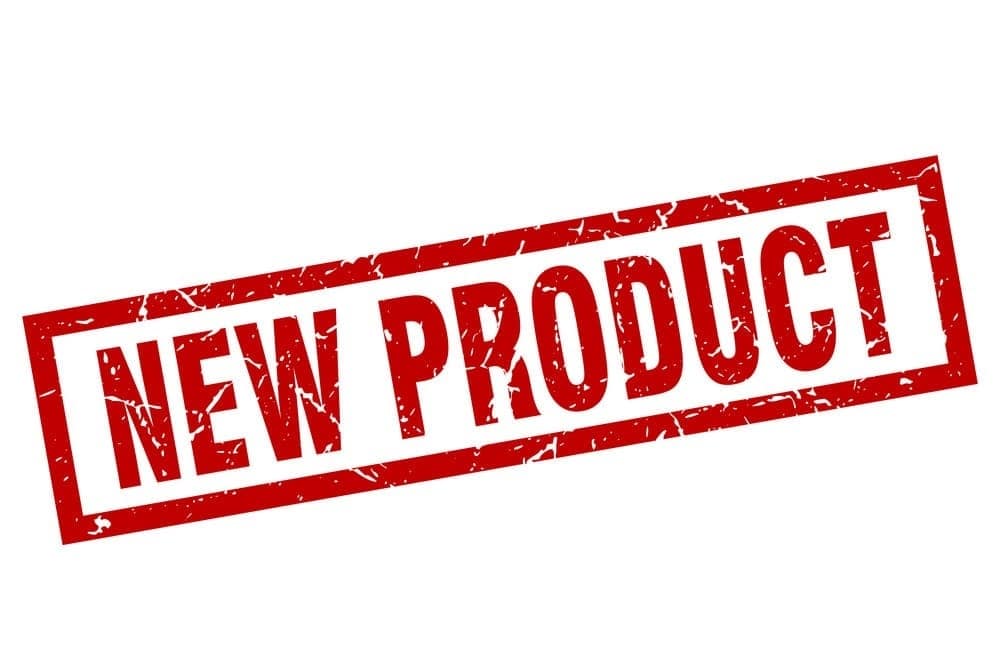 DocShipper info : As it provides you with the products you will sell, it is very important to choose a good supplier because, to a large extent, it depends on him / her the growth of your business. So if you have difficulty finding a good trusted supplier, contact DocShipper who with its group of professionals will help you find an excellent supplier.
Advice on what to do to choose a good product for your business
Choosing a good product depends on research, planning and strategy. And we will show you all the methods to follow to make sure you choose a great product that will allow you to grow and improve your dropshipping business.
So in addition to following the advice we gave you previously, also add the following steps to take.
The importance of brainstorming about the product you would like to sell
The first step in choosing a good product is to brainstorm product ideas.
This step can be simple and logical but it is very important, so start thinking about all the potential product ideas that come to mind and write them down because they could become valid product ideas.
Of course, you also need to be aware of selling on popular marketplaces like Amazon, eBay, Etsy and AliExpress as this will give you an idea of the trend.
Which sites to consult for product choice
To save the time it takes to browse thousands of products on supplier sites, use social shopping sites which are marketplaces organized by users and trendsetters and provide you with a list of items selected based on your personal interests or market trends.
These sites are also very useful for keeping up with trends and consequently help you find interesting product ideas.
Here you are some examples of sites you can use:
How can dropshipping shops be helpful in choosing a product?
Big and small brand dropshipping stores can help you choose your product because they can inspire you to find product ideas and visualize how you want your store to look. So we recommend that you look at the stores that are flourishing, see what they sell and take note of how they organize their listings, product photography and description, and learn from the best people in the dropshipping industry.
Here you are some examples of successful stores that could help you choose a product:
greatgeorgewatches.com

littersf.com

toyshades.com
How to do a research on the prices and competition of a product
Once you have some product ideas, thanks to brainstorming, social shopping sites and other successful stores.
You need to take your list of potential dropshipping products and do some market research to find out how well the product sells and what competition there is in the market.
To know how well your product sells you need to search each of your product ideas on eBay and Amazon and make a note of the selling price of your product and similar products, knowing that the ideal selling prices range from € 15 to € 200.
Instead, to avoid selling in a saturated market you have to know how much competition there is in the market, you have to look for the number of sellers of your product or similar products. To do this, you need to start searching for your product on eBay and Amazon, scroll through the listings and note the different sellers.
If you find more than 15 established sellers, it is best for you to consider a different product.
Docshipper Tip : For dropshippers, regarding sales prices, products with a Minimum Retail Price (MRP) are the best because, as it isn't possible to set the price of a product below a certain price set by the manufacturer, it avoids the competition on price, but rather on value and additional benefits for your customers.
FAQ | Useful tips for choosing a product to sell in dropshipping
What do the MAP and MRP refer to?
The Minimum Advertised Price (MAP) refers only to the prices that are advertised as organic and paid promotions and therefore, as you do not advertise it, once a customer is on your site, you can give them a coupon or sell at a price. inferior. Instead, the Minimum Retail Price (MRP) refers to a strict price below which you can never go down, even in private offerings.
How do I choose a good supplier?
It is advisable to contact multiple suppliers, in order to compare them and find the suppliers that will suit you best, the objective here being not to sign with the first one that comes along. Even if the process can be longer, it is a step not to be neglected, and it will be better for your future business.
What do I need to do to know what the potential profit margins of a product are?
To find out what your potential profit margins are, you need to start contacting suppliers or you can get an idea by looking at similar products on sites like Alibaba and AliExpress because you find many Chinese suppliers listing their products.
Is it possible to try a product before making a final choice?
Yes, it is possible to try a product before having to make a final choice. You just have to have ideas about the products you would like to try and you need to look for suppliers who can provide you with samples so that you can test the quality of the product as well as the efficiency and reliability of the supplier.
DocShipper info: Do you like our article today? For your business interest, you may like the following useful articles :
DocShipper Advise : We help you with the entire sourcing process so don't hesitate to contact us if you have any questions!
DocShipper Sourcing | Procurement - Quality control - Logistics
Alibaba, Dhgate, made-in-china... Many know of websites to get supplies in Asia, but how many have come across a scam ?! It is very risky to pay an Asian supplier halfway around the world based only on promises! DocShipper offers you complete procurement services integrating logistics needs: purchasing, quality control, customization, licensing, transport...
Communication is important, which is why we strive to discuss in the most suitable way for you!