Coronavirus or (COVID-19)  emerged from Wuhan in China in late December 2019. It spread very fast and in a short time all around the world. Up to this day it has claimed lots of human and economic casualties. So what's the impact of this crisis on imports/exports, suppliers, logistic services, SMEs ? how did Covid-19 affect China economy and its trade partners? and finally an effective vaccine for the virus?
Easing import customs and tariffs for essential manufacture products
According to the latest reports by WTO in the context of Coronavirus COVID-19 most countries have taken drastic measures in order to facilitate sourcing and importing essential products. As an example Anguilla disposte  tariffs on protective ingredients and medical goods. Meanwhile Argentina eliminated medical equipment and personal protective equipment from the list requiring non-automatic report import licensing requirements. 
It also included suspension of certain customs processing deadlines, and renouncement of export duties by the sworn export declaration MSME.
Australia, Azerbaijan, Bangladesh, Bolivia, Brazil, Colombia, Dominican Republic, Ecuador, El Salvador, Eurasian Economic Union, Fiji, Georgia  also waived tariffs for certain goods like test kits, gloves, gowns, disinfectant preparations.
Restrictions and ban on exporting medical equipment
On the other hand a general restriction has been brought into place for exporting certain medical equipment by several countries. Argentina, Costa Rica and Brazil implement export licensing on medical devices. In the same way Albania, Algeria interdict exporting certain drugs and medical equipment.  Australia also limited export of products which are necessary in fighting against Coronavirus (COVID- 19).
A series of ban on exporting certain medical essentials by the following countries: Azerbaijan on preparations and supplies necessary for combating the virus, Kingdom of Bahrain on face masks, Bangladesh on medical and non-medical masks and disinfectants, Bulgaria on quine based-medicaments, Colombia on personal protective equipment .
As well as Cyprus and Czech Republic on medicinal products related to COVID-19, Ecuador on pharmaceutical ingredients and protective equipment.  Egypt on leguminous vegetables and thereof, El Salvador and Honduras on dried leguminous vegetable, Georgia on diagnostic certain laboratory equipment  and Hungary, Greece Denmark, France, Estonia.
Large economies
The big economies like China, European Union, Eurasian Economic Union and India also brought new amendments to their export policies.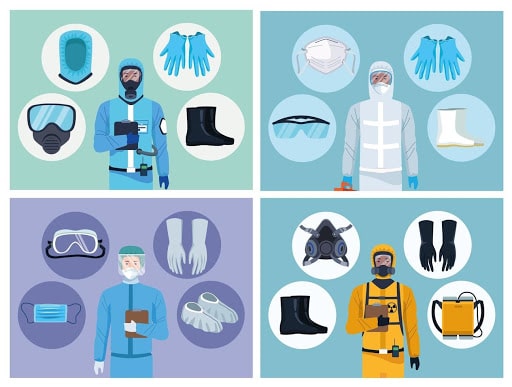 Impact of disruption in supply chain on freight forwarders
Shipping and logistic services are facing challenges with closed shipping ports and new changes in port protocols requiring additional documentation and examination for medical and essential goods. In addition, measures have been taken to ensure health and safety of people working in the supply chain. Supplying through air freights has been disrupted due to cancellation of hundred and thousand flights. 
Meanwhile freight forwarders are facing closed borders especially for non-essential manufacture products. Except for some freight forwarders like Docshipper that has good networks and partnership with suppliers and manufacturers. Even in such pandemic situations we work hard and we try to find ways to give you a hand. 
The key solutions
to overcome challenges caused by Coronavirus (COVID-19)
The real solution to come out successfully from this crise for business owners is in having cooperation and transparent information related to business policies among governments. On the other hand International supply chains should be kept flown, especially for essential manufactured products and avoiding making the situation worse. We can't survive from this pandemic by closing borders and lockdown. 
Docshipper Tip : Contact us, we are using modern and digitized supplying and resourcing systems and strategies. Even in the beginning of the COVID-19  pandemic which the most of the countries including China, Western Europe and North America went to lockdown, Docshipper could manage supplying and sourcing processes of their partners very efficiently.
SMEs struggling new challenges 
The pandemic has affected negatively on almost all business owners such as wholesales, logistics services and freight forwarders and manufacturers, but the impact on small business owners is large, especially for those who import from China. Manufacturers have closed their factories and small businesses running out of inventories.
Most small and medium size enterprises stock up only for two to three months due to a small capital or a storage shortage. In the current situations they can't order for more supplies and with the delays in supply from China they lose their ranking in the market and it could be catastrophic for some. 
Except for those who have several supply chain streams and they are not concentrated only on China.
DocShipper Advice : Docshipper is active in more than 40 countries and several continents can connect you to different suppliers around the world.
If you have storage shortage check our dedicated page here to know more about warehousing. DocShipper warehousing
Coronavirus (COVID-19) impacts on China and the world economy
China now has a very significant role in the world especially from an economic point of view. It is the second largest-economy in the world being the United States in the first place. China accounts for 9.1% of imports of the world and 13.7% of exports, as some call China as the factory of the world.
Most of wholesalers are situated in China, now you can guess the effects of closure of manufacturers in China and the disruption of supply chain.
But you should not worry because there are freight forwarders like Docshipper which even in such tuff situations can help you in sourcing and shipment of your goods from china using several streams such as air freight, ship freight and train freight according to your needs.
Coronavirus (COVID-19) impacts on China vs U.S. trade relations
Due to what Donald Trump claims unfair trade practices by China, it's been two years that the United States and China are in a continues trade war. It begun by the United States by raising import tariffs from 3% to above 20% on 360 billion worth of Chinese products. As revenge China in his turn raised import tariffs on around hundred billion worth U.S. import products from 6% to 20%. After long negotiation on Dec 13, 2019 the two country came to a deal which they called it Phase one and the tension started decreasing.
But after emerging Coronavirus which is also called Covid-19 in China and spreading very fast in the U.S. and around the world the two counties started blaming each other for not being honest and responsible regarding the fact that how dangerous the virus is and how it can spread very fast.
But things might get better with Joe Biden the elect president of the United States. Joe Biden who is a republican could win the presidential election of the United States on November 2020. Meanwhile after passing one week from the election it is still hard for Trump to accept his defeat in the election by his opponent Joe Biden. But he should leave the White House on 13 January 2020.
Economists and politicians expect the United States would have different and better foreign affairs leaded by the new president Joe Biden.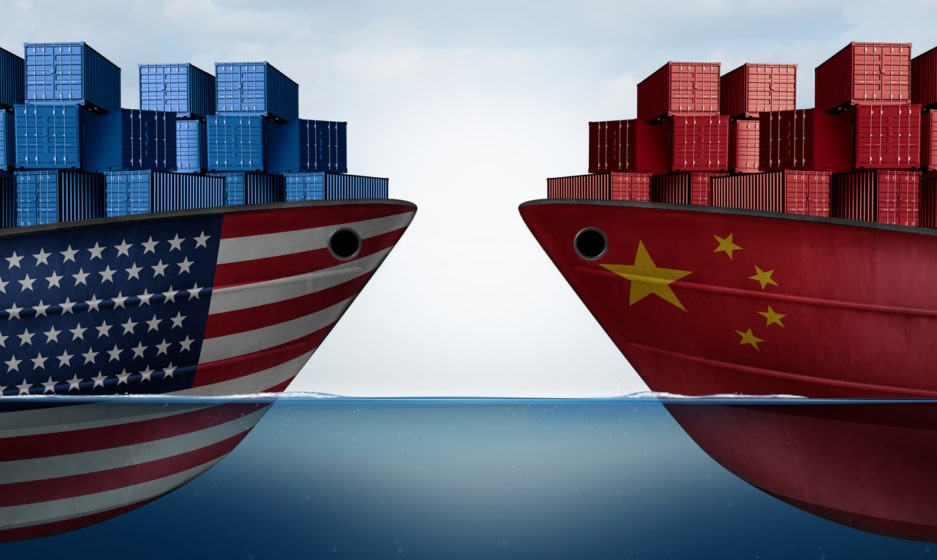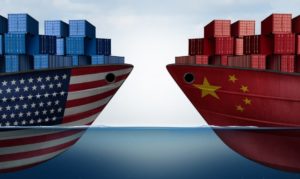 Coronavirus(covid-19) impacts on China vs EU trade relations
After intense measures taken by China and EU to prevent the spread of the COVID-19 the EU's seasonal trade shrank from  €46.5 billion in January  2020 to € 43.1 billion in February of the same year. It shrank more to reach €41.9 billion in March.
Fortunately it bounced back above its January 2020 level to € 49.0 billion in April. Thanks to large imports of textiles, surgical masks, face masks, single use sheets, automatic data processing machines, electronic tubes, valves and related articles from China to the EU.
On the other hand the large imports decrease were concentrated  more on  footwear, telecommunications equipment, and baby carriages, toys, games and sporting goods. They made up 55% of total trade in goods in the year 2019. But there is some good news around creation of Coronavirus (COVID-19) positive vaccine.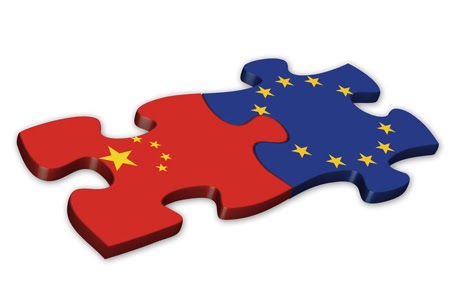 DocShipper Advice : You should always keep in mind that DocShipper will always work on optimizing the logistic processes in order to maximize your results, your costs and will also support you throughout the purchasing process: supplier research, negotiation, quality control.
Coronavirus (Covid-19) vaccine
Coronavirus put the entire world in a shock and for the first time the entire world has the same as president Macron calls it invisible enemy.  Global vaccine makers around the world are trying hard to find a vaccine for this virus and save the world. There are several vaccine candidates in the trial phase and might come to the public soon. Some countries has rushed and claimed finding a positive vaccine even before it's final clinical trials.
Russian claims a successful Coronavirus (Covid-19) vaccine
The first country was Russia who on August 11/2020 announced finding a vaccine for this deadliest virus when it was only in phase 2/3 trail. They named it as Sputnik V. They didn't published enough details about the vaccine to world and it hasn't tested to a big number of people, only 76 people including Putin's the President of Russia daughter. Specialists doubt on effectiveness of this vaccine.
Chinese Coronavirus (Covide-19) positive vaccine
After Russia, China subsequently announced creating a successful Coronavirus (Covid-19) vaccine. China is developing four Coronavirus (Covide-19) vaccine candidates and they are in the final stage of trial. Chinese pharmaceutical companies like Sinovac and has tested it's vaccine to the thousands of participants.
Pfizer and BioNTech also announced an effective vaccine
Pfizer an American pharmaceutical company and BioNTech a German pharmaceutical company working jointly recently announced their 90% effective Coronavirus (Covid-19) vaccine phase 3 trials successfully. The vaccine has been studied on 43,538 participants which is a big number and from different backgrounds. This vaccine is more promising than the ones announced previously.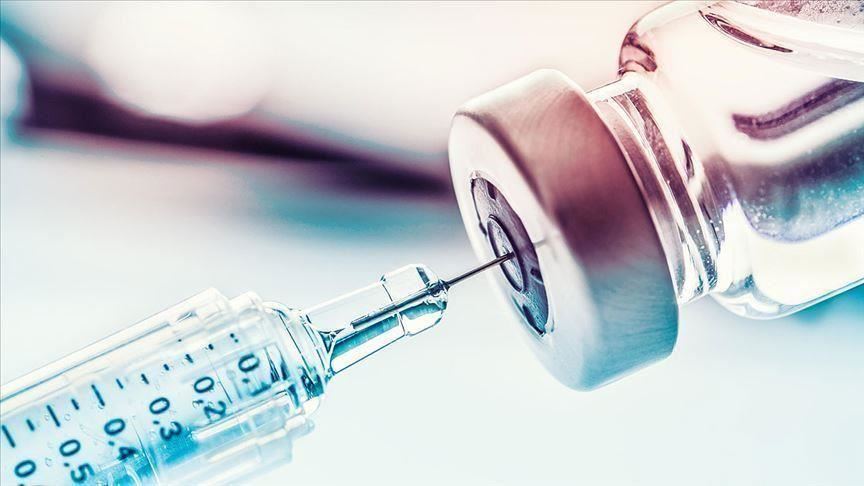 DocShipper Advise: You don't have to worry about your logistical routing and the conformity of your electrical products, you can count on our 3PL (Third Party Logistics) to handle the entire process safely. Do not hesitate to contact our agents!
Post-COVID-19 sourcing and global supply chain
Coronavirus (COVID-19) pandemic highlighted what are the risks of having only one supplier in this case it was China. After closing manufacturers in China all supply chains disrupted. All the businesses sourcing from China went out of inventories. This was true especially about medical and protective equipment which are mainly sourced and supplied from China, in addition to the high-tech products and equipment.
Can you guess why Apple couldn't make the IPhone 12 smartphone and couldn't release it in time? Well, the answer is obvious because Apples' supply chain disrupted and also it was because of the factories closure in China. Not Apple neither anybody else had the risk of a pandemic in their sourcing and supply chain risks list.
The same story was true for hundreds and thousands other companies which their only sourcing stream was in China. But we will see some major changes in sourcing and supplying hubs in the future.
Where will locate the future manufacturing hubs?
One big lesson that Coronavirus pandemic taught us is to diversify our manufacturing and the supplying hubs. And the risks of relying only on one supplier would be so high. There will be a big shift in manufacturing and supplying hubs. And the future locations that would benefit from these diversifications are: India (with almost the same capacities and sources as China), Mexico, and Vietnam.
Automation and digitization of firms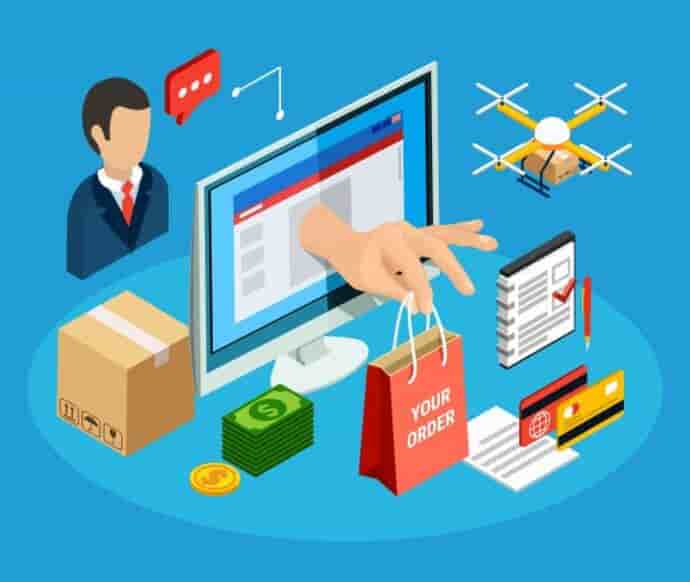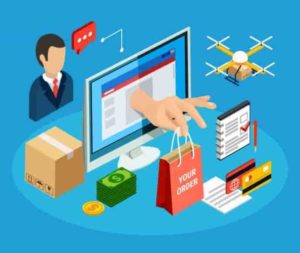 Besides the shift in sourcing and suppling streams, the second shift would be in the way we will work in the future. Most of businesses will go online and towards automation. Companies like Microsoft, Facebook and Twitter are already went almost 100% online. Digitization would take time but it would be very effective and efficient in every situation.
Advantages of digitization to the Firms & employees
More and more firms are increasingly moving towards digitization. This trend would benefit the companies and also the employees. For companies some fixed costs like renting offices places, insurance for the office equipment and building and … would cut.
On the other hand the benefit for the employees would be at least regarding the time they save which normally they were spending in the transport for going to office and coming back home, the costs they normally bear in buying formal clothes for office. Not to mention the decrease in the air pollution, thanks to the decrease in using private and public transports.
FAQ | How Covid19 affected import/export fields
💡 Which freight forwarder can assist us the best in terms of sourcing and logistics services?
Docshipper can be the best choice to make when it comes to sourcing and logistics services. Docshipper with a professional an active team can help you with finding suppliers, procurement process, storage and shipping through air freight, ocean freight, rail freight and by trucks.
🚩 What are the negative impacts of COVID-19 on exports/imports from china?
Besides human casualties caused by COVID-19, it also ended up with closure of manufacturing companies in China and disrupted supply chain of goods and products in the market and consequently it left companies with a shortage of inventories and supply.
🔥How can we overcome the negative impacts of Coronavirus?
There are essential steps to take in order to pass this pandemic successfully. The first step would be to have cooperation between countries and keep the trade and global supply chain for essential and medical equipment flow. And secondly we should have solidarity and we must avoid closure of borders especially for import/export of essential goods with neighbors our trade partners. And third we need to facilitate the trade protocols and customs.
🍀 What changes can we expect for sourcing and global supply chain in post-COVID-19 period?
Firms by now understood the high risks of concentrating on one sourcing and supply chain main stream. There would be a big shift in supplying hubs decentralizing from China towards new potential centers like India, Vietnam and Mexico and home country. And other change which is already started in to getting shape is the digitization and automation of firms especially sourcing and supply chain companies.
DocShipper info: Do you like our article today? For your business interest, you may like the following useful articles :
DocShipper Advise : We help you with the entire sourcing process so don't hesitate to contact us if you have any questions!
DocShipper Sourcing | Procurement - Quality control - Logistics
Alibaba, Dhgate, made-in-china... Many know of websites to get supplies in Asia, but how many have come across a scam ?! It is very risky to pay an Asian supplier halfway around the world based only on promises! DocShipper offers you complete procurement services integrating logistics needs: purchasing, quality control, customization, licensing, transport...
Communication is important, which is why we strive to discuss in the most suitable way for you!