Sourcing and procurement are two distinct but interconnected functions within the realm of supply chain management. While they both deal with the acquisition of goods and services for a business, there are notable differences between the two.
It's actually quite important to know the difference between these two terms to make strategic decisions, select and manage suppliers effectively, achieve cost savings, and evaluate risks. Basically, it can optimize your supply chain performance and enhance overall procurement outcomes. Discover the subtleties between the two terms to help you make clear decisions. From the careful selection of suppliers to internal needs management, every step counts.
Alerte DocShipper : DocShipper helps SMEs and individuals import easily from Asia by finding you a reliable supplier and arranging the whole procurement process. Let us help you optimize your sourcing and protect you from supply chain risks. Contact us to learn more about how we can help you.
What does Sourcing mean?
Sourcing consists of identifying and assessing potential suppliers and selecting and managing suppliers to ensure the best value for your company.
You must first identify and evaluate your suppliers before you can purchase products from them.
If your sourcing strategy is effective, you may be able to find reliable, fairly priced, and high-quality suppliers to provide the products you need.
This could also entail checking to see if your business policies—like your ESG (environmental, social, and governance) procurement strategy—are being followed. Here, due diligence streamlines and improves the effectiveness of the entire procurement process.
How does the sourcing process take place?
The process of sourcing involves: 
Getting quotations

Gathering vendor data

Figuring out lead times

Establishing contracts

Pricing

Establishing minimum order quantities and other tasks. 
Except for revising pricing information, each supplier only needs to complete this step once.
Because it's crucial to have backup suppliers in case one falters, sourcing teams, are constantly engaged.
You must evaluate your purchase requirements during sourcing, create a plan, do market research, and find viable suppliers. After that, you'll assess the suppliers and select the best one for your requirements.
Once you have providers for all of your needs, repeat the process for all other purchasing requirements.
What does Procurement mean?
Procurement is the process of acquiring the materials you need from suppliers for your products and services.
Orders are placed with vendors, items are delivered, and purchases are made by procurement departments.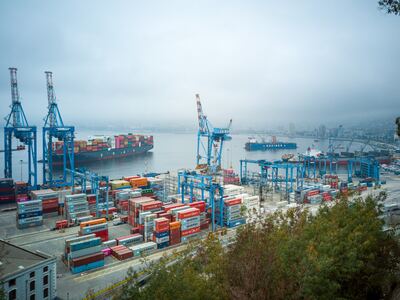 Planning, price negotiations, buy requisitions, purchase orders, and inventory monitoring are all included in the procurement process, which is an all-inclusive procedure.
How does it work?
The supply chain process begins with procurement because once the components required for production are ready, you can start creating the goods you sell to other people.
There's always a possibility that operations could stall without a sound procurement strategy.
You must halt the manufacture of a product if you cannot obtain the raw ingredients required to create it until a workable substitute is created.
Although enterprises, governmental entities, and nonprofits are frequently linked to procurement, it can also be used by private individuals making smaller purchases.
Info DocShipper : We know finding a trusted supplier is not easy between scams, language barriers, and complications at every barn. But with DocShipper sourcing services, our agents take care of every step of the procurement process. Don't be discouraged and team up with us and let us simplify your sourcing. Let us know about your needs today, by filling out this form.
Key differences between Sourcing and Procurement
Surely Sourcing and Procurement hold many similarities, but we are here to look into what makes them different. Here are the key differences between Sourcing and Procurement.
Responsibility 
| | |
| --- | --- |
| Sourcing | Procurement |
| Liable for locating and establishing connections with the most relevant suppliers. | Liable for locating and establishing connections with the most relevant suppliers + Accountable for making purchases of goods and services as required by the organization |
Objectives
Sourcing
Procurement

The objective is to limit costs and build a resilient supply chain.

It aims to avoid unnecessary costs that may arise from poor supplier selection and inadequate quality control, supply disruptions.

Secondly, it involves diversifying the supplier base, ensuring multiple sourcing options, and implementing risk management strategies.

The objective is to meet internal requirements and keep profitability to ensure that the organization has the necessary resources to operate efficiently and achieve its financial objectives.

They strive to balance cost control, value creation, and risk management to have sustainable profitability.
Process
| | |
| --- | --- |
| Sourcing | Procurement |
| Negotiates by beginning with the supplier's selection, then on the pricing and cost optimization. | Prioritizes relationship-building efforts; Procurement teams establish   strong partnerships with the vendors so that they can approach enhances collaboration, fosters trust, and contributes to the success of procurement activities. |
Main focus
| | |
| --- | --- |
| Sourcing | Procurement |
| Focuses on the "who" that makes the supplies possible. It ensures that the organization works with reliable, capable, and aligned suppliers to meet its supply needs effectively. | Focuses on the "what" of supplies. It mainly ensures that the organization can have the specific products or services required to meet its operational needs. |
Timing
| | |
| --- | --- |
| Sourcing | Procurement |
| In terms of timing, the activities mostly occur at the beginning of the procurement process, where suppliers are identified and evaluated. | The activities encompass the entire lifecycle starting from sourcing and extending to purchasing, contract management, order fulfillment, and supplier relationship management. |
You need a sourcing agent if: You want expertise and knowledge, access to a large supplier network, cost savings, time efficiency, and risk mitigation.
You need a procurement agent if: You want Supplier management, risk management and sustainable profitability, process efficiency, compliance, and regulatory requirements. Basically, Procurement would be a much more efficient process if you need to have a complete service.
How can DocShipper help you with your sourcing and procurement needs?
Sourcing assistance
Here at DocShipper, we help clients identify and source products from reliable suppliers around the world. We have a vast network of suppliers and can assist in finding the right suppliers based on your specific requirements. 
DocShipper also conducts thorough evaluations of potential suppliers to ensure their reliability, capability, and compliance with international standards. We help clients select the most suitable suppliers based on factors such as product quality, price, production capacity, and social responsibility.
Procurement management 
After providing Sourcing services, DocShipper assists clients in managing the procurement process, including negotiating with suppliers, reviewing contracts, and ensuring the timely delivery of goods. We handle all the necessary documentation and ensure compliance with import/export regulations.
At DocShipper, we act as a bridge between clients and suppliers, facilitating effective communication and coordination throughout the sourcing and procurement process. We ensure that both parties have a clear understanding of requirements, timelines, and expectations, helping to establish and maintain strong supplier relationships.
Quality control
To avoid any financial disaster, DocShipper provides comprehensive quality control services that are often recommended to ensure that products meet the client's specifications and expectations. Meaning that the products correspond to what has been contracted with the supplier and that there are no manufacturing defects or omissions.
This includes pre-production inspections, in-line inspections, final random inspections, and production monitoring. They conduct on-site inspections at factories and provide detailed reports on product quality and compliance.
Supplier communication and sample advice
To order a sample after negotiating the terms with the supplier for the new product, effective communication is required. Most suppliers will charge for a sample shipment unless the consumer and the supplier have a long-standing business relationship. So, let me pose a few queries. How can I acquire samples? Can I obtain samples for nothing?
DocShipper is here for you and gives you advice on having them free. For example, communicate to the supplier that they have been selected as the unique supplier for the product in question and that further orders will be placed for future business. Or, make it clear to the supplier that the company's official policy does not authorize payment of the sample, he must therefore accept and respect the general conditions of the company. 
These are just some service examples among a lot of them that DocShipper has to propose.
If you are interested in DocShipper services, make sure to fill in the contact form.
FAQ | Sourcing vs. Procurement: what's the difference?
How can DocShipper assist in the sourcing process?
DocShipper has a vast network of suppliers worldwide. They can leverage this network to identify reliable suppliers, conduct supplier evaluations, and negotiate favorable terms on behalf of their clients.
What value does DocShipper bring to procurement operations?
DocShipper offers comprehensive procurement services, including supplier identification, request for proposal (RFP) management, supplier selection, contract negotiation, and supplier relationship management. Their expertise ensures efficient and effective procurement processes.
How does DocShipper ensure quality control in sourcing and procurement?
DocShipper conducts quality inspections, audits, and supplier performance evaluations to ensure that the selected suppliers meet the required quality standards. They closely monitor the production processes and implement quality control measures to maintain consistency and reliability.
How does DocShipper handle logistics and shipping in procurement?
DocShipper manages logistics and shipping processes, including transportation, customs clearance, and delivery coordination. They ensure timely and efficient delivery of goods, taking care of all the necessary documentation and compliance requirements.
Info DocShipper  : Did you enjoy this article? You would probably like these following articles :
DocShipper Advise : We help you with the entire sourcing process so don't hesitate to contact us if you have any questions!
DocShipper Sourcing | Procurement - Quality control - Logistics
Alibaba, Dhgate, made-in-china... Many know of websites to get supplies in Asia, but how many have come across a scam ?! It is very risky to pay an Asian supplier halfway around the world based only on promises! DocShipper offers you complete procurement services integrating logistics needs: purchasing, quality control, customization, licensing, transport...
Communication is important, which is why we strive to discuss in the most suitable way for you!