Alibaba is a well-known participant in the wholesale goods sector. In spite of this, you've probably heard that this site is full of scammers. However, if you follow the advice I'll give in this piece, your chances of falling for scammers on Alibaba will be much reduced.
Alibaba itself is not fraudulent. With a market worth several tens of billions of dollars, it is among the biggest businesses in the world. Simply put, Alibaba.com serves as a marketplace for merchants and buyers. Similar to any other online service, it does have some untrustworthy providers, nevertheless, the site is not a fraud as a result. Using this logic, you could also claim that LeBonCoin or Amazon are scams, as each of those marketplaces includes dishonest vendors.
Prejudging Alibaba has the biggest drawback of discouraging newcomers to the importing industry. This post will walk you through a step-by-step process for avoiding 99% of Alibaba's traps and maximizing your utilization of one of the biggest online markets around the globe.
DocShipper Alert: As an international freight forwarder, DocShipper can also help you find the best supplier to meet your needs through its sourcing service. In fact, thanks to its network of verified and reliable suppliers, DocShipper can promise not only to avoid scams but also to find a supplier who will perfectly match your needs. For more information, please contact us. 
How to identify scammers?
A scam occurs when you make a purchase but never receive it or when you get a subpar imitation. A poor supplier is one who, among other things, abruptly alters an item's pricing, has a high defect rate, provides you with low-quality goods, etc.
All of this makes them a poor supplier, but not a thief, since it's possible that they are unable to supply the things you require or according to plan. When ordering things, bad suppliers are also quite bothersome, but you may find them wherever. Therefore, our focus will be on con artists and rip-offs in this article.
What is a branded product? 
A protected product linked to a particular business is referred to as a branded product. You cannot purchase authentic branded products on Alibaba, I'd like to quickly remind you before we get into the process of validating and screening scammers. Please take note that I'm referring to Alibaba.com specifically, not Aliexpress.com. Any kind of product, including gadgets, video games, software, branded apparel, and shoes, is covered by this. China is not the place to go if you're seeking branded goods. In the worst-case scenario, you'll be duped and get nothing. You will, at most, get worthless imitations.
Branded products : 
Here are some concrete examples of products you won't find on Alibaba:
Apple

Sous blister 

Samsung 

Nike 

Sonny 

Lego
These are well-known brands, however, despite the fact that the majority of their products are produced in China, you can't buy them on Alibaba. So don't trust a supplier that sells them.
Companies distribution policy
Let's use Apple's products as a real-world illustration that everyone can relate to. You can't just leave a Foxconn facility with boxes of iPhones to sell to Alibaba (they manufacture the majority of Apple's products). The brands closely oversee the manufacturing process, and security is a top priority in these plants. Therefore, even though Foxconn produces iPhones, it is simply not possible to purchase them straight from them.
Most of the time, brands use Chinese subcontractors to make their goods. They keep an eye on the entire production process to prevent their products from being sold on the second-hand market. Therefore, it is impossible to find a real brand-name product on Alibaba.

The lesson of the tale is that all of these reputable businesses only make their goods available through recognized, highly protected channels. These products are not advertised on Alibaba. It's very likely to be a scam if you notice adverts for such things!
Licensed products
Licensed items are another category of product you should handle with extreme caution. These are goods covered by intellectual property rights, including: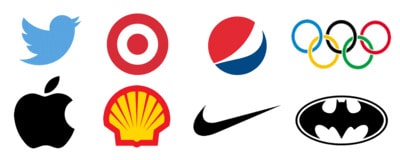 Disney's animated figures

pictures of well-known persons

logos of sports teams

Olympic symbols and themes

Characters from video/mobile games (such as Angry Birds, Pokémon Go, etc.)

emblems and brands from the automotive sector (Audi, BMW, etc.)

Additionally, all trademarked characters, images, and logos.
Licensing agreements
The producer must enter into a separate license arrangement with the IP owner and pay a fixed or ongoing royalty for each item produced in order to create products using images protected by IP rights. Since the majority of Chinese vendors lack such agreements, they essentially use these designs without the owner's consent. Of course, doing this is against the law, as is purchasing these things.
Recent changes on Alibaba
Let's return to Alibaba at this time. The good news is that the company has greatly enhanced its website and listings when it comes to fake and illegal goods. Nowadays, it's quite challenging to find "branded" products on Alibaba because the majority of these deals have been withdrawn, and offending advertisers have been suspended. A few years ago, it was simple to detect things that were fake or copies.
When you conduct searches of this nature, Alibaba now even shows a specific notification, alerting you that this is a branded product and that you should proceed with extreme caution when ordering such things from suppliers on Alibaba.
So what does this have to do with the subject we started with? The first piece of advice for avoiding fraud on Alibaba is to avoid anything branded! You can only legally and securely purchase unbranded products in China.
You might like this article: Top 50 Best Selling and Trending Products in Alibaba
Purchase on Alibaba
If your project involves sourcing from China with the intention of reselling on websites like eBay or Amazon, you'll need reliable manufacturers who can offer you goods that you can brand with your own print and have packaged according to your specifications, among other things. In the majority of cases, new branded products generate virtually little profit for online shops. In other words, it's not a choice to think about if you want to create a successful firm. Markets are crowded with sellers of name-brand goods, and since many of them offer the exact same goods, the only thing that sets these vendors apart from one another is price. The majority of sales are generated by whoever sets the lowest price for the product.
Once branded products are taken out of the equation, you'll discover that getting scammed on Alibaba is less prevalent because the majority of suppliers of "normal" products on Alibaba are legitimate companies.
The website also provides a number of tools that can be used to confirm vendors or make safe payments. The Trade Assurance platform from Alibaba is a great tool for problem prevention. You can quickly and effectively weed out the bad suppliers and find the good ones by using Alibaba's scam filtering technology. As I previously stated, it is necessary to avoid unreliable suppliers as well because nobody wants to deal with broken goods, delayed orders, improperly packaged goods, etc.
How to avoid being ripped off on Alibaba?
If you're buying from Alibaba for the first time, spend some time studying a few supplier profiles. This will enable you to put all the knowledge covered in this article into context. Once you're comfortable with the procedure, you'll see that you can quickly filter vendors by simply skimming their profiles.
Here are some pointers for mastering Alibaba scam detection.
Tip 1: Look for "Gold" suppliers

What does it entail to supply GOLD on Alibaba? One can purchase GOLD status, a prestigious designation, for a large sum of money each year. Although having this level doesn't guarantee that the supplier is entirely trustworthy, scammers typically avoid paying for GOLD supplier status since they regularly switch accounts and find the extra expense to be prohibitive. Scammers frequently use free Alibaba accounts in the hopes that new users won't be familiar with how Alibaba operates.
Therefore, a "Gold" account is much less likely to contain a scammer than a free one.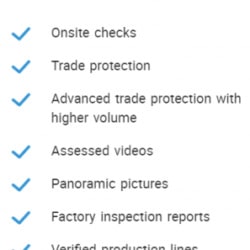 Always attempt to stick with "Gold" providers who have been using the site for at least three years.  In conclusion, the first thing to check for when looking for a trustworthy supplier on Alibaba is their gold supplier status. 
The likelihood that a provider is a con artist is highly unlikely if you observe that they have a Gold status for more than five years. Simply said, scammer accounts are short-lived. The moderators of Alibaba eventually catch them.
However, it's a good idea to be aware that con artists occasionally hack the accounts of "Gold" suppliers.
DocShipper Tip: Searching for genuine manufacturers to source products from China? Look no further! DocShipper provides reliable manufacturers who offer customizable products, allowing you to brand with your own print and provide customized packaging.
Partner with DocShipper for seamless and successful sourcing: Contact us and build your profitable business today!
Tip 2: Use the "verified suppliers" filter

The "Verified supplier" filter is directly accessible from the search page. It denotes a business that has undergone an independent inspection by a third-party inspection agency (such as SGS, Bureau Veritas, TUV SUD, or others). They confirm and monitor:
company profile approval

company certification of scope

Organizational certification qualification

product development ability

ability to ensure quality

ability to provide after-sales support

accompanying factories
The "Verified" emblem and a list of verified products will appear on the supplier's Alibaba page if they have been validated.
Then, you can click on the different things to view visual documents for the verified aspects or to find out more information. It's a quick and easy approach to determine whether providers are who they claim to be.
DocShipper Advice: Even if platforms do their utmost to control and prevent scammers from offering their fraudulent services, the risk of not getting the desired product remains high. With DocShipper, you'll be accompanied through the entire process, from ordering to logistics, customs and delivery. Contact us now for more information!
Good vendors have nothing to conceal. They spend time and money trying to get the "gold" badge since they are aware that people may not always trust Alibaba. Additionally, they take an effort to completely achieve their Alibaba profile, which includes images and videos of their factory and goods. So please don't be afraid to make use of all the information available. Verify all papers, photos, videos, and certifications. To locate the most skilled and dependable supplier, research and compare them. 
In short, the likelihood that the source is trustworthy increases with the number of facts and photographs.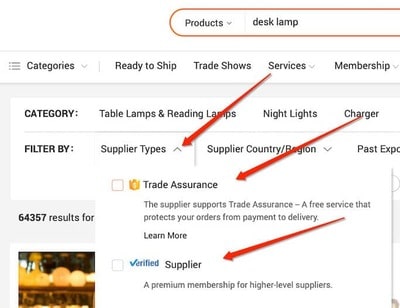 Tip 3: Protect yourself with commercial insurance
Alibaba's platform for making orders and handling payments is called Trade Assurance. Another indication that a supplier is a trustworthy business is if they accept Trade Assurance. You'll have security for your order when it goes via Trade Assurance, and you'll be able to utilize credit cards or other more secure payment options.
Similar to the "Verified suppliers" filter, you may choose the "Trade Assurance" filter from the drop-down menu under "Supplier types" on the search page.
Even if commercial insurance is undoubtedly an indication of trust, you shouldn't discount all the others. Some completely legitimate suppliers refuse to use commercial insurance. Practically speaking, you must take into account the number of suppliers for the thing you're seeking for. If your search yields hundreds of results, it can make sense to solely get in touch with vendors who accept business insurance.
To protect you against any problem you might run into with your supplier, including having access to extended support, there are several commercial insurance products available. You can benefit from added security in this way.
Tip 4: Refer to supplier transaction history 

The supplier's name is displayed next to the transaction history. These can be shown in the search results as well. It displays the number of sales a provider has generated on Alibaba, with bigger numbers being better. It serves as a reliable indicator of if this is a legitimate company with consistent business.
However, I wouldn't automatically rule out any provider just because they haven't completed any transactions. In reality, only Trade Assurance orders are listed, and many businesses operate independently of the Trade Assurance platform.
Just have this filter in mind as a possibility to demonstrate that you're doing business with a seasoned vendor who has a sizable volume of orders.
Tip 5: Read customer reviews and comments
Although it's a fairly new feature on Alibaba, it's really helpful because it, among other things, lets you see what other clients think of the provider.
As these reviews come from actual orders done by the Alibaba platform itself, it would be exceedingly difficult to game the system. This makes it difficult to track the Alibaba rating system with bogus ratings. In other words, the testimonials are typically trustworthy.
In any case, I wouldn't make any choices based just on what I read in the reviews. However, if they make it plain that the product's quality is subpar or that the supplier committed mistakes with the order, these are sufficient grounds to strike this source from your list. This tool will be considerably more helpful to purchasers as time goes by and the number of reviews rises. While not the only condition to be considered, this one has the potential to be the deciding factor. 
Tip 6: Make sure it's not a reseller
This is a useful method for determining whether the company's Alibaba profile accurately represents what it does. Making the distinction between trading businesses and legitimate manufacturers is one of the main issues for purchasers. You can determine whether you're working with a reseller or the manufacturer directly by looking at an inspection report.
These inspections aren't typically conducted by commercial businesses, and if they are, all you'll see is an office building or room with desks and chairs. The manufacturing facilities, the tools they use, the storage space, and other information will be displayed to you in factory inspection reports from legitimate manufacturers.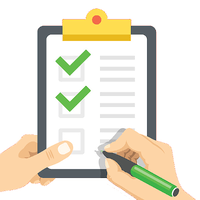 Keep an eye on the inspection date to be sure. Many things might have changed if the report is older than a few years. They had the option to relocate or sell the company. The report should ideally be no older than one or two years.
The fact that some suppliers choose not to download the inspection report does not necessarily imply that they are poor suppliers.
As an alternative, you may hire a sourcing agency that would choose the finest vendors and conduct the inspections on your behalf.
DocShipper Tip: You want to grow your business, but don't know how to find the right supplier? Don't want to bother with the logistics of transportation or even customs clearance of your products? DocShipper allows you to support your entire supply chain thanks to its professional associates while guaranteeing you the best prices and deadlines. Get in touch with us now to benefit from all our services.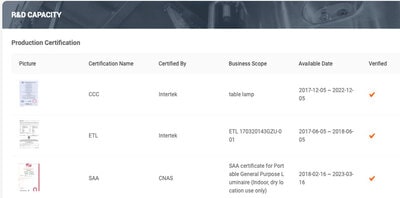 Tip 7: Make sure that the products are compliant
Many suppliers display certifications for their factory (ISO), their factory's products (CE, for instance), and other aspects of their operations. This is just another indication that you are working with a legitimate vendor.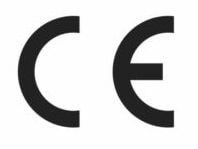 Additionally, some products will need particular certificates in order to import merchandise from China. So, when looking for these things, be very vigilant and always look for businesses that have these certificates.

Suppliers occasionally utilize forged certificates. You must verify these certificates to be really certain. Typically, the name of the business or organization that delivered the certificate can be found there. Then you can get in touch with them and ask them to confirm the certificate.
Tip 8: Consult the supplier's AliExpress store
These days, more and more Alibaba businesses are creating AliExpress stores where you may make modest purchases (MOQs) and pay with your credit card in a safe and secure manner. If a supplier has a store on AliExpress, check it out as well as their reviews, which can provide you with valuable information regarding the company's shipping practices and product quality.
How can I tell if a supplier has a store on AliExpress?
Simply click "Contacts" on the supplier's profile. Usually, on the website links section, suppliers include a link to their AliExpress store.
To continue on
You can place modest orders for samples through a supplier's AliExpress site. By doing this, you may quickly assess the product's quality, and if you're satisfied with it, you can contact the seller through Alibaba to place your bulk purchase.
Remember that not all suppliers will have stores on AliExpress, so don't discount any provider because they don't. Large producers may or may not interact with consumers.
Tip 9: Pick suppliers who post pictures and videos of their facilities. 
Check out any videos that a supplier has posted on their Alibaba page. Alibaba is definitely serious if it is produced by the corporation itself. If not, utilize the video to hunt for clues that the company is the same (logo or company name on walls, pictures of the production process in a plant, photographs from trade shows, etc.).
The

pictures

a provider uses in its profile and product listings also fall under this. Always be on the lookout for vendors who use online photos. This could indicate that they have nothing to present.
As seen on the SGS website, for instance, several certification organizations now offer online exams that let you promptly and for no fee validate their certificates.
DocShipper Advice: Try searching for the source of the photos and videos highlighted by the supplier via internet in order to make sure it is not another manufacturer's image. 
If you still have doubts or difficulties believing the suppliers, DocShipper can offer its sourcing services to put you in contact with secure and reliable suppliers. Contact us to find the perfect supplier for your projects 
Tip 10: Check out their website
A website is a sign that a business is viable and, more importantly, serious, especially if it's in English. To learn when the domain name was registered, you should also look it up in the "Who Is" database. The website is better the older it is.
The majority of Chinese supplier websites load quite slowly and seem very rudimentary, if not out of date. So don't be alarmed by the outdated appearance of Chinese supplier websites.
Tip 11: Are they present at trade shows?
Look for information on trade shows on a company's website or on its Alibaba profile. Typically, con artists avoid trade shows. It's a strong indication that you're dealing with a serious business if you see a list of forthcoming trade fairs or information about past exhibits (with images is even better). Always make an effort to confirm this information on the exhibition's official website, such as the website for the Canton Fair, the biggest trade show in China. 
Before you believe the information, take the time to verify it thoroughly.
Tip 12: Do a quick search 
Run a quick search for the business name on Google. Links to their profile are frequently found on other Chinese B2B websites, like Made-in-China.com or GlobalSources.com. Global Sources takes its verification process very seriously and has very high authentication criteria, therefore the chances of a corporation having a "verified" page there are minimal to none.
Consequently, you may be certain that you're working with a respectable and honest organization based on the number of stars a provider has on Global Sources. Make another search for "company name + scam" while you are performing your Google checks. Typically, this will bring up any forum posts or scam reports related to that business.
Tip 13: Pay attention to bank details and invoices  
Check the firm name, address, and bank information whenever you receive your first estimate while you are still in the negotiation phase. It must perfectly match what is listed on their Alibaba profile.
Never transfer funds to an individual's bank account! The supplier would claim there is a problem with the company's account and ask you to please wire the money to their boss's account. This is the most typical fraud used on Alibaba. Be not deceived.  To get money, scammers frequently use different businesses. Be extremely cautious if the firm name on the invoice differs from the one you see on Alibaba. They might have a trading company to work with customers from abroad, but you should surely verify the accuracy of their claims. 
Tip 14: Learn how to differentiate payment options
Run away from a supplier if Western Union and MoneyGram are the only forms of payment they accept. While not all Chinese vendors use PayPal or its commercial insurance, a bank transfer to a business's account ought to always be an option for payment.
Even better if they additionally accept a letter of credit, PayPal, or commercial insurance. But if a service provider only accepts payments via MoneyGram or Western Union, never utilize them. Your money is always converted at the mid-market exchange rate when using services like TransferWise, which makes international payments up to eight times more affordable than bank transfers.
Tip 15: Beware of product diversity 
Before the account is blocked, scams have a little window of opportunity to use it. They will therefore attempt to list a wide variety of well-known goods in order to draw in "customers" as soon as possible. They are aware that brand names cannot be used in the texts or titles of their listings because Alibaba filters them out, but they are still permitted to do so by uploading pictures of branded goods because they are far more difficult for Alibaba's algorithms to detect.
It's not unusual to find a scammer selling iPhones, Nike, and PlayStations under the same account on Alibaba. You are well aware that buying branded items from Alibaba is fraudulent. Even though you're seeking unbranded goods, you still need to exercise caution. Genuine producers typically specialize in one sort of product or a small selection of related products. Although the trading company might provide a variety of goods, manufacturers—not retailers—are what we're after.
DocShipper Alert: Always give priority to quality over quantity. If you think that finding a supplier for each of your needs takes too much time and effort, let us do it for you!
To learn more about supplier search, you can find more information here.
Finally 
You'll be able to stay clear of a lot of Alibaba frauds by following these suggestions. The last piece of advice I could provide you is to pay attention to the way suppliers communicate with you and the promotional offers they make (such as Buy 2, Get 3, Free Shipping, etc., which are all clear symptoms of a scam).
Of course, bad luck is always possible. Although no one is completely safe and risk is a part of every business, if you heed the tips in this post, you'll stay safe and steer clear of the majority of scams on Alibaba. Ideally, if an inspection report is not already posted on the supplier's profile page, you should visit the plant before making your purchase. You will be able to lower the risk and feel more sure about your orders as a result of this examination.
FAQ | 15 Tips to Avoid Scams on ALIBABA
Is it possible to completely avoid Alibaba scams?
Unfortunately, no, it's not possible to be 100% sure of the authenticity and quality of the offer on the platform.
However, by following the list of tips in this article, you'll be able not only to recognize scams, but also to be sure of the veracity of your supplier's information at the slightest doubt.
Which sectors are most affected by scams on Alibaba?
Scams on Alibaba can impact various sectors, but some are more prone to scams than others, such as electronics, fashion and apparel or beauty and cosmetics.
In fact, people often look for particular brand-name products in these areas, but as we explained in the article above, these products are often subject to scams on Alibaba.
Can we trust customer reviews on Alibaba?
In general, yes, customer reviews can be trusted on Alibaba. In fact, only people who have carried out a transaction are authorized to post a review, which makes it much more difficult for fraudulent suppliers to write fake reviews.
However, it's often better to not only rely on other opinions but also to carry out all the other suggested checks in the article above.
What to do if you get scammed on Alibaba?
In the event of shipping or quality-related problems, Trade Assurance will protect you. Alibaba.com will typically repay you after approving your refund request within 7 business days.
Nevertheless, this may vary based on your choice of payment method: Receive your refund in 10 working days if you used a credit card.
What payment method on Alibaba is the safest?
Because it provides some amount of buyer protection, PayPal is regarded as one of the safest methods of payment on Alibaba. Additionally, it is swift, practical, and safe.
DocShipper info: Did you like our article today? For your business interest, you might like the following helpful articles:
DocShipper Advise : We help you with the entire sourcing process so don't hesitate to contact us if you have any questions!
DocShipper Sourcing | Procurement - Quality control - Logistics
Alibaba, Dhgate, made-in-china... Many know of websites to get supplies in Asia, but how many have come across a scam ?! It is very risky to pay an Asian supplier halfway around the world based only on promises! DocShipper offers you complete procurement services integrating logistics needs: purchasing, quality control, customization, licensing, transport...
Communication is important, which is why we strive to discuss in the most suitable way for you!