Are you considering importing products from China but unsure which platform to choose ? Look no further than this article, as we delve into a comparison between two major players in the sourcing industry: Alibaba and GlobalSources. Both platforms offer access to a vast network of suppliers and a wide range of products. In this guide, we will explore their features, advantages, and limitations to help you make an informed decision.
Get ready to unlock the secrets of successful sourcing from China as we navigate the Alibaba vs GlobalSources dilemma. Let's dive in !
DocShipper info : DocShipper is a Hong Kong-based procurement assistance company that helps SMEs and individuals like you safely purchase and import products from Asia, specifically from China.
Send us the product you are looking for by filling out this form, or get immediate answers to your questions by calling our experts. 
Alibaba vs Global Sources : An Introduction to Trade Titans
Alibaba and Global Sources are two prominent players in the world of international trade, connecting buyers and sellers across borders. In this section, we will explore their business models, compare their market positions, evaluate their market sizes, and delve into the advantages and disadvantages of each platform.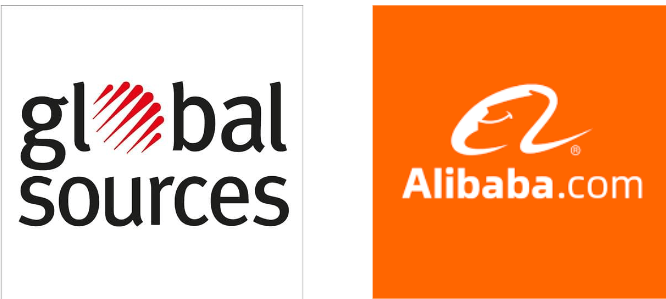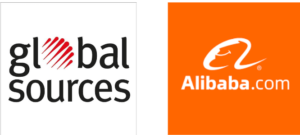 Business Models: Unveiling Alibaba and Global Sources
Alibaba operates as a comprehensive e-commerce platform, offering various online marketplaces such as Alibaba.com, AliExpress, and Taobao. Its business model revolves around facilitating business-to-business (B2B) and business-to-consumer (B2C) transactions, enabling suppliers to reach a global audience and buyers to source products efficiently.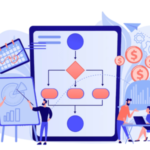 Global Sources, on the other hand, functions as a B2B media company, specializing in facilitating trade through online platforms, trade shows, and industry publications. It serves as a bridge between international buyers and suppliers, providing a range of sourcing solutions and industry insights.
DocShipper info : You need expert advice to maximize your sourcing experience in China. Trust DocShipper. We have a team of experienced experts ready to guide you throughout the sourcing process, address your questions, and provide valuable insights to optimize your purchasing decisions. Fill our online form and get your FREE sourcing quote now !
Market Position : Comparing Alibaba and Global Sources
Alibaba has established itself as a dominant force in the global e-commerce landscape. With a vast network of suppliers and buyers, it has become the go-to platform for businesses seeking to source products from China. Alibaba's extensive reach and market penetration have solidified its position as a leading e-commerce giant.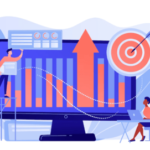 Global Sources, while not as widely known as Alibaba, holds a strong position in the B2B trade industry. It has carved out a niche for itself by focusing on connecting international buyers with reliable suppliers and providing valuable market intelligence. Global Sources' reputation as a trusted sourcing partner has earned it a loyal following among importers.
Market Size :
Comparing
Alibaba and Global Sources
Alibaba boasts an impressive market size, with millions of registered users and a vast product catalog covering a wide range of industries. Its reach extends beyond China, with a significant presence in global markets. The sheer scale of Alibaba's operations positions it as a major player in the international trade landscape.
Global Sources, while operating on a smaller scale compared to Alibaba, still commands a substantial market size. Its targeted approach to B2B trade and emphasis on quality sourcing attract buyers looking for reliable suppliers. Global Sources' market size reflects its ability to cater to the needs of specific industries and niche markets.
DocShipper Alert : You have found interesting products on Alibaba and GlobalSources, but you are unsure about their compliance with your country's standards. DocShipper is here to assist you. We conduct laboratory compliance testing to ensure that the products you wish to import meet the regulations of your market. Contact us ! 
Advantages of Alibaba
Alibaba offers several advantages to importers and businesses looking to source products from China. These include a vast supplier network, diverse product categories, competitive pricing, and convenient communication tools. Alibaba's user-friendly interface and robust search functionalities make it easy to find and connect with potential suppliers. Alibaba provides secure payment options, instilling confidence in buyers.
Disadvantages of Alibaba
While Alibaba has numerous advantages, it is essential to be aware of its potential drawbacks. Common concerns include the risk of encountering fraudulent suppliers, the challenge of navigating through a vast number of listings, and the need for thorough due diligence when selecting suppliers. Additionally, competition among suppliers can lead to varying product quality and reliability, making it crucial for buyers to carefully evaluate and verify sellers on the platform.
Advantages of Global Sources
Global Sources offers distinct advantages to importers seeking reliable suppliers. One key advantage is its focus on pre-screened suppliers, providing a higher level of supplier verification compared to some other platforms like DHgate. Global Sources also offers valuable market insights, aiding buyers in making informed sourcing decisions. They also offers trade shows for "face-to-face" interaction, promoting direct business relationships.
Disadvantages of Global Sources
Global Sources has its strengths, it also has a few limitations to consider. These include a narrower product range compared to Alibaba, particularly in consumer-oriented goods. Global Sources' reach may be more concentrated in certain industries or regions, limiting the options available for buyers in specific sectors. Finaly beware, there are still many scams on this platform, it is important to research the supplier beforehand or use a forwarder like DocShipper (free quote here).
DocShipper Advice : You are looking to source products from China, but you are concerned about dealing with unreliable suppliers or falling victim to scams. With DocShipper, you can avoid risks and save valuable time. We carefully select reliable and high-quality suppliers, conducting thorough verifications to ensure your peace of mind. Contact us !
 Alibaba vs GlobalSources : Making the Right Choice for Importers
In the realm of online marketplaces, user experience plays a pivotal role in attracting and retaining customers. In this section, we will delve into the user experience provided by two major players in the e-commerce industry : Alibaba and GlobalSources. By comparing their features, functionalities, and overall usability, we aim to uncover which platform offers a superior user experience for buyers and sellers.
The User Experience of Alibaba
Alibaba, renowned for its expansive reach and diverse product offerings, prioritizes user experience to ensure seamless navigation and interaction. With its intuitive and user-friendly interface, robust search capabilities, and personalized recommendations, Alibaba strives to enhance user satisfaction. Buyers can easily browse through vast product categories, connect with suppliers, and engage in secure transactions. Alibaba's customer support system contribute to a positive user experience, making it a user-friendly platform for online trade.
The User Experience of Global Sources
Global Sources focuses on delivering a user-friendly experience to its platform users. The interface is designed for easy navigation and efficient search functionalities, allowing users to find products and suppliers effortlessly. They also have automatic translation of shop windows and private messages. French is one of the five languages that the platform now supports, solving the problem of language barriers. Overall, Global Sources strives to provide a positive and productive user experience throughout the platform.
Payment Options: Exploring the Differences between Alibaba and GlobalSources
In the world of international trade, having secure and convenient payment options is essential. Let's delve into the payment methods offered by Alibaba and Global Sources, two major  platforms, to help you make informed decisions.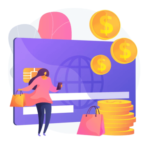 Alibaba's Payment Options : Security and Flexibility
Alibaba prioritizes a seamless payment experience by offering a wide range of secure options. You can take advantage of Alibaba Secure Payment and Alipay, trusted online payment systems that protect against fraud. Alibaba supports traditional methods such as bank transfers and letters of credit. This flexibility ensures you can choose the payment method that suits you best.
Global Sources' Payment Options : Convenience and Reliability
Global Sources understands the importance of diverse payment options. They collaborate with reputable third-party providers. You can rely on popular methods like bank transfers, credit cards, and online payment systems. By partnering with trusted providers, Global Sources ensures smooth and secure transactions for their users.
Unique Selling Points: What Sets Alibaba and GlobalSources Apart
In the competitive landscape of international trade, both Alibaba and Global Sources have distinct features that make them stand out. Let's explore what sets these platforms apart and makes them attractive choices for importers.
Alibaba's Unique Selling Points
Alibaba boasts an extensive supplier network, connecting buyers with millions of potential suppliers across various industries. Whether you're looking for electronics, textiles, or machinery, Alibaba offers a wide range of product categories to fulfill your sourcing needs. The platform's global reach and presence make it a popular destination for businesses seeking to source products from China and beyond.
Global Sources' Unique Selling Points
Global Sources places a strong emphasis on reliable suppliers, providing importers with added confidence in terms of supplier reliability and product quality. In addition to supplier connections, Global Sources offers valuable market intelligence, trend reports, and industry-specific knowledge, empowering importers with insights to make informed sourcing decisions.
DocShipper Alert :  You are concerned about logistics and customs procedures associated with importing your products from China. DocShipper is your trusted logistics partner. We manage the entire supply chain, including shipping, customs clearance, and delivery, so you can focus on your business with peace of mind. Contact us ! 
How Can DocShipper Assist You ?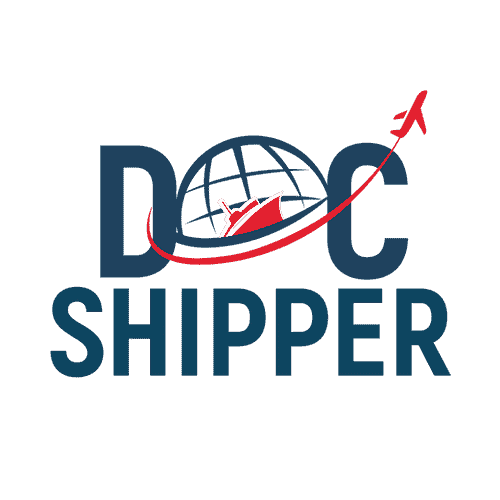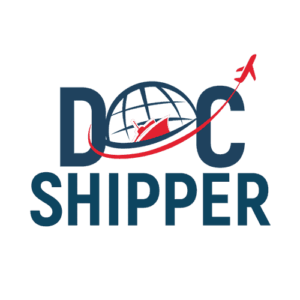 Navigating the complexities of international trade and logistics can be a daunting task. That's where DocShipper comes in. As a trusted partner, we offer a range of services to streamline your import and export processes. Let's explore how DocShipper can assist you in achieving your business goals.
Sourcing Suppliers: Finding the Right Partners
Finding reliable suppliers is crucial for a successful import business. DocShipper has an extensive network of trusted suppliers across various industries. Our team of experts can assist you in identifying the right partners, conducting due diligence, and negotiating favorable terms. With DocShipper's sourcing services, you can streamline your supplier selection process and ensure the quality and reliability of your products.
International Logistics: Seamless Shipping Solutions
Efficient logistics is key to a smooth import process. DocShipper offers comprehensive international logistics services tailored to your specific needs. Whether it's arranging shipping, customs clearance, warehousing, or last-mile delivery, our experienced team will handle every step of the logistics chain. With our expertise and global network of partners, we ensure your goods reach their destination efficiently and cost-effectively.
By partnering with DocShipper, you can benefit from our extensive knowledge and experience in international trade and logistics. We provide end-to-end solutions, saving you time, effort, and resources while ensuring a seamless import process. With DocShipper by your side, you can focus on growing your business while leaving the complexities of import and logistics to the experts.
Fill out this easy form to get a free quote in less than 24h.
FAQ | Alibaba vs GlobalSources : which one to choose when importing from China ?
Alibaba vs GlobalSources: Which platform is better for importing from China ?
The choice depends on your needs. Alibaba offers a vast supplier network and extensive product catalog, suitable for businesses of all sizes. GlobalSources focuses on pre-screened suppliers and provides valuable market insights, ideal for those seeking verified suppliers and industry-specific knowledge.
How reliable are Alibaba and GlobalSources for importing from China ?
Both Alibaba and GlobalSources have measures in place to ensure supplier reliability. Alibaba offers buyer protection programs and trade assurance services, while GlobalSources focuses on pre-screened suppliers. However, it is still important for importers to exercise due diligence and thoroughly evaluate suppliers on either platform before making purchasing decisions.
How do Alibaba and GlobalSources handle shipping and logistics for imported products ?
Alibaba and GlobalSources have different approaches to shipping and logistics. Alibaba provides a range of shipping options, including their own platform called Alibaba Logistics, as well as the ability to negotiate shipping terms with individual suppliers. GlobalSources, on the other hand, does not handle shipping directly but connects buyers with suppliers who can arrange shipping.
Are there any language barriers when communicating with suppliers on Alibaba or GlobalSources ?
Language barriers can be a consideration when communicating with suppliers on Alibaba and GlobalSources. While many suppliers are proficient in English, there may be instances where language differences can pose challenges. Both platforms offer translation tools and support to facilitate communication.
How do Alibaba and GlobalSources handle disputes or issues with suppliers?
Alibaba and GlobalSources have different mechanisms for handling disputes or issues with suppliers. Alibaba has a dispute resolution process called Trade Assurance, which offers protection and mediation services to buyers in case of disputes. GlobalSources provides support and guidance to resolve issues, but the resolution process may vary depending on the specific situation and terms agreed upon with the supplier.
DocShipper info: Do you like our article today? For your business interest, you may like the following useful articles :
DocShipper Sourcing | Procurement - Quality control - Logistics
Alibaba, Dhgate, made-in-china... Many know of websites to get supplies in Asia, but how many have come across a scam ?! It is very risky to pay an Asian supplier halfway around the world based only on promises! DocShipper offers you complete procurement services integrating logistics needs: purchasing, quality control, customization, licensing, transport...
Communication is important, which is why we strive to discuss in the most suitable way for you!