Due to the increasing demand for bulk purchasing in the business landscape, the quest to find reliable and efficient wholesale marketplaces has become more crucial than ever. Procuring products in large quantities offers numerous advantages, such as cost savings and streamlined inventory management. However, the challenge lies in navigating the vast expanse of wholesale options available. 
In this article, we address this problem by presenting the ultimate solution: a compilation of the 22 best wholesale marketplaces for buying products in bulk. Whether you're a retailer, reseller, or business owner, this comprehensive guide will equip you with the insights you need to make informed decisions and propel your bulk procurement endeavors to success.
What is a B2B wholesale marketplace?
A B2B marketplace, sometimes known as a wholesale or trade marketplace, acts as a central platform where businesses and industries engage in purchasing and selling large quantities of goods. Importers, suppliers, exporters, merchants, and wholesalers gather in these online marketplaces to acquire products for their business operations. These marketplaces also host manufacturers or vendors who cater to the needs of these business buyers. Once the goods are delivered to the buyers, they then proceed to sell these products to end consumers.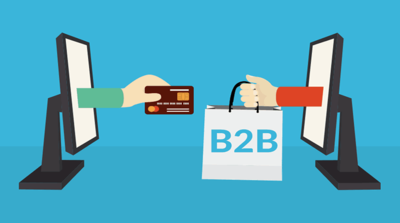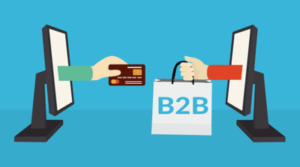 6 reasons why you need a wholesaler
It benefits you to create a strong online footprint
Showcasing your product catalog on a B2B marketplace provides you with an advantage over competitors who rely on in-person B2B interactions. Taking your offerings to the online realm increases the probability of potential clients discovering them, offering round-the-clock visibility to your business.
It guarantees the development of a broader network
Engaging with these established and trustworthy suppliers becomes possible as major B2B marketplaces host numerous B2B procurement experts. Opting to participate in a B2B marketplace allows companies to expand their network, particularly if they face constraints in terms of time and resources for reaching clients via both offline and online avenues.
It facilitates your clientele expansion
B2B wholesale marketplaces provide the capability to oversee worldwide transactions and logistics, all the while adjusting settings to present your products in multiple languages. Consequently, enterprises gain the ability to establish connections with a broader array of customers on a global scale.
It guides you to reduce the upfront cost
You can start selling your products in the B2B market at a modest starting cost, regardless of the size of your company. As a result, these platforms are quite beneficial for startups and small enterprises.
It helps SMEs to reach the global market
B2B marketplaces enable SMEs to offer their products and services to clients throughout the world, even without prior industry knowledge. These platforms are also a cheap way to advertise products.
It improves your ability to retain more devoted clients 
You can engage and converse with your customers to develop strong business ties with the aid of reputable online B2B platforms. You can use it to spend less time nurturing leads and more time promoting the expansion of your firm.
This illustration from CedCommerce resumes the major benefits of the B2B wholesale market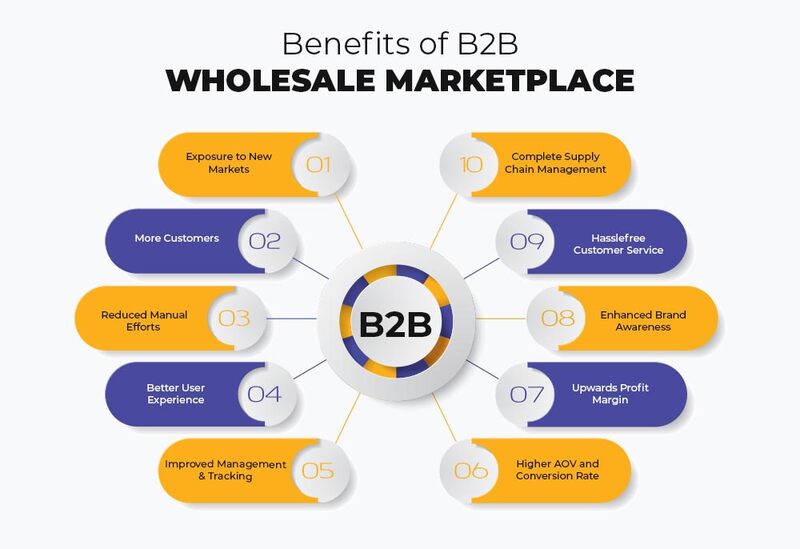 6 steps of the wholesale buying process
The wholesale buying process typically involves several key steps to successfully purchase products in bulk from suppliers.
These are the six essential steps of the wholesale buying process:
1. Research and Selection
Identify the products you want to purchase in bulk for resale or business use.

Research

potential suppliers

through online marketplaces, trade shows, referrals, or industry contacts.

Evaluate suppliers

based on factors such as product quality, reputation, pricing, and reliability.
2. Contact and Inquiry
Reach out to the selected suppliers to

inquire

about their products, pricing, minimum order quantities, and terms.

Initiate communication through emails, phone calls, or online messaging platforms.
3. Price Negotiation and Terms
Discuss pricing, payment terms, minimum order quantities, and any potential discounts with the suppliers.

Negotiate to get the best possible terms that align with your budget and business goals.
4. Sample Ordering and Evaluation
If necessary, request samples of the products you intend to purchase.

Evaluate the samples for

quality, design, functionality, and other important features

.
Ensure that the samples

meet your expectations

before proceeding further.
5. Formalize Purchase Agreement
Once you are satisfied with the samples and have negotiated terms, formalize the purchase agreement.

Create a

purchase order or contract

that outlines product details, quantities, prices, payment terms, delivery timelines, and any other relevant terms.
6. Payment and Fulfillment
Make the required payment based on

the agreed-upon terms

. Common payment methods include bank transfers, letters of credit, or electronic payment platforms.

The supplier will start the production and packaging process and prepare the bulk order for shipment.

Arrange for shipping and logistics based on the chosen shipping method (air, sea, land) and your location.

Track the shipment to ensure it is en route and arriving according to the agreed-upon schedule.
Remember that effective communication, clear documentation, and thorough research are crucial throughout the wholesale buying process. It's also important to establish a good working relationship with your suppliers to ensure smooth transactions and potential future collaborations.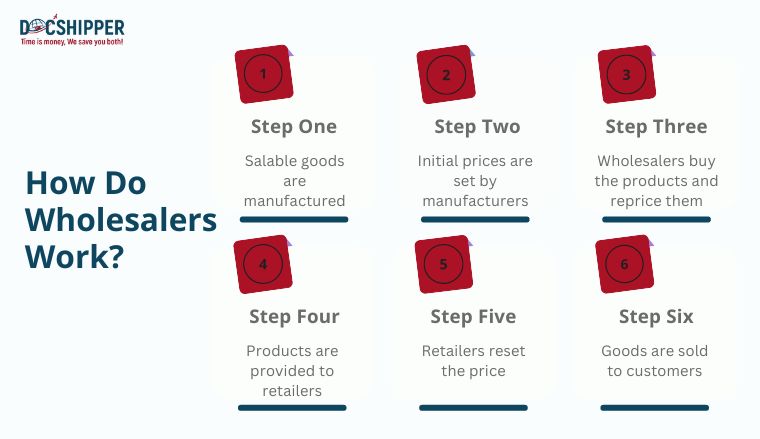 DocShipper info: In a fast-changing wholesale business, DocShipper can make your wholesale work smoother. Our services assist you in navigating the complex structure of international trade. Our experts help you select exceptional goods and handle the sourcing process. We know time is money, so we save you both! Don't hesitate to contact us to get a free quote or to call one of our agents.
Best wholesale marketplaces
Alibaba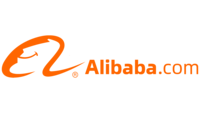 The Chinese giant Alibaba has been in business since 1991 and is one of the top locations for bulk purchases, however, it is likely best known for its lower-priced goods with substandard production values. Due to China's low labor costs, many of the platform's suppliers are Chinese.
Sourcing products from China become a trend and a habit for all businesses over the world that search for good quality and more profit. That's why Alibaba is the leading wholesale marketplace in the world, as it is a Chinese platform.
In 2022, Alibaba reported annual revenues of $134.567 billion, further solidifying its position as an influential force in the global marketplace.
What makes it a great place to buy? 
Due to its extensive product selection, affordable prices, and accessibility on a global scale, Alibaba distinguishes out as a top online retailer that serves both individuals and companies. The Trade Assurance service for safe transactions, user reviews that help with decision-making, and the platform's appropriateness for bulk and customized orders are noteworthy characteristics. However, while navigating this expansive internet market, prospective consumers should exercise caution with regard to product quality, linguistic difficulties, and logistics.
What products is it best for?  
Alibaba is particularly well-suited for lower-priced products across diverse categories, ranging from toys and consumer electronics to apparel, textiles, phone accessories, and tools.
Handshake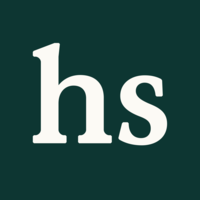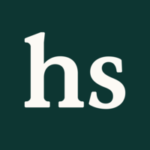 Handshake, launched in 2016, is Shopify's Wholesale marketplace, which is exclusive to Shopify store owners. You can register to sell on Handshake if your business is located in the US and you've made more than $1000 in sales on your Shopify store. In 2022, Handshake achieved annual revenues of $5.6 billion, underlining its significance as a substantial player in the wholesale domain.
What makes it a great place to buy?
When we talk about Handshake we are talking about Shopify, a well-known e-commerce platform that enables companies to easily develop and manage online stores thanks to its user-friendly interface and customization options. Shopify provides businesses with scalability, dependable hosting, essential tools for marketing, SEO, analytics, and customer support, as well as a wide range of plugins from the App Store, secure payment gateways, mobile responsiveness, and robust security features, making it an exceptional choice for starting and managing successful online businesses.
What products is it best for? 
Handshake (Shopify) is an ideal platform for products in categories such as accessories, beauty, lifestyle, and stationery.
Faire

Faire, launched in 2017, is another excellent illustration of a contemporary, well-designed wholesale market. It connects over 60,000 small, independent producers with retailers all over the world and provides discounted shipping rates and import fees to European merchants, making it a desirable marketplace for buyers. It lists suppliers from the US, Canada, and Europe. In 2021, Faire's annual revenues reached $35.3 million, showcasing its impactful presence in the industry.
What makes it a great place to buy?
Once you sign up, you'll have access to thousands of independent brands at wholesale pricing as well as special advantages like free returns on initial orders and 60-day payment arrangements for qualified merchants.
What products is it best for? 
Faire is particularly well-suited for unique products spanning clothing, jewelry, food, and homewares.
Amazon Business

Amazon launched Amazon Business in 2015, a B2B platform for linking wholesalers and retailers. With over 100 million customers and seller costs that are relatively similar to those for B2C seller accounts, joining is kind of a no-brainer if you can afford it! The high level of competition and cost structure, like with selling on Amazon generally, may make it difficult for smaller providers. In 2022, Amazon Business achieved annual revenues of $22.4 billion, underscoring its substantial influence in the B2B marketplace realm.
What makes it a great place to buy?
An extremely beneficial platform for business-to-business transactions is Amazon Business, which provides a wide range of products with special pricing, multiple user accounts, approval workflows, and tax-exempt purchasing. For businesses looking for convenience, cost savings, and customized solutions, features like Amazon Prime benefits, transparent ratings, and simple reordering improve the overall purchasing experience. Its integration capabilities, business analytics, dedicated customer support, and quick shipping all add to its appeal. 
What products is it best for? 
Amazon Business caters to a wide array of products, making it suitable for various industries and sectors. It excels in offering a vast range of items including office supplies, industrial equipment, electronics, healthcare products, and more
Ankorstore

Ankorstore, launched in 2019, is a well-known brand in the B2B wholesale industry. It enables you to reach a large community of more than 300,000 verified retailers. The website is also excellent for rapid network expansion.
What makes it a great place to buy? 
Ankorstore, which focuses on simplicity and effectiveness, makes it easy to find and order distinctive products, potentially saving retailers time and labor. The platform promotes small businesses while also giving chances for early access to new collections and networking within the retail sector by linking retailers with developing brands and negotiated terms. 
What products is it best for?
Ankorstore is ideal for products spanning categories such as home and living, grocery, fashion, stationary, jewelry, beauty, and kids.
Global Sources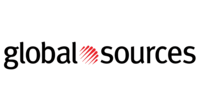 Global Sources, situated in Hong Kong, is another of the established breed. This wholesale platform, which has been operating since 1970, has a sizable international consumer base and over 1 million products from 250,000 merchants in over 200 countries. Both the marketplace's website and mobile app allow for browsing by buyers.
In 2021, Global Sources reported annual revenues of $677 million, further solidifying its presence in the industry.
What makes it a great place to buy? 
Direct access to manufacturers, quality control services, and trade exhibits are just a few of the elements that give firms chances for customization, networking, and market knowledge. The platform's RFQ system, open supplier data, bilingual customer service, and secure payment methods all contribute to effective and reliable sourcing experiences that let buyers access a wide range of goods while assuring their legitimacy and quality. 
What products is it best for? 
Global Sources is optimal for a diverse range of products, including car parts & accessories, electronics, phone accessories, electronic components, clothing & shoes, hardware, and tools.
DHGate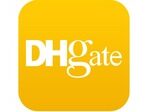 Chinese industry veteran DHGate has existed since 2004. Over 26 million buyers from around the world are served by the marketplace's listings from over 2.2 million vendors. Aiming to be the digital incarnation of the Chinese city of Dunhuang, which served as a gateway between the East and the West during the ancient Silk Road, the company bears the same name. Unfortunately, at this moment, the website only accepts merchants from Turkey, Korea, and China.
What makes it a great place to buy? 
DHgate.com is a well-known online store that sells a variety of goods at affordable wholesale prices, luring customers looking for affordability and personalization. The platform's appeal is fueled by its direct access to producers, buyer protection, and user feedback, which enable wise purchasing selections. However, to create a great purchasing experience, rigorous research and open communication with suppliers are required. Potential hurdles include different product quality, language problems, import rules, longer shipping periods, and potential counterfeit items.
What products is it best for? 
DHGate excels in a vast spectrum of categories, making it a prime choice for products such as consumer electronics, cell phone accessories, health & beauty items, toys, and clothing.
Made-in-China

John Shen established Made-in-China in 1998 to link customers with Chinese suppliers. On the site, there are, nevertheless, an increasing number of vendors from different nations. Made-in-China may be the best option for you if you're a Chinese supplier or are trying to enter Eastern markets.
What makes it a great place to buy?
A popular website for purchasing products directly from Chinese producers is Made-in-China.com. It provides a secure and effective means to interact with suppliers, customize items, and receive competitive prices thanks to its vast selection of products, verified suppliers, clear information, and communication tools. The marketplace is a dependable option for international purchasers looking for high-quality goods due to its global network, user ratings, and Trade Assurance services.
What products is it best for?
Made-in-China.com is well-suited for a wide range of products across various industries like electronics, machinery and industrial equipment, apparel and textiles, home and garden, and construction and building materials
Tundra

With a focus on business-to-business (B2B) transactions, Tundra is an online marketplace created to link independent retailers with a variety of brands and suppliers. The portal offers access to a carefully curated assortment of goods from various categories, with the goal of streamlining the wholesale purchase process for retailers and small enterprises. Tundra.com specializes in providing goods that are distinctive, creative, and appropriate for independent retail establishments.
What makes it a great place to buy?
For small businesses and retailers looking for a distinctive shopping experience, Tundra.com is a great choice. With its carefully curated range of high-quality, innovative products, wholesale prices, and direct contact with companies, Tundra.com enables shops to provide standout products at reasonable prices. The platform's emphasis on helping small retailers and ethical practices connects with organizations that value distinctiveness and responsible sourcing. The user-friendly interface facilitates ordering while catering to time efficiency. The opportunity for networking, the confirmation of the quality of the products, and the introduction of new products all contribute to Tundra.com's appeal as a worthwhile purchasing platform.
What products is it best for?
Tundra is ideal for sourcing a variety of products including home decor, fashion and accessories, gifts and novelty items, artisanal and handcrafted goods, tech and gadgets, health and wellness, outdoor and lifestyle products, food and beverages, pet accessories, and kids' toys.
FashionGo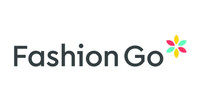 FashionGO, an LA-based wholesale marketplace, founded in 2002, reported annual revenues of $2 million in 2021. On this expanding platform, there are currently over 7000 merchants and 740,000 customers, and suppliers from all over the world are welcome to sign up for free.
What makes it a great place to buy?
Retailers can buy fashion and clothing products on FashionGo's dynamic marketplace. Its extensive range includes a variety of styles, and its relationships with several manufacturers offer special products. Retailers may efficiently manage purchases with effective online ordering and real-time inventory updates. Profitability and convenience are optimized through wholesale pricing and user-friendly tools. Retailers remain competitive by having access to trends, industry insights, and prospective networking possibilities. For retailers looking for trendy goods, FashionGo's ease, insights, and possibilities for direct communication make it a useful resource.
What products is it best for? 
FashionGo is well-suited for sourcing fashion-related products such as clothing, shoes, apparel, and accessories.
DocShipper Alert: If you are having trouble with things like making sure orders are sent out, keeping track of how much inventory you have, and getting things delivered on time, you don't have to worry anymore because DocShipper has the solution. We take care of your supply chain, so everything become easier. With DocShipper, you can forget about supply chain problems and get ready for success in the wholesale market.
Contact us now or call us directly if you want us to take care of the sourcing process.
EWorldTrade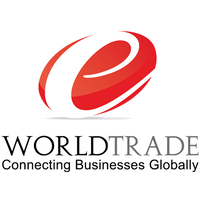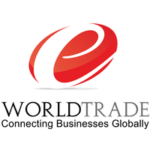 Although it was established in Texas, the United States, eWorld Trade today mostly works out of Pakistan (with additional offices in China and Nigeria). The website boasts 500,000 users who have signed up from more than 220 nations, and it allows purchasers to publish their own requests or "wanted" advertising if they so choose. This frees up suppliers to make contact with potential customers instead of waiting for them to express interest.
What makes it a great place to buy?
It enables quick and secure transactions for companies looking to conduct worldwide business with features including competitive pricing, customization choices, direct supplier communication, and secure payment ways. Buyers may make informed judgments because of the platform's potential for trade insights, virtual trade exhibitions, and extensive sector coverage. To guarantee a satisfying and secure purchasing experience, however, due diligence is still essential. This includes investigating suppliers, assuring the quality of the goods, and remaining current on recent changes. 
What products is it best for?
EWorld Trade specializes in a diverse range of product categories, with a notable emphasis on mining, construction, and raw materials, making it particularly well-suited for sourcing products in these industries.
TEMU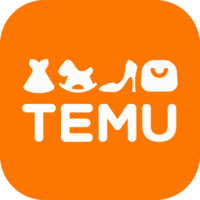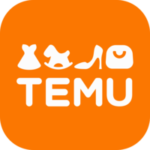 Temu is a worldwide eCommerce platform that offers a wide range of goods at competitive pricing. One of the most well-liked brand-new shopping apps is it. Temu has expanded to over 15 markets since its 2022 launch, including the US, UK, Canada, Mexico, France, Germany, Australia, and New Zealand.
What makes it a great place to buy?
Temu has incredibly low prices on its goods. According to Temu, it keeps prices low by linking clients with suppliers directly while taking care of delivery to customers. Temu serves as an intermediary between buyers and sellers but does not really own the goods that are advertised on its website.
What products is it best for?
Temu is particularly well-suited for sourcing a variety of products, including car accessories, clothing, small home appliances, outdoor furniture, power tools, and baby clothes.
Dropee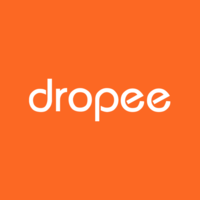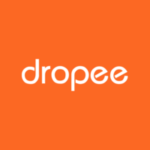 Malaysia-based Dropee, which aims to digitize fast-moving consumer items from Southeast Asia, reported annual revenues of $4.3 million in 2022. Although the business was founded in 2017, it has already gained recognition by being accepted into the renowned Y Combinator accelerator program in Silicon Valley. Currently, Dropee exclusively serves addresses within Malaysia.
What makes it a great place to buy?
For companies looking for effective and affordable procurement solutions, Dropee is a standout platform. Its emphasis on wholesale sourcing lets companies buy goods in greater numbers, sometimes at lower prices, supporting aggressive retail strategies. Dropee.com provides a streamlined purchasing experience that meets the demands of many industries by providing a broad product selection across numerous categories, secure transactions, and direct contact with verified suppliers. The platform's digital nature guarantees time efficiency, and insights and analytics give organizations the tools they need to make wise decisions. 
What products is it best for? 
Dropee is suitable for a wide range of products including consumer electronics, fashion and apparel, home and living, beauty and personal care, health and wellness, toys and games, industrial supplies, food and beverage, pet supplies, office supplies, gifts and novelty items.
EC21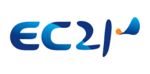 Since 1997, EC21, a prominent South Korean online wholesale directory, has been connecting buyers and suppliers. Unlike some other marketplaces, you interact directly with suppliers to arrange purchase deals instead of checking out directly. EC21 reported annual revenues of $33 million in 2021. To establish credibility amid concerns about fraud and scams, you can utilize the "Trade Verify" function on the website.
What makes it a great place to buy?
EC21 is a top platform for companies looking for a varied and international marketplace to buy goods and services. With the help of its vast international network, customers can connect with trusted suppliers across a range of industries, ensuring authenticity and dependability. A wide range of company needs are catered for by the platform's vast range of product categories, and direct contact with suppliers enables in-depth conversations and customization. EC21 promotes effective and secure purchase interactions with features like trade leads, secure transactions, language support, and trade show information. Buyers are further empowered to make informed judgments through company profiles and worldwide trade knowledge, all in a user-friendly digital setting. 
What products is it best for?
EC21 is suitable for a diverse range of products, spanning clothing, toys, household goods, and industrial items.
Joor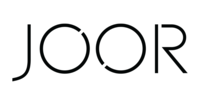 Joor, a premium fashion wholesale marketplace, is known for its valuable seller tools and attracts high-end customers like Harrods and Farfetch. Despite being one of the more expensive platforms to join, Joor reported annual revenues of $2.2 million in 2022. The platform also offers a useful app for monitoring your company's success.
What makes it a great place to buy?
It provides a vast network of well-known companies and specializes in fashion products, making it an effective platform for finding clothing, accessories, and related goods. The digital interface streamlines the process of product discovery and permits direct connection between merchants and brands while providing real-time access to digital showrooms. JOOR.com turns traditional shopping into a convenient and simplified digital experience by enabling safe transactions, effective order management, and worldwide reach. A customized and effective buying journey is made possible by its data-driven insights, personalization choices, and substitutes for actual trade shows. 
What products is it best for?
Joor specializes in luxury products, making it an ideal platform for sourcing high-end items.
Trayde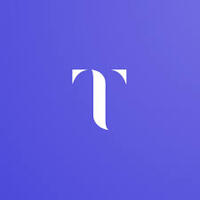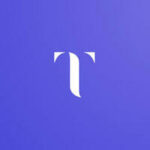 The UK's fastest-growing wholesale marketplace, Trayde, was launched in 2020 and is relatively new to the industry. It focuses on goods that have been hand-selected and pre-vetted by its small in-house team. Despite its relative newness, Trayde achieved remarkable success, reporting annual revenues of $50.3 billion in 2022. The company was founded with the goal of finding motivated consumers for small, independent producers that were having trouble getting their products on store shelves.
What makes it a great place to buy?
Trayde offers a unique platform where individuality shows through well-chosen brand selections, ensuring a remarkable variety of goods. Qualified retailers can choose between Net 30 and Net 60 payment options to make purchases even more convenient. Most brands provide minimal minimum order values, focusing on flexibility and meeting a range of company demands. As a one-stop shop for retailers looking for efficiency and diversity, this platform provides a complete wholesale destination, hosting a number of product categories and streamlining product sourcing operations.
What products is it best for? 
Trayde specializes in offering a diverse range of products, including jewelry, stationery, beauty accessories, and clothing.
RangeMe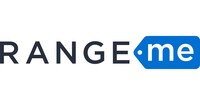 RangeMe, a platform for product discovery that empowers customers with personalized tools and insights, reported annual revenues of $14.4 million in 2022. Recently, the platform enabled its 12,000+ buyers to directly purchase from suppliers on the site, while also providing valuable statistics for supplier accounts.
What makes it a great place to buy?
For retail buyers in the consumer packaged goods (CPG) sector, RangeMe stands out as a superb platform that provides a streamlined and effective approach to discovering and sourcing products. Its online marketplace features a wide range of goods from numerous industries, allowing customers to browse a wide variety and interact directly with vendors. The platform's emphasis on certified suppliers boosts customer confidence, while retailer evaluations and ratings offer insightful information for making wise choices. RangeMe revolutionizes the conventional method of product discovery with the ease of virtual trade show substitutes, time-saving efficiency, and networking opportunities. Retail customers can make use of an easily available and comfortable online environment to get comprehensive product information, keep up with market trends, and conduct efficient sampling. 
What products is it best for?
RangeMe is well-suited for sourcing products in categories such as food, beverage, health, and beauty.
SaleHoo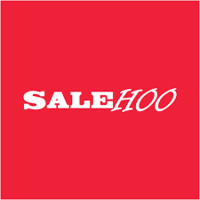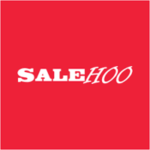 SaleHoo, an internet platform providing a wholesale supplier list and dropshipping platform, reported annual revenues of $192.3 billion in 2022. Its primary aim is to connect vetted suppliers, wholesalers, manufacturers, and liquidators with retailers, online sellers, and business owners. SaleHoo focuses on assisting individuals and businesses in finding products at wholesale prices for resale through various online channels.
What makes it a great place to buy?
SaleHoo is an excellent platform for reliable and extensive product sourcing. With a strong emphasis on verified suppliers, it ensures authenticity and buyer confidence. Its vast supplier directory spans diverse industries, offering wholesale pricing for cost-effective purchases. Additionally, SaleHoo provides dropshipping tools for online selling without inventory. Market research, educational resources, and a supportive community aid decision-making. Supplier reviews, convenience, and potential eCommerce tools enhance the experience, making SaleHoo a comprehensive solution for quality and convenience.
What products is it best for?
SaleHoo offers products spanning over 20+ categories, including health & beauty, homewares, electronics, jewelry, and more.
GlobalSpec

GlobalSpec, a comprehensive online platform focusing on facilitating supplier sourcing, product discovery, and industry-specific knowledge sharing for engineers, manufacturers, and technical professionals, reported annual revenues of $10 million in 2022. It serves as a valuable resource for information about products and suppliers across various technical and industrial areas.
What makes it a great place to buy?
For engineering and technical professionals looking for trustworthy product procurement, GlobalSpec is a leading platform. It provides a variety of solutions through a certified supplier list and extensive product catalog with a focus on industry demands. Technical information, individualized notifications, and CAD models support communication while assisting in making well-informed decisions. GlobalSpec streamlines project sourcing and is designed specifically for professionals. 
What products is it best for? 
GlobalSpec specializes in offering products related to industrial equipment and machinery, making it an ideal platform for sourcing these items.
Abound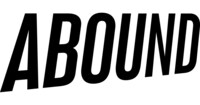 Abound, a well-designed wholesale marketplace primarily targeting small to medium-sized retailers in the US and the UK, reported annual revenues of $6.7 million in 2022. Their platform features vendors from both regions, each with its own website version, and stands out due to its lower minimum order quantity (MOQ) requirements, which makes it an attractive choice for businesses.
What makes it a great place to buy?
Abound stands out as an exceptional platform for retailers looking for a hand-picked assortment of distinctive and up-and-coming brands. Abound, which caters to independent retailers, provides a wide range of goods in a number of categories, enabling effective and direct interaction between retailers and brands. Retailers may confidently purchase goods that appeal to their customers by concentrating on quality, authenticity, and risk reduction. Through the platform's online user interface, retailers may find emerging brands to keep on top of trends and streamline the purchase process. Abound may also offer helpful order management tools, instructional resources, and a welcoming community, making it a complete and efficient option for retailers trying to find unique products for their stores. 
What products is it best for? 
Abound is best suited for sourcing products in categories such as home, kitchen & garden, jewelry, beauty products, fragrances, makeup, and skincare.
Go Wholesale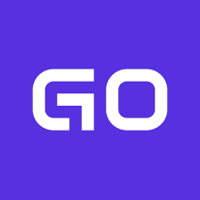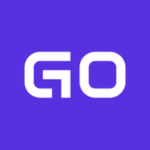 UK-based The largest online clothes wholesale marketplace in the nation, Go Wholesale, offers more than 50,000 items. It's the ideal location for shoe and clothing suppliers looking for customers from all around Europe.
What makes it a great place to buy?
 A customer-centric approach ensures positive experiences by utilizing feedback to refine offerings and introduce exclusive features tailored to your business. Transparent pricing data for millions of SKUs empowers well-informed decisions, while AI-driven tools provide market analytics for enhanced efficiency and profit margins. With an innovative team driving change, GoWholesale reshapes the traditional wholesale landscape, offering a unique platform aligned with modern business demands. Choosing GoWholesale isn't just a product purchase – it's a commitment to transparency, innovation, and technology-driven growth.
What products is it best for? 
Go Wholesale is particularly well-suited for sourcing products such as shoes, apparel, and accessories.
IndieMe

IndieMe (formerly WholesaleCrafts) is a wholesale marketplace for exclusively hand-crafted goods, with vendors from the USA and Canada. It currently has over 250,000 handmade goods from regional craftsmen and has a thriving user community of purchasers.
What makes it a great place to buy?
IndieMe stands out as a top choice for retailers looking for distinctive, creative, and handcrafted goods. The platform offers a curated assortment that enhances the authenticity and originality of retail products by bringing independent artists and customers together. Retailers can gain access to unique products that appeal to their customers by emphasizing workmanship and customized alternatives. Direct communication tools encourage customization and teamwork, and promoting independent artists helps to build a sense of community. IndieMe has a wide selection of unique products, from jewelry to home decor, making it the perfect destination for retailers to find standout things to differentiate their inventory.
What products is it best for? 
IndieMe is best known for sourcing handmade products.
Docshipper Tip : In a world of many wholesalers, finding the right fit can be tough. But don't worry, DocShipper is here to make it easy! We pick the best wholesalers for you, saving you time. You'll have options that suit your needs, whether it's quantity or type of products. And guess what? Our suppliers are reliable and want your success.
Contact us directly or call us now if you want us to take care of the sourcing process.
How to choose the right wholesale marketplace?
Making the best wholesale marketplace choice requires giving serious thought to your company's requirements, objectives, and the advantages that various platforms have to offer. Here is a step-by-step instruction sheet to assist you in reaching a decision: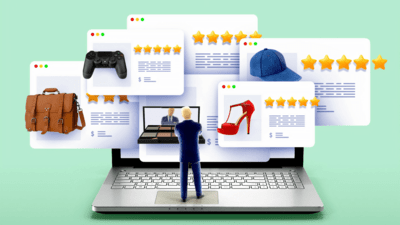 Define your business needs, product preferences, volume requirements, and budget constraints.

Research various online wholesale platforms that specialize in your industry or product category.

Prioritize platforms that verify suppliers for authenticity and quality.

Evaluate the diversity of products available on the marketplace to ensure alignment with your target audience.

Compare pricing structures, including membership fees, transaction costs, and shipping expenses.

Consider the

minimum order quantities

(MOQs) offered by different platforms.

Look for platforms that emphasize product quality and authenticity to maintain your reputation.

Assess how the platform facilitates communication between buyers and suppliers, enabling negotiations and customization.

Evaluate the technology features provided by the marketplace, such as search, filtering, order tracking, and inventory management.

Read reviews and ratings from other buyers to gauge the platform's credibility and reliability.

Confirm the availability of customer support to assist with inquiries, issues, or disputes.
Utilize trial periods offered by some platforms to test their features, supplier quality, and usability.
Seek platforms that provide educational resources, tutorials, or guides to navigate the wholesale buying process.

Consider the platform's potential to accommodate your business's growth and scalability.

Review the terms of use, privacy policies, and return policies to ensure they align with your business practices.

Look for networking features that allow you to connect with other buyers and industry professionals.

Prioritize platforms with an intuitive and user-friendly interface to streamline your sourcing experience.

Verify that the platform offers secure payment options to protect your financial transactions.

Research the reputation of the wholesale marketplace in your industry for a better understanding of its credibility.

Test shortlisted platforms by placing small orders to assess product quality, supplier responsiveness, and overall experience.
Here are some tips on how to find a reliable wholesale supplier in China.
FAQ | 22 Best Wholesale Marketplaces for Buying Products in Bulk
What advantages come with procuring products in bulk from wholesale marketplace?
The benefits of buying goods in quantity from a wholesale marketplace include cost savings through lower unit costs, access to a large range of goods, simplified inventory management, and the potential for higher profit margins when reselling. Bulk purchases can give businesses more negotiating power and enable them to effectively meet increased demand.
Do these wholesale marketplaces cater to businesses of all sizes and types?
Yes, a lot of wholesale markets are made to accommodate firms of various sizes and types. These platforms frequently serve merchants, resellers, and companies looking for goods for various uses. You may frequently find wholesale marketplaces that offer products fit for your needs, no matter what form of business you are, whether it be a little boutique, a larger retail chain, an online vendor, or any other kind of business. It's crucial to do your homework and pick a platform that fits your company's size, sector, and purchasing needs.
Are there any prerequisites or membership fees to access these marketplaces?
Yes, many wholesale marketplaces may have specific prerequisites or membership fees to access their platform. These requirements and fees can vary, ranging from proof of business status to charges for premium features or exclusive access. To make an informed choice, it's essential to review each marketplace's terms and conditions to understand any associated costs before deciding which platform suits your business needs and budget.
DocShipper info: Do you like our article today? For your business interest, you may like the following useful articles :
DocShipper Advise : We help you with the entire sourcing process so don't hesitate to contact us if you have any questions!
DocShipper Sourcing | Procurement - Quality control - Logistics
Alibaba, Dhgate, made-in-china... Many know of websites to get supplies in Asia, but how many have come across a scam ?! It is very risky to pay an Asian supplier halfway around the world based only on promises! DocShipper offers you complete procurement services integrating logistics needs: purchasing, quality control, customization, licensing, transport...
Communication is important, which is why we strive to discuss in the most suitable way for you!