Due to the large number of factories and affordable costs, China has become a significant source of commodities for many businesses around the world. However, because of linguistic obstacles, cultural disparities, and uncertainty regarding suppliers, doing business in the Chinese market can be challenging. Companies are turning to knowledgeable sourcing agents to help them overcome these obstacles and get the most out of sourcing from China.
This article covers the top sourcing agents in China, their skills, knowledge, and how they make it simple for businesses to find products. Read on to learn how these agents may be your dependable partners, assisting you in locating high-quality goods at an affordable price while minimizing risks and ensuring efficient operations, regardless of your level of import experience or where you are in your global sourcing journey.
DocShipper info: Due to linguistic and cultural obstacles, as well as concerns about the reliability of suppliers, sourcing from China can be challenging.
You can rely on DocShipper for all of your procurement needs. DocShipper, which provides end-to-end solutions from supplier selection through quality assurance, ensures a simple and straightforward procurement procedure.
Contact us or call us to discuss your requirements.
Sourcing agent vs sourcing company

 
When selecting a sourcing partner, it's critical to consider each agent's or company's distinctive services and capabilities as well as their level of experience, qualifications, and track record.
The table below provides general differences between sourcing agents and sourcing companies.
| | | |
| --- | --- | --- |
| Criteria | Sourcing Agent | Sourcing Company |
| Nature of Service | Acts as an intermediary for individual clients, with a narrower scope of services. | Offers comprehensive and end-to-end sourcing solutions |
| Supplier Network | Limited supplier connections based on individual agents' expertise. | Extensive supplier network, providing access to diverse options. |
| Expertise | Specializes in specific industries or regions, with limited resources.  | Offers specialized teams and standardized processes for efficient sourcing. |
| Accountability | The individual agent is directly accountable to clients. | The company takes overall responsibility for sourcing projects.  |
| Quality Assurance | May have limited quality control measures and varying service quality. | Provides consistent and reliable service quality through dedicated teams. |
| Compliance | Limited ability to ensure strict compliance with regulations. | Prioritizes compliance and adherence to industry standards. |
| Suitability | Suitable for businesses with smaller sourcing needs and seeking personalized attention | Ideal for businesses with larger or more complex sourcing requirements. |
As we can see, a sourcing agency provides a more durable and dependable sourcing solution, making it the perfect option for companies looking for all-encompassing support, a larger supplier network, and simplified procurement procedures. 
The ultimate choice should be based on the particular requirements and preferences of each organization, taking into account elements like project size, industry standards, and financial limitations.
Top 10 sourcing agents In China 
Docshipper

Docshipper, a reputable sourcing agent in China, provides complete end-to-end solutions for companies all over the world. The company, which specializes in finding premium products at prices that are competitive with the market, assures stringent quality control and adherence to international standards. DocShipper controls all facets of the procurement process, from supplier selection and negotiation to quality control and logistics planning, thanks to its broad supplier network and comprehensive expertise in the Chinese market. 
Here are the services offered by Docshipper.
Price Negotiation

Factory Audits

Multilingual Support
DocShipper Advice : Looking to master the art of procurement? DocShipper has got you covered! Our expert sourcing service can help streamline your procurement process and take your business to new heights. From finding suitable suppliers to negotiating favorable terms, we have the knowledge and experience to help you succeed. 
Let us be your procurement partner, contact us directly or call us and see the results.
Jingsourcing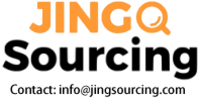 Established in 2015 in Yiwu,
Jingsourcing
has emerged as the leading sourcing agent in China. With exceptional services and a devoted team of over 140+ professionals, they have effectively assisted more than 4000+ sellers worldwide importing from China. They help importers find the best manufacturers, ensure the quality of products, and arrange shipments to their doorstep,
making it easy to source from China
.
Services provided by JingSourcing include:
Product sourcing & development

Graphic design

Private label & packaging

Warehousing & shipping
Foshan Sourcing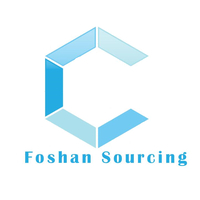 Foshan, a China procurement agency, offers a variety of services to companies in the Foshan region of China.
Foshan is an expert in ceramics, toys, tiles, furniture, doors, windows, and other home goods with more than ten years of experience. They provide logistics and shipping services to guarantee that shipments are delivered to clients on time and in good condition, as well as the purchasing of goods from Chinese vendors.
They offer the following services:
Product development

Supplier research 

Quality control
Imex Sourcing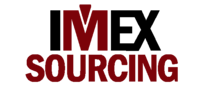 IMEX Sourcing Services offers a number of services to assist businesses in locating and obtaining goods and services from global vendors.
With a team of sourcing specialists at IMEX Sourcing Services, businesses may find and acquire the best goods and services at the most affordable costs because they have a thorough awareness of the worldwide market.
They provide a variety of online tools and services to assist businesses in finding and comparing suppliers, requesting estimates, and placing orders. They have a network of over 1,000 suppliers in more than 50 countries.
Here are the services they provide.
Supplier research

Product sourcing

Product procurement

Shipping logistics support
China2West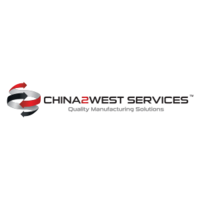 Founded in 2005, China2West has a vast network of wholesale suppliers that spans thousands of distinct product categories. It offers a variety of services to assist businesses in locating and obtaining goods and services from overseas suppliers. For supply chain management, manufacturing, quality assurance, and product development, China2West is a one-stop solution provider.
Here are the services they provide.
Product development

Supplier research

Quality assurance
Sourcify

Sourcify is a worldwide manufacturing platform that assists you in managing the whole supply chain.
Their software provides full production management in addition to a manufacturer directory, a sourcing request tool, and a project management tool. Brands can utilize Sourcify to identify suppliers who can suit their particular requirements, get quotations, and oversee their projects from beginning to end.
Here are the services they provide.
Product development

Supplier research

Quality control
LeelineSourcing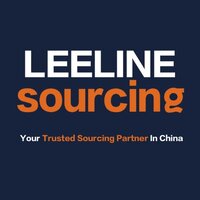 LeelineSourcing is a China sourcing company that assists you in locating factories, obtaining affordable prices, and producing private-label goods with full inspection services and door-to-door delivery.
They offer free consulting services up until your manufacturer is chosen and have over ten years of experience.
Here are the services they provide.
Amazon FBA Prep

Product sourcing

Quality assurance
Meeno Group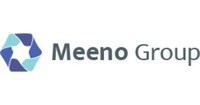 For sourcing from China, Meeno Group is a one-stop shop. Their office is in Yiwu, in the heart of Zhejiang Province.
Meeno group is an expert in sourcing toys, clothes, jewelry, electronics, kitchenware, hardware, tools, and furniture and has more than 5 years of experience in this field.
Here are the services they provide.
Factory audits

Product sourcing

Price negotiation
Dragon Sourcing

Dragon Sourcing is a China sourcing company that provides complete sourcing services to businesses all over the world.
They have offices in the US, Kenya, Turkey, Italy, Brazil, South Africa, the UK, Vietnam, Shanghai, and Hong Kong. They are one of the biggest sourcing firms in China.
Here are the services they provide.
Product development

Factory audits

Product sourcing
Lazpanda

Small enterprises can source from China using Lazpanda. They provide supplier verification, inspections, and freight forwarding from Chinese enterprises based on their more than five years of experience.
Electronics, children's products, household goods, sports equipment, and outdoor gear are Lazpanda's areas of expertise.
Here are the services they provide.
Factory audits

Product sourcing

Price negotiation
DocShipper Alert: In a sea of countless sourcing agents, finding the right one can be a daunting and overwhelming task.
Docshipper distinguishes itself as the trustworthy and dependable option. For companies looking for an exceptional sourcing partner, our track record, breadth of industry knowledge, and customer-centric approach make us undisputed leaders.
Contact us directly or call us now if you want us to take care of the sourcing process.
How can a reliable sourcing agent help you in international trade procurement?
A sourcing agent, also known as a purchasing agent or procurement agent, acts as a middleman between buyers (often businesses or individuals) and suppliers (manufacturers or wholesalers) in a specific geographic region, typically in a foreign country like China. Their primary role is to assist buyers in finding and purchasing products or goods that meet their requirements and specifications.
The following illustration resume all the services that the sourcing agent does.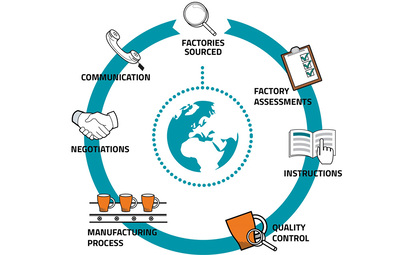 (Source: keensourcing.com)
They can find suppliers with competitive prices and prior quality
Sourcing agents have a wide network of contacts and knowledge of local markets. They can identify reliable and reputable suppliers that meet your specific product requirements and quality standards at a competitive price 
They can improve sourcing efficiency
A capable and reliable sourcing agent can increase sourcing effectiveness through their vast supplier network, skillful negotiating techniques, stringent quality control procedures, and expertise in sourcing, ultimately reducing lead times, minimizing production delays, and optimizing the overall procurement workflow, which saves the importing company time and money.
They can reduce your risk of importing from overseas
A reputable sourcing agent can help lower your risk of importing from abroad by conducting thorough supplier background checks, performing on-site product inspections to ensure product quality and compliance with standards, providing insightful market analysis and risk assessments, handling import/export documentation and customs procedures efficiently, protecting your company from potential scams, frauds, and product-related issues, and ensuring a smoother and more secure process.
DocShipper info : Sourcing from China often leads to time-consuming processes, limited supplier options, and unforeseen logistics challenges.
Docshipper, is here to revolutionize your sourcing process. We streamline the entire process, saving you time and money, thanks to our wide network of reliable suppliers, effective logistics management, and skilled bargaining abilities.
Contact or call us now if you want us to take care of the sourcing process.
6 things your sourcing agent should have
Experience
A good sourcing agent should have ample experience in the industry or product category you are interested in. Experience allows them to understand the complexities of sourcing, supply chain management, and potential challenges that may arise during the process. An experienced agent can efficiently navigate through different suppliers, negotiate deals, and ensure the best quality products at competitive prices.
Transparency
A successful engagement with a sourcing agent depends on transparency. Regarding their procedures, charges, and any potential conflicts of interest, they should be transparent and truthful. Throughout the whole sourcing process, transparent agents keep you updated on all possibilities for suppliers, cost breakdowns, and any restrictions or hazards related to particular providers.
Effective communication
To connect you with potential suppliers, a sourcing agent must have excellent communication skills. A good representative should speak both your language and the native tongue of the nation that manufactures the product. This guarantees precise and unambiguous communication during discussions, order requirements, and problem-solving during the production process.
Accountability
Accountability entails accepting accountability for one's deeds and the results of one's sourcing choices. A trustworthy agent should be responsible for their work, adhere to deadlines, and be held accountable for producing the desired outcomes. This involves making certain that the goods are timely delivered and up to your requirements for quality.
Location of operation
The location of your sourcing representative is crucial, particularly if they are based in the same nation or area as the manufacturers. A local agent is more likely to be intimately familiar with the customs, laws, and market trends of the area. Being close to the producers might also make factory visits and inspections easier, improving quality control.
Minimum order quantity (MOQ) negotiation
MOQ negotiation is a critical skill that can significantly impact your sourcing costs and supply chain efficiency. A skilled sourcing agent can negotiate with suppliers to lower the MOQs, allowing you to start with smaller orders and test the market before committing to larger quantities. This flexibility can be vital, especially for startups or businesses with limited capital.
Questions you should ask about sourcing agents in China
How much do sourcing agents charge?
Several variables, like the intricacy of the product, the size of the order, the supplier's location, and the particular services you need, might affect the costs paid by sourcing agencies.
The following fee models are frequently used by sourcing agents: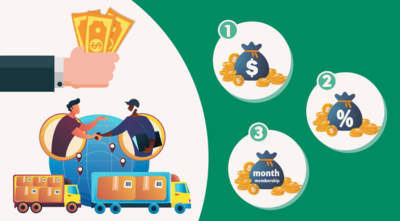 With No surcharge but earn from the price difference
This kind of fee is frequently used by independent sourcing agents or sourcing firms. In this situation, the sourcing agency frequently offers reliable suppliers with more affordable rates or higher-quality goods that the buyer is difficult to find through conventional channels, like some online wholesale websites.
In contrast, purchasers would never use such sourcing agents if they could find their own competitive prices.
Percentage service fee based on product value
The most typical practice among purchasing agencies or businesses is to charge a percentage of the total order amount. Why? Because they frequently offer additional services like tracking production, QC, shipment plans, consolidation, etc. As a result, they will charge a service fee that is based on a portion of the worth of the items.
A normal service charge in China is equivalent to 3–10% of the entire order amount. Another thing to note is how much this percentage depends on the product category and order size. For example, if the order is for a product with great demand and competitive prices, or if the order amount surpasses $600,000, the service fee can be as low as 3% of the total order value.
Fixed salary for each project or a certain period
A lot of independent sourcing brokers charge a predetermined fee for each product or for a set duration (week/month). They often charge less than $50per item.  
The suppliers are usually available for direct commercial discussions regarding your items.
The drawback is that these agents typically lack professionalism and the suppliers they locate are frequently not the most cost-effective.
For a few weeks or months, some seasoned buyers prefer to hire a personal, full-time sourcing agent to handle straightforward sourcing chores like locating vendors, translating, and corresponding with suppliers. For roughly $800 a month, you may engage a full-time Chinese sourcing agent to work for you if you wish to import from China.
How to find a sourcing agent in China?
Companies frequently rely on international import-export companies, particularly China, in today's globalized economy. Finding a Chinese supplier can be difficult, particularly for small and medium-sized enterprises that lack the funds to fly to China and carry out an extensive search. But if you take the necessary steps, you can locate a trustworthy Chinese provider who can match your needs.
Here are some tips on how to find a Chinese sourcing agent:
Use online platforms
Alibaba, Global Sources, and Made-in-China are just a few of the online marketplaces that link customers with Chinese suppliers. Using these platforms, you can find suppliers who meet the requirements for your products and get in touch with them immediately. But it's crucial to keep in mind that these platforms might be crowded and that not all vendors can be trusted. Prior to buying anything, you should always do your research.
Attend trade shows
Trade shows are excellent places to meet and build relationships with Chinese suppliers. The Canton Fair and the China International Industry Fair are two of the annual trade events held in China. You may see their products and bargain with them in person by going to these shows. However, it may be costly and time-consuming to attend trade exhibitions, so it's important to plan ahead.
Industry Association
Contact relevant industry associations for your company. They could be able to help you identify acceptable partners because they have links to reliable sourcing agencies in China.
Referrals and Recommendations
Request recommendations and references from colleagues in your industry, business partners, or other entrepreneurs who have sourced goods from China in the past. Finding reputable agents can be aided greatly by personal recommendations.
Conduct background checks
It's crucial to perform a background check on a Chinese supplier before doing business with them to make sure they are dependable and trustworthy. You can check the supplier's business license, financial standing, and standing within the sector. Background check services are available on websites like Made-in-China and China Checkup for a price.
FAQ | Top 10 sourcing agents in China
Is Using A China Sourcing Agent Worth It?
Yes, for companies looking to buy products from China, using a China sourcing agency can be quite beneficial. Sourcing agents streamline the sourcing process, saving firms time and effort thanks to their in-depth supplier networks and local expertise. They negotiate fair pricing, guarantee product quality through thorough inspections, and reduce any risks related to purchasing products from abroad. Sourcing agents help suppliers communicate effectively by utilizing their understanding of the Chinese market and production environment to help suppliers overcome linguistic and cultural hurdles.
How do sourcing agents in China ensure ethical practices ?
By carefully vetting suppliers for compliance with moral principles and labor laws, sourcing agents in China assure ethical business operations. To ensure safe working conditions and regulatory adherence, they do factory inspections. Agents may favor vendors with verified certificates and put in place a code of conduct for moral behaviour. Social audits evaluate issues including preventing child labor and working hours. Transparent dialogue with customers and suppliers enables rapid resolution of ethical issues. Agents may also give preference to environmentally friendly and sustainable suppliers. Agents of sourcing help create a more moral and sustainable global supply chain by encouraging responsible behavior.
How can I avoid scams and fraudulent sourcing agents?
Protect yourself from fraud and scams when dealing with sourcing agents by conducting thorough background checks, avoiding upfront fees without clear terms, demanding proof of skills and past success, assessing professionalism and communication, avoiding deceptive agents, and using recognized platforms or industry groups for hiring.
DocShipper info: Do you like our article today? For your business interest, you may like the following useful articles :
DocShipper Advise : We help you with the entire sourcing process so don't hesitate to contact us if you have any questions!
Having trouble finding a manufacturer abroad? Enjoy our sourcing services, we directly find the right suppliers for you!
You don't trust your supplier? Ask our experts to do quality control to guarantee the condition of your goods!
Do you need help with the logistics? Our international freight department supports you with door to door services!
DocShipper Sourcing | Procurement - Quality control - Logistics
Alibaba, Dhgate, made-in-china... Many know of websites to get supplies in Asia, but how many have come across a scam ?! It is very risky to pay an Asian supplier halfway around the world based only on promises! DocShipper offers you complete procurement services integrating logistics needs: purchasing, quality control, customization, licensing, transport...
Communication is important, which is why we strive to discuss in the most suitable way for you!