August 2021 is a month full of exciting news about the international trade, between the increase of the freight rates and the customs authority revenue that will absolutely affect the entire businesses.
On the other hand, we have some good news where Suez Canal box terminal investments to boost productivity, this will open new opportunities for sure to invest.
In this article, you will find more news, you can discover in more details while reading.
Enjoy your reading !
Freight rates continue global upward trend
According to the Port Authority of Valencia, freight rates are continuing to rise internationally owing to a number of variables, including a container shortage and the United States' economic pull.
The main factors behind this increase are the strong demand for marine transportation with a scarcity of empty containers, also the lack of capacity and equipment, as well as the high prices of fuel.
Except for the Eastern Mediterranean, the Valencia Containerized Freight Index (VFCI) is rising in all regions, Latin America Pacific has the largest growth up to the 25%. According to the port authority's  president's projections, stabilization will not occur until the end of 2022.
Aside from the Port of Valencia's index, two other freight indexes have also demonstrated similar global pattern in freight rate increases. Since the beginning of the year, the Shanghai Containerized Freight Index (SCFI) has nearly doubled, and the Ningbo Containerized Freight Index (NCFI) showed an increase as well.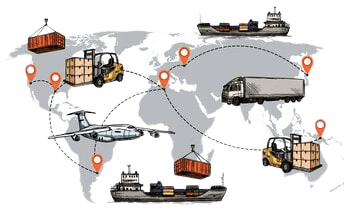 Vivi Dara
DocShipper Advice: Interested in our sourcing services? Do you need personalized information? Contact Docshipper and our experts will get back to you within 24 hours.
New liner services potential on the Asia - NAWC trade
According to shipping experts at Sea-Intelligence, freight costs on the NAWC trade channel have risen to score high levels, indicating a huge potential for carriers not just to full to capacity boats on existing liner routes but to establish new lines. The non-alliance services, grew rapidly in August 2021, according to the Danish researchers.
There are 13 new on-alliance services will be available in 2021 as the Sea-Intelligence report shows, Also it is predicted that in the coming days the non-alliance services will represent approximately a third of Asia-NAWC capacity. With container supply failing to keep up with demand and freight prices at all-time highs, carriers stand to gain an apparent advantage.
Furthermore, the research revealed that carriers may be trying to take advantage of the current climate by offering solo services, knowing that they would not only be capable of filling the boats, but will also be able to obtain very high freight rates.

Antonis Karamalegkos
Shanghai airport terminal closure leads logistics firms to expect cargo delays
Shanghai Pudong International Airport's freighter restrictions, which began on Friday, are still in force after the Shanghai Health Commission confirmed five additional COVID-19 cases among cargo employees.
According to Ligentia, one of the airport's terminals, PACTL, was closed owing to the new instances, with roughly one-third of trips out of PVG airport impacted. Due to China's quarantine procedures, Shanghai Pudong airport was only functioning at 33% capacity prior to the closure.
Due to this policy, the affected cargo planes will not be able to depart from the airport until the zone is declared safe. For that, China has taken extensive measures in order to contain the spread of COVID-19, putting a pressure on the country's already restricted aviation freight capacity. In addition, the logistics companies predict some delays which will affect their businesses especially for mechanical and electrical goods which presented a big share of Shanghai's exports last year.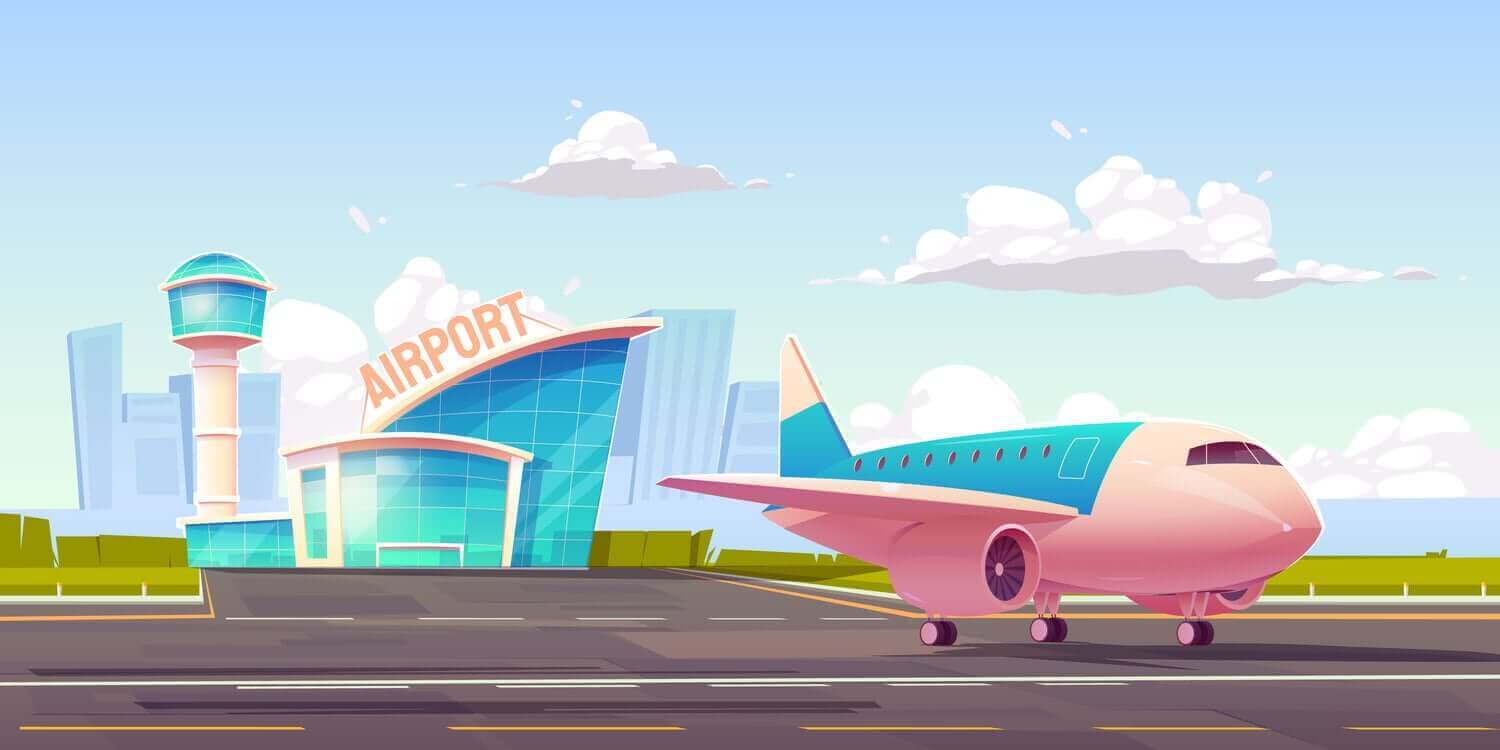 Max Garland
Increased auctions free Chittagong box yard and increase customs authority revenue
The Chittagong Port Authority and Chittagong Customs have increased their efforts to auction cargoes on a periodic basis to ensure free up space in port yards and prevent containers from being occupied for an extended length of time.
During the latter few months of each month, at least two auctions are organized to put tension on importers to ship containers at the right time. Unless importers accept delivery of boxes or request time, the port authority delivers containers from boats to customs for auction after a specified number of days. After the appropriate processes have been completed, the customs authorities will hold an auction.
On the 26th of August, the Chittagong port's auction yard held an auction for 87 cargo lots. On the 12th of August, 76 lots of cargoes were also auctioned. According to a shipping agent representative in Chittagong, Bangladeshi shippers have a constant shortage of actual sized equipment for exporting products, particularly 40-foot containers.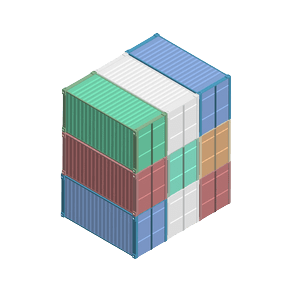 Container News Team
DocShipper info: You can count on DocShipper if you're in need of any packaging and protection service to relive. Do not hesitate to contact us.
Suez Canal box terminal investments to boost productivity
APM Terminals has stated that a series of investments starting in 2020 at the Suez Canal Container Terminal to improve equipment and capacity, with a solid relationship with the Egyptian government.
The $60 million investment is divided among initiatives aimed at improving efficiency and customer services, which makes the canal the only terminal in the country that can serve simultaneously two mega  ships.
Customers of the terminal's shipping lines will have more possibilities to recover their network schedules as a result of the crane capacity enhancement project. Additionally, the Egyptian terminal has completed a gate extension, increasing its monthly handling capacity over 50,000TEU.
The Egyptian port has indeed set a weekly record in container handling, with 95,579TEU on the quay in week 33, while keeping the same gate movements per hour of 30.04. This is thanks to the latest enhancements for future development.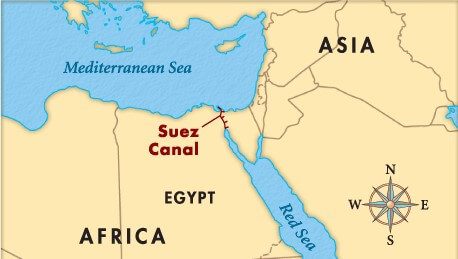 Vivi Dara
FAQ | International trade August 2021 News [Procurement – Logistics – Compliance]
How important is the Suez canal to global shipping ?
The Suez Canal connects Asia and the Middle East with Europe, which makes it the best way for transporting energy, commodities, consumer products, and componentry. Because of its position, the canal serves as a major regional centre for shipping oil and other hydrocarbons. Furthermore, it is the world's longest canal without obstacles, in comparison to other rivers, there are practically fewer accidents.
How shippers can adapt to this increase of freight rates?
Among the most efficient methods to battle excessive freight prices is to arrange shipments ahead of time. Every day, the cost of transporting goods rises. Companies must carefully plan their shipments far in advance to avoid incurring increased costs and to take advantage of early bird discounts. This can save them a significant amount of money and help them avoid delays. When preparing ahead of time for a shipment, digital platforms may be used to utilize historical data on freight costs to anticipate rates as well as patterns impacting prices.
How does COVID-19 affect the airport business?
Air travel has remained one of the most severely impacted global sectors. The economic, social, and health consequences for the airline industry are extensive, and the pandemic will have a long-term impact on aviation firms, passengers, and airports. Especially on the shipping companies but the good news that with the vaccination the economy is recovering slowly.
How did Egypt succeed in unblocking the Suez Canal ?
The 220,000-ton ship was released six days after wedging itself sideways into a single-lane stretch of the canal, thanks to 24-hour dredging that pushed and dragged it back towards the waterway's centre. 30,000 cubic meters of sand were removed, enough to fill a dozen Olympic-sized swimming pools.
DocShipper info: Did you like this article? You may also like the following:
DocShipper Advice: We help you with the entire sourcing process so don't hesitate to contact us if you have any questions!
DocShipper Sourcing | Procurement - Quality control - Logistics
Alibaba, Dhgate, made-in-china... Many know of websites to get supplies in Asia, but how many have come across a scam ?! It is very risky to pay an Asian supplier halfway around the world based only on promises! DocShipper offers you complete procurement services integrating logistics needs: purchasing, quality control, customization, licensing, transport...
Communication is important, which is why we strive to discuss in the most suitable way for you!