During the month of June 2021, the world of international trade was once again turbulent. Between rising freight costs, congestion or recovery and increased activity, the field remains extremely busy.
International freight transport is now experiencing a new lease of life, which has not been seen since the beginning of the COVID-19 pandemic. The latest encouraging figures for international trade are indeed very positive.
In this article, discover all the news about international trade during this month of June 2021.
Have a good reading!
High demand for air cargo to combat inventory backlogs
To ensure that goods are in stock at all times, some brands such as Lands'End, Levi Strauss and PVH have decided to use air freight more extensively. This type of freight is faster and ensures that they never run out of goods for their customers.
James Gooch, Lands' End's CFO and president, said there are additional costs associated with expediting shipments.
But this operation is so essential that some brands are dedicating part of their budget for the future. For example, PVH (which includes major brands such as Calvin Klein and Tommy Hilfiger) has chosen to include its air freight in its 2021 budget.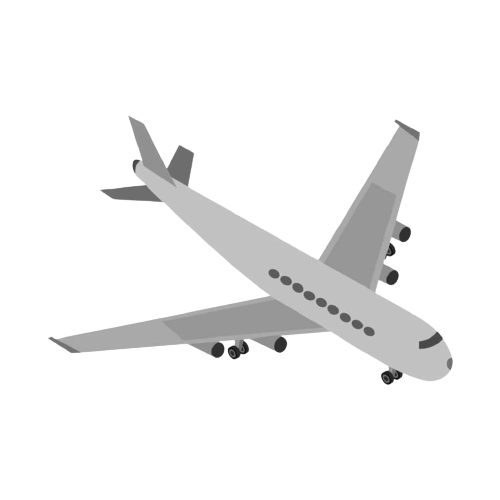 Edwin Lopez
DocShipper Tip : Interested in our transportation services? You need personalized information? Contact Docshipper, and our experts will get back to you within 24 hours.
The trial of the crew members who transported 20 tons of cocaine on board a container ship is underway
Trials have begun for the eight crew members, including the ship's manager of the container ship, Montenegrin Bosko Markovic, who had tried in June 2019 to mount a smuggling operation within their ship.
As a reminder, the ship of the shipping company Mediterranean Shipping Co. (MSC), named MSC Gayane, had been loaded at night off the South American coast. The crew members used the ship's crane to transfer the sports bags filled with cocaine bricks from the speedboats to the seven containers that were designed to hide the merchandise. False seals were used to close the containers.
It was upon arrival at Packer's terminal in Philadelphia a few days later that authorities realized the operation. In total, the volume amounted to 20 tons of cocaine.
Billed as the largest cocaine seizure in 230 years of U.S. history, the culprits in this story were recently heard and their trial is underway. First, the captain, Markovic, was sentenced to 7 years in prison. As for the mechanic Vladimir Penda, he was sentenced to 5 years and 10 months in prison. Three other crew members involved in this case were sentenced to 5 years in prison. The other accomplices will receive their sentences during the summer.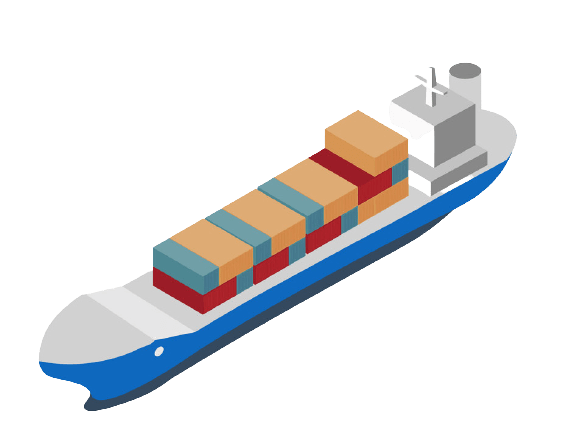 Greg Miller
More than one million containers handled at Port of Los Angeles this month
Today, the Los Angeles Marine Terminal (USA) became the first port in the Western Hemisphere to handle more than one million TEU (Twenty-Foot Equivalent Units) containers in a single month. This figure represents an increase of almost 74% compared to the same month of the previous year.
This figure is due in particular to the impressive number of imports recorded: + 75% this year compared to the year before.
The figures are also up in terms of empty containers. Compared to the same month last year, empty containers jumped by 114%, mainly due to the strong Asian demand.
However, there was a fairly large gap between the number of imports and exports, with imports being almost 5 times higher than exports.

Kim Link-Wills
Interested in our services? Need personalized information?
Our experts will answer you within 24 hours
Hapag-Lloyd applies its new seasonal rates
Peak Season Surcharges (PSS) between different North American and Asian ports.
Thus, as of July 18, the following charges on reefer, dry, flat rack and open top containers:
2,000 USD for a 40 ft container
1,000 USD for a 20 ft container
Also, the shipping line will increase its rates by $450 USD per container to the Indian subcontinent (India, Bangladesh, Maldives, Sri Lanka) and the South American East Coast (Uruguay, Argentina, Brazil)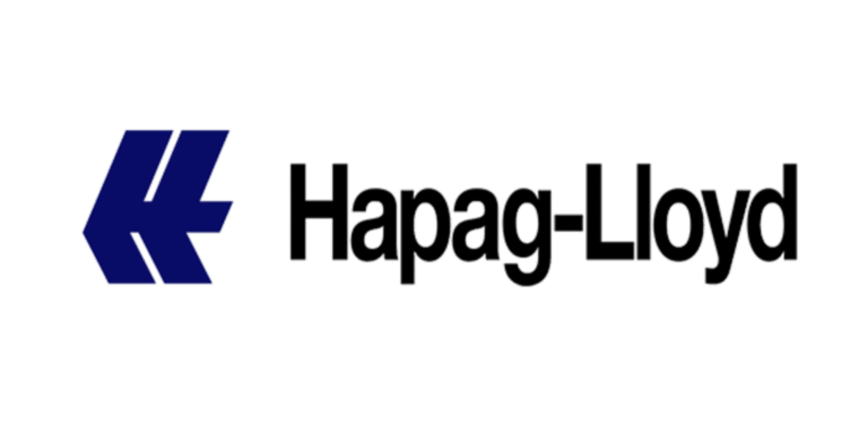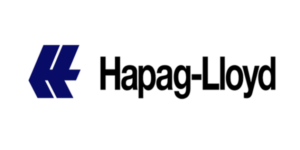 Discover more about DocShipper's services and activity through our free brochure
Our success is defined by yours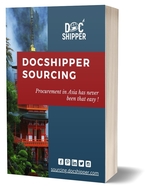 After its grounding 3 months ago at the Suez Canal, the Ever Given could resume its journey
Three months after the terrible incident that blocked the Suez Canal for several days, the ship that blocked the route, the Ever Given, could soon be released in Egypt.
This is in any case what one of the insurers of the ship, the British P&I Club, has stated, stressing that the agreement has been reached with the Suez Canal authorities.
As a reminder, the ship was leaving Yantian in China and was bound for Rotterdam in the Netherlands. On March 23, while transiting the Suez Canal, the ship was caught in strong winds, which led to its grounding. Blocking traffic in both directions, it paralyzed the Suez Canal and some 367 ships for a long week, before it was released on March 29.
Since then, the vessel has been located at the Great Bitter Lake of Egypt, and is being held by the SCA. The SCA initially claimed $916 million in damages for causing the blockage and damage to the canal.
With a capacity of 20,000 20-foot equivalent units (TEU), and loaded to 85% of its capacity at the time of the incident, the Ever Given was carrying mainly furniture, electronics and machinery. These goods are still stuck with the ship. This news is therefore not only good news for the shipping company, but also and especially for the owners of the goods, who have been waiting for their goods for 3 months now.

Kim Link-Wills
Contribute with your content to inspire thousands of readers through our blog.
Publishing posts is a daily mission for us
FedEx wants to invest in 20 additional aircraft
As e-commerce continues to proliferate and drive global growth, FedEx announced today that it is looking to Boeing to fill an order for 20 Boeing 767s to meet their needs.
The first half of the order is scheduled for 2024 to 2025, with the second half scheduled for the following year.
Since 2013, FedEx has taken delivery of 100 Boeing 767s, each with a maximum load of 120,000 pounds.
The planes are indeed the secret of FedEx's speed, as online shoppers are increasingly in a hurry and are demanding a service with increasingly shorter lead times, taking 1 to 2 days at most.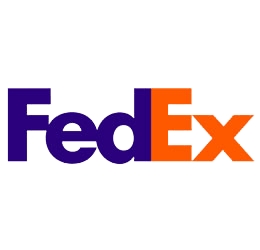 Eric Kulisch
FAQ | International trade June 2021 News [Procurement – Logistics – Compliance]
How is the FedEx business evolving?
FedEx's shipping volume is booming. This past month, FedEx Express' revenue jumped +18.5%, reaching $42 billion USD. In total, the U.S. Express shipping giant saw its e-commerce package volume increase by nearly $1 billion year-over-year.
When will the freight situation return to normal?
The American Express company FedEx expects that the capacity in terms of air freight will remain limited for some time. It has announced that the situation is expected to be stuck until the first half of 2022, and that recovery to a normal situation will take a long time. The company expects that full recovery will not come until 2024.
Does the use of air transport by brands significantly increase costs?
Yes, they are increasing the expenses of each. For example, Peloton spent nearly $100 million USD to speed up the shipping process, opting for expedited air and ocean freight.
In general, how has freight evolved this year?
Cargo activity is improving. For example, the Port of Los Angeles saw its overall volume rise to 4,451,445 TEUs in the first five months of 2021. This figure represents a 48.2% increase over last year.
DocShipper info: Do you like our article today? For your business interest, you may like the following useful articles :
DocShipper Advise : We help you with the entire sourcing process so don't hesitate to contact us if you have any questions!
DocShipper Sourcing | Procurement - Quality control - Logistics
Alibaba, Dhgate, made-in-china... Many know of websites to get supplies in Asia, but how many have come across a scam ?! It is very risky to pay an Asian supplier halfway around the world based only on promises! DocShipper offers you complete procurement services integrating logistics needs: purchasing, quality control, customization, licensing, transport...
Communication is important, which is why we strive to discuss in the most suitable way for you!