The traditional Marketplace consisted of collecting numerous sellers and buyers in order to optimize the selected characteristics and also optimise the purchase procedures through e-procurement.
Nowadays, the Marketplace is witnessing a rapid and continuous evolvement joining the internet with a new concept. It is now defined as the client space that reserves websites for independent merchants. But nothing comes for free. Sellers on these platforms have to transfer commissions for the owners of the platform.
In this article, we will be explaining everything you need to know about the marketplace and the advantages it had to offer.
Defining the Marketplace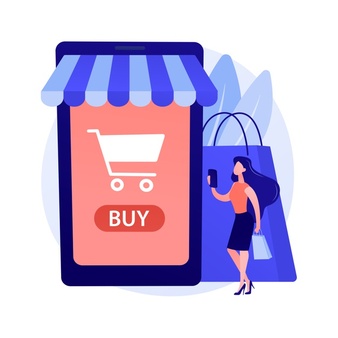 The marketplace is a globally known platform that is very reliable and with a simple principle. It is now defined as a website on which independent sellers, professionals or individuals, have the opportunity to sell their products or services online for, in the most famous cases, a commission taken by the site on each sale.
There are other economic models based on fixed costs on sales, subscriptions, insertion costs, price per lead, or services to sellers.
The marketplace has many advantages for both parties. For buyers, it allows them to benefit from a large choice of products. For professionals, it offers access to a legion of potential customers and payment guarantees.
Also, there are services offered by Facebook, eBay and Amazon to users that consist of sales areas. This does grant sellers a diversity of functionalities of these platforms and the excellent traffic on these marketplaces, but it remains the seller responsibility to take care of the warehouse of his merchandise.
There exist several marketplaces where storage and distribution are taken care of. The storage service will be perfectly carried out when the marketplace has enough resources to ensure the satisfaction of both parties, buyers and sellers allowing itself to expand the network and earn more profits.
DocShipper Advice : You should always keep in mind that DocShipper will always work on optimizing the logistic processes in order to maximize your results, your costs and will also support you throughout the purchasing process: supplier research, negotiation, quality control.
The advantages offered by the Marketplace
This new way of selling your products is very efficient, and we encourage every business to start selling on these platforms in order to reach more clients and reduce the Marketing cost. Here are the advantages that every marketplace user can benefit from:
Visibility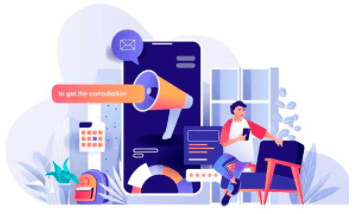 The marketplaces grant their online retailers more visibility with less marketing costs. Choosing websites such as Amazon, Facebook, Airbnb or eBay that are well-known internationally leave you with no need for ads in order to promote your products and services because their traffic is more than enough. 
All you have to do is present good quality products with attractive prices and leave it all to the platforms to handle. They have a good SEO and your integration will award you more visibility and better positioning in the market.
A better SEO
Every online retailer's struggle is to acquire the best Search Engine Optimization. You don't have to worry when you're selling through the marketplaces, their specialized team in natural referencing will take charge of that in order to optimize their own. 
You can benefit from the expert work when your transactions are done on the marketplaces, enabling your products to earn better visibility.
An easy comparison
Marketplaces do offer a lot of benefits for their online retailers, but that can only happen if the previously mentioned one does put an effort to successfully achieve the set goal. 
As a seller, you will be on a battlefield with your competitors who are selling the same or similar products to yours. What you have to do to avoid the comparison is to provide the most innovative products or services that distinguish you from the rest of them. Offer a better quality or a better price that attracts consumers to your products instead of going for your competitor's. 
The platforms can also provide you with all the answers you need for your market research. It contains various sellers presenting the same product comparable to yours, you can navigate through the presented offers, analysing them in order to come up with a more attractive one.
Protection
As we previously mentioned, some marketplaces take charge of the warehousing, delivery or even the payments processes which reassure the buyers and encourage them to make the purchases. 
Consumers always in search of a secure place to buy their needs from and with the existence of scams, the trust issues with the online purchasing act did increase. That is why people tend to trust well-known marketplaces that take care of the previously mentioned processes for protection.
Ease of foreign transactions 
As a trader, you are probably aware of the difficulties faced when you try to make a foreign transaction. These difficulties could be related with the product documents presented to you, the payments, the After Sale Services...etc. Let's not even mention the perpetual changes in VAT.
The advantage of being an online retailer on the marketplace is that you don't have to deal with any of the previously mentioned struggles. These platforms are present internationally and in every country you wish to ship for. They will handle all the processes including the payment and all you will have to do is provide the products or services.
DocShipper Advise: You don't have to worry about your logistical routing and the conformity of your electrical products, you can count on our 3PL (Third Party Logistics) to handle the entire process safely. Do not hesitate to contact our agents!
The different types of Marketplace
With the existence of numerous products offered comes different types of Marketplaces.
The Business to Consumer Marketplace (B2C)
This type of marketplace is essentially specialized in transactions made between buyers and final consumers. Nowadays, it is considered as the most widespread type of marketplace, and it evolved due to the global pandemic Covid-19. 
B2C Marketplaces such as Amazon, AliExpress and eBay are capable of managing colossal volumes, permitting them to outclass the others. B2C now exists on every sales platform in the world.
The Business to Business Marketplace (B2B)
The B2B Marketplace consists of transactions or contacts limited between professional sellers and professional buyers to be able to source quickly and easily, by having access to a large catalogue of products. Company buyers order products or services from suppliers listed on the internal purchasing platform. It covers virtually every industry where the exchange of goods, products and services are involved.
For the past 5 years, the online B2B purchases did increase by an average of 94%, according to studies. All this generates an increasing number of B2B Platforms and E-commerce portals that are eager to attract rational B2B buyers interested in long-term business relationships rather than B2C ones who are only interested in a one time purchase. 
We cannot talk about this field without mentioning its pioneer that is Shopify Plus. It represents the best and most popular selling solution on the market by providing its users with the best experience.
The Consumer to Consumer Marketplace (C2C)
It consists of the transactions made between individual sellers and final consumers, which means no professional intervention. There are different C2C Marketplaces in the world such as Airbnb, Bedycasa and even Facebook who integrated this type recently. 
Some other marketplaces tend to provide both B2C and C2C services, which we call them hybrid marketplaces. They begin with a standard service then as the business expands, it transfers to other services and eventually becomes Hybrid Marketplaces, taking the example of eBay.
The Vertical and Horizontal Marketplaces
There is a spectrum that portrays the extent and width of the marketplace when it comes to an online market.
At one end of this spectrum are horizontal markets, which comprise numerous products or services. The Amazonian market is the largest of all because anyone can sell any product, while Craigslist covers almost every type of purchasing and selling that takes place locally.
Vertical markets
It focuses on a small niche. Uber, for example, focuses on transportation. Homeaway focuses on holiday rentals, and Sparefoot on self-storage.
Horizontal markets
Being able to find horizontal markets was what generated their existence on the internet. Anyone capable of pulling together the full supply was frequently a winner. Over time and the decrease of opportunities, many companies have started to invest in vertical markets, which allowed them to expand their customer base and own much of the purchasing cycle.
Product Marketplaces
It consists of platforms where you can sell physical products such ass books, clothes...etc, and they can either be new or second-handed. These physical products aren't the only goods offered by this type of marketplace, but we can also find commodities that are not tangible. It can be music, movies, videos, etc. We can take Open Classroom for a Product Marketplace example.
DocShipper Advise: You can count on DocShipper if you're in need of any packaging and protection service to relive. Do not hesitate to contact us.
The Marketplace's limits
With all these advantages provided from the Marketplace, these platforms can also have some shortcomings.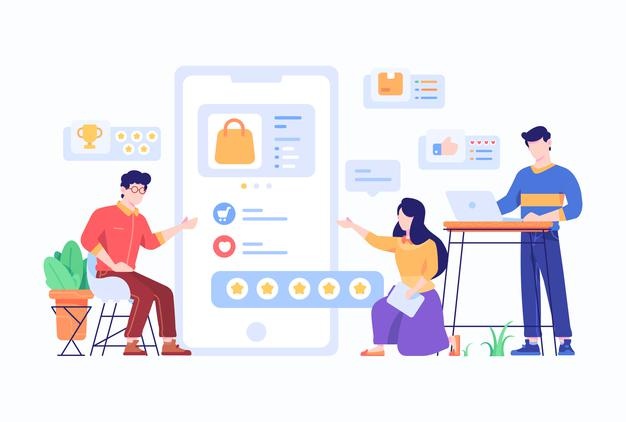 Integrating the best logistics
Succeeding in your online sales relies on the SEO of the position you have, that is why your visibility and SEO play an important role in your sales process. 
In order to have your products on the top of the Marketplace's offers, you have to offer the best quality at a reasonable and competitive price, which will encourage the consumers to choose you instead of your competitors. The more satisfied clients you have, the better your SEO will be on the Marketplace. Every single step needs to be managed carefully from the purchase till the order delivery. By doing this, the marketplace will acknowledge your power and give you even more visibility and other perks.
Marketplaces are not for Marketing
When joining the Marketplace, your information will be publicly shared with various Internet users for an important low cost, but that does not mean that these platforms are advertising channels. In fact, they are considered as means of distribution and also a persuasive commercial means for your business.
Conclusion
Adapting to this turbulent digital sector is a must for every business. Companies are forced to adapt to these changes in order to survive in the market, that is why we witness daily innovation that fits the consumer's rapid behavioural change. 
Being on the marketplace represents the best solution for these companies to get closer to their targeted consumers. They facilitate the sales process for the online retailers and require no effort but the offer of a good product at a reasonable price.
FAQ | What is a Marketplace?
What are the potential risks of selling on the marketplace?
Selling on the marketplace can come with different risks such as; low profit margin, no opportunities to control brand image, counterfeit products...etc
Is the B2B Marketplace effective as the B2C?
The efficiency of a B2B Marketplace appears in how profitable of a marketplace model it is. The B2B transactions tend to be long-term and lucrative transactions.
What is the best marketplace to earn money from?
Amazon Marketplace was ranked number one on the list of the best online Marketplace for the year 2020. Over 1 million SMBs sell on this platform due to how easy it is to manipulate it and the perks offered to the sellers helping them sell their products fast.
How to sell effectively on the Marketplace?
There are few tips you might want to consider when selling online: Try purchasing your competitor's products to compare them to yours and find a way to distinguish yours. Set up an account and list your first product, track customer returns and complaints, be consistent with your e-commerce pricing strategy and finally get your pricing right and be patient.
DocShipper info: Do you like our article today? For your business interest, you may like the following useful articles :
DocShipper Advise : We help you with the entire sourcing process so don't hesitate to contact us if you have any questions!
DocShipper Sourcing | Procurement - Quality control - Logistics
Alibaba, Dhgate, made-in-china... Many know of websites to get supplies in Asia, but how many have come across a scam ?! It is very risky to pay an Asian supplier halfway around the world based only on promises! DocShipper offers you complete procurement services integrating logistics needs: purchasing, quality control, customization, licensing, transport...
Communication is important, which is why we strive to discuss in the most suitable way for you!