Business runs with strategies and planning to achieve the business goals in financial, operational, functional, and organizational aspects. But are these the only factors that boost a business to progress? Supply chain management is an important factor that supports most businesses from manufacturing, selling, reselling, and delivering it to the right one who needs any product.
Supply chain management starts from the flow of goods and services to the right person according to his/her requirement. It includes the process of transforming raw materials into fine good products that come to market. Supply chain management is the active streamlining of a business' supply activities to extend customer value and competitiveness.
How does Supply Chain work?
Supply chain activities start from a supplier, or a group of suppliers creates an economic and efficient supply chain for the industries, companies, or government to produce goods and services. The suppliers play a major role in every business by delivering the raw materials for their customers at the right time, hence making a profit and creating a money exchange channel.
What benefits an effective supply chain can bring to a customer?
An effective and efficient supply chain can help its end customers to cut costs in delivering the products and services to their desired locations of service; and, it helps to get the damaged or defective goods back to the manufacturer.
Which are the key areas where SCM can help a business?
Supply chain management can help a business from its very beginning stage of planning and production to delivering the final good. Having a closer look at the key areas of a supply chain management gives us the following:
Planning or Strategy
Any organization irrespective of its size needs to estimate the resources needed to manufacture any product. They should have the right idea about what, how much and from where they need the raw materials. Without this data, no organization or industry could build a strong plan or strategy for the long run.
Raw materials
Every organization requires resources or raw materials to improve its productivity. From the selection of raw materials and measuring their quality with the cost spent is necessary to be calculated at the time of planning. This will help businesses to know their requirements and to search for the right supplier.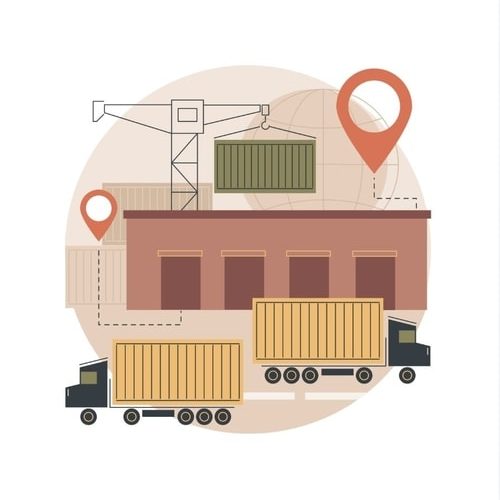 Productivity
Estimation of cost with the quality and quantity of the raw materials will help the businesses to have a cost-effective analysis to see if they are spending for the right thing and if the cost, they are spending fits in their budget.
Delivery & Logistics
The products manufactured by the manufacturer are delivered to the customer with the proper logistic criteria and customer feedback is collected. The products may be delivered to the customers directly or through other outsourced organizations. This again extends the supply chain.
The return system
If the customers find the product defective or damaged, then the defective product should be returned to the manufacturer for replacing or repairing the same. This involves supply chain management.
A supply chain system is vital for every business for its long and smooth run. It can be explained as a network of individuals, companies, resources, activities, and technologies used to manufacture and sell a product or a service.
DocShipper Advice : If you require any of our services, don't hesitate to contact our experts and get a free quotation in 24h.
What are the 4 strategies that will help you manage Supply Chain Risk effectively?
Supply chain risk can be effectively managed and mitigated in different ways. Supply chain management is preventive and can be mitigated with manual best practices and remedies. Some quick and effective methods to manage supply chain risks can be discussed further.
Keeping risk-based planning as a priority: During the planning process and supplier selection process, it is important to have a checklist to shortlist the right and best supplier for your business. It is essential to know more about your suppliers and to fix the time interval you need to be supplied with the raw materials. This will help you to continue your production without a delay in waiting for the supplies.
Raising risk awareness is always a desirable choice: Investing in building a good team for risk awareness and training program that can build your entire team stronger to be resilient and aware from the risks they may face.
Adopting an

Enterprise Risk Management tool

to store risk data and supplier data: Strategic sourcing and supplier selection processes should include Enterprise Risk Management (ERM) principles to protect against excessive supplier community consolidation.
Checking up for financial stability: This is also known as supply chain financial risk, which is a risk that suppliers might face due to bankruptcy, market volatility, or other factors that threaten their financial health. This can also affect the business directly.
Awareness of risks and their corrective actions are the only best things you can do to build an effective, efficient, and stronger risk management system. Supply Chain Management or SCM implies the management of the entire production process, but its scope extends far beyond a single company to all companies and channels involved. Dynamically adjusting prices and improving inventory and fulfillment are goals of anticipating problems during a product's life cycle. Among its benefits are better quality control, faster deliveries, and fewer delays. The goal of effective SCM is to increase profits through improved customer satisfaction and lower operating costs, benefiting both the company and its customers. Now, mitigate your risk with better control actions and awareness.
FAQ | 4 Strategies to Help You Manage Supply Chain Risk effectively
How can we choose the good supplier ?
You must select a supplier who is trustworthy and efficient, to do so you can check their partners feedbacks, or you can use our sourcing services here and find the right supplier.
Is managing supply chain risks expensive ?
Risk management of your supply chain will obviously cost you a certain amount of money, but it will be covered by the financial risks you will be avoiding and the efficiency you will gain.
Can we prevent every risk with a proper management ?
Anticipating 100% of the risks of the supply chain is impossible, however a good SCM will reduce the impact of unpredictable risks and prevent from other ones to occur.
Can you delegate supply chain management ?
Of course, third party companies are able to handle your logistic needs for you, if you need any information you can reach out our experts.
Author Bio
Roopesh Nair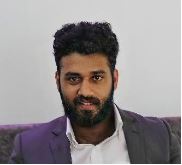 A creative, intuitive writer who finds peace of mind with his creative and conceptual thinking. His method of relating every concept with the real-life and known things can be the best way to make any readers aware of anything – this is evident in his style of scribbling since a few years ago. With passion for learning and with a mind-set to know more about any subject with no tiredness, he is different from others in that he enjoys reading and learning.
Profile : LinkedIn
DocShipper info: Do you like our article today? For your business interest, you may like the following useful articles :
DocShipper Advise : We help you with the entire sourcing process so don't hesitate to contact us if you have any questions!
DocShipper Sourcing | Procurement - Quality control - Logistics
Alibaba, Dhgate, made-in-china... Many know of websites to get supplies in Asia, but how many have come across a scam ?! It is very risky to pay an Asian supplier halfway around the world based only on promises! DocShipper offers you complete procurement services integrating logistics needs: purchasing, quality control, customization, licensing, transport...
Communication is important, which is why we strive to discuss in the most suitable way for you!