Businesses face various types of supplier risks when managing their supply chain. These risks involve uncertainties that can present challenges to their current or future operations. Unfortunately, not every organization understands the wide range of supplier-related risks and fails to manage them.
Before we move on to discuss ways to improve the way we monitor supplier-related risks, it is important to understand what is meant by supplier-related risks. Supplier risk is referred to as any risk associated with a supplier's operation or organization that might have a negative influence on your company's activities.
Depending on the activities of the firms involved and the sort of transactions made, there are a variety of hazards. However, we may categorize these risks into four types.
Strategic & Financial Risk
Companies need to have good knowledge about their supplier's financial health. If your supplier is financially weak, it is a possibility that they might fail to operate in a challenging market environment. For example, businesses that did not have the financial strength to fight COVID-19 related challenges went bankrupt.
Depending only on such suppliers can negatively impact your business and make your operations suffer. Moreover, because of this, you might lose your competitive edge in the market if you cannot deliver products more efficiently than your competitor.
Legal Risk
Many organizations do not stress enough the importance of effective contract management with their suppliers, which leads to non-compliance. Later on, such negligence costs heavily to the companies in the form of fraud and even lawsuits.
Operational Risk
While cutting down costs and looking for lower prices, businesses might turn to suppliers providing bad-quality products. This can make customers unhappy and lead to a decrease in the company's market share. Apart from that, in case of late deliveries, the whole supply chain is disrupted and delayed, which is a risk.
Reputational Risk
Onboarding suppliers that do not comply with ethical, social, and environmental factors can damage the firm's reputation. When a company procures goods or services from such a supplier, it gets associated with the supplier and is considered unethical.
Now that we know different types of supplier risks, let's find out how we can manage these risks effectively.
DocShipper Advice : Are you concerned about finding reliable suppliers with almost zero risk? You have come to the right place, we have a panel of reliable, serious and experienced suppliers all over the world. Contact our advisors for more information!
6 Tips to Improve the Way We Monitor Supplier-Related Risks
Here are some ways that can help you identify supplier risks, so you can effectively manage them:
Communicate Your Expectations To Your Suppliers
So much of today's uncertainty stems from a lack of communication and misunderstood expectations between the parties. An effective communication strategy is key to building every trustworthy business relationship, and it sure does go a long way.
While dealing with suppliers, you need to communicate what you expect. These expectations can be communicated in terms of quality of products or services, time of deliveries, support during uncertainties, bulk orders, and so on. Communicating details make sure that supplier addresses all the important concerns of your organization, thus eliminating the chances of risks arising through unclear demands.
Apart from letting your suppliers know what you expect from them, you should also ensure that they know whom to contact and send reports to. Again, the supplier's concerns must be heard. So, you need to assign a direct point of contact to listen to reservations your suppliers might have.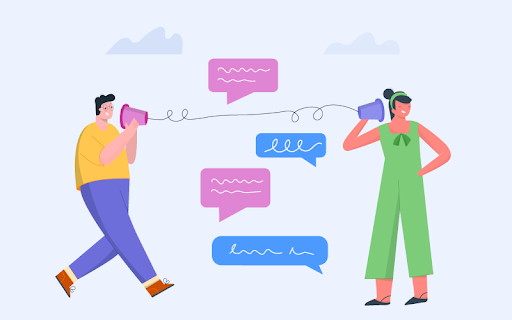 For example, your supplier is short on raw material, due to which they will not be able to deliver your required product. In addition, if the supplier does not have an assigned point of contact from your company, this alert will not be communicated to you on time, leading to uncontrollable damage to your supply chain.
It is always wise to document meetings or receive acknowledgment via email, so if something goes array and they try to claim they didn't know, you will have written proof that can save you from potential risk.
Revisit and Refresh Your Expectations
Although you might have set clear expectations and KPIs for your suppliers at the beginning of your relationship, you must revisit and redesign them from time to time in order to avoid newly surfaced risks in the market. For example, when forming a new business relationship, you might be unaware of the future state of the market or the variety of consequences that can reshape your business.
This is especially true in the case of age-old contracts that may have had different demands set during the time of onboarding. In this case, previously set assumptions can become unrealistic or insignificant.
By re-examining the expectations in all areas of your supplier management software program, you can reap maximum benefits out of your supplier relationship. Let's take an example of the vendor selection process. Previously, you might be screening suppliers based on their years of experience in the industry, and you gave preference to the one having more experience and other things.
But while doing business with them, you came to know that although they have been in the industry for a significant period of time. They only serve small-sized companies and are having a hard time keeping up with your high demand. So, to avoid onboarding such suppliers, you will have to adjust your previous vendor selection criteria.
Similarly, if your company's goals change, you will have to reset the KPIs for your suppliers to optimize their performance that can complement your business strategy.
It is also important that once you have set the expectations, you must review your supplier's performance against it, i.e., whether they are fulfilling your requirements as mentioned in the contracts or deviating from the deal. If you find out that your suppliers are not delivering as per the contract, you can penalize them.
Set Up a Single Source of Truth
Almost 70% of CFOs think their teams need to use operational data more efficiently to extract business insights.
A supplier's data might be introduced to your company in one state, then get altered and fluctuated as it transports between teams and departs in a completely different condition than when it was first entered.
Because of the lack of visibility, it gets difficult to keep track of how information changes as it moves between solutions like ERP and CRM. Which makes it difficult to measure its impact or improve its quality once it's already within the system infrastructure, especially when multiple business processes are using it at the same time.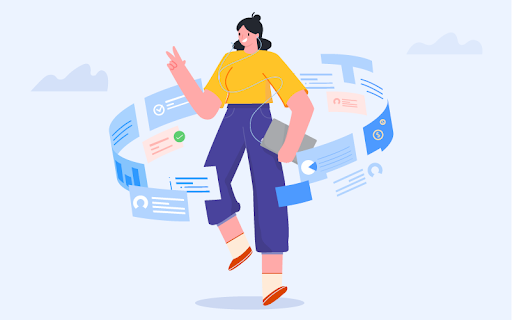 Ultimately, your business is more prone to risks if your teams are busy organizing multiple sources of data, lack communication, and have low data accuracy and accessibility. To gain the most value out of your data, you must guarantee that all stakeholders utilize the same data to make decisions. Hence, they must operate from a single source of truth.
This centralized data can help reveal any contracts that are about to expire, any data that needs to be updated, avoid double-invoicing, and any gaps in your supplier data. With this single source of truth, you can also stay one step ahead of compliance and risk by tracking your suppliers' compliance status, performance against agreed-upon KPIs, and whether or not they have met responsibilities.
By having clear visibility and a view of all the data, decision-makers can deduce business insights and estimate risks that are foreseen in the future. Then they may pick from a variety of tools and services to help them streamline their business strategy and handle those risks.
Monitor Your Supplier Performance
You can only manage risk if you can identify it beforehand. To look out for the risks, you have to monitor your supplier performance effectively. Supplier performance measurement assesses suppliers against predetermined criteria in order to attain the maximum degree of reliability, quality, and performance while minimizing risk.
You can monitor supplier performance based on whether vendors complete their job according to the terms of your contract, statement of work, specification, or service level agreement (SLAs). You can also set different key performance indicators (KPIs) to systematically measure your supplier performance.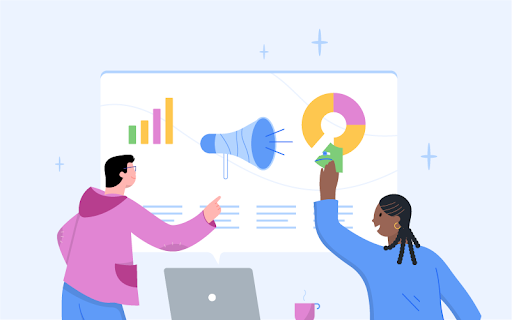 For example, you can set KPIs related to compliance rate, defect rate, supplier lead time and so on. If your suppliers fail to meet them, then this shows that it might be risky to work with them in the future. Failure to meet different KPIs can alert you of different types of risk that your company might face due to your supplier performance.
Suppliers having low compliance rate can pose your company legal risks, high defect rate and lead time can cause your company financial and reputational risk. Therefore, while looking for a vendor for the next order, you will avoid suppliers who have poor past performance, enabling you to mitigate the possibility of exposure to risk beforehand.
Upgrade the Existing System
Suppose you are still stuck with data entries or comparing pieces of paper to evaluate supplier performance. In that case, you are more likely to be hit by an unexpected risk, even though you are putting a lot of effort into trying to monitor it.
In order to effectively monitor supplier-related risks, you need to upgrade your existing technology system. There are many helpful and user-friendly tools available in the market that can save you time and effort in continuous monitoring risks.
Supplier monitoring tools are critical technology that allows procurement teams to communicate with vendors and assess their performance. In addition, they enable CPOs to analyze multiple suppliers and focus on only those critical suppliers to your business.
A successful working relationship is built on timely deliveries, high quality, and reasonable costs. As a result, suppliers must be assessed frequently. An inept supplier can trigger a supply chain collapse, resulting in significant losses.
Establish a Culture of Compliance
To avoid white-collar crime, corruption, and other frauds, firms must emphasize the significance of compliance from top to down. Compliance and legal departments work around the clock on these issues, but they can't do it alone. The importance of compliance must be understood by all members of your business, including suppliers.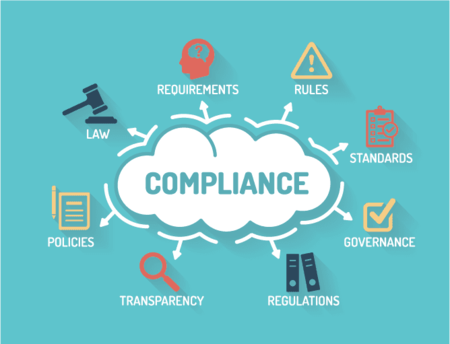 The C-suite must foster a culture where ethics and compliance are considered necessary elements of everyone's work. Executives, managers, and business leaders may all contribute to developing and implementing a compliance plan. This will necessitate clear communication between the compliance program and these executives.
The compliance plan can educate the employees on the importance of playing by the supplier risk management rules. Similarly, it must be communicated that non-compliant employees will have to face real consequences for violating rules.
For example, your plan can have a clause that if any employee identifies potential risk and does not communicate it to upper management, they may be penalized.
Training managers on common risks to the business and how they can help keep it safe may be part of your compliance strategy. Moreover, you can also have a compliance program that covers due diligence, whistleblower hotlines, conflicts of interest, and gifts and entertainment.
In a Nutshell
The question that you need to ask yourself right now is, are you managing your supplier-related risk effectively? If you are not sure, then ask yourself the following questions to know where you stand:
Do you have complete visibility of your supply chain's phases and vendors?
Do you keep track of your suppliers' operational, ethical, and financial risk and performance on a regular basis?
Are you sure that you will be able to respond to any supply chain interruption without incurring significant losses?
Are you convinced that your staff and/or suppliers are not defrauding you?
If you think your risk management process can be improved, then wait no more. Instead, implement a robust risk management plan using the discussed techniques and handle your supplier-related risks more effectively.
FAQ | How to Improve the Way We Monitor Supplier-Related Risks?
Is it important to go on-site to meet with my supplier?
You may conduct business with certain vendors in writing, but many others demand phone calls or in-person meetings. Depending on the strategic nature of the relationship and the goods or services offered, in some cases on-site inspections are necessary during supplier selection and continuing relationship management. On-site inspections are beneficial to understand your supplier's operations and capacities. However, remember to make sure you're allocating your limited resources to suppliers that are most strategic to your organization.
Do I have to implement a supplier risk management program for all of my suppliers or just the most critical ones?
It would be best if you prioritized monitoring and allocating your resources to your most critical suppliers. To do so, you must first determine which suppliers offer the largest risk to your company. Don't overlook this step; failing to do so might leave your organization prone to risks.
How can I upgrade my existing IT infrastructure to avoid potential risks?
First, you must assess your procurement needs and vulnerability to supplier-related risks. Suppose your current infrastructure lags in certain areas, such as gathering centralized data or monitoring supplier performance. In that case, you can look for software and tools available in the market that best suit your needs.
How many people do I need to assign for implementing a supplier-risk management program?
To guarantee that your supplier risk management processes are efficient, you'll need to assign responsibility for starting, expanding, and scaling your program to certain team members. This job may fall on a single person, a whole team, or a bigger group, depending on the size and scope of your company.
What standards can I expect from my suppliers to meet? How can I know they meet these standards?
Depending on your procure-to-pay software strategy, you can have a set of varied standards expected of suppliers. For example, suppose your procurement software for small business strategy involves cutting costs. In that case, one of the standards can be quality products at a good price or efficient delivery of raw materials to enable just-in-time delivery to cut down inventory costs. You can ensure whether your suppliers meet these standards by monitoring their performance. You can also set specific, measurable, attainable, realistic and time-bound (SMART) KPIs based on your expectations to measure their performance.
Author Bio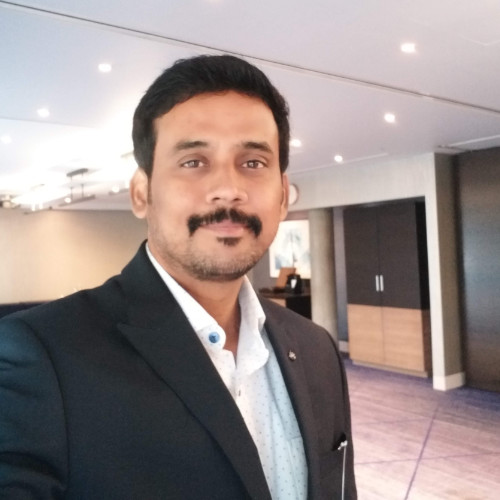 Prasanna Rajendran is the Vice President at Kissflow, where he heads the business operations of Kissflow Procurement Cloud, a flexible procurement software for procurement teams to streamline all their purchasing processes in a single place. He has over 20 years of experience in technology and has helped Fortune 500 companies with custom solutions in the sourcing and procurement space.
DocShipper info: Do you like our article today? For your business interest, you may like the following useful articles :
DocShipper Advise : We help you with the entire sourcing process so don't hesitate to contact us if you have any questions!
DocShipper Sourcing | Procurement - Quality control - Logistics
Alibaba, Dhgate, made-in-china... Many know of websites to get supplies in Asia, but how many have come across a scam ?! It is very risky to pay an Asian supplier halfway around the world based only on promises! DocShipper offers you complete procurement services integrating logistics needs: purchasing, quality control, customization, licensing, transport...
Communication is important, which is why we strive to discuss in the most suitable way for you!