Sometimes you may have concerns about the quality and the legitimacy of your products? Well, I would say perhaps all the time. No matter as a seller or buyer, these two are determinants to have the products.
According to McKinsey & Company's latest report, small and medium-sized enterprises(SME) have been the European economy's backbone, accounting for more than two-thirds of workforce. While after COVID-19's hit, they've been in their own crisis as well.
As for the international trade industries, to survive would be depending on the certainty of the highlighted determinants in the first line. That's also one of the reasons that we've organized and summarized the journey for you.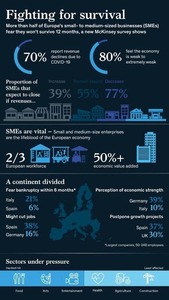 We hope you enjoy and get useful insights.
What are parallel import goods?
By definition, it refers to a product that is sold directly in an area without a proper sales agent in that area. Therefore, parallel imports are not illegitimate products. However, since there is no official sales agent, the after-sales service is often not guaranteed, and the product drivers, manuals and language versions of the operating system, and even the construction of the power plug and operating voltage is often different from the sales region. Sometimes, in order to survive, the agents of licensed goods will take to combat parallel imports, such as the parallel goods do not provide warranty and after-sales service, which is the most common trick.
While in that case, it doesn't mean that it's not AUTHENTIC. Parallel import products have the same quality, manufacturing process and origin. The only difference is that it's coming from no sales representatives, and this fact means much lower costs.
There're five common misconceptions as the followings:
[Myth #1]
Parallel goods can include anything from appliances, cell phones, computers, cars, clothing, toys, watches, cigarettes, milk powder, etc. Some people think that parallel goods only refer to mobile phones, which is also incorrect.
[Myth #2]
From legal considerations, parallel imports are not allowed to be sold in the country, as they are still essentially smuggled products. In fact, whether it is parallel imports or licensed goods, are produced by regular manufacturers. Parallel goods are not counterfeit products.
[Myth #3]
The earliest concept of parallel goods, which originally referred to smuggled goods transported by waterway, used to also refer in general to goods sold in foreign trade by irregular and improper means. However, this obsolete concept is outdated and incorrect. Parallel goods are not smuggled goods, but that the product in a country or region without the original manufacturer of the designated sales agent.
[Myth #4]
There is no warranty for parallel goods is the wrong concept, taking phones in China, some domestic mobile phones are coming through Hong Kong to provide regular machine playing invoices, then the phone can enjoy the same warranty service in mainland China, but the price difference between such goods and domestic licensed goods is not huge, depending on where you buy.
[Myth #5]
Many people think that parallel imports are fake and cottage goods, but it is wrong, parallel imports are

just imported without paying tax, but still authentic.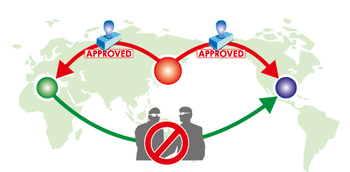 Parallel imports are often referred to as grey products, so that's exactly why we're showing you a journey in the grey market as the title says.
Parallel imports are goods designed to be sold somewhere in the world that have been purchased by a third party and imported against the intent of the brand.
The legality of parallel imports is often ambiguous and can depend on smaller details.
Parallel imports can be a headache for brands and can be very time-consuming to track down.
This can happen with electronics, books, magazines, software, accessories, cars, etc. In most cases, this is not illegal, unless the local court decides otherwise.
For example, a reseller located in the EU may find that they can buy newly released Nike shoes abroad at a cheaper price. Therefore, they go to an authorized overseas distributor to purchase the shoes. Since Nike already offers licensed products for the EU, selling these shoes in Europe would be a parallel affair. It is important to know that the parallel is not counterfeit. Nike shoes are authentic and the distributor buys them from an authorized dealer. It simply comes from another region and is no longer under Nike's control.
The brand may sell the same product in the U.S. market and in China, but the price will be different. Parallel importation occurs when a company buys the brand in China and sells it in the United States.
What are counterfeit or fake products?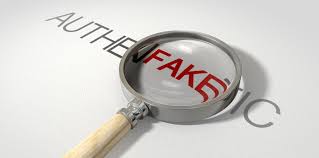 On the contrary, Licensed goods are approved by the manufacturer, by a merchant to obtain the agency or directly by the manufacturer's branches in a designated area to sell the product. Due to licensed goods need to allow agents and their branches to obtain reasonable or even windfall profits, and must pay in line with the regional government requirements of customs duties and taxes, so the price of licensed goods is often higher, but because of the official local agent manufacturers, product after-sales service is often more secure, the product's original drivers, manuals and operating systems will often be the same language and sales region.
So counterfeit or fake products are violating the quality, licenses, labels, manufacturing process, relative test reports of authentic and licensed products, or violating any factors of them.  In that case, it's much easier to recognize by a lot of means. We'll talk about the approaches later in details.
DocShipper Tip: If you're a frequent reader of our blogs, you may know that we've mentioned the importance of your own knowledge of your products. Well, it's not a bad start to get to know the origin of your products.
After we've helped you tell the difference of parallel import goods and fake or counterfeit products. The appeal of low cost is deadly for sellers, any stakeholder in business would know exactly how essential it would be if you are able to downsize the initial investment in your products, the margin is much greater without any doubt.
In that case, sure, we've summarized some sources for you to build your low-cost product empire.
Where can I find fake or parallel products?
For fake products, usually it means those products violated the original brands and trademarks. It's sensitive and dangerous especially when you import those fake products into your country. While yes, there're options.
Online platforms
A large amount of online shopping websites will have the fake products, some are avoiding, some are chasing.
You must hear about the news in 2007, New York City police had found nearly 300,000 pairs of fake Nike's shoes from two warehouses in Brooklyn, and the market value was over $31 million. For this massive amount, even though from miles away, the journalists from New York Times came to China to look into the truth. And the truth is the manufacturer in Putian, the city at the heart of China, they have the complete production chain of making the knock-off branded shoes like Adidas, Jordan, Nike, New Balance, etc..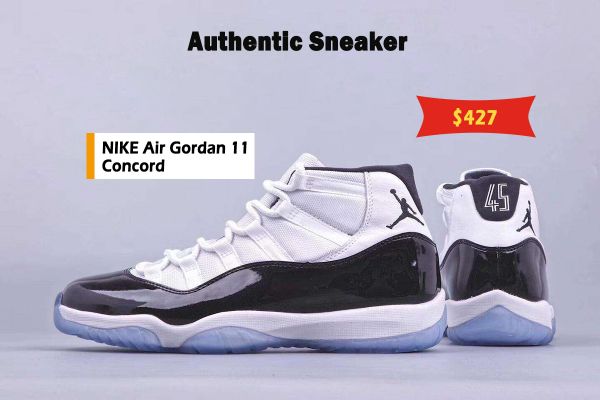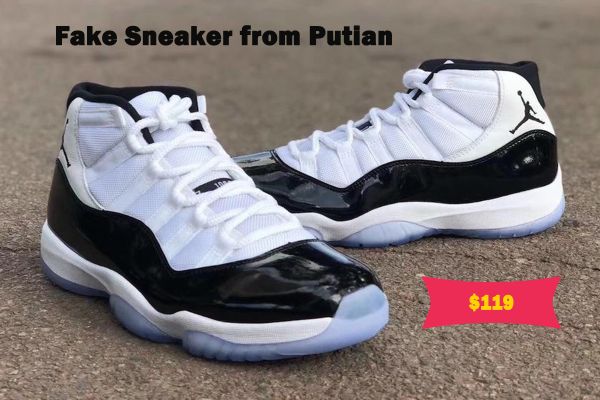 For example, there're three modes of production:
Original end list. That means when the original orders have been finished in the authentic manufacturers, there would be some extra materials have left, and those materials would be used for the production of know-off sneakers.
Original copies. The original manufacturer finds its own materials and makes them on the same production line.
High imitation of authentic products. Imitation by other manufacturers.
Putian has been nicknamed as "China's Fake Sneaker Capital", so it's not hard to find them since they're everywhere.
Go to Alibaba and its branches, AliExpress, Tmall or Taobao, search for keywords, you will tell them by the origin and the price. The same rule for other products, the price is everything.
Brand protection technology company Red Points surveyed 315 consumers who bought sneakers online in the past six months and found that 20 percent of respondents said they had bought fake shoes online. Of these, the majority started looking for the real thing, or a similar style at a lower price. So, you're not short of customers.
Offline
Normally, the fake manufacturers would be distributed in areas with low-cost labors, or with adequate raw materials for particular products. In Asian countries, as we mentioned, China, Malaysia, Thailand and Colombo, the local manufacturing markets would be more economical on the production process, but it's hard for the local enterprises to get the given great reputation as an international big name on a new original brand from them, and they're lack of network and capability to get the authorized license, so here comes the fake product manufacturing.
In that case, some basic researches would be enough to get in touch with the local factories. Like the journalists from the US, get a flight ticket and you'll get your surprises.
How to recognize fake products?
It will depend on websites and the info you have to adjust your methods. All in all, the most important thing would be the legitimacy and quality.
Taking Amazon as an example, you can use these tips to recognize fake products:
Research Reviews
Amazon online shopping is invisible. The only "visualization" is the comments. You can't just count the stars. Of course, the higher the rating, the better the results. But it's best to click to see reviews from previous customers and focus on the fact that this is a bad review. If the negative review means that you feel helpless, then you might want to consider buying. If you pay particular attention, you should consider abandoning it.
Check the product images
Sometimes, product images may be faked and copied. The way to identify this is to download one or more product images. Use Google's reverse image search feature to check if the image has been copied from another website and not from the original real photo. If you want further confirmation, you can contact the seller directly for more details.
Check the product quality and packaging
Upon receipt of the goods, check the product logo and printing. Also, the packaging must be checked. New products will have the manufacturer's original packaging as well as instructions. Counterfeits are usually associated with rough products.
Legitimacy
Even it's just a name for it, you could say fake, knock-off or counterfeit products, but it's only the same meaning said that this product has no IP(intellectual property) of the authentic one. With this logic, you can start by checking on the standards that protected by law.
Trademarks and labels
A trademark is a type of intellectual property for a business owner. You can definitely find it on the packages of products, and compare it to the authentic one and tell the difference. Also for the same function, anti-fake labels are only serving for showing the authenticity.
Counterfeit products can be easily identified through wrong spelling (an extra or a missing letter) or grammatical errors. For instance, Hewlett Packard will be written as Hewlet, or Louis Vuitton may be spelled as Vitton. The instructions on the products could be flawed as well, you can try to search on the products' official website to find the references.
Certificates and receipts
Apparently, if you try to buy things in a mortar shop, you would have a receipt as payment proof, also maybe for the after-sales services. Receipts could be a proof, but when you buying thing online and maybe overseas, a series of tier-by-tier certifications, such as physical addresses and personal bills, provided by buyers from around the world are the first line of protection.
More info from the retailer
Even though we couldn't exclude the possibility that the retailer would lie about the facts of the source of products, if you need more details, you should go back to them and try to talk with them.
Quality and pricing
By having the first look at the appearance, you can have the impression of color, shape and materials, which are the most suspicious part to recognize. Besides, the smell would be a good way to inspect as well. In addition, there would be some unreal discounts from the website, you may see the price as we've shown above, that's the huge price gap.
Well, sometimes the price would be the exact reason that you choose them. But be careful with the fake websites, once you pay or just click in, the server will steal your private contact information and even worse, get access to your bank account and transfer your money easily.
As for the parallel import products, there's an interesting fact:
Between the licensed goods and parallel imports, there is a concern, but also embarrassed by the licensed manufacturers of "Internationl Warranty Service" products, the so-called Internationl Warranty Service means that you buy the product no matter in which country, are entitled to worldwide warranty services in a number of countries, of course, the accurate statement should be in the manufacturer in the countries and regions with repair points can enjoy maintenance services. This becomes a grey area between parallel imports and licensed products, where the international warranty may have the price of parallel imports but the after-sales service of licensed products.
International United Guarantee was originally designed as a service for busy business people who travel to different places, so that no matter which country they travel to, they can enjoy the perfect repair and maintenance services. But instead, it has become a kind of grey area where parallel imports are justifiably entitled to warranty services.
Still, there're some tips regarding how to recognize parallel imports:
Taking mobile phones as an example:
Whether the shell connection is compact, the gap is smooth.
The refurbished machine turned to remove the battery in the rubber flavor after the taste of plastic or chemical taste.
 The refurbished machine charging interface is difficult to eliminate the black scratches, and most of the keyboard refurbished machine feels soft, not the toughness of the new mechanical keyboard.
The refurbished machine charging time is slightly longer (generally more than 10 minutes) will be power outages, which is a very effective way to determine the refurbished machine.
As the SIM card chip contacts and battery contacts, the seller generally can not be replaced, so the refurbished machine will certainly have clear traces of friction, looks shiny, which is caused by excessive friction.
The refurbished machine mainly depends on the screw and knife interface part of the interface will have no obvious scratches, the bottom of the inner screen of the two rubber pads, as well.
Refurbished phone call quality is generally not good, there will be a murmur, the current sound, the volume is small.
The price of a refurbished phone is low because most of its spare parts are from earlier generations and are of poor quality. If you encounter a phone with a ridiculously low price and a vendor who calls it "parallel", you can conclude that it is a refurbished phone.
How does Docshipper help you to do better?
We hope all the content we've summarized and organized today has provided a new angle to understand fake and parallel import goods, while we didn't mean to lead or encourage you to pursue them.
To survive in the international business, there would be a lot of ways, but above all, you have to obey the game rules. Otherwise, the consequences are several-folded. First, the trade market would be a mess if you don't respect it, there always will be someone who could do worse than you can. Furthermore, the regulations no matter nationally or internationally would find you since you need to make money with its protection, so don't think you're lucky enough to run away. Last but not least, your competitors won't let you pass easily.
Therefore, we won't suggest or guide you to source from unauthentic manufacturers. For your better good, we still can help with increasing your business's performance except for the "bad idea" we've mentioned.
As a professional international trade agency, to identify the quality of products would be the priority that Docshipper could do for you. Find a reliable supplier, or you find your own, then we do the investigation for you. What Docshipper is doing is not only offering the 360-degree services, but also easing your worries and helping you enjoy your business. Doing something as your career is supposed to be pleasant, and the existence of Docshipper is to and assure and prove the joy. 
Of course, the shipping would be troublesome. Well, we're also a specialized freight forwarder. The preparation of paperwork, the packaging and loading of cargos and even customs clearance, less possibility to get delayed.
Don't forget to find a safe home to store your goods if needed. Don't hesitate to know more details about our 3PL services.
DocShipper Tip: We never suggest you to regard the fake product source as the only way to continue your business, it's of course a bad idea for the long run. There're some other tricks to decrease your cost, like find the cheaper but LICENSED manufacturers to source, or do some researches to choose economical raw materials for your products.
FAQ | Fake products
🥂 So the parallel imports seem no much risk, right?
Absolutely not, the name "grey market" is explaining clear enough of its core, ambiguity. It will depend on different countries' trade law. You'll need some researches before you make decisions.
🛫 Are there other risks to have counterfeit products?
Plenty of them. As a seller, you may encourage the abuse of labors in undeveloped areas, as a buyer, you may be under the potential hazard of bad quality especially for children's toys or medicines.
🎱 I'm not sure that I understood the EU trade regulations, what should I do?
Find the professionals to help you. Docshipper has the experienced expert on EU trade regualtions, we're devoted to helping you!
💰 Is there any other way to increase margin?
I'm sure we have a lot of advice for you. Such as importing several products to test the market, purchasing the complementary products to make sure the customer retention, etc.. Please keep following us, we won't let you down.
DocShipper info: Do you like our article today? For your business interest, you may like the following useful articles :
DocShipper Advise : We help you with the entire sourcing process so don't hesitate to contact us if you have any questions!
DocShipper Sourcing | Procurement - Quality control - Logistics
Alibaba, Dhgate, made-in-china... Many know of websites to get supplies in Asia, but how many have come across a scam ?! It is very risky to pay an Asian supplier halfway around the world based only on promises! DocShipper offers you complete procurement services integrating logistics needs: purchasing, quality control, customization, licensing, transport...
Communication is important, which is why we strive to discuss in the most suitable way for you!