Finding a good supplier is very important in building your business or improving it.  It is a very important decision for your business because the quality of the products you offer to customers, their costs, and the safety of delivery depend on the supplier; in addition to being an important decision, it is also very difficult to find a supplier with whom you should have a long-term and trusted relationship and this determines the performance of your business.
This is why in this article we give you tips to easily find a good supplier on AliExpress.
The perfect combo for your business
AliExpress, Docshipper and dropshipping are the perfect match for your business because:
On AliExpress you can find

millions of products

and

references available

Most suppliers offer good quality products at very attractive prices, allowing you to apply a

larger margin

and

earn more

There is

no intermediary

and therefore you are in direct contact with wholesalers, most of which are located in China
On your site, you can

reuse the quality images

that suppliers use on AliExpress to illustrate their products
You take

no risk

because you don't have to make any initial investment, which means you pay your supplier once your customer has paid for the product. Without having to worry about logistics management and order delivery, as the products are stored by the supplier.
Docshipper Tip : To facilitate your search for a reliable wholesaler you can get help from Docshipper because we have a long experience in sourcing and supplying.
How to choose a good supplier
How can you save time searching for a qualified supplier?
To save time in the search for a qualified supplier, you need to use filters, putting the keyword and choosing the criteria you are looking for in a product to eliminate those that do not interest you.
To begin the elimination process, first, you must choose to view only the products that have a rating higher than 4 stars.
Then you have to choose the criteria that interest you about the product, such as product prices, shipping costs (preferably free) and the number of orders you want to make.
This process will help you reduce the amount of products on AliExpress, helping you find the right supplier for you and your business quickly and easily.
How can reviews help me find a good supplier
Product reviews are very helpful in determining which supplier to choose to build and improve your own business. Normally it is one of the things that are looked at before buying a product and / or service but usually certain information is not analyzed in detail.
Important information to find in the reviews
In the reviews it is important to analyze various aspects such as:
Since when did the shop open?

This information is important because based on how long the shop is open, you understand the quality of it and its products, we advise you to choose shops that have been open for more than a year.

Statute of best brands

, AliExpress makes a scrupulous choice before giving a supplier the best brand status because they must comply with specific rules and it is important that you check because having the best brand status would mean that they are a trusted supplier.

Opinion score

, which is important to check because based on the comments and votes of the people who have used the supplier's products and service, you can get an idea about the supplier, making you understand information such as, for example, if the item matches the description, the supplier communication skills and delivery times.
Tool available to find a good supplier for your business
Another way to make sure you find a good provider is to use the AliTools Chrome extension.
What is AliTools?
AliTools is an extension for the Chrome browser but also for Opera or Yandex and allows you to improve and facilitate your search on AliExpress.
How can AliTools help your business growth
AliTools can help you grow your business because it monitors the price dynamics of AliExpress and allows you to avoid high prices, check the reliability of the seller and even provide reviews of the products that interest you.
AliTools, along with reviews about the store, allow you to find a supplier that fits your needs to grow your business .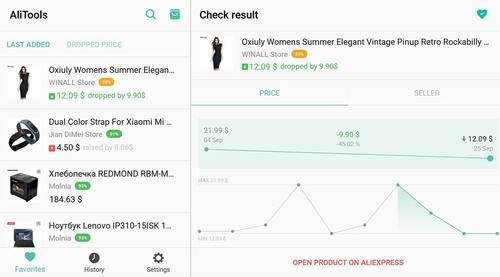 What is Chrome Oberlo Extension?
The Oberlo Chrome extension is an AliExpress product importer on Shopify and allows you to have additional shipping information about products on aliexpress.com and is very useful for dropshipping.
How to find a good supplier using Chrome Oberlo?
It is very easy to find a good supplier thanks to the use of Chrome Oberlo, because it automatically puts you in order the products according to the shipping option you have chosen, shows you the order preparation times in advance and makes you see if shipping is free or not. Update: Since Oberlo shut down, you can use this Oberlo Alternative.
This extension allows you to save time searching because it immediately gives you all the information you need to make a choice.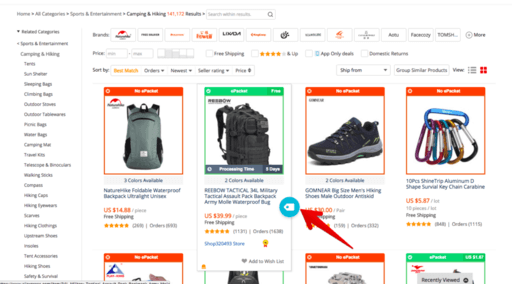 Is communication with suppliers important?
How do you communicate with the supplier to get a great deal
Once the supplier has answered you on AliExpress, it is better to switch to another platform such as Whatsapp, Skype, Wechat because it is easier and more comfortable to communicate and make yourself understood. it is very important especially if you will talk to each other daily.
In communicating with the supplier it is important to ask all the questions you can to avoid being left with doubts. Never make assumptions, ask them everything to avoid misunderstandings.
In case the supplier you contacted doesn't reply to you within 24 hours on AliExpress, don't waste time and continue your search.
What's the impact of communication with the supplier?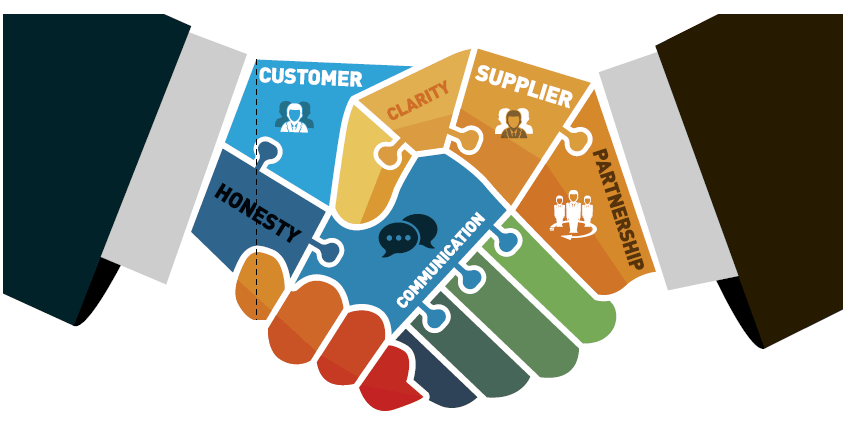 Communication is one of the skills that a supplier must have and without it, it's impossible to build a long-term and trusted business relationship. Because every time you have to place an order, you have to contact him and youre sure that he is professional and trustworthy, avoiding creating problems with your customers.
Docshipper Tip : Communication with the supplier is very important because it allows you to understand their professionalism, to have more information and to create a long-term relationship of trust with the supplier. Most of the time it is difficult to have remote communication and Docshipper can do it for you because we have reliable professionals who take care of it.
What types of suppliers shouldn't you trust on AliExpress?
On the AliExpress platform there is a wide choice because there are many suppliers of different types, from those who offer you very attractive prices, those who have intermediary ratings or suppliers who sell branded products. So it isn't very easy to find a reliable wholesaler and you need to carefully check its products and service using the methods I have previously illustrated to you and with the following tips that I give you to pay attention to certain suppliers.
How can suppliers with low prices fool you?
Many suppliers on AliExpress offer products at very low prices and with absurd offers. Don't be fooled by them because prices are often based on the quality of the product, this means that sometimes, if the price is low, the quality of the product is too.
What kind of reviews and scores must suppliers have to be selected?
Reviews and scores are very important to take into account because positive reviews represent customer satisfaction with the supplier and scores represent the turnover achieved by the wholesaler.
To make it easier to choose a supplier and to avoid low-end products on AliExpress, make sure they have more than 95% positive reviews and a score of at least 2000.
Should you trust suppliers who sell well-known brands?
Usually the good suppliers on AliExpress are those who sell their own brand products but on this platform there are also suppliers who sell products of well-known brands and you have to be careful about them because they are counterfeit products.
Docshipper Tip :  So, a solution to avoid this deception is to not make a hasty decision just because the price is very low, on the contrary, take your time and compare the various offers on the same product and check customer reviews to get an idea about the quality of the products and if it is difficult for you to find a good and reliable supplier, you can entrust this task to Docshipper.
Way to try out the supplier's products and services before choosing one
Another very effective way to make sure you choose a good supplier is to put them to the test by asking them for samples of the products that interest you. 
Steps to take to test the supplier's products and service
To request samples from a supplier, there are several simple steps to take that we will explain to you.
Search for a product on AliExpress
For this first step, if you already know what product you want to try, you have to manually type the product name in the search bar on AliExpress. Or, if you don't have any ideas, you can consult and choose from the categories that the site makes available to you.
How to proceed with a quick analysis on the chosen product
Once you have found the product, you need to do a quick analysis to find the supplier. Using the advice we have given you, you need to rank and select only the suppliers that really interest you.
Request for samples
After selecting the suppliers that interest you most, order the samples and we advise you to request them from different suppliers in order to compare the quality of the products and choose the best and Docshipper can accompany you in the procurement service, offering you different samples.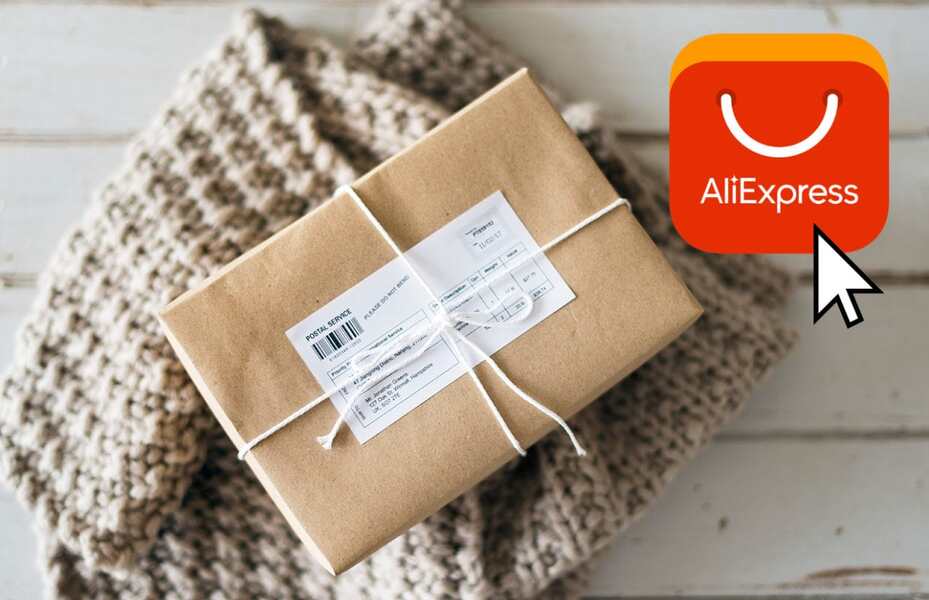 Details to consider when the sample is sent to you
When you receive the samples, after a wait between 10 and 20 days, you will be able to personally check the quality of the supplier's products and service. This makes it easier to think about whether or not to collaborate with the supplier in question.
How to ensure customer protection and satisfaction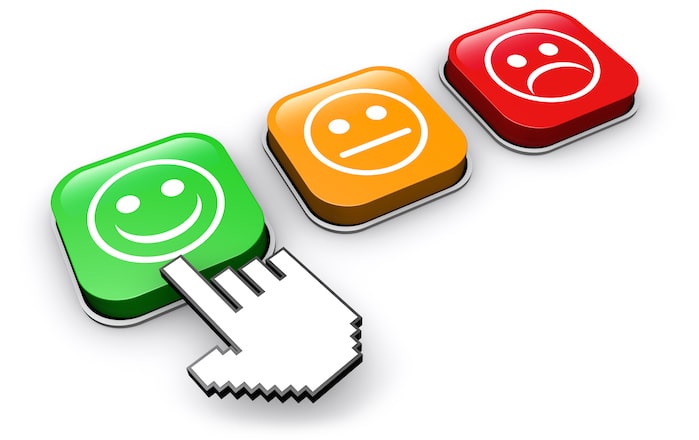 To ensure the protection and satisfaction of customers, you must give them a money-back guarantee that allows the customer to have a refund in case he or she thinks the product doesn't match the description on your site or if your site doesn't receive the order from part of your client.
FAQ | Best ways to find a good supplier on Aliexpress
What kind of supplier could I find on AliExpress?
On AliExpress you can find all kinds of suppliers, for any product. That's why you need to narrow your search using the advice we've given you, focusing only on the products you need.
How to optimize supplier search?
To optimize the search for a supplier you must use all the ways we have recommended you and above all do not waste your time with a supplier you are not sure about and immediately choose another one and that is why you must have more choices available.
What is dropshipping?
Dropshipping is a method of selling products online that allows you to earn money by acting as an intermediary between suppliers and customers. It is possible to do dropshipping only by creating a site to sell products to customers and its advantage is to save on the investment of a stock, as it is the supplier who takes care of it. One of the platforms I recommend you use to find suppliers is AliExpress which is part of the large Alibaba group.
What solution to propose to an unsatisfied client?
It would be better to avoid not satisfying a customer, recommending good products and excellent service but in case there is a dissatisfied customer you must directly offer him a refund. The refund budget must already be considered in your expenses because AliExpress rarely offers a full or partial refund.
DocShipper info: Do you like our article today? For your business interest, you may like the following useful articles :
DocShipper Advise : We help you with the entire sourcing process so don't hesitate to contact us if you have any questions!
DocShipper Sourcing | Procurement - Quality control - Logistics
Alibaba, Dhgate, made-in-china... Many know of websites to get supplies in Asia, but how many have come across a scam ?! It is very risky to pay an Asian supplier halfway around the world based only on promises! DocShipper offers you complete procurement services integrating logistics needs: purchasing, quality control, customization, licensing, transport...
Communication is important, which is why we strive to discuss in the most suitable way for you!