The worldwide supply chain keeps evolving each day. With new laws and rules coming up each day and regulating the international market, once must be always updated in order to renew the offer of products and service and to keep consumers satisfied.
DocShipper as a business partner help you by providing you with tips and detailed guided on how you should manage your supply chain to generate the best ROI and to minimize the production costs.
Why your sofa orders keep coming to your home
About transport, furniture is one of the categories of goods whose estimated delivery is very large. We even exploit the platoons delivered by air to reduce the delivery time. While solutions have been found for COVID-19, we have not yet found solutions to the shortage of container shipping.
The shipping price of a container ranges from 3000 dollars to 16000 dollars if the amount concluded is low, the delivery time will be twice as slow or will take longer to cross the Pacific.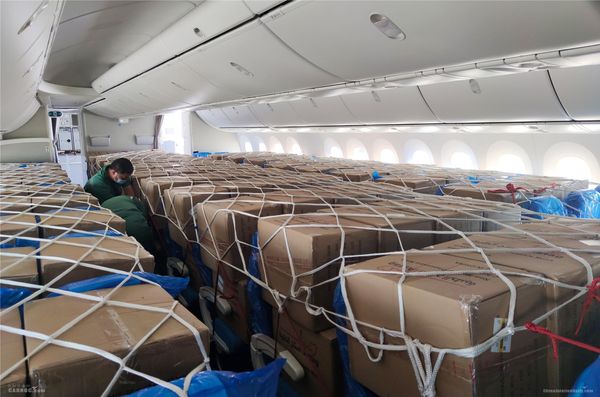 Info DocShipper : contact us, we are an international freight forwarder, we have an expert Sourcing department.
Why does it happen this way
We can study the beginnings of container shortages caused by Covid 19, while customers buy more goods than services and experiences. Indeed, it began with the accumulation of toilet paper and subsequently with the lack of equipment and materials specific to hospital care. But the growth in demand for goods, also the unprecedented evolution of e-commerce is what has boosted the challenges to date.
DocShipper Advice : For any questions related to container dimensions, container prices depending on the category of your goods and their weight, please contact Docshipper  our Sourcing teams will be pleased to assist you.
International shipping prices growing
Usually shipping costs are low, it is more beneficial to put the furniture of the apartments in a container to deliver it twelve times worldwide than to finance the storage costs for a year. But this evolves, when you plan a specific niche on a container ship (where the container having the same dimensions) the prices go beyond 16000 dollars. Costs rose despite airlines operating 99% of the world's container ships to meet customer demand. This trend is reflected in an entry of shortage of containers.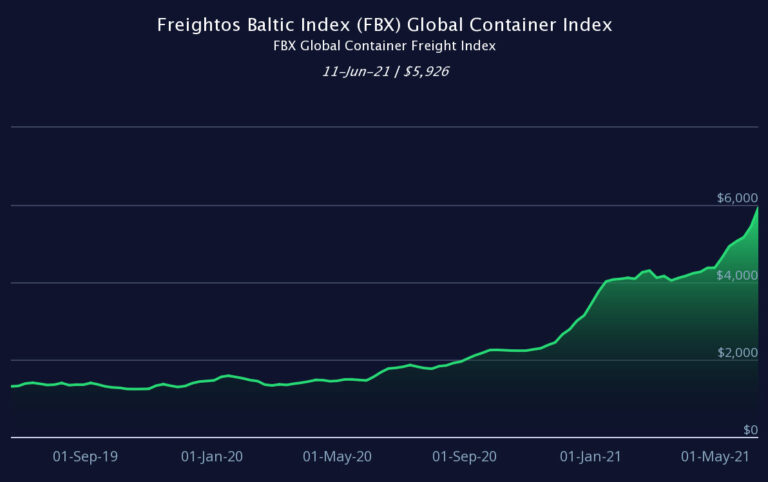 In the last quarter of 2020, it was actually that transport services did not fall as quickly. The boats that were circulating were stuck in arrears before unloading because of the Covid 19 health crisis at the ports and there were significant difficulties in processing container volumes in ports. Indeed, when you buy goods the actual amount includes the cost of the main freight, the cost of transport, and the costs of consumption.
DocShipper Alert : Before starting to finance or pay for transport services you can contact us for quotes. You can get all the information you need  or even entrust us with your freight transport, we will take care of your goods.
This problem has increased, with the presence of ships in arrears, off the coast of California resulting in a shortage of empty containers returning to Asia and a shortage of free containers for export, which consequently increases the price of delivery of a container from the Asian continent to Europe by 400% in November and December 2020. This backlog has caused many delays.
That's the cycle – a lot of demand, not enough supply, and with the market economy dictating shipping prices, freight rates have skyrocketed.
The breaking of the Suez Canal has been highly publicized (and twitter), the consequences of the delay of the boats have been less severe than the impacts of training during the coming weeks
With the boats waiting their turn behind the Ever Given, delays on the main trading area caused an increase in costs between Asia and the Mediterranean Sea and between Europe and neglected the availability for a quick completion time on these boats.
When the port of Yantian was hit by the covid 19 health crisis, which has factories in the Shenzhen area and operates about 13 million 20-foot containers a year, supply chains were already faltering. In addition, in a system operating without a margin of error, any additional stress can cause a heavy reaction.
A real trend that may affect you
Although you are not concerned about the global economy or the industrial process of logistics, this is very important. This has an impact on how your next phone is going to be delivered, the supply of toilet paper and the price of food.
You may have already experienced it, transport delays make you wait along time to have your furniture designed in China, but the lasting effects are more significant.
Customer customs during the Covid 19 health crisis have stimulated more than just the demand than the current supply, causing shortages of goods and inflated costs for consumers.
We noticed, with the shortage of steel, that the factories did not have the opportunity to make cans than usual. And you know that these very good Italian tomato gourmets insist that you have to make the perfect pizza sauce? They are put in boxes and will only be kept from July, within 36 hours after picking.
As a result, your favorite Italian tomatoes will be rare on the market, and will be much more expensive.
Beyond your silicone pan, this has macro-economic ramifications. Small business owners are another victim of this being hit hard.
The effects of e-commerce (no free shipping for international transport)
First, the majority of U.S. importers are SMEs, which generally do not have the cash reserves needed to overcome this situation.
To see how they are meeting supply chain challenges, Freightos asked many importers who have already used the Global Transport Reserve Platform (freightos.com) in January last year. Many responses were "with many obstacles".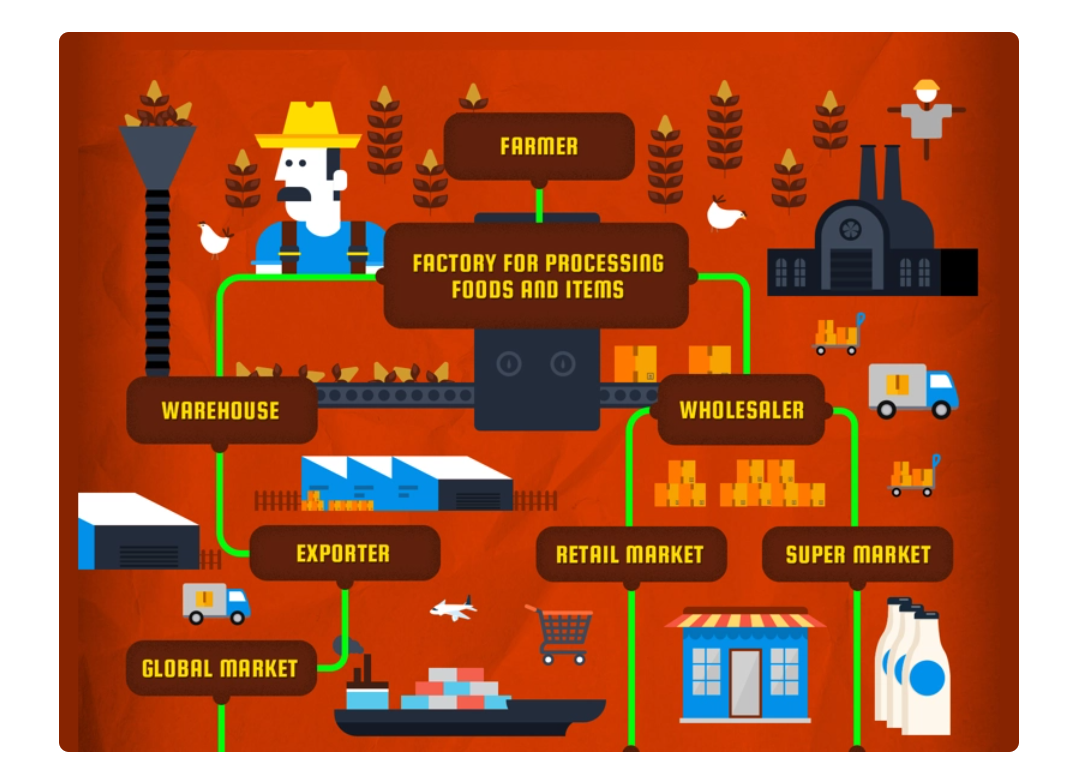 The majority of small and medium-sized businesses mentioned that their company had experienced obstacles in their supply chain.
More than half (53%) of departments experiencing difficulties in their supply chain say they have increased their costs, compared to only 45% at the beginning of the year. Some Amazon merchants have raised their costs by up to 20%. But these suppliers mention that they have insufficient inventory, which translates into fewer products in storage areas for customers because of the instability of the supply chain.
Most small and medium-sized businesses (29%) say they have reduced their profit margins due to growth in freight costs, up from 26% in January. Some (70%) of Amazon merchants have reduced their catch by up to (20%).
We can say without impact and unless mistakes are made that small and medium-sized enterprises are defeated, and the consumer will be affected by these effects as well.
Despite all these obstacles, some market players are constantly stopping the flow of goods
Indeed, this trend seems disturbing and worrying, and even it may seem flippant to some whose company will not resist the instabilities of the Supply Chain.
But freight is a trillion-dollar industrial issue , and no one wants it to disappear so quickly.
Here are some positive points to maintain:
First, the supply chain has not been interrupted in the world. Although there have been delays, trade in goods has not stopped globally. This proves that transport companies, logistics providers and supply chain managers have been able to surpass and regain the stability of their business.
In the future, we will engage with the industry looking for more digitized processes that use transparency to predict similar crises in the future.
On our side "Freightos" has been working on the automation of space for 8 years, helping actors to operate intelligently and without filter on an international booking platform. We like to think that we are even doing a pretty good job of it. Most importantly, we work with incredible partners and together we help ensure that the future of global freight is better than ever.
FAQ | Global Supply Chain Updates and News: A Brief Introduction for Casual Consumers
What were the major causes that slowed down shipments of goods?
The major causes that have slowed down shipments of goods are the Covid 19 health crisis which has also led to the shortage of freight transport containers.
When did the container shortage begin?
The shortage of containers began with the accumulation of the lack of toilet paper and the lack of equipment and materials specific to hospital care.
Why is it more beneficial to put the furniture of the apartments in a container to deliver it 12 times?
It is more beneficial to put the furniture of the apartments in a container to deliver it 12 times than to store it and then pay the costs during because it is cheaper.
What have been the solutions and future plans to restart transport, shipping and supply chain activities worldwide?
Future solutions and plans to restart activities are crisis forecasting through digitalization.
DocShipper info: Do you like our article today? For your business interest, you may like the following useful articles :
DocShipper Advise : We help you with the entire sourcing process so don't hesitate to contact us if you have any questions!
DocShipper Sourcing | Procurement - Quality control - Logistics
Alibaba, Dhgate, made-in-china... Many know of websites to get supplies in Asia, but how many have come across a scam ?! It is very risky to pay an Asian supplier halfway around the world based only on promises! DocShipper offers you complete procurement services integrating logistics needs: purchasing, quality control, customization, licensing, transport...
Communication is important, which is why we strive to discuss in the most suitable way for you!