Alibaba is a popular e-commerce platform that connects buyers and sellers from around the world. It is known for its vast selection of products, competitive prices, and customizable options. Customizing products on Alibaba can be a great way to get a unique product that meets your specific needs.
In this guide, we will walk you through the step-by-step process of customizing products on Alibaba.
DocShipper info : DocShipper is a sourcing company based in Hong Kong, that helps small businesses and individuals like you buy and import safely from Asia, and especially from China. Send us the product you're looking for by filling out this form or get your questions answered immediately by calling our experts.
Advantages and disadvantages of using Alibaba for product customization
Alibaba is one of the world's largest online marketplaces that connects buyers with sellers from around the world. It offers a range of services, including product customization, which allows buyers to work with manufacturers to create products tailored to their specific needs. While there are several advantages to using Alibaba for product customization, there are also some potential disadvantages. Here are some of the key advantages and disadvantages of using Alibaba for product customization:
Advantages
Wide Range of Suppliers: Alibaba has a large number of suppliers on its platform, providing buyers with a wide range of options for product customization. This makes it easy for buyers to find a manufacturer that can meet their specific needs and requirements.
Cost-effective: Alibaba offers competitive pricing for product customization, which can be much cheaper than working with local manufacturers. This is especially true for buyers looking to order large quantities of products.
Quality Control: Alibaba has a system of product quality control, which ensures that products meet certain standards before they are shipped to the buyer. This reduces the risk of receiving faulty or low-quality products.
Easy Communication: Alibaba offers a messaging system that allows buyers to communicate directly with suppliers. This makes it easy to discuss product requirements, negotiate pricing, and get updates on the manufacturing process.
Disadvantages
Language Barrier: One of the main challenges of using Alibaba is the language barrier. Many suppliers on the platform are located in non-English speaking countries, which can make communication difficult.
Quality Control: While Alibaba has a system of product quality control, it is not foolproof. There have been instances where buyers have received faulty or low-quality products, despite Alibaba's quality control measures.
Payment Security: There is a risk of payment fraud when using Alibaba. Some suppliers may request payment in advance and then fail to deliver the products, leaving the buyer with no recourse.
Long Shipping Time: Shipping times can be longer when using Alibaba, especially for custom products. Buyers should plan accordingly and factor in additional time for shipping when placing orders.
Private Label or White Label: Which type of customization to choose?
It is important to understand which strategy best suits your business in order to choose the type of customization that best meets your needs.
Private label
Private label products are manufactured by one company and sold under the brand name of another company. The company that sells the private label product has control over the branding, packaging, and marketing of the product, and may make some minor modifications to the product to differentiate it from similar products on the market. Private label products are often sold at a lower price point than branded products, making them an attractive option for retailers looking to offer high-quality products at a lower price point.
Some examples of companies include
-Amazon: Amazon uses its own brand, Amazon Basics, to sell electronics, home accessories, clothing, and more.
-Aldi: Aldi is a discount supermarket that sells mainly food products under its own brands, such as Mama Cozzi's for frozen pizzas or Belmont for desserts.
-Lidl: Lidl is a discount supermarket that sells mainly food products under its own brands, as well as other products such as clothing.
White label
White-label products, on the other hand, are produced by one company and sold under the brand name of another company, but with no modifications to the product. The company that sells the white label product has no control over the branding, packaging, or marketing of the product, and simply sells the product under its own brand name. White-label products are often sold at a lower price point than branded products, but may not offer the same level of quality or uniqueness as private-label products.
Some examples of companies include
-Electronics suppliers: Many electronics companies, such as Apple and Samsung, manufacture components for other brands. For example, companies such as Dell, Lenovo or HP purchase components manufactured by third-party companies and market laptops and desktops under their own brand.
-Food manufacturers: Food manufacturers often sell their products to supermarkets that market them under their own brand name.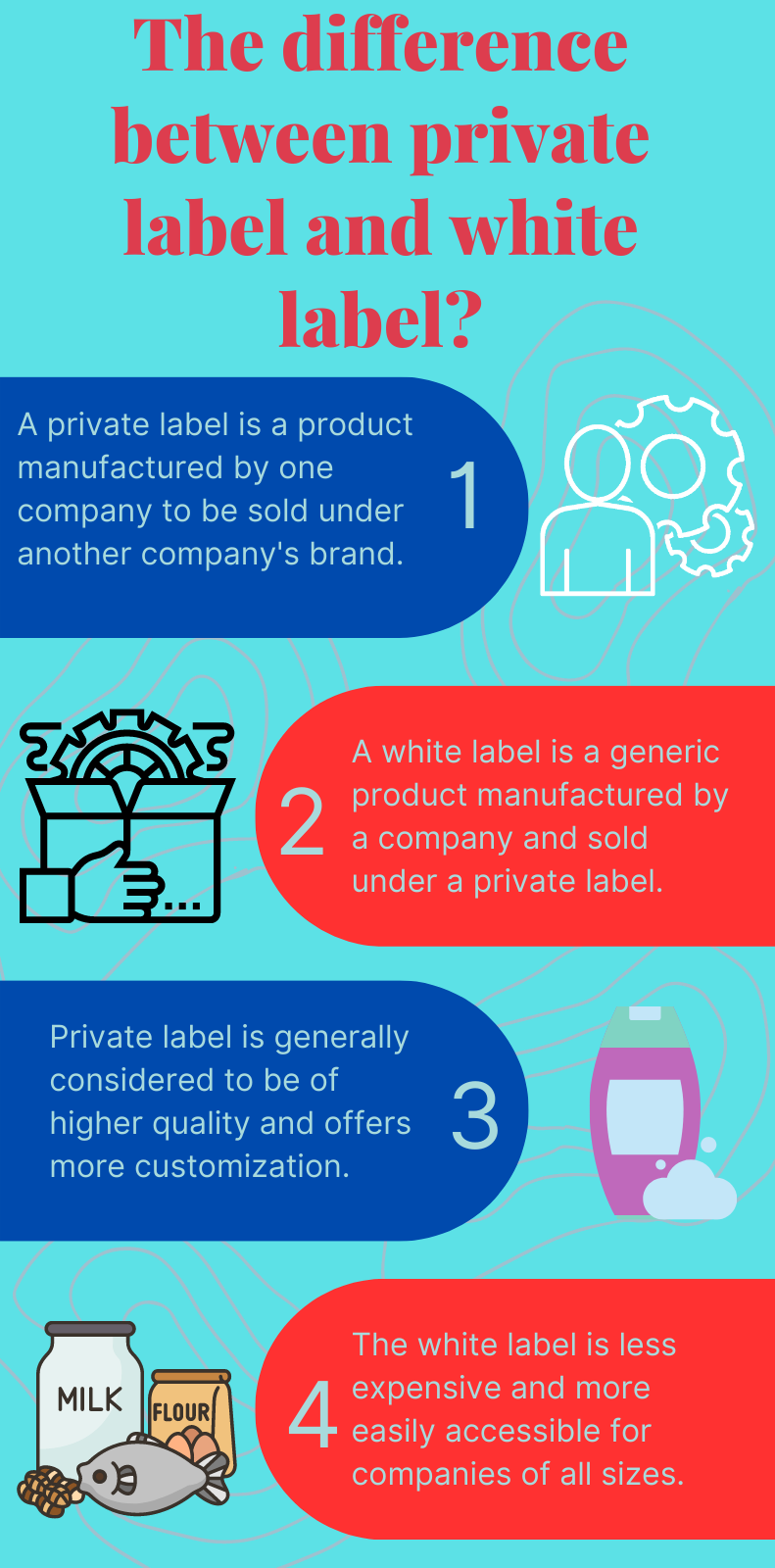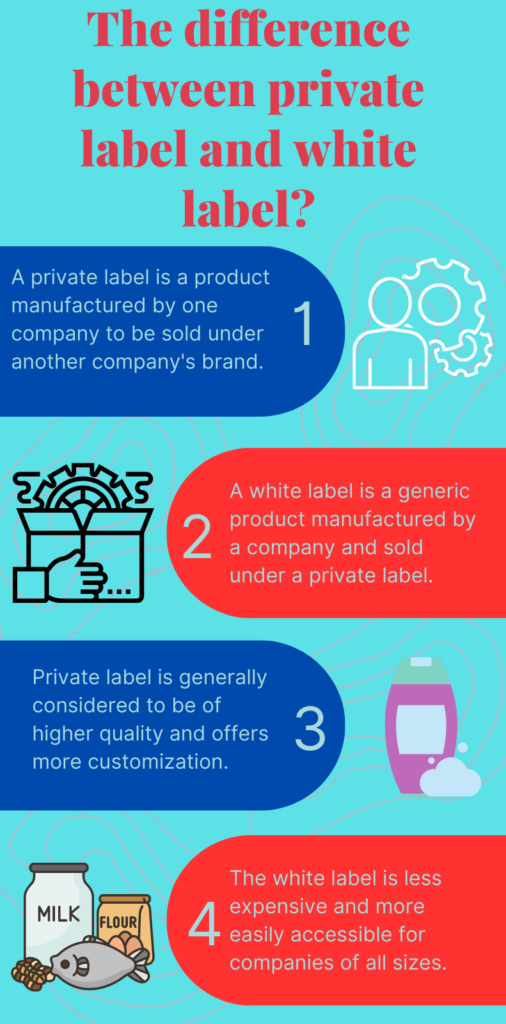 The different customization options available on Alibaba
Alibaba offers several customization options to buyers who want to create products tailored to their specific needs. These customization options include:
Logo printing: Suppliers can print logos on products, packaging, or instructions.
Custom packaging: Suppliers can customize the packaging of the product according to the buyer's requirements.
Product design: Buyers can work with suppliers to design products that meet their unique specifications.
Material customization: Buyers can request specific materials to be used in the production of their products.
Color customization: Buyers can request specific colors for their products.
Size customization: Buyers can request specific sizes for their products.
Labeling and instructions: Buyers can request specific labeling and instructions for their products.
Custom quantities: Buyers can negotiate customized order quantities with suppliers.
By utilizing these customization options, buyers can create unique products that meet their specific needs and stand out in the market. However, it's important to discuss customization options with the supplier to ensure that they can meet your requirements and deliver a quality product.
Step 1: Choosing a product to customize on Alibaba
Choosing a product to customize on Alibaba can be a daunting task, as the platform offers a wide variety of products from different vendors. It is important to consider several key factors to ensure that you get a quality product that meets your needs.
Here are some steps to help you choose a product to customize on Alibaba:
Determine your niche
When considering selling custom products, it's important to determine the type of product you want to offer your customers. You can choose from a variety of product categories, first: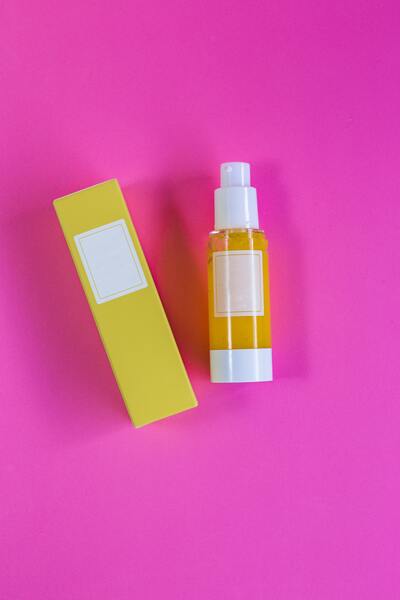 - Research the market: Before choosing your product niche, it's important to understand the market in which you will be operating. do extensive research on market trends, consumer behaviors, competitors, and opportunities.
Here are 3 tools for a market analysis and study: 
1/ Google Keyword Planner: the tool for analyzing market expectations
2/ SEEURANK : the tool to discover the major players of the market
3/ DIGIMIND : the market trends study tool
-Identify market needs: Once you understand the market, look for gaps in existing products. Identify unmet consumer needs and unresolved issues.
- Analyze the competition: Study your competitors' products and brands. Look for opportunities to differentiate by identifying features that are important to your target market, but are overlooked by your competitors. 
You can use the PAARLY tool for analysis of competitors in the market.
By understanding your product niche, you can also better understand your customers' needs and focus on finding suppliers who offer customized products that meet those needs. This can help you build strong relationships with your suppliers and offer superior products to your customers.
Search for products
The search bar is your main tool, you can type in relevant keywords for your product niche and use the results to find potential suppliers. 
For example, if you are looking to sell custom t-shirts, you can type "custom t-shirts" into the Alibaba search bar, and you will get a wide variety of products related to your niche, which can help you identify new products you might want to sell.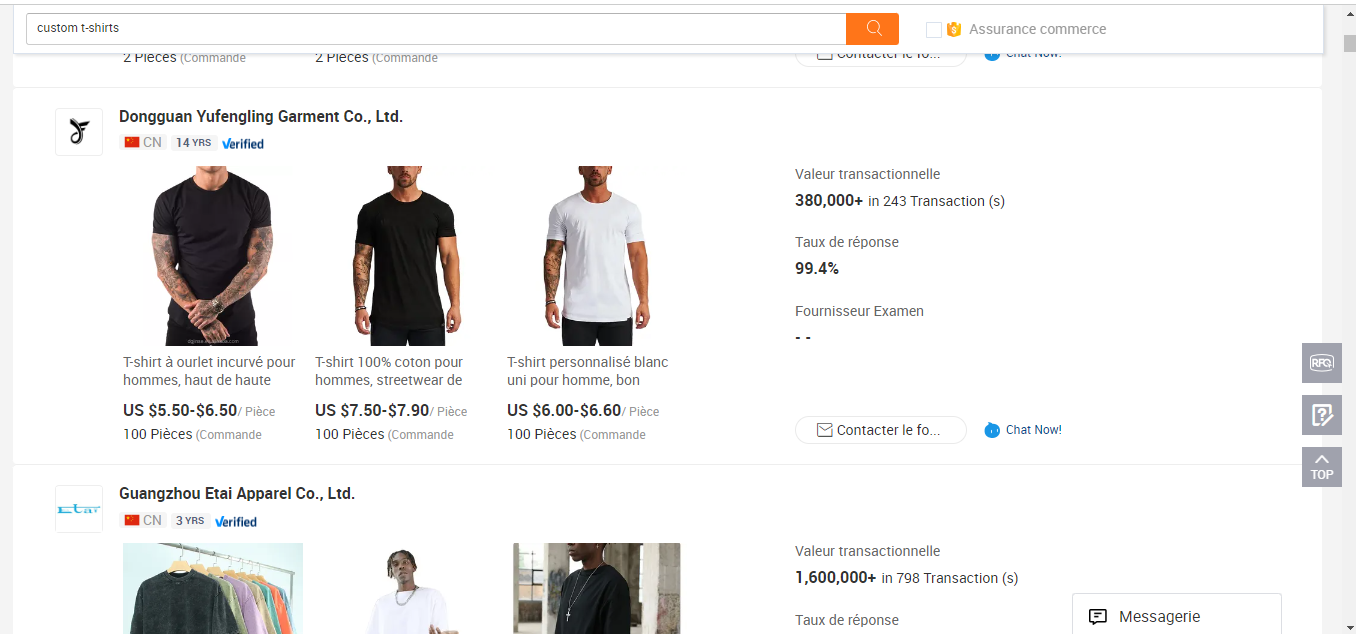 You can also use filters to refine your search based on different criteria, such as price, minimum order quantity, quality certification, country of origin, etc.

Check the customization options
When choosing a product, it is important to ensure that it meets your specific needs and preferences. Customization options are additional features or characteristics that allow a product to be tailored to your specific needs or preferences.
For example, if you are purchasing a laptop, there may be customization options such as screen size, keyboard type, amount of memory, storage capacity, etc. If you have specific needs for your laptop, you can check the customization options to make sure you get exactly what you need.
Compare prices
When purchasing a product, it is important to compare prices from different suppliers to ensure that you are getting the best possible price. By comparing prices, you can save money and get better value for money.
To compare prices, you can search for the product in the search bar and find different suppliers that offer it, then compare the prices offered by these suppliers to see who offers the most competitive price. It is also important to consider the shipping costs and delivery times to ensure that the total price is the best for you.
Docshipper Tip : We know how difficult it can be to find an established and reliable factory for your products. That's why DocShipper is here to help! We specialize in sourcing and auditing suppliers, and we can also negotiate quotes on your behalf to ensure you get the best possible price. Contact us now to find out more!
Step 2:Choose the supplier that best suits your needs
There are three categories of suppliers available: premium suppliers, verified suppliers, and free suppliers. Some suppliers are covered by trade insurance and their distinctive icons allow for quick identification. You can choose from a variety of manufacturing and trading companies for each of these supplier categories.
-A gold supplier is a premium paying member of Alibaba that has been verified by customers and Alibaba staff through on-site inspections.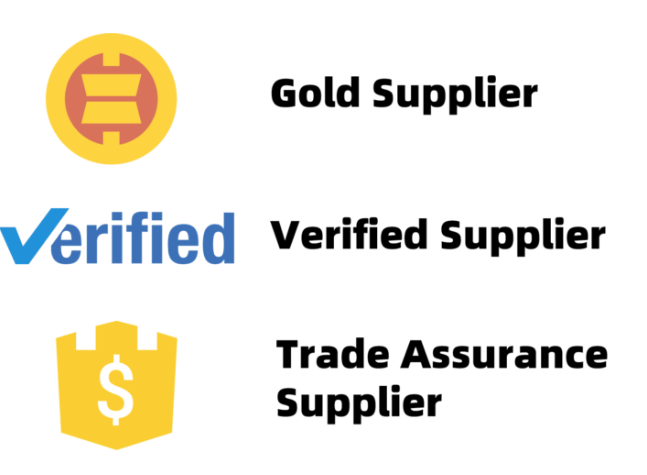 -Verified supplier  this icon indicates that the supplier has been verified and approved by an organization other than Alibaba. However, it does not pay attention to commercial reposting unlike gold suppliers. 
 -A supplier that offers commercial insurance agrees to protect its customers' interests in the event of quality problems or delays by using this insurance.
-When selecting suppliers on Alibaba, it is important to consider several criteria, including:
Checking the reliability and history of the supplier: This can be done by checking reviews and ratings from previous buyers, looking at the number of years the supplier has been in business, and making sure the supplier is registered with the relevant authorities.
Product quality: Buyers should inquire about the quality of the products offered by the supplier and request samples if possible.
Competitive pricing: It is important to compare the prices offered by different suppliers to ensure that the price is competitive.
Customer service: Buyers should also ensure that the supplier provides good customer service by responding quickly to requests and questions.
Trade insurance: It is recommended to select suppliers that offer trade insurance to ensure buyers' interests are protected in case of quality problems or delivery delays.
Production capacity: Buyers should also ensure that the supplier has the production capacity to meet their demand.
Communicate with the seller on Alibaba
To communicate with a seller on Alibaba, follow these steps:
-Log in to your Alibaba account and go to the product page of the item you are interested in.
-Click on the "Contact Supplier" button, which can be found on the right-hand side of the page.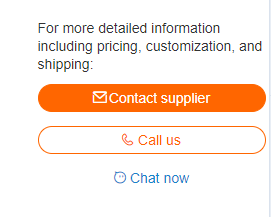 -A pop-up window will appear with a form for you to fill out. Enter your name, email address, and message to the seller.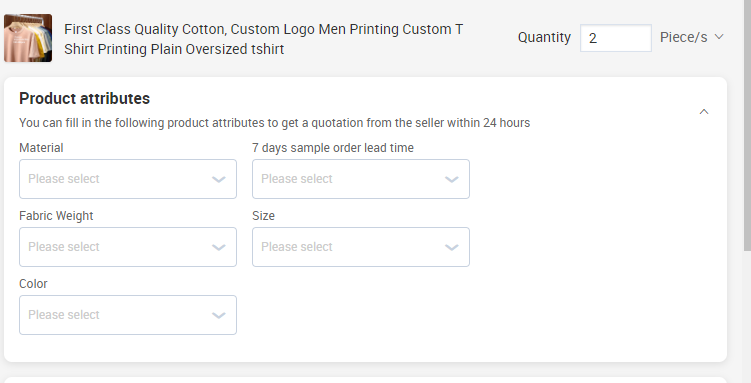 -Be specific and clear in your message, outlining your requirements and any questions you may have about the product.
-Once you have composed your message, click on the "Send" button to submit your inquiry.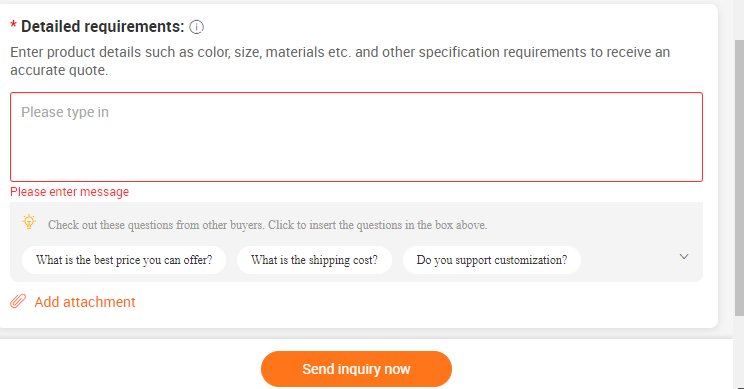 -The seller will receive your message and respond to you via Alibaba's messaging system.
-Check your Alibaba account regularly for any messages from the seller, and respond promptly to keep the communication going.
Information to provide to the seller
When communicating with a seller on Alibaba, it's important to provide the following information to ensure that the transaction runs smoothly:
Product details: Provide the seller with detailed information about the product you are interested in, including its name, quantity, specifications, and any customization requirements.
Delivery address: Make sure to provide the correct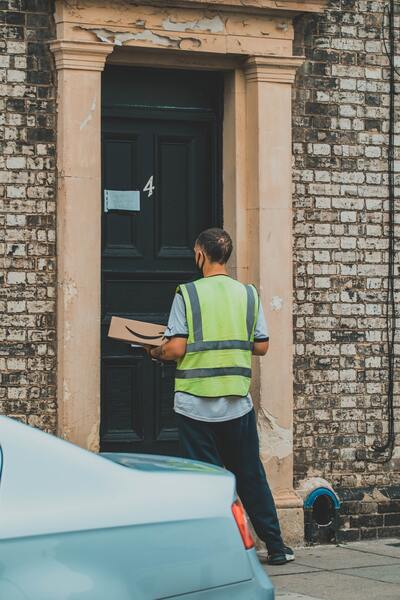 , including the city, state, and postal code.
Shipping method: Specify your preferred shipping method, such as sea, air, or express, and discuss any special requirements you may have, such as expedited shipping.
Payment terms: Discuss payment terms with the seller, including the total cost of the product, any taxes or fees, and the payment method you prefer.
Timeline: Discuss the timeline for production, shipping, and delivery of the product, and make sure it meets your needs.
Quality requirements: If you have any specific quality requirements, such as product testing or certification, make sure to discuss them with the seller.
After-sales service: Discuss the seller's after-sales service policy, including warranties, returns, and refunds.
By providing the above information, you can help the seller understand your requirements and ensure that the transaction runs smoothly. Remember to keep all communication with the seller within Alibaba's messaging system to ensure a secure transaction.
Tips for effective communication
Here are some tips for effective communication on Alibaba:
Be clear and concise: When communicating with suppliers on Alibaba, it's important to be clear and concise in your messages. Make sure to state your requirements and expectations in a clear and simple language to avoid any misunderstandings.
Use the right language: If you're communicating with suppliers who don't speak your native language, use simple and easy-to-understand language. Avoid using idioms or complex phrases that may not be easily translated.
Be polite and respectful: Always maintain a polite and respectful tone in your communication. Avoid using aggressive or confrontational language that may lead to misunderstandings or conflicts.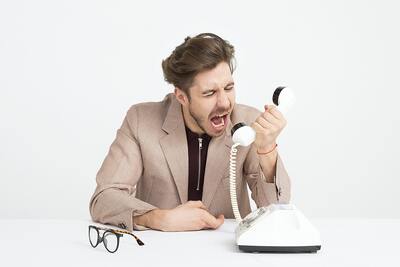 Ask questions: If you're unsure about any aspect of the product or service being offered, don't hesitate to ask questions. Clarify any doubts or concerns you may have to ensure that you have a clear understanding of the product or service being offered.
Be responsive: Respond promptly to messages from suppliers to demonstrate that you're interested in their product or service. Delayed responses may give the impression that you're not serious about doing business.
Keep records: Keep a record of all communication with suppliers, including emails, messages, and any other correspondence. This will help you to keep track of important details and ensure that there is a clear record of all agreements and transactions.
Tips to avoid getting scammed on Alibaba
Alibaba is a vast platform where millions of buyers and sellers connect to do business. However, there are significant risks and potential scams associated with this massive online "city of industries."
1/Research the seller
Before making a purchase, research the seller to ensure that they are legitimate. Check the seller's ratings, reviews, and history of transactions.
Contact the supplier directly to confirm their information, such as their business license, registration details, and contact information.
Here are some email templates you can use: E-Commerce: Cold Email Templates To Land New Suppliers
2/Use Alibaba's secure payment system
When shopping on Alibaba, it is recommended to use the secure payment system offered by the platform, called Trade Assurance. This system is designed to protect buyers from fraud and ensure that payments are made to the seller only after confirmation of satisfactory delivery of goods.
3/Avoid deals that seem too good to be true
When you come across offers that seem too good to be true, it's important to keep in mind that scammers can use these offers to fool buyers. Scammers can create enticing offers to lure buyers.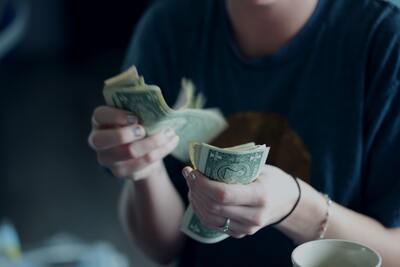 Once buyers have been lured in by the offer, the scammer will often request immediate payment, usually by bank transfer, Western Union or MoneyGram. Once the money has been transferred, the scammer will disappear without delivering the promised goods or providing adequate service.
4/Ask for product samples
When considering a large purchase of a product, it is important to ensure that the quality of the product meets your requirements before placing a large order. Requesting product samples before placing an order can help you assess the quality and compliance of the product. Here are some reasons why it is important to request samples:
-To assess quality 
-Test compliance 
-Compare options 
-To avoid surprises 
In general, it is recommended that you request samples before placing a large order, especially if you are purchasing products from a new supplier or if you are purchasing critical quality products.
But that it can be difficult to obtain a sample before placing a bulk order. Suppliers may be reluctant to send a sample due to the high cost of shipping and handling, as well as the risk of counterfeiting their products. 
DocShipper Alert :DocShipper can facilitate the process of obtaining a sample from an Alibaba supplier. We have an experienced team of logistics professionals who can help you negotiate with the supplier to obtain a sample at a reasonable price. Contact us.
5/Be cautious of wire transfers
Wire transfers are often used by scammers to steal money because they are difficult to track and often cannot be recovered once the money has been sent. When you make a wire transfer, you are sending money directly to the seller's bank account, with no guarantee that you will receive the product or that the product will be as described.
This is why it is recommended to use a secure payment system when purchasing products online.
6/Use a reputable shipping company
Use a reputable shipping company to ensure that your goods are delivered safely and on time. Avoid shipping companies that are unknown or unproven.
Docshipper is a reputable international shipping company that provides comprehensive shipping services for businesses of all sizes.
At Docshipper, we offer a range of shipping services including supply chain management, warehousing, order management, freight consolidation, customs and cargo insurance to protect you from loss or damage during the transportation of your goods, we work with reliable logistics partners, and we offer competitive rates for shipping your goods. Contact us for more information
Step 3: Validate the order
Once you have successfully negotiated the terms of sale with the supplier on Alibaba and are satisfied with the agreed-upon terms, you can place an order using the Alibaba ordering tools. To do so, you need to carefully review the terms and conditions written by the supplier to ensure that all agreed-upon terms are taken into account.
To access the order terms and conditions, you can go to the "My Orders" page on Alibaba and select the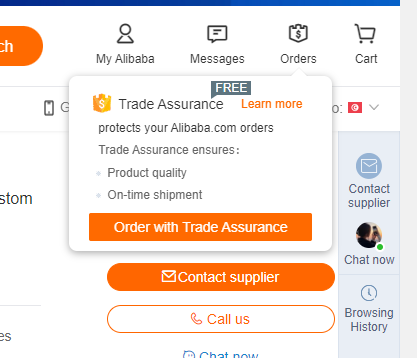 order you want to place. There you will be able to check the details of the order such as quantity, price, payment method and delivery method, as well as any other specific terms negotiated with the supplier.
Proceed to payment
Once you have confirmed the order with the supplier on Alibaba, it is time to proceed to payment. Alibaba offers several payment options for transactions, including:

Online payment: Alibaba offers a secure online payment system called Alibaba Secure Payment (ASP), it's like a letter of credit. This allows buyers to pay online via credit cards, PayPal, or bank transfer. Alibaba holds the payment until you confirm receipt of the compliant products.
Bank Transfer: You can also pay via direct bank transfer to the supplier's bank account.
Letter of Credit: You can request a letter of credit from your bank, which will guarantee payment to the supplier once the terms of sale have been met. This is usually used for large orders involving large amounts.
Step4: Contact a delivery company for shipping
Once you've confirmed the order and made payment with the supplier on Alibaba, it's time to contact a delivery company to arrange shipping of your products. Typically, the supplier will be responsible for packing and preparing the products for shipment, but you will need to find a delivery company to transport the products to their final destination.
Let DocShipper take care of everything!
As an expert in international logistics, DocShipper can help you prepare all the documents needed to export your products, such as commercial invoices, packing lists, and customs documents. It can also help you ensure regulatory compliance and resolve compliance issues.
And it will provide you with shipment tracking information and keep you informed about the status of the delivery.
And not only that, DocShipper is able to provide comprehensive services for businesses and individuals, including purchasing products from reliable and trusted suppliers. Our sourcing and negotiation expertise helps you find the best suppliers to meet your product, quality, quantity, and price needs.
Docshipper Tip : By choosing DocShipper to arrange shipping for your products purchased on Alibaba, you can rest assured that your products will be delivered on time and in good condition, with full support throughout the process.Contact us.
FAQ |How to Customize Products on Alibaba? A Step-by-Step Guide
Do I have to pay for the samples?
There may be a charge for product samples offered by Alibaba, as it depends on the individual suppliers. Some suppliers offer free samples, while others may charge a fee for the samples and the cost of shipping.
What is the MOQ (Minimum Order Quantity) for my custom order?
The minimum order quantity (MOQ) for a custom order on Alibaba will depend on the supplier and the specific product you wish to order. Suppliers on Alibaba have different MOQs depending on the complexity of the product, the materials used and the minimum quantity they are willing to produce to make a profit.
What is the difference between a supplier and a trading company?
A supplier is a company that provides products directly, while a trading company is a company that acts as an intermediary between suppliers and buyers.
DocShipper info: Do you like our article today? For your business interest, you may like the following useful articles :
DocShipper Advise : We help you with the entire sourcing process so don't hesitate to contact us if you have any questions!
DocShipper Sourcing | Procurement - Quality control - Logistics
Alibaba, Dhgate, made-in-china... Many know of websites to get supplies in Asia, but how many have come across a scam ?! It is very risky to pay an Asian supplier halfway around the world based only on promises! DocShipper offers you complete procurement services integrating logistics needs: purchasing, quality control, customization, licensing, transport...
Communication is important, which is why we strive to discuss in the most suitable way for you!