Have you watched the heated new series on Netflix, Emily in Paris? Do you feel curious about the marketing strategy that Emily has brought to the traditional French promotion of products? The main tools of attracting potential customers are exactly the regular social network platforms, such as Instagram. If you remember the episode that Emily was invited to the influencers' lunch party for a prestigious brand, your interest must be caught by the partnership between social influencers and brands.
In fact, it's not news that live sales have excellent performance than a lot of existing marketing strategies, and it started firstly from China.
The unprecedented pandemic has brought Chinese society to a standstill for nearly three months, but for many people quarantined at home, in addition to following daily updates on the epidemic, watching the mushrooming live streaming videos of the band has become a new habit.
How did live sales become a hit in business?
In 2019, China's live-streaming bootleg sales reached nearly $61 billion, and that figure is expected to more than double in 2020, according to industry analyst firm Aimedia Consulting.
Li Jiaqi, known as the "Lipstick Boy", is one of the most influential beauty product banding anchors in China.The 27-year-old has sold 15,000 lipsticks in just five minutes through a Taobao live broadcast. So far, Li Jiaqi has more than 40 million followers on Jitterbug. Chinese media reported that he earned more than thousands of listed companies in 2019, and he also made the 2019 list of China's under-30 entrepreneurial leaders published by financial research firm Hurun. As one of China's earliest symbols in the bandwagon industry, Li Jiaqi doesn't "just talk about it", insisting on wearing lipstick on his lips rather than on his arms as most beauty bloggers do. He says he does this to show the true color of the lipstick. During a six-hour live broadcast, he tried 380 different lipsticks and lost feeling in his lips.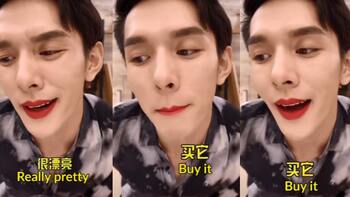 Similar to Li Jiaqi, Viya is another symbol of China's live-streaming industry, known as the "sister of live-streaming," and the 33-year-old has a record daily turnover of more than 300 million yuan. On April 1 this year, Viya even announced that she was selling a "commercial rocket launch service" on Taobao for 40 million yuan ($5.64 million), with an online deposit of 500,000 yuan. The rocket was developed by a subsidiary of the China Aerospace Science and Industry Corporation (CASIC) and is mainly used to launch low-orbiting satellites. Although it looked like an April Fool's joke, official Chinese media reported that nearly 800 people paid the $500,000 deposit in about five minutes. Eventually, a satellite technology company contacted the rocket company to confirm the final purchase.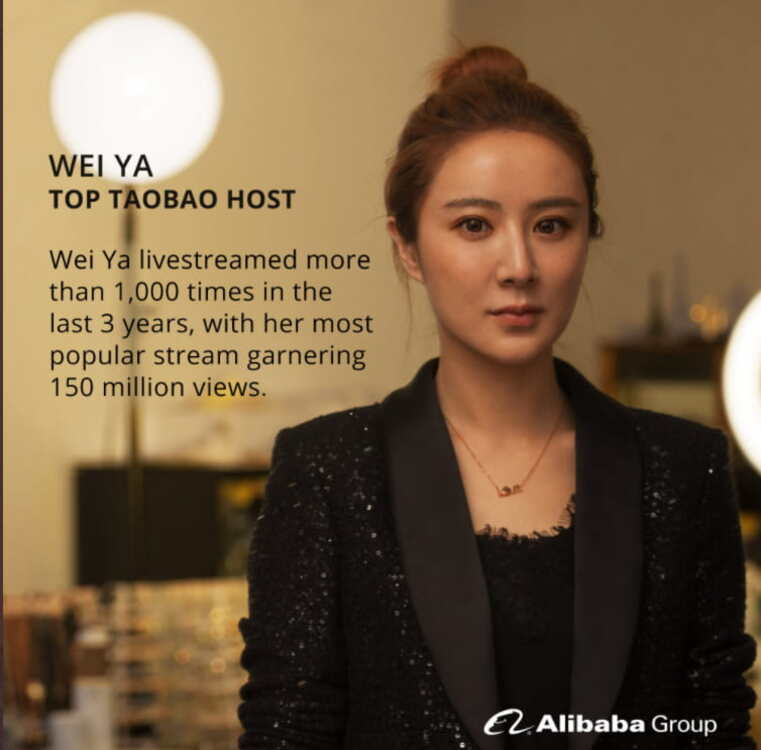 The very observant brands will actively research the Chinese consumer market in order to win the hearts and minds of Chinese consumers. With that shocking performance, you couldn't lie about that other regions and markets won't do some corresponding executives about the high-efficient marketing form.
When did live sales cause people's attention?
Comparing TV shopping and live shopping, they are just the same expression of consumers borrowing different communication tools in different times, their essential logic is the same. Both do their best to communicate with their fans/viewers and show out the selling points of the product in a particular environment in order to close the deal.
But the point of progress in live banding is that live streaming enables real-time interaction with fans. When fans have questions can be directly in the live message, anchors can interact with fans and help them answer questions, which restores the scene of offline consumption, greatly improving the shopping experience. Live shopping creates a scene of old friends chatting, quickly draw fans and anchors closer to each other, driving the atmosphere of the live broadcast.
The essence of marketing is to build trust with users. From the traditional offline retail to the Internet era of content e-commerce, influencers live streaming, the essence of sales have not changed, but only in the sales channels continue to change the update.
Before the pandemic, many brands have already used live streaming as an extension of their reach. But now, as people are cautiously resuming their daily lives, brands are beginning to see live streaming as "a key element" of their marketing campaigns.
DocShipper Advice : Live banding greatly reduces traffic costs and allows sellers to reach new customers, but REMEMBER,  choose the most approachable way to do the promotion, but always connect to your customer's daily lives and practical demands!
For all your logistics, do not hesitate to contact our agents!
What are the advantages of choosing live sales?
For sellers, knowing what consumers most honestly think and receiving timely comments and questions from these users helps build a strong and effective bridge between brands and users; and for consumers, data shows that 80% of consumers would prefer to see a brand's live video rather than promotional graphics.
According to incomplete statistics, the amount of time people spend watching videos on their mobile phones has increased by nearly 10 million minutes in the past two years; and experts predict that by 2021, about 82% of global web traffic will be in the form of video. Live streaming, however, is even better than video, as Facebook's live streaming data shows that users spend three times more time watching live videos on Facebook Live than regular videos, and even more than six times more interacting in a live broadcast than in a regular video.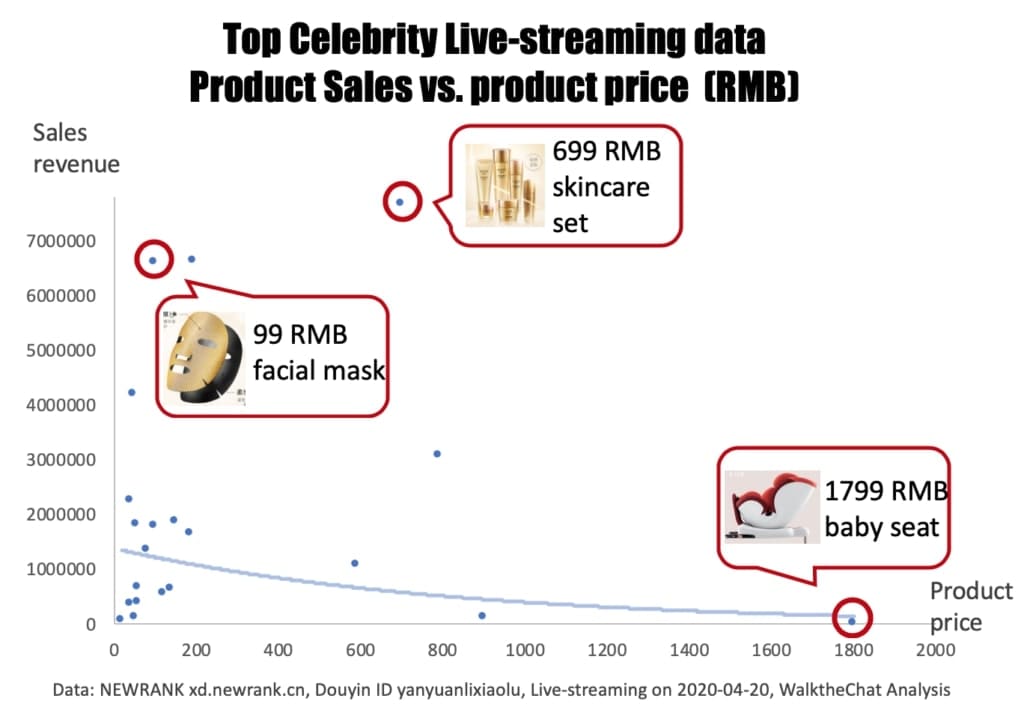 The ability of live streaming to overpower regular video as the most preferred form of content for users today is mainly attributed to these three advantages of live streaming:
High interactivity and user engagement
As ordinary videos are distributed through the screen, the video creator can only interact with users through one-to-one messages, which often results in lower user engagement rates due to timeliness issues.
But what if when the video creator can chat and joke with the user as a friend? Through instant communication between the two sides to close the distance with the user, so that users actively participate in the live interaction, will be unwittingly converted into their fans. Live broadcast just to achieve this.
The anchor in the live broadcast can be instant communication with the audience, invite the audience to participate in the live small activities and other ways to make up for the lack of ordinary video interactivity, significantly improve audience participation and interest in watching.
High authenticity and user trust
In addition to high interactivity, the live broadcast also succeeds in creating a higher level of "authenticity" than ordinary video.
In the live broadcast process, every move behind the camera can be transmitted directly to the audience, which can not be edited too much and can better express the anchors' real state and personal charm. As a result, viewers will have more trust in the content of the live broadcast, and will have a higher degree of affection and reliance on the brand or individual broadcasters.
Breaking the distance limits
Live broadcasting is different from ordinary video, and even more different from traditional social media channels.
In the past, viewers were introduced to singers, actors and other celebrities through traditional channels such as TV programs, but this approach separated viewers from these stars by a great distance. But live streaming can break this restriction. In the process of live streaming, in addition to the anchor and fans can have instant interaction, more life-themed content and the feature that everyone can become a star can also make users feel more intimate.
What are the major online platforms for live sales?
In recent years, with the rise of live streaming, the rapid development and expansion of large and small live streaming platforms, different live streaming platforms have also formed their own styles and characteristics. As the followings, we've organized and summarized some major online live sales platforms for your references:
YouTube
As the dominant social media platform, the biggest advantage of YouTube's entry into live streaming is that it started as a video and has a huge user base. Users who are accustomed to watching videos on YouTube are highly receptive to live streaming and have a relatively high interest in long-form videos, making YouTube an excellent channel for brands to gain a large audience. However, due to the fierce competition on YouTube, it is relatively difficult to gain fans through live streaming, so brand sellers who want to build up their fan base through YouTube streaming need to have a certain number of fans and cultivate loyal fans through high-quality content.
Pros
A large user base with a large number of radiators
YouTube users are highly viscous and dependent on the platform
Can support live streaming on mobile
Page highlights live video with high coverage
Cons
It takes a certain amount of fan accumulation to broadcast live on mobile devices
Huge user base, a wide range of live topics, difficult to reach target users directly
Users can only communicate through messages, poor interactivity
Suitable for sellers who have:
A brand with a stable and broad fan base
Brands with experience running YouTube
Brands that have a steady stream of high-quality content to share
Facebook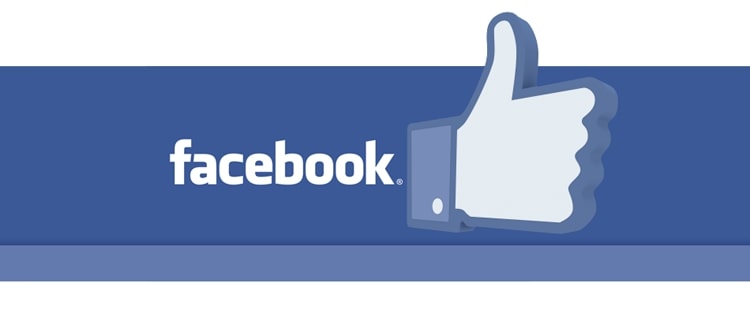 The 1.3 billion active users on Facebook also provide a solid foundation for Facebook Live, and the large user base and its dependence on the community allows live video to spread at an astonishing rate on Facebook.
Live broadcasts on Facebook can generate video footage that remains on Facebook directly after the broadcast, allowing users to watch it again and again in a familiar way.
In addition, Facebook's ability to tweet to users who are already subscribed to brand updates, create exclusive content for groups through private Facebook groups, and provide unique brand value to viewers can help brands deepen their engagement with users and foster fan loyalty.
Pros
Huge active user base, live broadcast reaches a wide range of people
Live video can be converted to normal video for long-term retention, easy to use later promotion
Users can proactively track fan pages for loyal fan cultivation
Cons
With stricter restrictions on live content, the risk of illegal content is taken offline
Users can only participate in the live interaction by leaving comments, which is less interactive
Suitable for sellers who have:
Brands that have their own fans and want to increase fan loyalty
Brands that have more outdoor activities that need to be broadcast in real-time
Brands with a dedicated fan page with a steady stream of subscribers
Instagram

Although Instagram is a Facebook product, it attracts a large number of women and young people with its limited-time updates and photo posts. As a result, there is a big difference in user profiles between the two.
When a seller uses Instagram to live stream, in addition to notifications to followers who are already following the brand, the brand can send a "call to action" to followers via their Instagram feed to remind them of the live stream before it starts. Instagram Live A comment moderation service is also available, which allows broadcasters to set privacy settings for the content of comments on the broadcast and show only selected content.
In comparison, Facebook is more suitable for broadcasting regular live broadcasts, while Instagram is more suitable for anchors to share their own lives, personal views and so on to increase the audience's understanding of themselves.
Pros
Most of the user groups are women and young people, which can accurately radiate to the target users.
Tagging and exploring features allow even people who don't follow the account to see its content, deepening proliferation
The ability to chat and interact with fans online, greatly increasing the interaction rate with fans
The live video will be shown first before all the time-limited dynamic, to increase the number of user clicks.
Cons
Large user base, need to accumulate a certain number of fans to increase the number of subscriptions and live viewers
Instagram provides limited analytics for live streaming
Suitable for sellers who have:
Brands with a predominantly female audience (clothing, accessories, etc.)
Sellers who run personal brands and often share everyday things
Tiktok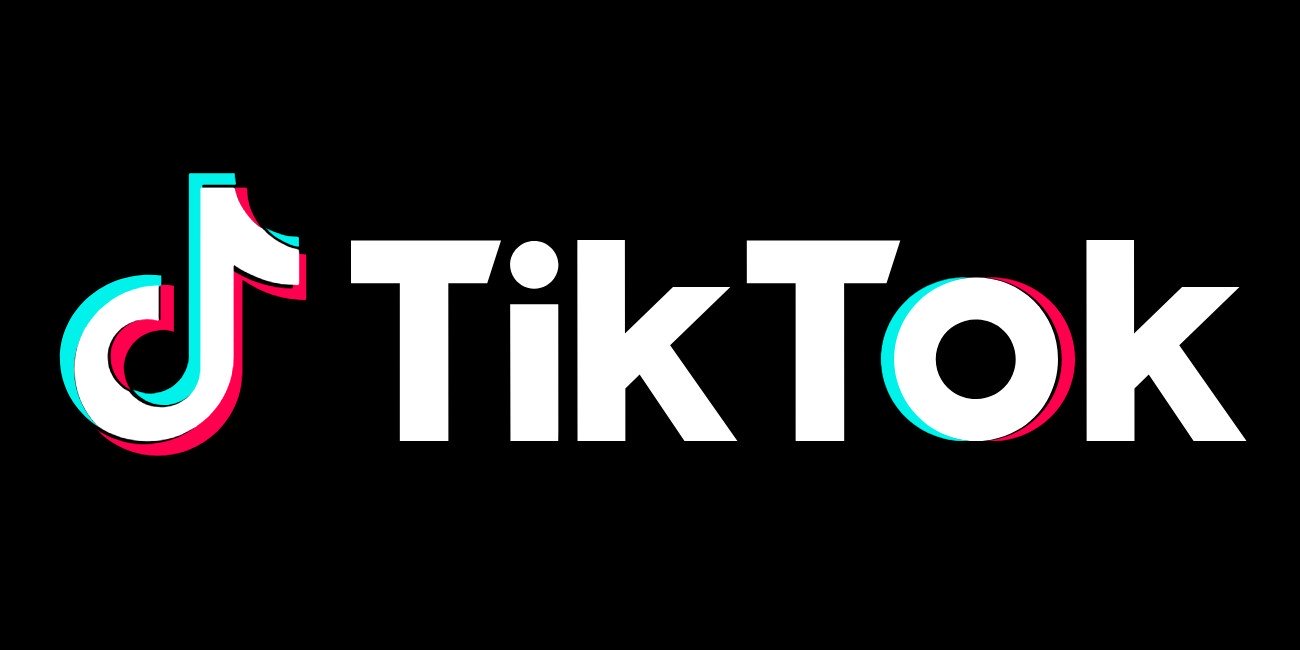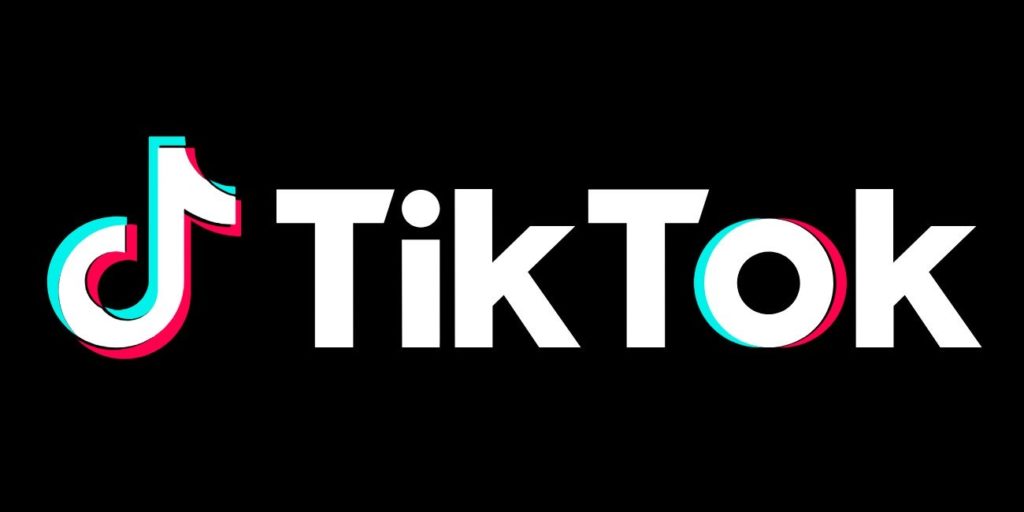 From landing in the U.S. market in 2018, Tiktok took just one year and four months to jump from an unpopular short music video app popular only among teens to a live streaming app that has swept the streets of the U.S. and beaten Facebook and YouTube in downloads. As of February 2019, it has already surpassed one billion cumulative downloads worldwide.
Tiktok's current audience is still mostly young and the platform has developed a large number of native netizens as it provides many opportunities for vegetarians to showcase themselves. And since Tiktok is still at a relatively low level of commercialization, brands are often in a better position to negotiate business with platform bloggers, especially native bloggers.
In addition, Tiktok uses a traffic algorithm similar to Jitterbug's, and through a two-way tagging method, it can accurately recommend the content of interest to its users. And even for accounts with zero fan base, Tiktok will provide exposure traffic to the base of their work.
Pros
Two-way tagging for precise targeting of customers
Traffic pooling algorithm, content quality determines traffic size
Quickly rising in popularity, even zero fans can make traffic rushes
Less commercialization and more controllable branding costs
Cons
Bloggers have access to a single source and cannot perform direct searches
High threshold for placing shopping links and inability to track relevant data
Higher quality requirements for live content
Suitable for sellers who have:
Brands targeting a younger audience
Sellers seeking brand exposure and merchandising
Brand sellers with a weak fan base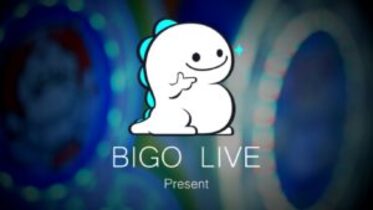 Bigo Live is a global live video streaming app owned by a Singapore-based company called BIGO Technology. In its early days, it focused on live game streaming, and therefore its users were mostly 18-25 year old males, mainly in Southeast Asia and the Middle East. But now it is positioning itself as a comprehensive platform for live games, live entertainment and social networking among strangers.
Bigo Live captured the Thai market, where the entertainment industry is more developed, in the early stage, and won an early dividend advantage, and now has more than 500 million users in Southeast Asia, with a retention rate of up to 50%-60%, twice the industry average. Today, with its rich operating experience, technical resources and financial support, it is rapidly capturing the global market.
Bigo Live's current business model relies on user rewards as its main source of revenue, and it plans to expand its revenue sources to games and e-commerce in the future.
Pros
Early time to market for early dividend advantages
Adhere to the user-centered, better user experience
Localized operation model to truly meet users' localized needs
Strong profitability, good development prospects
Cons
Content is not regulated enough and has been blocked for content issues
Lack of experience in e-commerce live streaming, relevant features still need to be improved
Mainly concentrated in the Southeast Asian market, Europe and the United States and other regions of the market is relatively weak.
Suitable for sellers who have:
Sellers targeting a male, younger audience
Branded sellers targeting Southeast Asia as their primary market
Sellers with a weak fan base and a focus on loyal fan development
DocShipper Alert : Brands and influencers collaborate to create relevant content and have influencers recommend products in live sales in an authentic and credible way, and for the success of the partner program, sellers need to manage partners throughout the partner lifecycle, automate and centrally manage partner recruitment, compensation, performance measurement, and ROI for each partner, as well as work with different types of partners (influencers, mobile, media partners, B2B, and other channels) to diversify your outreach program.
Learn more about our services on DocShipper website.
What you should know to get involved and share the benefits?
Unlike Chinese live sales, online sales in other region such as Europe or North America,  is more focused on creating their own content and advertising their brands to major social media outlets through articles, videos and other forms of advertising to expand their brand's reach.
But how to promote your products with efficiency and effectiveness as the Chinese live sellers do?
Lazada, one of the leading online shopping sites in Southeast Asia,  says it can learn from its parent company Alibaba's Taobao, which has a long history of turning static images on web pages into real, real-time product reviews, and that live streaming can provide greater convenience for consumers, who can communicate and complete transactions from the comfort of their homes or on the go. Taobao can double as a content community, with more than 4,000 live broadcasters generating 150,000 hours of content per day, more than 80 percent of which are female. Fans watching the live broadcasts can buy the same items in the app, which sells around 600,000 items a day.
Meanwhile, Southeast Asian giant, Shopee,  launched Shopee Live as part of its month-long Great Shopee promotion, with more than 100 brands, including L'Oreal, Chope and Innisfree, live-streaming during the Great Shopee promotion. With positive feedback from participating sellers and up to 75 percent growth in sales, e-commerce companies that provide an engaging omnichannel online shopping experience will stand out in the industry as the demand for convenience and interactive shopping environments increases. Historically, sales and marketing have indeed been the primary drivers of growth, but in recent years, the new wave of business growth has seen more of a role from partner channels in customer acquisition, conversion and brand loyalty, and ultimately, brands will gain new revenue and grow more autonomously through partnerships.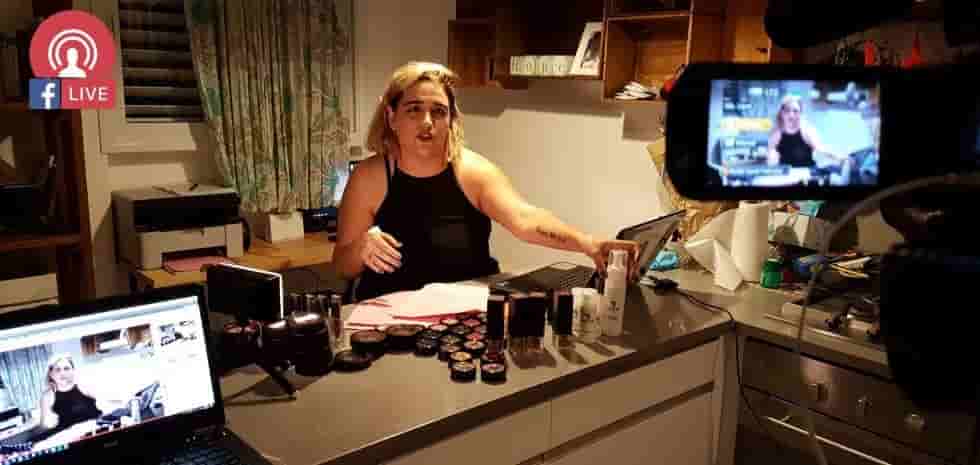 LET'S TAKE A LOOK AT SOME DATA:
Lazada's "See Now Buy Now" fashion shows featuring local brands in Thailand and the Philippines saw fashion seller Salisa Cheewapansri's sales soar at least 20 times higher than usual, with all products selling out in half a day. Lazada had also launched a live game called "Guess It!" at the mid-year sale, with 2,000 brands and sellers from six Southeast Asian countries participating. It is believed that 672 live broadcasts were held during the period, with more than 7 million views, 2 million comments and 8.1 minutes of viewing per capita per session.
Likewise, Kenzo wanted to expand awareness of his World&Flower fragrance for the 2017 end-of-year holiday season, and he chose a marketing agency that selected eight online celebrities who had used the fragrance to create 10 articles and video photos for Kenzo that brought in 20,000 likes and touched 400,000+ views.
From Comexplore data shows that 93% of marketers believe that KOL(Key Opinion Leader) marketing is profoundly important for increasing brand influence. Seventy-five percent of marketers believe that KOL marketing can bring in potential customers. There is also data showing that for every $1 spent on KOL marketing, $6.50 is generated in revenue.
What you need to do is find the KOL(as an influencer) of your brand and your products to attract more attention from the potential customer groups, then start your own live sales journey by choosing the most suitable online platforms.
How does Docshipper help you?
Let's do some summaries.
If you paid attention all the trends, phenomena and data that we've mentioned above, it's not hard to conclude that there're three crucial factors that would be determined to your success in live sales: The knowledge of your products(the traits and targeted consumers, the suitable online platforms for your products(OF COURSE your public relation skills!) and the interaction between you and your consumers. 
How to achieve the three factors and have everything under control? You will think about practices and extra efforts on your own firstly, and indeed that's the most fundamental way to assure your business going on the direction that you lead. While it's also the hardest way to put all the responsibilities and burdens on your shoulders, no matter physically and mentally. Is there any other short cut? Actually, yes. The golden rule in management is that always focus on what you're specialized in, and let the professionals do their jobs at their positions. That's the key to save time and improve efficiency.
And that's how Docshipper will help you with this logic.
The beginning of beginning worries you is the product itself. How to ensure the quality of products? Are they legit? Is the manufacturing process complying to standards? How about the suppliers? Are they reliable? ETC.. Docshipper is here to help. Assisting with specialists who speak Mandarin, French and English fluently, you will enjoy the accurate feedback services owing to the high-efficient communication and coordination, no matter your suppliers are in Asia, Europe or North America.
The following is the shipping process and logistics. Will the goods arrive to you safe and sound? Well, it depends on a lot of things. The proper packaging, the truck movement, the cargo loading, the warehouses, the relevant certificates and documents at the customs clearance, the responsible staff, etc.. Docshipper handles them all, from A to Z just for your premium services. We believe that you deserve to enjoy the services only for you well before you offer your services to the customers.
You have to be a picky service recipient, then you'll achieve a great service provider.
Docshipper Tip : E-commerce companies should make online shopping more personalized and create the feel of a brick-and-mortar store. Consumers want more than just shopping transactions; they also want to discover new products, have entertainment experiences, and even interact with the online community.
Conclusion
Historically, sales and marketing have indeed been the main drivers of growth, but in recent years, the new wave of business growth has seen more of a role from partner channels in customer acquisition, conversion and brand loyalty, and ultimately, brands will gain new revenue and grow more autonomously through partnerships.
Although the live sales has been more transparent than the TV shopping band transactions, but technology brings us is decentralized, back to the essence of things. It's believed that after the large-scale use of 5G, not through the anchor's eloquence/star effect, but through VR / AR so that consumers can be more direct, 360 ° view product panoramic photos. Through the online environment to truly restore the offline shopping experience, the real touch of the product, to solve the shortcomings of online shopping, the advantages of offline purchase perfect access, optimize the entire user purchase experience. Whether it's TV shopping, online shopping, celebrity IP communication, VR/AR shopping, etc., doing a good job on products and serving users is the fundamental root of everything.
FAQ| Everything you need to know about Live sales
🤝 Why choose live sales?
As we said, the live streaming of online celebrities with goods can rapidly increase brand exposure and product conversion rate, accelerate the speed of capital circulation, and directly promote the globalization and socialization of the cross-border supply chain, and quickly achieve brand incubation.
👓 If I just own a start-up, has no brand or network, is it still suitable for me?
It depends on the products you want to promote and the corresponding market feedback. Usually, the female and beauty products would be preferred to see on the live demonstration, and you don't have to be an influencer already, find your own style to gather customer around!
👟 Should I do some preparation before I start to try live sales?
Some of them, yes. Such as make sure the quality of your products, the regular suppliers, and the stable stocks in the warehouses. We know that will require some network, if you're not confident about it, find Docshipper to help!
🦄 Are there any tricks to keep the traffic from the viewers for my live sales?
Marketing must be consistent to be effective. So if you decide to do this, make sure the maintenance of high-frequency updates, no matter it's effective or not, you just need to practice;)
🍾 From this article, it only indicated that live sales has succeed in Asia especially China, is it wise to bring the trend in Europe?
The wise man will see the opportunity and cling to it until one makes it. There's no doubt that bring the live sales mode from China directly would be reckless, European customers have their own consuming habits and different preferences, and that's exactly the researches you should go deeper at. Find you own business models and meet their targeted demand to gain the victory.
DocShipper info: Do you like our article today? For your business interest, you may like the following useful articles :
DocShipper Advise : We help you with the entire sourcing process so don't hesitate to contact us if you have any questions!
DocShipper Sourcing | Procurement - Quality control - Logistics
Alibaba, Dhgate, made-in-china... Many know of websites to get supplies in Asia, but how many have come across a scam ?! It is very risky to pay an Asian supplier halfway around the world based only on promises! DocShipper offers you complete procurement services integrating logistics needs: purchasing, quality control, customization, licensing, transport...
Communication is important, which is why we strive to discuss in the most suitable way for you!