Even the COVID-19's impact is still concerned with each of us, the potential business opportunities await in trade fairs and commodity fairs for you.
Do you feel frustrated when you're an individual trying to start your own business? Do you find it helpless when you're a small company trying to maintain under the tough circumstances?
If your answer is "yes", it's understandable, but DO NOT GIVE UP to search for more partnerships! All you need is to find a big gathering of a wide range of suppliers with all kinds of products. Well,  trade fairs will be perfect for your needs!
If you have known Docshipper's style of blogs before,  then never miss the full updated guide for worldwide huge commodity fairs for the rest of 2020 in China!
As usual, we offer more services than organizing a trade fair guide,  Docshipper for all your need(the systematic processing cycle for your products)! Contact us!
How to identify if you have needs for Chinese trade fairs?
Given the huge market and rich resources, as it's known, Chinese trade fairs & commodity fairs are always been paid a lot of attention by suppliers, distributors, entrepreneurs, clients from all over the world, also the local government will be devoted to encouraging those trade fairs. Being open business connection platforms, those trade fairs are built for not only freshmen in the trial of starting businesses, but also for mature entrepreneurs to connect with new partner networks.
There are 4 simple steps to identify if you can find your place in commodity & trade fairs:
Step 1: Are you interested in Chinese product imports? Make sure the intention of yours is positive and move to the next step.
Step 2: No matter if you have found your product to start, do you need reliable and stable suppliers to make it happen? Confirm and move to the next.
Step 3: With the above needs, ask yourself, is it helpful for you if there's any platform offering sufficient resources of e-commerce networks, various products, passionate entrepreneurs and manufacturers?
Step 4: If you said yes and came to this step, go to commodity & trade fairs in China for a try without any hesitation!
DocShipper Advice: Traditionally and modernly, the names for fairs have multiple ones: exhibitions, fairs, expositions and shows. Depending on your needs, there will be differences among each of them. For your reference, we'd like to help you to know more for your better selection.
The exhibition refers to the general modern name for all kinds of fairs relating to trade or commodity promotion.
The biggest feature of

 

fair

 is that it's tolerating. In a fair, you could meet both merchants and consumers, also find varied agricultural and industrial products. That's our main focus today as well!

Expositions

were born in France originally, and this term is usually using for fairs which only display the products for propaganda effects not for trades.
Shows 

are mainly used in the US and Canada, and this term has replaced "exhibition". In these North American countries, shows are for trade fairs, while exhibitions are more for display and propaganda.
Where to find the most suitable fairs for you?
Of course, we assume you'll think about the big modern cities in China like Beijing, Shanghai, Guangzhou or Shenzhen to be the perfect location for trade fairs. That's true, there always be more room to cultivate social networks and development them quickly.
However, don't underestimate the rising power of those medium to small-size cities, either.
With the great support of local authorities, those trade fairs in medium to small-size cities have an enormous market niche, for example, of their unique agricultural products and resource, also the less competition when compared to those ones in big cities. These elements could be your favored strengths to find opportunities and start your business. Feel more confident? Let's get to know them more!
Where are the preferred locations of Chinese trade fairs?
Trade fairs in Shanghai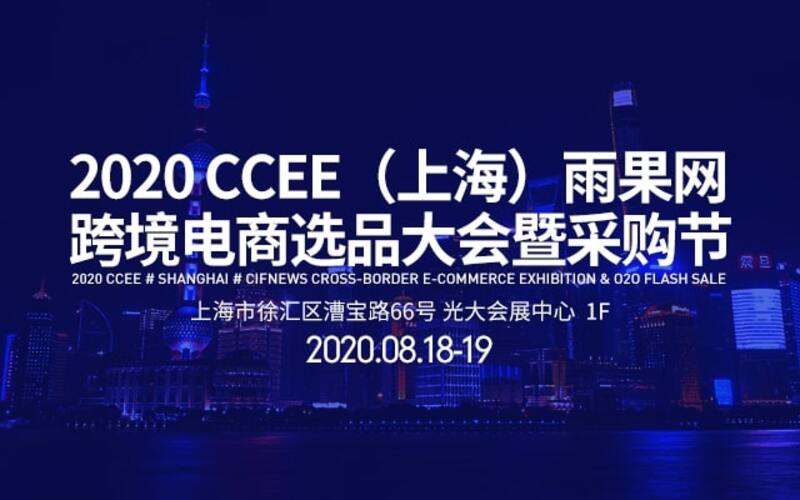 Cifnews Cross-border E-commerce Exhibition(CCEE2020) has been looked forward to for a long time.It aims to promote the brand building and technological upgrading of traditional enterprises and is committed to building a high-quality supply and marketing platform for Chinese-made products to make cross-border overseas businesses, also build a complete international trade industrial chain. The core is to help the manufacturers find proper distributors and vice versa. At the same time, to realize businesses between the two parties.
The scale: More than 20,000 attendants and over 2,000 enterprises which cover 60 more industries involved.
The time: 18.08.2020- 19.08.2020
The venue: Shanghai Everbright Convention & Exhibition Center Co., Ltd., the first floor.
2020 China Stationery Fair (CSF) has founded in 1953 and supported by the Ministry of Commerce, it has successfully held 112 exhibitions for more than 60 years and has become a professional trade exhibition for manufacturers in the stationery industry in the Asia-Pacific region for product promotion, channel development, cooperation and exchange.
The scale: More than 65,000 attendants and over 1,200 enterprises involved.
The time: 17.09.2020- 19.09.2020
The venue: National Exhibition and Convention Center(Shanghai)
The link for sign-ups:  Attendants (Even it's in Chinese, the translation in Google Chrome would be helpful to fill the form.)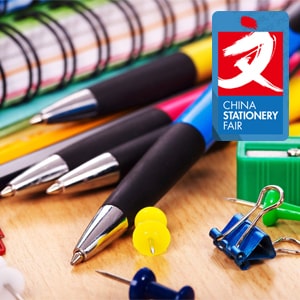 Trade fairs in Guangzhou
The 7th China Time-honored Brand Expo has been focused on promoting the time-honored brand in Guangdong-Hong Kong-Macao Greater Bay The district. With the theme of "Time-honored Brands, New Responsibilities" and the slogan of "Inheritance, Innovation, Development, Cooperation, and Win-win", it offers a platform for information exchange and resource sharing for exhibitors, professional recruits and consumers.
The scale: More than 100,000 attendants and over 200 enterprises involved.
The time: 11.09.2020- 13.09.2020
The venue: China Import and Export Complex
The link for sign-ups:  Attendants (Even it's in Chinese, the translation in Google Chrome would be helpful to fill the form.)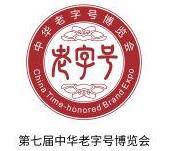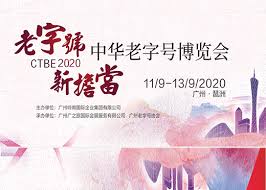 Trade fairs in Shandong
The 2020 103rd National Food and Drinks Commodities Fair, which originally started in 1955, is one of the oldest large-scale professional exhibitions in China's history. It is a large-scale and far-reaching comprehensive exhibition platform for the Chinese food and wine industry.
The scale: 8 exhibition halls and over 1,000 enterprises involved.
The time: 13.10.2020- 15.10.2020
The venue: Jinan international convention & exhibition center
The email for sign-ups: CFDF@cofco.com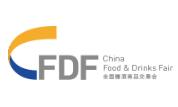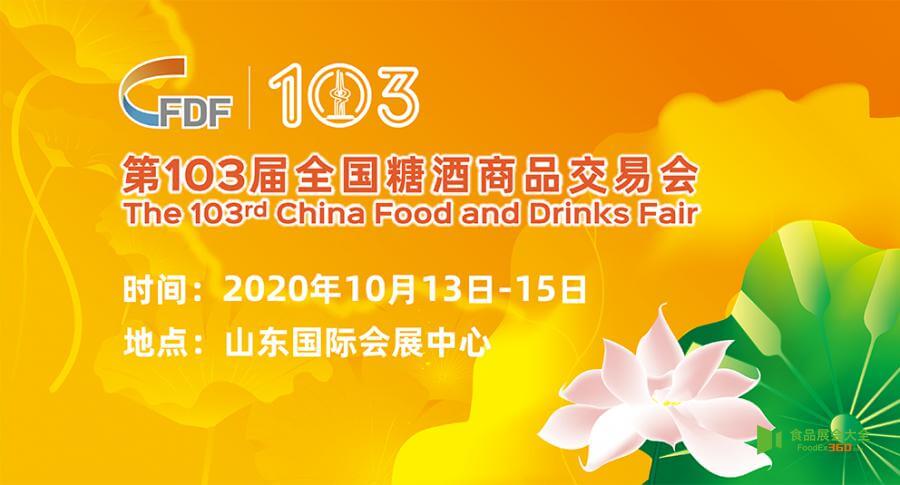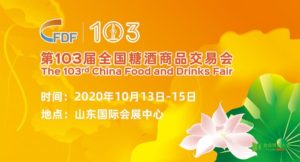 DocShipper Tip: Don't keep a single product in mind. You have to be attentive to all the details. Once you've found a product that works, stay in your swing, and try to sell complementary products. These products will be directly linked to the product you are selling, so you will try to sell several products per order, a way of optimizing profits. As long as you've had the mindset, it would be easier for you to build a systematic supplier network from trade fairs in China.
2020(The 69th) Autumn China National Hardware Fair began in 1952, it has a long history and profound background. It is called the "Congress" in the industry. It has been held for 66 consecutive sessions and has extensive industry influence and brand awareness.
The scale: 3,000 exhibition stands, 60000 square meters in total.
The time: 20.09.2020- 22.09.2020
The venue: Linyi International Convention and Exhibition Center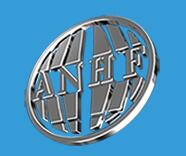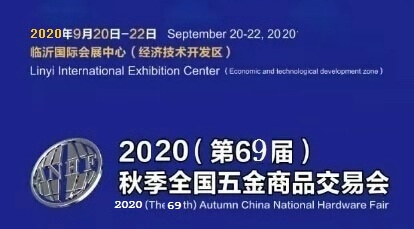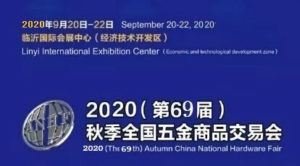 2020 The 12th China (Chengdu) Gifts and Household Products Exhibition and 2020 Cultural, Creative and Tourism Commodities Exhibition focuses on serving Chengdu and surrounding markets, the exhibition attracts many professional buyers every year to purchase a variety of business gifts, promotional gifts, travel and leisure products, annual welfare gifts, etc. Buyers include gift companies, agents, distributors, and wholesalers, Department store supermarkets and corporate users. Exhibitors from various industries provide buyers with a variety of choices with their wide variety of high-quality products, novel and unique creative designs and competitive prices.
The scale: 850 exhibition stands and 500 enterprises involved.
The time: 28.08.2020- 30.08.2020
The venue: New International Convention & Exposition Center Chengdu Century City
The link for sign-ups:  Attendants (Even it's in Chinese, the translation in Google Chrome would be helpful to fill the form.)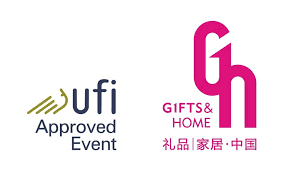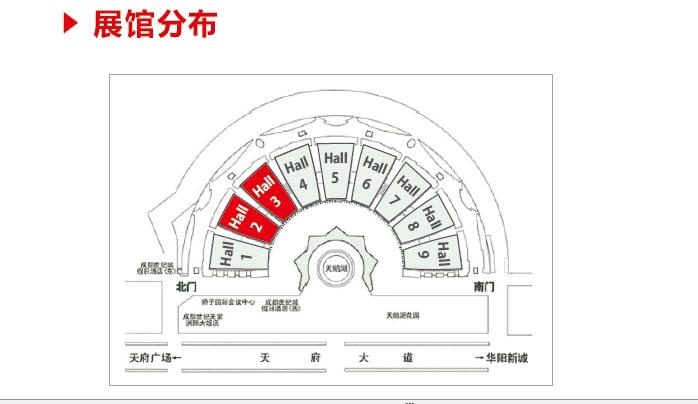 DocShipper Advice : Once you've found your positioned products from the most suitable trade fairs, there still must be a lot of things to manage if you want to import them from China to European or American markets.
We've built our business model to assist our clients in the whole product cycle:
- We provide sourcing services: finding suppliers (usually in China), quality control and compliance.
- We provide shipping services: what you will work on for the coming period
- We provide distribution services: actually we called it 3PL (Third Party Logistics), we store goods, inventory management, order fulfillment and last-mile delivery ( a focus for E-Merchant)
Our goal is " Focus on your marketing/sales, let us handle the rest!"
Trade fairs in Gansu
The 2020 Silk Road International Ecological Industry Expo and Green Organic Products (Zhangye) Fair is the first exposition on the Silk Road with "International Eco-Industry" as its main body has been successfully held for six sessions.
The scale: 250,000 square meters and 20 countries and regions abroad involved.
The time: 10.09.2020- 13.09.2020
The venue: Zhangye International Exhibition Center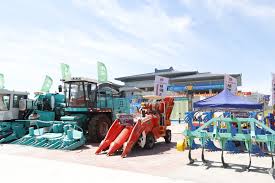 With all the above trade fairs covering a lot of industries in China, if you're interested in any of them, make sure to seize the opportunity and have a try!  It's unquestionable that you'll still have concerns, where should you go first to get in touch with the suppliers? What if you have some preferred products on your mind but you couldn't find them in the huge trade fair hall? We understand that too many choices may make you dizzy and lose the sense of direction, no worries, keep reading!
Where are the products and the suppliers you want?
Taking the trade fairs we've mentioned as examples, according to the names, you're simply able to realize what's the main industry the trade fair is targeting at and if you're interested in those products. Also, there's some helpful preparation work which is so necessary to keep in mind.
Brochures & Official websites
No matter what source you get the info about any trade fair from, the primary thing is to find the proof of authority and legality. The most efficient and straightforward way is to search for the official website, which will lead you to the contact page to the sponsors and get further information. Normally, brochures or other approaches to the promotion will be either the way to go to the website or found on the website as well.
Contacts on the trade fairs
As we mentioned before about the differences in all kinds of trade fairs, there are two main functions of trade fairs: propagandas and trades. So when you go to the expression stands you are interested in, the owner of them may not be the manufacturers behind, some of them could be the outsourced volunteers just for the promotions of their companies. In that case, the best way to get in touch with the manufacturers would be to go to the official website and find the Contacts. What's more, Keep an eye on those attendants who come to the same sections as you do, they would probably be your potential partners or clients. Don't forget to ask questions as more as you want, after all, It's free.
Full use of promotion billboards
Usually, The billboard set next to the entrance of trade fairs will show a sketch map for the exhibition distributions. It's necessary to find the section where the industry you are interested in is to save your time. Also, never miss a simple section, that's the great opportunity to have a closer look and check the anti-fake label at the products.
Chinese social media applications
Once you've applied to go to trade fairs, the way of connecting with other attendants on the trade fair would be taken into consideration in advance. If you notice the QR code printed on the exhibition stand board, that's for scanning to add contacts from WeChat, which is a Chinese version of Whatsapp, and it has most users nationwide, make sure you download one. For a more formal context, DingTalk is a nice choice to add your contacts since the physical name cards are not popular now.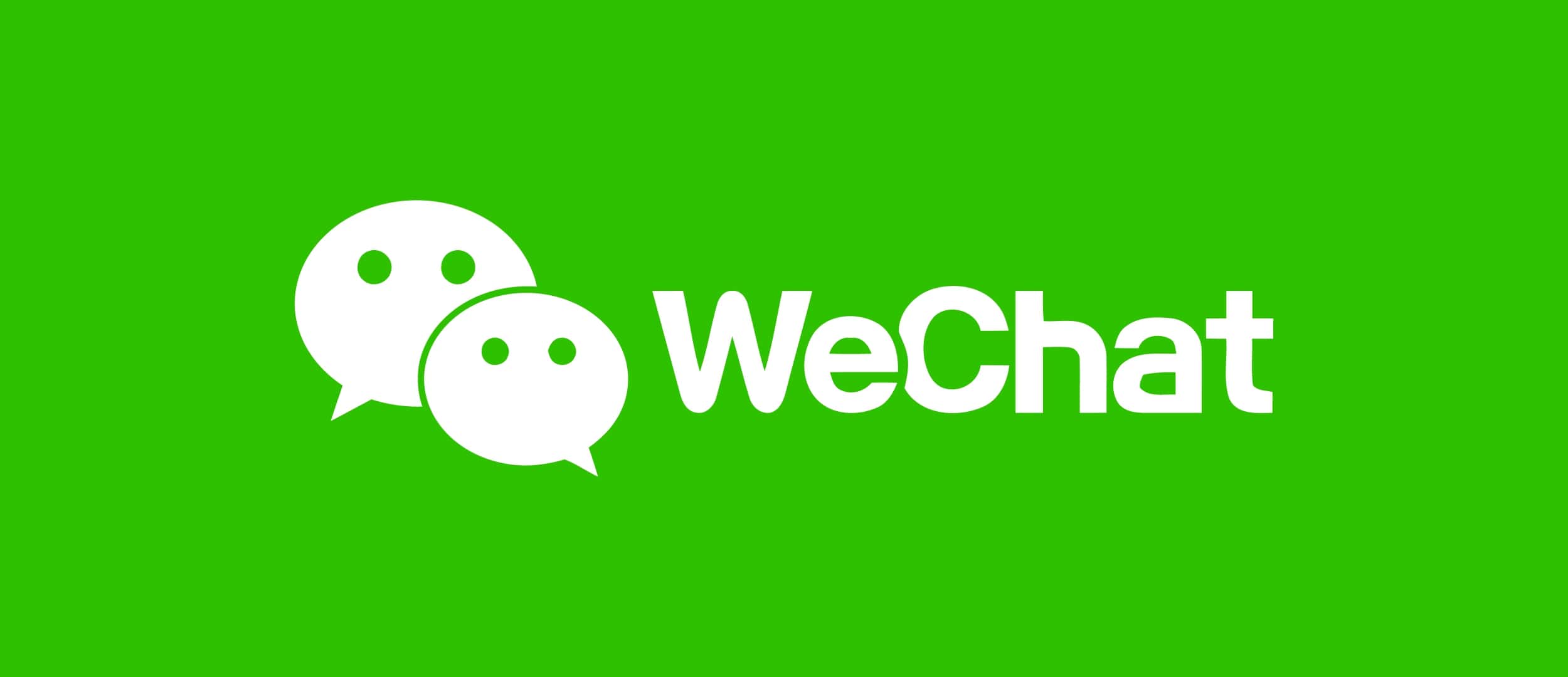 DocShipper info : But please note that in the very first step, you should choose an export trading company suitable for purchasing. For that, Docshipper also offers the service to help you as well.
How to control the quality of products from trade fairs?
The hardest thing is to confirm the proper quality of the products from trade fairs. We couldn't deny the existed stereotype that "What is cheap is not good" for products made in China, while the price edge is exactly what an entrepreneur would value most.  Therefore, let's focus on three aspects to identify the real fine quality of goods.
The first protection from the local authority
Large-scale Chinese trade fairs as mentioned above will have the local government's support with their launches, fake enterprises wouldn't get a chance to get on the exhibition lists. For further inspection, a click to the National Enterprises Credit Information Publicity System can simply show the legality of any registered enterprises in China( with the help of Google Chrome translation plugin)
The valid documents
Taking the mentioned trade fairs as examples, the targeted products would be e-commerce platforms, stationeries, food&drinks, hardware, household products and organic products( as the orders of trade fairs above). For different products, you'll need respective documents to guarantee their fine quality.
E-commerce platforms
It's the same as any enterprise, so the business license will be enough.
Stationeries, hardware and household products
For those physical goods, the certificates of conformity will testify the quality of materials(such as plastics, metal, cotton, nylon etc.). When the hardware products requiring specialized processing, you have to do the investigation about the enterprise's legit skills to do the processing. Last but not least, the anti-fake labels are indispensable.
Food&drinks and organic products
Certificates of Origin are the most important documents needed, and make sure you pay extra attention to the shelf lives of the products to decide the method of shipping.
An outstanding agency
To be frank, learning all the details through the whole cycle of quality control by heart is time-consuming and sometimes overwhelming. A professional international trade agency like Docshipper will be offering the considerate services to control the product quality from the background investigation of suppliers to each sample's quality experiments. Contact us to settle your deal!
Conclusion
Given the information we've organized, Chinese trade fairs&Commodity fairs have been one of the most efficient ways  to find possible manufacturers and distributors for your import business.  As long as you still have a passion to learn and seek for your position in imports, the resources are always there. REMBER no matter which part of the supply cycle concerns you, do not hesitate to ask help from a professional agency like Docshipper! After all, the last thing you would expect is the time loss from unnecessary redundancy from transportation service or untrustworthy sourcing.
FAQ | COMMODITY & TRADE FAIRS IN CHINA
🚩 why choose trade fairs in China to find suppliers?
The trade fairs in China will exhibit the widest range of product selections for you, and this reason will make them be the guide to business trends.
🔎 How to import products from China?
Despite the sourcing, you will consider the following shipping service for imported products. Basically, there would be 3 ways of transferring. You'll need a trustworthy agent like Doshipper to assure the service for you. -Sea Freight -Air Freight -Rail Freight All the details you can find from ⭐ Docshipper # Freight forwarder in China
🎨 Are those suppliers from trade fairs reliable?
If you've done the researches as we mentioned in "How to control the quality of products" part, then they're reliable. Also, Dochsipper could help you to do an extra inspection to make you feel at ease as well.
🌐 Where to find reasonable shipping service company?
Depending on the size, quantity and feature of your goods, you'll have different choices. if you are individuals and small businesses, and you require the complete systematic service from A-Z, then DocShipper will be your best buddy.
DocShipper info: Do you like our article today? For your business interest, you may like the following useful articles :
DocShipper Advise : We help you with the entire sourcing process so don't hesitate to contact us if you have any questions!
DocShipper Sourcing | Procurement - Quality control - Logistics
Alibaba, Dhgate, made-in-china... Many know of websites to get supplies in Asia, but how many have come across a scam ?! It is very risky to pay an Asian supplier halfway around the world based only on promises! DocShipper offers you complete procurement services integrating logistics needs: purchasing, quality control, customization, licensing, transport...
Communication is important, which is why we strive to discuss in the most suitable way for you!