It's the beginning of 2023, and it is time to consider the trends that will be integrated into the procurement world this year. This article will also talk about 2022's issues and the changes made to lead these trends in 2023. 
The pandemic had a huge impact on history, the consequences are still present, and they probably expose other consequences such as the escalating fuel costs on supply chain logistics. 
These facts are well known in Docshipper, who is a procurement agent dedicated to helping companies and individuals with their sourcing needs, and the company is able to manage the entire product cycle from A to Z on behalf of our international clients.
We have collected 13 new procurement and sourcing trends to project yourself into 2023 ! 
Throwback to 2022 trends
Supplier Performance Management (SPM) technology prioritized by organizations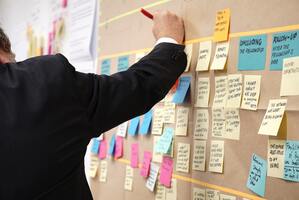 Last December, Harvard Business Review showed in survey data that the Supplier Performance Management (SPM) is not that successful ; 21% of them think that their SPM is good, but it's still a work in progress. 
Harvard Business Review discovered that companies with Supplier Performance Management systems are more productive, have a better protection, and reduce their costs in many domains. Supplier Performance Management is crucial for companies, it can identify potential supply chain risks before they become a huge problem, and it can help you have the highest quality standards.
Moving toward integrated ecosystems through digital transformation
In 2021, the next year was supposed to be an exceptional year in terms of implementation and adoption of modern procuretech solutions. According to a statistical data, 56 percent of CEOs say digital progress has a positive impact on their bankroll. But digital transformation is still a work in progress and will increase over the years. Due to the pandemic, some structural changes will become permanent : many employees will have no desire to come back to their office because they rather stay at home. And some companies only have online relationships with their customers rather than in-person interaction because of the modern procuretech solutions
Europe inspires North America to overcome the climate crisis
The signing of an executive order by President Biden shows that the United States are willing to overcome the climate crisis by using its procurement power. 
This order tells that by 2030, the United States will have 100 percent carbon-free electricity production, and by 2050 net-zero emissions from federal procurement. With this order, they will follow the example of Europe in terms of climate crisis management.
Top 13 Procurement tendencies in 2023
1. A holistic view of the supply chain thanks to advanced analytics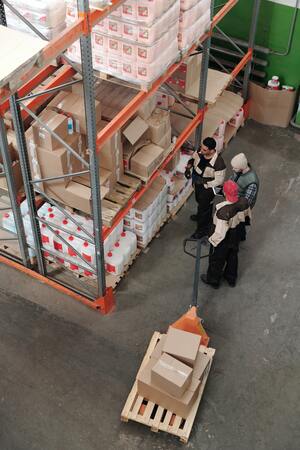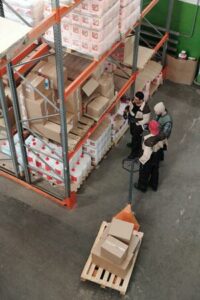 A data from Gartner tells us that three out of four supply chain executives would rather have leading analytics on the two most crucial supply chain technologies. With analytics, executives, managers can have a full point of view of their supply chain, showing its stability and vulnerabilities at every moment. Nowadays, companies have elaborate and data-rich supply chains, so they can't trust their old working process like what they used to with their operating system to trace their supply chain management. The supply chain management is very important because it will guarantee you to achieve your goals, to improve your profit, and it is important for companies with large and international operations. 
Docshipper Tip : Are you looking for a reliable sourcing services  provider, someone to whom you can entrust your full sourcing process ? Docshipper is the company that you need ! Contact us and fill out our free form !
2. Sustainability at the heart of the procurement strategies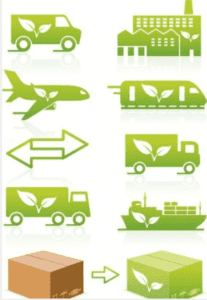 The 2020 events had an impact on sustainability, the society went back to the "throwaway society" of the last few decades. Many companies would rather work with procurement professionals who are aware of sustainability.
An article from 2016 by McKinsey shows that 80 percent of the company's carbon emission are produced from its supply chain. Consumers and investors are willing to make sure that the company is making the right changes. Because of this issue, procurement departments are placing sustainability at top of their strategies this year. The companies don't have a choice but to adopt to a going net-zero lifestyle, even the small and mid-size companies, need their procurement teams to have an active role to achieve sustainability in the next few years.
3. The power of IOT in service of the digital supply chain
The internet of things is very present in our personal and professional lives, especially with a prediction from the International Data Corporation saying that IoT connected devices will increase from around 14 billions today to 50 billion in 2025. 
IoT has a huge importance in procurement, and it will gain even more in 2023. The Internet of Things helps in many domains, and will enhance employee productivity. Each process can be supervised with real-time data, which allows the procurement team to make their decisions with all the needed information. This method allows the company to avoid the problems and issues generated by the unbalance of supply and demand and have more dynamic negotiations with their suppliers. It also leads to reducing costs and an increasing the added value
IoT has also a big role in tracking the goods within the supply chain, it will help to notice equipment defaults, leakages, wrong sizes, measurements, and many others.
The internet of things inspires companies to rebuild their businesses and gives them the tools to improve their business strategies.
4. Over Supply exceeding the demand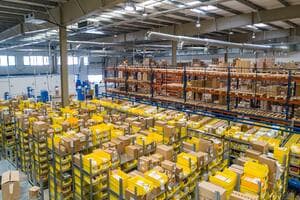 In 2022, demand exceeded supply many times, it can still continue in 2023 as the world goes into 
global recession. The consumers will have no choice to limit their expenses due to difficult economic times, and the businesses will have no choice but to overstock their goods throughout 2023 and grant sales the following year to sell off stocks if they don't want to loose their stocks or money as well.
5. Maintain relationships with your suppliers and sustain software systems
During the last few years, companies have learned that it is important to have close relationships with their suppliers to have a stable supply chain. A study from State of Flux shows that half of their responses are that companies have collective activities with suppliers, and that it was their best decision to have a good relationship. Due to the social, economic, and political events of the past few years, it was really hard to keep their relationships going.
Having close relationships allows them to face any problems, challenges, or emergencies at any time. These relationships are different from before, but it is important to find harmony to have better work conditions and to be more successful in the future in terms of import and export .
DocShipper Advice : You have a new company and would like to have a stable supply chain management process and smooth transactions ? At Docshipper we are known for having close relationships with our clients, and we have the best work quality. Our approach based on customer service and satisfaction plus our solution-driven perspective helps us understand your projects and to assist you from A to Z. All you have to do is to contact us and give us more details about your sourcing and procurement projects.
6. Addressing the risks and issues of cybersecurity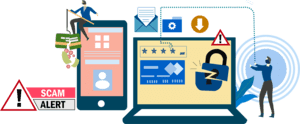 Cybersecurity is ubiquitous nowadays. A recent report from Reinsurer SCOR shows that cyberattacks on supply chains went up by 430 percent in 2021. But many companies don't have access to the risks of cybersecurity that could exist in their supply chains. Freight forwarding companies will have to face up to their cybersecurity to have the most powerful and persuasive factors to organize procurement processes in 2023. With the help of cybersecurity, the goods of their clients will be safer, and the company doesn't have to care about this problem and maintain relationships with their clients.
DocShipper Alert : Docshipper helps you to avoid scams, false suppliers, defective products, licensing problems, and other common problems… Your purchases become our responsibility! If you need more information, do not hesitate to contact us !
7.  Maintaining the favorable trend in managing tier-n suppliers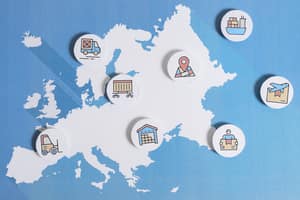 A survey from McKinsey revealed that many businesses have a main visibility of their tier-2 and 3 suppliers, but they don't have any for their tier-1 supplier. But this issue is not as big as before. Modern technological solutions and self declarations by suppliers are making it less awkward to ask questions to their tier-n supplier to try to get a response without interfering in other people's businesses and maintaining a good logistics management. This type of management can also be called 3PL logistics. 
8. Aiming to a more agile supply chain
Businesses and supply chains are wiser and more agile than before… they need to react quickly to situations, if not they will have and if they don't want to see their supply chain being impacted or worse. This subject will be the main theme, such as having a better supply and demand by using real-time data or the use of a more accurate technology for management.
DocShipper Alert : Becoming a professional importer is a big deal and a heavy responsibility since you have to master many subjects and details. Sometimes you can miss or overlook a small decision that can ruin your entire supply chain process or end up costing you a fortune!Docshipper can be the perfect partner to help you with your supply chain, contact us, and we will be pleased to help !
9. The development and the resistance of the supply chain
This topic is complementary to the previous one. The supply chain needs to adapt itself to many situations. 
Flexibility/Resilience has three categories :  
People : They have to be efficient, aware of what is happening in the supply chain in any domains ; 
Process : an effective process allows the people to do what they are best at in their jobs ;
Technology : the last categories are not possible without the best technology, from Supplier Relationship Management solutions to Enterprise Resource Planning software.
10. Investing more on the digital transformation
This year, global spending on digital transformation is expected to reach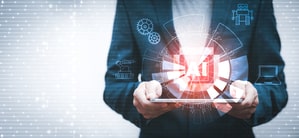 $6.8 trillion. This increase will be made by  companies using technology as a tool to prevent economic risks that could happen in 2023. Usually, technology transformation is not used for supply chain and operational processes, but this year, companies will be using technology for these. But some technology players rather have a more holistic approach, which means incorporating supply chain in an over-arcing platform.
11. Circular supply chains
Due to saving costs and sustainability, old linear systems are replaced by circular supply chains. Every used product gets back into the supply chain to have a second life! This method allows companies to spend less on materials and to be more sustainable, experts expect an increase in this system in 2023.
12. The loss of the CPO over the CVO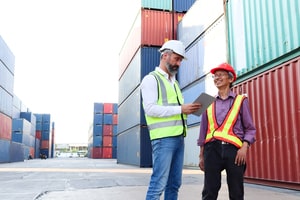 In 2023, the role of the Chief Procurement Officer (CPO) will be seen as a key strategic role! The CPO is more essential than before during challenging times. But like said the CPO of Heineken, he is more a Chief Value Officer (CVO) than a Chief Procurement Officer because he is the one that manages business partnering, digital and technological innovation, and also sustainability according to the business model. 
13. The return of "the usual business"
Despises all these trends, companies are considering returning to the "usual business" this year. Supply chain research specialists at Sea-Intelligence said that the global logistics sector is growing faster than ever, they published a report to predict "a full return to reality" by the first semester of 2023.
Get to know Docshipper a little bit more : Docshipper is an international freight forwarder committed to helping their clients at every stage of the supply chain. The main services are sourcing, shipping and 3PL. If you are looking for specialists to import and export your goods, you are at the right place ! With more than 8000 clients, 1670 collaborators, Docshipper is the best company in terms of import and export ! Contact us and fill our form to start your adventure with us !
FAQ |13 new procurement and sourcing trends shaping 2023 and beyond
What is Supplier performance management ?
Supplier Performance Management is the process of determining supplier performance in order to identify areas that need to be improved. SPM is also used to set goals, objectives for suppliers. What does supply chain mean ? : A supply chain is a connected system of organizations, activities, information, and resources designed to source, produce and move goods from one place to another.
What is a Tier-n supplier ?
Tier-n suppliers are suppliers that exist beyond your tier 1 contracted supplier. A tier 1 supplier is a partner that you directly conduct business with and contracted manufacturing of production partner. A tier 2 supplier is the source where the tier 1 get their materials, and the Tier 3 supplier is a supplier mostly working with raw materials.
What does supply chain mean ?
A supply chain is a connected system of organizations, activities, information, and resources designed to source, produce and move goods from one place to another.
What does mean Digital transformation ?
Digital transformation is a term used to describe the integration of digital technology into all areas of business. To improve your procurement process with digital transformation, you will need to implement advanced analytics for a better insight, focus on collaboration, integration and automation.
DocShipper info: Do you like our article today? For your business interest, you may like the following useful articles :
DocShipper Advise : We help you with the entire sourcing process so don't hesitate to contact us if you have any questions!
DocShipper Sourcing | Procurement - Quality control - Logistics
Alibaba, Dhgate, made-in-china... Many know of websites to get supplies in Asia, but how many have come across a scam ?! It is very risky to pay an Asian supplier halfway around the world based only on promises! DocShipper offers you complete procurement services integrating logistics needs: purchasing, quality control, customization, licensing, transport...
Communication is important, which is why we strive to discuss in the most suitable way for you!