With the trend of e-commerce, Alibaba Group is kicking its business into high gear. 1688.com, which belongs to Alibaba Group is a Chinese local B2B platform like the Holy Grail for outsourced manufacturing nowadays. Then how do you get the most of 1688.com and bring in enough bang for the buck for your own business? Here check our article and read it thoroughly, we can guarantee that this is the most detailed sourcing secret in the internet and a full guide for you to explore chinese wholesalers and manufacturers in 1688.com. Follow us to figure out how to tap into it.
DocShipper Advise: DocShipper is your most trusted China import/export assistant. Through our sourcing service, we can help you find reliable suppliers in China with the best prices and according to your specifications and requirements. Fill out our free form and we will respond as soon as possible!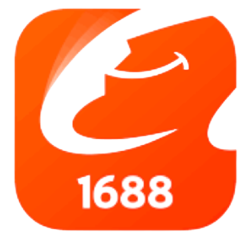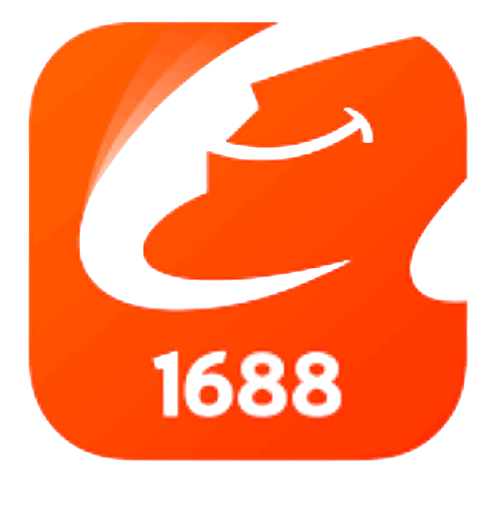 Keywords of 1688
The Sister website of Alibaba.com;
Largest wholesale site in China;
Lowest price;
Dropship from China.
Anyway, 1688.com is a famous brand of B2B e-commerce belongs to Alibaba Group. It's just like Alibaba.com, you can find products, suppliers, factories on the platform. However, the website of 1688 is all in Chinese, which means that this platform is for China's domestic markets.
Instructions for using 1688
Challenges when using 1688
As we have suggested that, 1688.com is for domestic markets in China, so the most challenging part you may find should be "THE WHOLE WEBSITE IS IN CHINESE". You can choose to start learning Chinese as one not very quick solution as well. Here are 2 quick and useful suggestions for you. You can just easily click the right button then "translate to English" or you can add a google chrome extension, just type "Google translate extension" then you can add it to make your visiting the website much easier.
Solution 1: Just click Right mouse button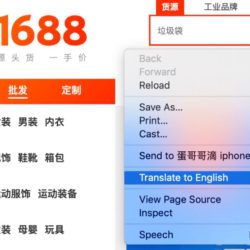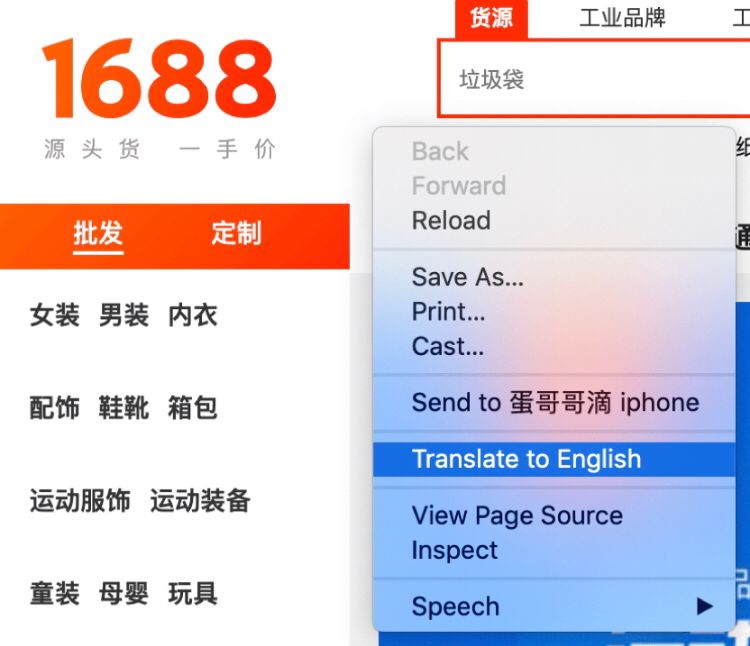 Solution 2: add a google chrome extension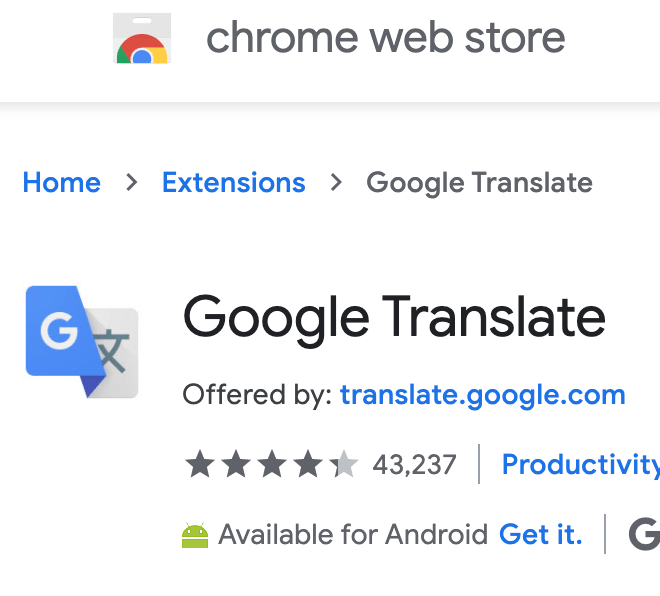 DocShipper Advice : Do you want to ship the goods you wholesaled from 1688.com and you don't know which of the transport methods is the most suitable? At DocShipper we offer you all types of freight through our transport services: sea freight, air freight, rail freight, road freight and even multimodal freight. Your products will be delivered without you having to do anything or stress. Get a free quote in less than 24 hours.
How to find a product On 1688.com?
There are thousands of wholesale products and suppliers in 1688.com. Now after we solved the first challenge, we are moving to the next step - Find the product, if you want to find suppliers directly, you can check the next section of the article absolutely. However, be patient, after all, you should find out as more information as possible about this platform for creating more profits for your own, right?
Camera icon

When you open 1688.com, you will find a little icon of Camera in the line of the search bar. We suggest you don't change Chinese to English here. So this will be the first way to search for products in 1688.com. Now, let's say you are importing from 1688 and sell products to customers on Amazon, we will take "Escooter" as an example. You can search it here and save the image of the products, then upload it in 1688.com by clicking the" camera " button, and in only 1 second, there will be soon huge quantities of results showing in 1688.com. Quite an easy right? Go try your own product now and compare the price. Remember that the price showed on 1688.com is RMB. So basically, taking today as an example, 1 USD=6.63 RMB; 1 EUR=7.85 RMB, you can check anytime on Google by "xxx RMB to USD/EUR" to check the price on 1688.com.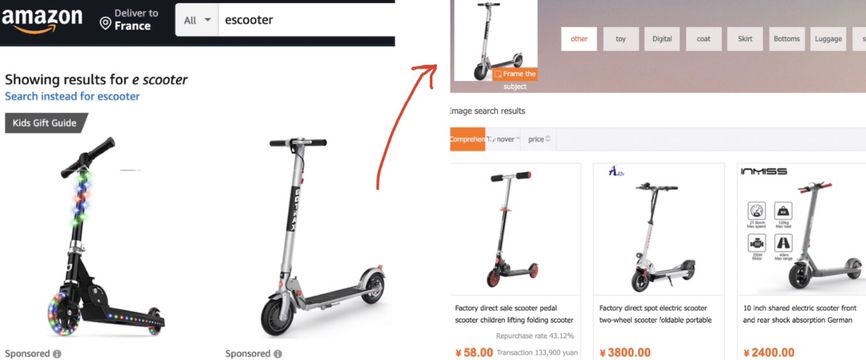 Name of the products
So another type will be just as easy as you search anything on Google, put the name of the products that you need in the search bar, it will show results immediately. But do you think that's a reasonable result? Definitely NO! How come there are only 275 electric scooters in 1688, how about those keywords we mentioned: "Largest wholesale site in China", how come this result should be the "largest" in China? Are they all just lies?

Chinese simplified characters
Here is the explanation. 1688 is mainly used for domestic markets, so it's all Chinese characters, only a small quantity of suppliers will put English name on the title of the products. So here, we strongly suggest you to use Deepl to get a Chinese translation because it's way more accurate than other translation websites. Take this electric scooter as example. Now you can copy 电动滑板车 in the search bar of 1688.com.

Here comes the results, it's way much more information compared you just type English directly right? So we really suggest you to choose the third way undoubtedly, sometimes more choices leave you more margin!

How to find the most suitable wholesale suppliers in 1688.com?
Besides finding a product, you can get suppliers like in Alibaba.com as well. How to find the most suitable ones? There are 3 aspects you need to take care of, since if you take care of these points, the possibility of you to get scammed is really small. At the beginning, we just search for the suppliers without the 3 points.
At the beginning, we just Search 电动滑板车 in the search bar of suppliers, and here we have 2643 company information.

Number of the employees
When you get to the page of Escooter suppliers. The first element you need to check is the number of the employees: 51-100 employees mean that this is a small business, and 101-500 is a mature business, 501-1000 is an absolutely huge wholesale business. Decide which kinds of supplier suits you best and then click it, so the results of the suppliers will be narrow down to certain amounts. Now see our screenshots to check it.
Step 2: Now we click 51-100 people, so as you can see, the results turn into 168 company information.


Powerful business
What does a powerful business suggest? It means this type of business has 3 basic elements: High Sales Volume; On-Time Delivery; Good Quality Products. It's basically like a proven capability and a guarantee of the company.
Step 3: Here we Click this Powerful Business, the results turn into 16 company information ASAP.

Symbol knowledge
There are plenty of small symbols in 1688.com, and we will help you figure it out clearly in order to get better understanding of the suppliers. Make sure the one you want to cooperate with has these 3 icons.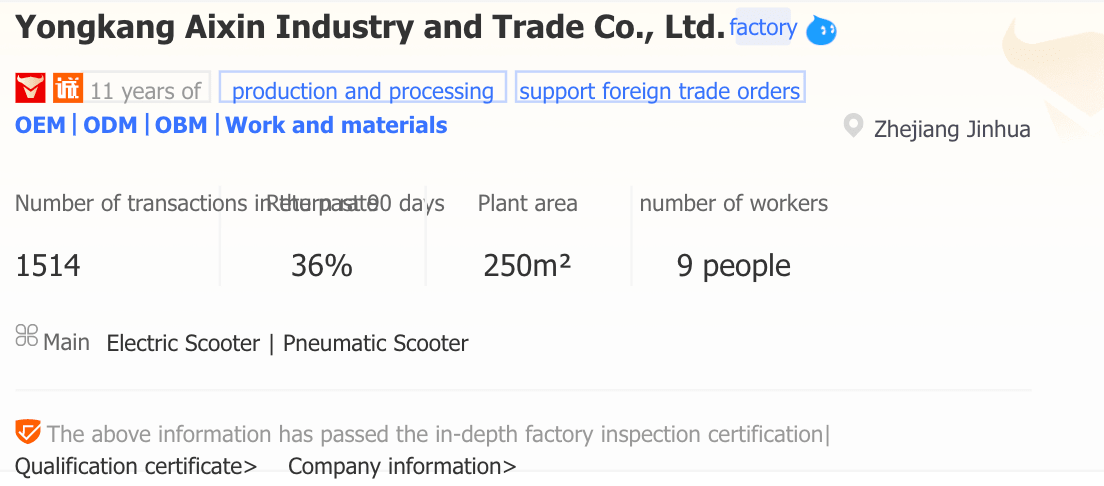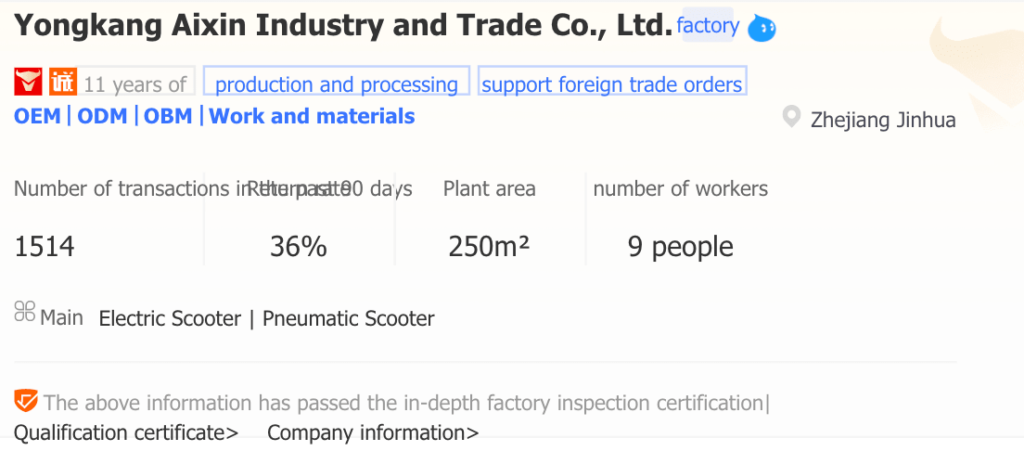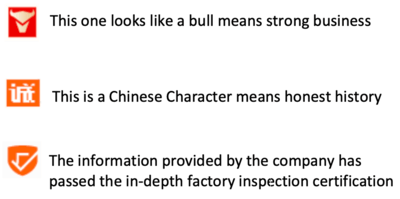 Grasp information from a Chinese Company Name
Tip 1: Industrial clusters
In China, there is a typical industrial phenomenon. The factories or some trading companies usually gather in the same province or cities, when there are enough companies in one certain area, this area will be the Industrial Clusters. Companies or Factories in the Clusters are more professional and they will be able to offer you the price of a competitive edge.
Tip 2: Four Elements of suppliers
Generally, the Chinese company's names include 4 elements: Registration Location + Company Name + Main Product + Partnership; where you can be able to notice lots of information. No matter when you find suppliers in Amazon or 1688.com, for example, you should choose suppliers locates in a coastal area since you can pay less shipping. In addition, you should most probably find a company that has a main product, which means they have the capabilities and strength in this one particular product.
DocShipper Advise: You want to buy in China, but you have concerns about the suppliers or the manufacturing companies? Are you afraid of being ripped off and losing your money? DocShipper offers you a sourcing service that will take care of all the procurement process. Our experts will help you find the most reliable suppliers on the market. Contact us for more information!
Is 1688.com better than Alibaba.com?
1688.com and Alibaba.com are 2 giants B2B platforms, owned by the Alibaba group, founded by Jack Ma.

Target: Domestic Trading Markets in China
Language: Chinese
Guarantee: No trade assurance
Price: Cheap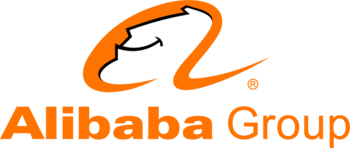 Target: Export Market
Language: Various
Guarantee: Trade Assurance
Price: Not that cheap as 1688 is
From our experience in Sourcing for these years, if you are a newbie in this industry, definitely you should buy from Alibaba because it can prevent you from being scammed with the Trade Assurance. However, if you have a trustworthy Sourcing Agent like Docshipper, you can use 1688 preferably since you can enjoy the cheaper price and we guarantee you we will find you the most trustworthy suppliers who have worked a long time with us. Noted that products in Alibaba are sometimes bought from 1688.com.
How to contact with the suppliers?
Now, since we already have few names on our lists, how do we contact them? Note that when you find one supplier you think there might be a chance to work with, write down or make screenshots about the Company Name and Link in case you can't find it and misses the most suitable supplier.
Use AliWangWang
You should download a chat app named AliWangWang if you want to talk with the factory. After adding the supplier, make a very short self-introduction at first, since you don't know if they speak English or not. Don't waste your time.
Use WeChat through mobile number
Our most recommended app: WeChat. Chinese people using this app the whole day, even if there's a time difference, they might be able to reply to you soon with WeChat. You can just download it and register with your phone number, then adding the suppliers' mobile number, then you can start a negotiation.
Open company's website
You can also just click the name of the company, so you can enter the website of the company directly. There will be 2 types of situations. Some of the factories sell in both Alibaba and 1688, so you can go find him in Alibaba and finish the transaction because it will be much safer with Trade Assurance. Others you can find the e-mail of their company, send your inquiry to their e-mails.
Find a sourcing Agent
This is THE fastest and convenient way for you to buy in 1688.com. A sourcing agent might not be able to find Chinese manufacturers to make your products right away, but they can assist you with many prospects. Do you think the challenge might be the language barrier? Docshipper has staff who is a native speaker in Chinese/English/French. You are afraid of getting scammed? Docshipper has professionals who really are able to help you with all the tricks you might meet based on our experience. If you already have your prospective suppliers on your list, you can give us, we will help the rest!
How to buy from 1688?
Here comes our last step, once you accept the quotation of your suppliers, you can pay them. There are 3 ways to pay for your business.
• Online purchase. You can go with Alipay, register then pay your suppliers.
• Direct wire transfer. This kind of situation only suits when you have already dealt with this same supplier for several times and that he is SUPER trustable, or you might be cheated.
• Sourcing agent. Get your sourcing agent like Docshipper and we can secure your payment will go to the right one's pocket.
Docshipper suggests 5 Facts you should know about 1688
When you want to import from 1688, here are the basic things you need to take serious consideration:
Language barrier - If you have really tried the whole process from the very step to the last one, you might found out that, you have to translate the webpage to English every time you change to a new page, which makes the whole process troublesome. In addition, when you need to send inquiries to the suppliers, it might lead to misunderstanding if you are not very familiar with suppliers' cultural backgrounds, thus not benefit your business.
Quality of the product - Sometimes you can't tell the quality of the products simply by the pictures online, you should have probably experienced the "Ideal vs. Reality ". Since 1688.com is not a platform targeting foreign markets, you really need to be careful about this, if you import products of bad quality, they will result in bad reviews and refunds, which will be detrimental to your reputation.
Export license - As you might have noticed, suppliers in 1688 don't have an export license. Therefore, even if you handled all the details by yourself, here is the last challenge. You will need to find a professional agent and he will take care of all the stuff about export license. Tip: Find a trustworthy sourcing company like Docshipper will save you much more time and cost.
 How can Docshipper help you?
When it comes to choosing a supplier, there are plenty of rules to follow. Most of the growing companies focus on one perspective of their suppliers, which is the price. However, just remember one point: suppliers need to make profits as well. So save the margin for both sides. Another one should be reliability, good suppliers support you with the best quality and the on-time delivery. How are you gonna make sure about that when you don't even speak the same language? This is what Docshipper can support you. We have factory and warehouse in Hongkong and Europe. Our staff are professional in Chinese/French/English, so we can help you to get the most reliable suppliers and trust us, that's what we are good at for the past few years. Once you've found your positioned suppliers, there still will be a lot of things to manage if you want to import them from overseas markets. We've built our business model to assist our clients in the whole product cycle and our goal is " Focus on your marketing/sales, let us handle the rest!"
Did you know?Did you know that we can inspect your products for compliance and regulations? Before you buy, our experts will check that your products comply with the standards of the country you are shipping to. This way you will not have any problems with sales or customs clearance and you will be provided with the best quality products. Contact us for more information.
FAQ/ How to buy & import products from 1688? [Most detailed sourcing secret]
🧐 What does 1688 mean?
It actually pronounces like 1 yāo 6 liù 8 bā 8 bā. The sound of 1 in Chinese means want, and 6 means successfully and smoothly, and 8 means getting rich. 1688 actually sounds like yāo liù baba, the accent of 88 in Chinese sounds the same as baba in Alibaba.
🙅🏻 How can we find products in 1688.com?
There are normally 3 ways. Suggestion 1: You can just upload the picture of the products directly, then there will be the results of your idealized products. Suggestion 2: Type English name of the products. Suggestion 3: Translate English to Chinese then search in 1688.com. If you want to know the different outcome, check our article for more information.
🤷🏻‍♂️ Is 1688.com better than Alibaba.com?
1688.com targets on Chinese domestic markets while Alibaba.com targets customers all over the world. However, you can still importing from 1688.com since it's really cheap, and most of the products in Alibaba.com are bought from 1688.com.
🥇 Why do you need a sourcing agent?
Suppliers in 1688.com don't have export license and some of them don't even speak English. For avoiding scams, you'd better find a professional agent like us. Our staff are proficient in Chinese/French/English, so we can help you to get the most reliable suppliers and trust us, that's what Docshipper are good at for the past few years.
DocShipper info: Do you like our article today? For your business interest, you may like the following useful articles :
DocShipper Advise : We help you with the entire sourcing process so don't hesitate to contact us if you have any questions!
DocShipper Sourcing | Procurement - Quality control - Logistics
Alibaba, Dhgate, made-in-china... Many know of websites to get supplies in Asia, but how many have come across a scam ?! It is very risky to pay an Asian supplier halfway around the world based only on promises! DocShipper offers you complete procurement services integrating logistics needs: purchasing, quality control, customization, licensing, transport...
Communication is important, which is why we strive to discuss in the most suitable way for you!