When sourcing from China, there are many things that new importers need to know and that's why in this article we present everything you need to know, acronyms used in the business, how to find a good supplier, transportation methods and many more. Things to be a good importer and improve your business.
In the world of e-commerce, there are several types of suppliers with different characteristics. Beginning importers often face scams, very high prices and delivery problems, especially with the slow recovery of international trade, there are many delivery delays and very high prices.
To counter this, DocShipper offers its services to ensure a quality supply, a very personalized follow-up according to the importers' requests. Whether you are a beginner or an expert, the Chinese market is very complex. We therefore advise you to use our services, in order to guarantee on-time delivery and reasonable prices since we are in direct contact with Chinese suppliers. We have a network of certified suppliers. Thanks to our services, you can buy in China without any problem, so don't hesitate and go for it!
The advantage of sourcing in China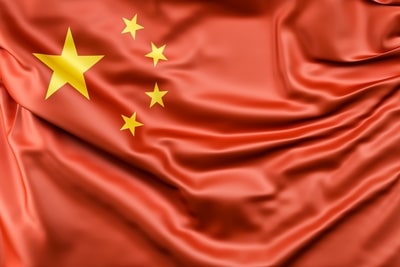 In recent years, China has become the world's second largest economy in terms of GDP behind the United States. It has become the world's leading export power, hence its new nickname "the world's manufacturer".
Indeed, the Chinese are able to produce almost 24 hours / 24, where many countries can not maintain this pace for many reasons. Moreover, most of the products manufactured outside China are made with Chinese components.
The main field of China is high-tech products such as computers, telephones, all kinds of electronic circuits, children toys's, etc. We can't list all the Chinese products but this country is also very competitive in the field of fashion such as textiles, kitchen utensils and many others.
DocShipper info : If you need more information and details regarding products in China, review the top Alibaba sales. This can give you a better idea of what is produced in China. For more information, you can also contact our sourcing service specialized in this field.
How to source safely from China?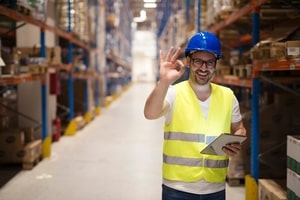 Before jumping into the adventure and spending any money on a product from China, it is important to be well informed to be sure of your choices and your investments.
Research will assist you in identifying untapped markets and how to reach out to them, as well as which items provide the least opportunity for you to earn a profit, how to price your product to beat your competition, and whether you can make a profit at that price. The idea is to locate a "gap in the market", but proceed with caution. Your market dominance might be short-lived. You may be sure that once others discover that you are flourishing without much competition, they will attack your domain at some time.
DocShipper info : In order to increase the safety of imports from China, DocShipper offers a quality control service that will give you confidence in your sourcing. You can also contact our sourcing services for more information on this field.
How to find the right product?
Finding the right product to sell is very important before starting the search for suppliers. With a multitude of online platforms, access to selling is becoming easier and easier. And with more and more independent sellers, the competition is getting stronger every day. You must therefore analyze the market well, you can help you with articles about the best Amazon sales, this will guide you in the choice of your activity and will allow you not to enter an already saturated market.
Many points come into play during your market research, what may be interesting to look for is the number of searches around a product. If you have a product in mind but it is not or not much sought after by consumers then why sell it. You can use the search frequency ratings to go further in your study.
You also need to look at consumer habits to introduce a market that consumers are looking for. This will help you determine the selling price, the number of products to sell to make a profit.
Taking a look at the grade of the products sold can be interesting. Indeed, the note of the sold products will make you appear in the first ones at the time of researching customers on the platforms online. Some products, badly rated, are not necessarily to be thrown away, some just need to be refined or better presented on competing sites. You can therefore draw inspiration from poorly rated products to find a promising market. You will only have to contact the supplier of this one and make some modifications.
DocShipper Alert : If you receive offers from Chinese vendors claiming to provide you fantastic things of high quality at absurdly low rates, don't believe them since it is almost always a scam in which they are attempting to lure you and gain your attention by providing misleading information. As a result, we recommend that you take your time and seek for a reputable source.
Don't hesitate to take a look at our sourcing guide from China, which will give you more informations around Chinese suppliers.
Choose the right Chinese supplier
Once all this work is done, you can start looking for a supplier in China. You can start negotiations and build a good relationship with your supplier, this is very important. It is with your previously established study that you will have an idea of the stock to buy. This is one of the points that most interests the suppliers, the volume you can sell and in how long. You must therefore plan a certain cash flow in order to keep the advantage on the supplier. If the supplier has "the breakthrough product", they will certainly be approached by other vendors who will want to make their margin.
If you were thinking about DropShipping, keep in mind that you would be at the mercy of your supplier. If he doesn't send you the products in time, then you can lose credibility with your customers, this can lower your sales, and your visibility on the different online sales platforms. Drop shipping has its advantages and its disadvantages.
To get a qualified supplier, you can go to competing sites, ordering in China, where the suppliers will be approved.
DocShipper Advice : Don't forget to order a sample before stocking up, a manufacturer will do anything to sell his products. If this one is with the Chinese standards, it does not mean that it will be with the standards of your country, be very careful with this point!
Do not hesitate to contact our sourcing service, being expert in this field, they will be able to advise you on the different standards of the countries.
FAQ | Articles title
What can I do to ensure that the provider is trustworthy?
At DocShipper, we ensure that the suppliers with whom we work are trustworthy. Every stage of the production process is monitored, and product quality is maintained by laboratory testing and safe payment.
Can you be scammed about shipping costs?
Yes, as in all areas of commerce, you can be duped when it comes to transportation costs, and we advise you to be wary of shippers' who claim to offer transport rates that are lower than the current market price because, as I previously stated, transportation costs are set based on the market price, so it is impossible for him / her to offer you a lower price than others. To ensure that you pick a reputable forwarder rather than a con artist, call DocShipper, who will guide you through the process with the help of a team of experts.
How To Choose a Platform for Drop shipping?
Before moving on to the last step, you must make several notes. It may be easier to pick a platform if you are familiar with the items. Make certain that the provider you choose provides high-quality, confirmed items.
Why use a Platform for Drop shipping?
Drop shipping is an excellent business concept to use in any company. It is now used by roughly 33% of online shops as a fulfillment method. It offers several advantages that you may not be aware of.
DocShipper info: Do you like our article today? For your business interest, you may like the following useful articles :
DocShipper Advise : We help you with the entire sourcing process so don't hesitate to contact us if you have any questions!
DocShipper Sourcing | Procurement - Quality control - Logistics
Alibaba, Dhgate, made-in-china... Many know of websites to get supplies in Asia, but how many have come across a scam ?! It is very risky to pay an Asian supplier halfway around the world based only on promises! DocShipper offers you complete procurement services integrating logistics needs: purchasing, quality control, customization, licensing, transport...
Communication is important, which is why we strive to discuss in the most suitable way for you!