When thinking about importing from China the first thing that comes to our mind is Alibaba.  However, Alibaba is not the only option for sourcing from China. In this article, we will see 10 other options to source and import from China.
You might read this article because you are thinking of finding another alternative for importing rather than Alibaba.  This might be because you and your competitors all use the same sourcing channel and you end up with no competitive advantage against your competitors in the market.
Some think of alternative because of the large number of trading companies or middlemen which exists on Alibaba. And most of the time it's hard to differentiate them from manufacturers.
Nonetheless, for what so ever reason you are thinking of alternatives to Alibaba, you are in the right place if you are thinking of an alternative to Alibaba.
So what alternatives are there to Alibaba?
In this article, we will tell you about 10 alternatives to Alibaba.
Why should I find an alternative to Alibaba?
There is no doubt that Alibaba is the giant sourcing platform in China. There you can find millions of suppliers and manufacturers, with tons of products and they have got a huge campus in Hangzhou city as the size of google campus in Silicon Valley. But not everything about Alibaba is perfect as it seems, there are at least three reasons that you should rethink Alibaba.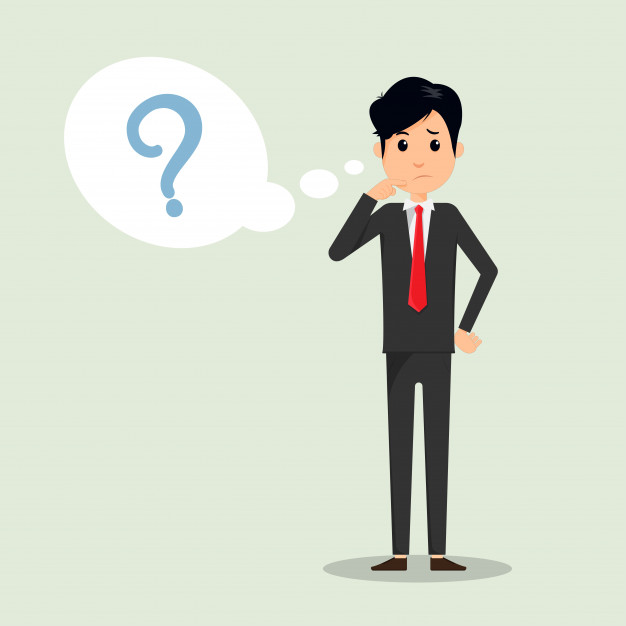 Quality
There are millions of suppliers on Alibaba including trading companies that are not manufacturers. The trading companies usually direct orders to different and several manufacturers as a result you will not receive the same quality for all your orders. So you will not have consistent quality for the goods you ask by trading companies.
Diversification
Most sellers in the market use Alibaba as a sourcing channel. Having the same source channel lowers the competitive advantage of a seller when he/she wants to stand out from the competitors.
Reliable Suppliers
On Alibaba, you can find a mix of reliable and non-reliable suppliers. On the other hand, some reliable suppliers don't choose to be on Alibaba.  To find those reliable suppliers you need not look beyond the Alibaba platform.
Alternative to Alibaba: Global Sources
Global sources is B2B multinational company that is headquartered in Hong Kong. It was founded in 1971 and has over 49 years of experience in supplying products to suppliers and buyers worldwide. They have online and offline supplying services like Alibaba and they hold trade fairs in Asia.
However, Global Sources and Alibaba are not quite similar to each other. I think the important difference between Alibaba and Global sources is the reliability of suppliers and the quality of the product they offer. Also, suppliers on Global sources tend to be more experienced and know better how to deal with customers.
On the other hand, suppliers on Alibaba there are lots of trading companies rather than manufacturers. They are also not as reliable and as on Global sources, even gold suppliers. Because most of the time what makes the difference between gold and not golden suppliers on Alibaba is the fee. Any supplier can become gold if they pay a higher fee which Alibaba charges for gold suppliers.
Global sources suppliers usually ask about the history and background of your company and the quantity you order. This is because they want to be sure they are dealing with the right business partner. I think this is good for both sides, you and the supplier when you want to have a long term business.
The other good point about global sourcing suppliers is their offline presence. They are not there only online, they also participate in trade fairs. This gives buyers more trust in the supplier rather than just being online without having any physical presence.
It doesn't mean that there are no trading companies and middlemen on Global sources. They are on Global Source but they tell you their reality from the first place. This makes it easy to distinguish trading companies and manufacturers.
Global sources is more dominant than Alibaba in Asia. They have also got a better customer experience than their opponent Alibaba I believe.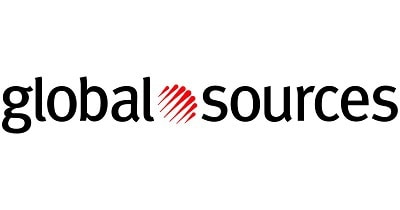 Advantages of Global Sources
Better quality product suppliers and less trading companies and middlemen
Better choice for electronic products, fashion accessories, house and gift products
Better dealing methods by suppliers especially for western purchasers
Disadvantages of Global Sources
The number of suppliers are less here compare to Alibaba
Suppliers make deals only with buyers who have good history
Alternative to Alibaba: DHgate
DHGate is an e-commerce platform of wholesales sale products from China. It is located in Beijing and was founded by its CEO, Diane Wang. Before founding DHGate he founded Joyo.com which is a consumer-shopping site that was acquired by Amazon in 2004.
DHgate is a good e-commerce sourcing channel for small volume orders. This can be considered one of the advantages of DHgate over Alibaba. They have a variety of products that give you the chance to choose niche items.
According to Wang, DHgate allows small overseas businesses to import products from China. Before only big businesses were able to import from China and small businesses could not afford to import and the world trading system was outdated. Now DHgate has over a million customers who import Chinese products and the number is increasing. And most of the importers are from overseas and this is good proof of how the technology facilitates trading worldwide.
He states that thanks to the technology now sourcing from China and overseas is as simple as ordering from a local distributor. Buying from Chinese manufacturers is not restricted to only big businesses. He sees the quality issue in China as in other countries like the US and other western countries. If a quality issue rises the government regulators step in to fix the issue so you should not worry a lot about the quality issue.
Meanwhile, there are a lot of suppliers and manufacturers in the Chinese exporting market. So you have a lot of options to choose and you should consider the customer feedback about the supplier while selecting one.
Almost all the popular suppliers have got built in customer review and feedback. Through those reviews and feedback, you can get good information about the supplier.

Advantages of DHgate
A large series of products which give you more options to choose
Gives you the option of small quantity order even one piece
Providing escrow services as a third party to regulate your payment transactions with your business partners
Disadvantages of DHgate
Very high prices as high as 25% at least compare to Alibaba
Lots of trading companies with less quality consistency and the possibility of their disappearance overnight
Hard to find real manufacturers and build long term relationship with them
Risk of flaw and counterfeit products
Alternative to Alibaba: AliExpress
AliExpress is the eBay version of Alibaba. Chinese sellers ship products through this platform to buyers worldwide. With AliExpress you can have individual and small wholesale orders which you can hard to get through Alibaba suppliers.
It's a good option for small and startup businesses since in AliExpress they don't ask you for a high quantity of orders. However, there are lots of trading and middlemen on Aliexpress and you don't get the chance to meet the real manufacture. As a result, you cannot lower the price. I don't recommend you to deal with AliExpress suppliers if you are in a long term business.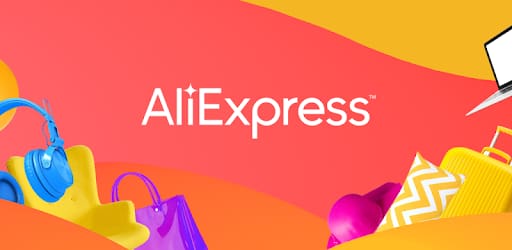 Advantages of Aliexpress
The same products are available here on AliExpress as they are on Alibaba
Suppliers accept lower quantity orders which is good for small and startup businesses
Providing escrow service but with additional charges
 Disadvantages of Aliexpress
Very high prices as high as 25% at least compare to Alibaba
Lots of trading companies with less quality consistency and the possibility of their disappearance overnight
Hard to find real manufacturers and build long term relationship with them
Risk of flaw and counterfeit products
Alternative to Alibaba: AliExpress
1688.com is also another e-commerce platform that is owned by Alibaba. You can find Chinese suppliers here on this platform shipping products to the Chinese domestic markets. And this makes the difference between Alibaba suppliers and 1688 suppliers.
Chinese domestic market doesn't require high-quality standards as it is required by the US, UK, France, and other western countries.  1688 suppliers that source to the Chinese domestic markets are used to produce lower quantities with lower quality.
Another problem with 1688 suppliers is the export license. As suppliers cater to the Chinese domestic market most of them don't have an export license.  To be able to import through these suppliers you need to bring a trading or middle man with an export license. That will be an extra cost added to the importing costs.
Last but not least, 1688.ocm website is in Chinese languages. On top of that suppliers on this platform don't speak English and this can be challenging while communicating with suppliers. Unless if one speaks Chinese which is very rare to happen.
We talked a lot about the negative points of 1688 but all are not negative. There are also positive points about 1688 which you can't find in Alibaba. As we already mentioned suppliers on this platform source to the Chines local market so you can't find these suppliers on Alibaba which tends to be more international. Since these suppliers are producing for local markets the price of product from these suppliers is lower than those which produce to export.
In general 1688 is not a good platform to import to the western countries. As the quality of products in 1688 is lower than the standards required in the western countries this platform can't be a good channel to source through.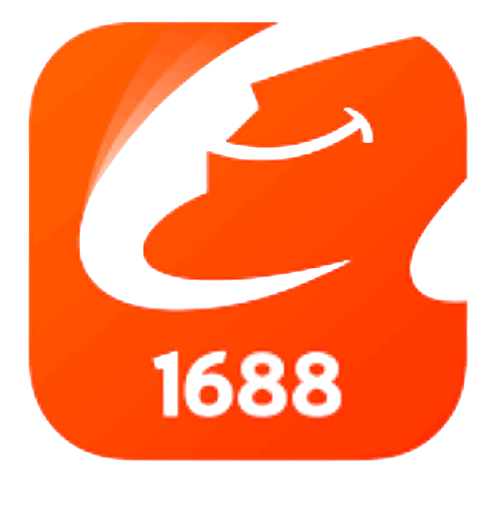 Advantages of Aliexpress
You can find suppliers on this e-commerce platform that does not exist on Alibaba
Low product prices compare to Alibaba
They collect market intelligence on pricing
Disadvantages of Aliexpress
The quality of products here are much lower which can't meet the standards of western markets
Most of suppliers here don't have export license which makes it hard to import from them
Most of suppliers speak in Chinese which makes that communication hard for making a deal with them
Interested in our services? Need personalized information?
Our experts will answer you within 24 hours
Alternative to Alibaba: Trade shows
Trade shows are another alternative to Alibaba to find suppliers. Building relationships is one of the characteristics of Chinese culture. Through trade shows, you can make relationships with suppliers which can be very helpful to your business. You can get better deals on price, payment terms, packing, product modifications and etc.
Through trade shows you can also discover new products. Suppliers don't show their new products online for the reason of competition. They don't want their competitors to steal their new ideas and products they make.
Nonetheless, if you see meet directly face to face they will show you their new products with enthusiasm. Usually, their best products are those which they don't reveal online.
Trade shows can be a good alternative to Alibaba, there even more opportunities in trade shows than on Alibaba. Here we will talk about three kinds of trade shows: general trade shows, industry-specific exhibitions, and local marketplace.
General trade shows
When we talk about general trade shows we mean Canton Fair and gifts & Home Show of Global Sources. These trade shows reveal new products and trends. They are good if you haven't got a specific product in mind.
These trade shows are very huge and you can easily waste days walking around. There are also many middlemen and scammers, so you should be very careful about them. If you don't want to get lost you should find out which phase has your product, since the Canton Fair lunches three phases.
Industry specific fairs
Several industry specific trade fairs are being organized in China, for example, HTKDC, Global Sources, and MAGIC are for fashion, CES fairs are for electronic products, Intersolar fairs are for solar items, Automechanika fair is for Automobiles and their parts. You will find the relevant suppliers in the same place; this makes it easy for you to compare the price and the quality of the products of each supplier.
Attending such fairs gives you the opportunity to meet with suppliers directly and build relationships with them. Having relationships with suppliers can be very good for you if you are in a long term business. They will also reveal to you their new and trending products that you can't find them online on their websites.
You should take into consideration the costs you will bear for participating in such fairs. You will have several costs which include your transports cost, the accommodation costs, your visa, entertainment and the other daily and unplanned costs that may have while staying abroad.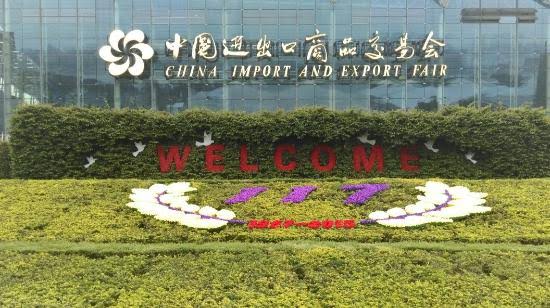 Regional marketplaces
Yiwu Market and Shenzhen Electronic market are the two most popular regional marketplaces. Products in these two market places are made by local manufacturers. On the other hand, the prices of products are lower since they are directly from factories.
Another advantage of these marketplaces is their openness to the public. One can freely go to the marketplace and can check and control the products that are shown in the fair. This can be a good opportunity to check the products you have seen online and see the quality of products directly.
Last but not least, you can buy as low quantity as you want. But be aware that most of those sellers are middlemen and trading companies in the fair.
Factory visits
If you want to know the supplier well you can go to a factory visit. It allows you to see the factory's facilities, labor team, and production line. It is also possible to see the management team of the factory and negotiate your deal with them.
It's a good way to know better your supplier however it will cost you more time and money. Using sourcing guides like Docshipper sourcing company can help you save both, time and money.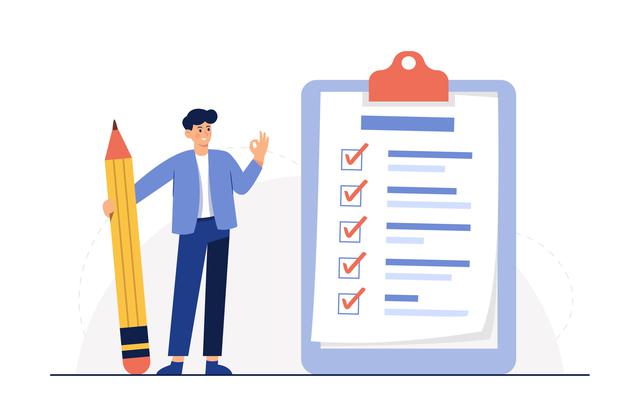 Referrals
One of the ways to find business suppliers is referrals. You can find suppliers through your relations, online platforms, social media, friends, and business acquaintances.
Your current supplier also can be a source for finding new suppliers for products that your current supplier doesn't source.  As we mentioned before your friends are good potentials to become your business partners. It's easier to deal with friends and they are more trustworthy than a stranger partner.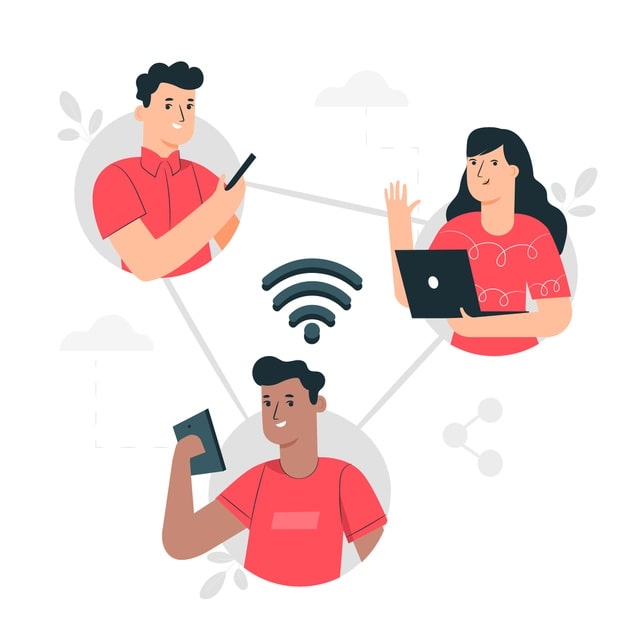 Matchmaking events
You can consider using matchmaking services that are offered by certain sourcing platforms and trade shows when your purchase volumes grow.  It's a very popular event between B2B businesses and a lot of them believe that matchmaking is a very crucial event to them.
Global sources organize private sourcing events for established buyers. They held a meeting with suppliers according to the buyer demand. Applying this strategy saves time and provides the opportunity to meet a supplier that fits you as fast as possible.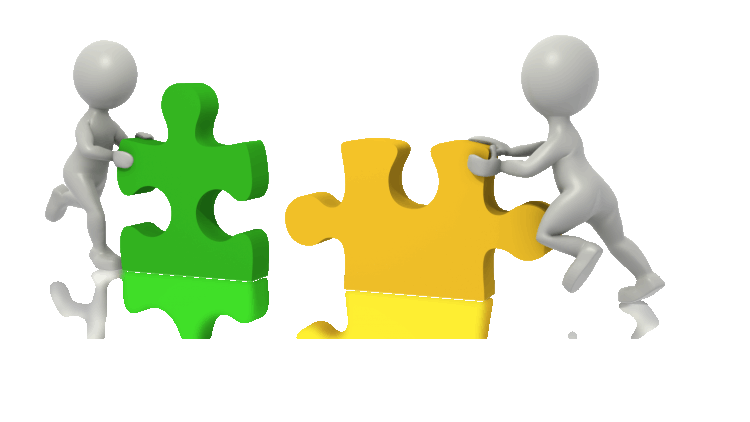 Sourcing agents and trading companies
Sourcing agents also called import agents, buying agents, and sourcing brokers help you out with the procurement process. You can order already made products or products that you want to produce through sourcing agents. Their services include finding suppliers, production management, quality control, logistics etc.
China is a very large country with a different culture and traditions than those in the west. Trading companies are familiar with Chinese traditions, understand the business culture, and speak the language.
Usually, sourcing agents trading companies have relations with manufacturers and can help you a lot to optimize logistics and save time and money. Sometimes they even have the capability to negotiate with suppliers in terms of payment, price, and so on.
You have the option of outsourcing according to your needs and budget. Outsourcing through agents and trading companies can help you focus on strengthening and growth of your business. Sourcing through trading companies not only lowers the loud of work; it's also assigning an expert to help you in the process.
Meanwhile, you should be careful of bad sourcing agents. Since there are good ones and there are bad ones so try to find the best one who can serve your business well.
If you are looking for a reliable and trustworthy sourcing agent then contact dochshipper sourcing.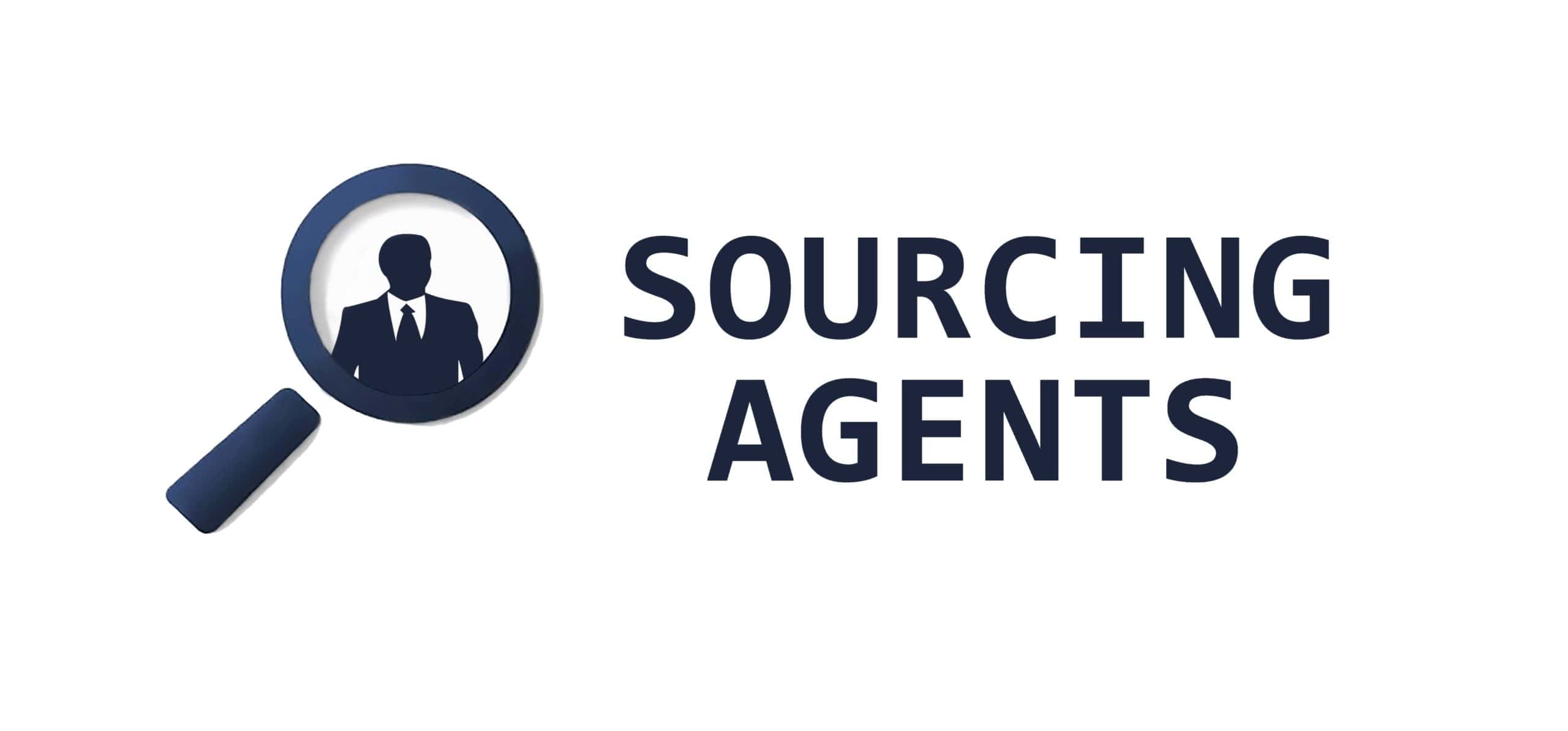 Customs import records
One of the ways to find suppliers is using customs import records. You can find out which suppliers do your competitors use for importing goods.
For example, you can see which supplier does source Adidas. Since Adidas is a well-known brand they certainly use reliable and trustworthy suppliers. If you could make a deal with such suppliers you won't have any worries about your suppliers and can focus and grow your business.
Established brands like Adidas do their due diligence, supplier audits, work with their suppliers on developing the product and safety ethical checks. When you work with such suppliers they already know how to develop the product, what quality standard the product should have based on your country and etc. thanks to the work and experience they have got working with established brands.
You can have free access to US customs import records at Port Examiner. However, for import genius and Panjiva import records you have to pay and their services are more complicated.
On the other hand, Jungle Scout announced releasing of a supplier database that provides the import records of products and the companies who imported them.  This database facilitates the process of searching for the perfect product and you can find out who does import them.
Jungle Scout is a tool that enables you to search filter products by sales, product size, product sellers, and the number of views. You have also a listing builder, supplier database, promotions, email campaigns, sales analytics, and inventory management services.
In brief
There is not only one way of perfect sourcing that matches all and neither Alibaba is the only place to find sourcing suppliers. Considering many options and alternatives to sourcing you should choose one that suits you well.
FAQ | Is there an alternative to Alibaba?
🔎 What are the alternatives to Alibaba?
There is no doubt that Alibaba is one of the best places to find wholesale suppliers but of course, it's not the only place to look for suppliers. There are other alternatives to Alibaba that have their advantages and disadvantages. In the current article, we mentioned ten alternatives for Alibaba with details about each one of them. Those alternatives, in brief, are as follow Global Sources, DHgate, AliExpress, 1688.com, trade shows, factory visits, referrals, Matchmaking events, sourcing agents, customs import records.
🤖 Why should we look for Alternatives to Alibaba?
One of the main reasons to look for alternatives to Alibaba is the MQOs of Alibaba's suppliers. Usually, suppliers on Alibaba are wholesale suppliers and they ask for large MOQs. This wouldn't make any trouble to the large enterprises; however, for medium and small size companies especially startups, this can be very challenging.
On the other hand, this can be good for those who can afford to import large quantities of products, since as you increase the quantity of order the price offered by suppliers goes down. The other advantage is the decrease in the cost of logistics. As the quantity of your orders increases the cost of transport per product will decrease.
.
🌲 What is the difference between Alibaba and AliExpress?
AliEpress is also part of the Alibaba group. But what makes the difference between the two is the MOQ. Usually, suppliers on Alibaba ask for high MOQs on the other hand, in AliExpress you can order even very small MOQs. The second differentiating point between the two is the cost of the products. As the MOQs on Alibaba are high the price of the product is lower, on the other hand, it's vice versa for Aliexpress. In AliExpress you can have small MOQs but the price of products is much higher than on Alibaba. You should also keep in mind that there is a lot of middle man on Alibaba which is hard to differentiate them from manufacturers. As a result, you can't build long-term relationships with those suppliers and the quality of products you order will not be constant. Trading companies go to different suppliers for every order as a result your second order will not have the same quality as your first order.
🇨🇳 Is 1688 a good sourcing place for western importers?
Suppliers in 1688 are mostly those who source for domestic markets in China. The Chinese domestic market standards are lower than those of the US, UK, France, and other western countries. On the other hand, most of those suppliers don't speak English which makes communication with them challenging.
Nonetheless, if you could overcome the communication problem you can get a lower price than the other platforms like AliExpress and global sources. But keep in mind the lower standards and quality of products if you import to the western countries.

⏱️ How to find out which suppliers do my competitors use to import products?
There is a good way to identify which suppliers your competitors use for import and sourcing. A great place to find them out is customs import records. There are free and paid tools that can serve you in the process. For example, Port Examiner gives you access to those records for free, although Import Genius and Panjiva provide paid services.
Customs import records can also help you to find reliable and experienced suppliers. Look for established brands which suppliers do they use. Established brands use reliable and trustworthy suppliers. These brands work with their suppliers in improving products, this makes suppliers experienced which can be useful also for you if you import through them.
DocShipper info: Do you like our article today? For your business interest, you may like the following useful articles :
DocShipper Advise : We help you with the entire sourcing process so don't hesitate to contact us if you have any questions!
DocShipper Sourcing | Procurement - Quality control - Logistics
Alibaba, Dhgate, made-in-china... Many know of websites to get supplies in Asia, but how many have come across a scam ?! It is very risky to pay an Asian supplier halfway around the world based only on promises! DocShipper offers you complete procurement services integrating logistics needs: purchasing, quality control, customization, licensing, transport...
Communication is important, which is why we strive to discuss in the most suitable way for you!