Alibaba and DHgate are two of the most prominent players in the world of E-commerce. While both platforms offer similar services, they still have distinct differences that separate them. In this article, we'll explore the similarities and differences between Alibaba and DHgate, and examine how their showdown is shaping the e-commerce landscape. From their business models and customer base to their strengths and weaknesses, this article will provide an in-depth analysis of these two e-commerce platforms and what the future may hold for them.
DocShipper info: Looking for Global Suppliers? DocShipper Can Help, as we have a deep understanding of the source and qualifications of potential suppliers! Explore Our Services and Streamline Your Sourcing Process Today. Feel free to contact us.
Introduction to  Alibaba and DHgate
Before the showdown, we need to briefly talk about the history of these two giants. Alibaba was founded in 1999 by former English teacher Jack Ma and his 17 friends in his Hangzhou apartment. Since its founding in 1999, Alibaba experienced rapid growth with its revenue increasing from $0.7 million in 1999 to $109.5 billion in 2021, and its market capitalization growing from $25 billion at its IPO in 2014 to over $500 billion in 2021.
DHgate, on the other hand, was founded in 2004 by Diane Wang in Beijing but was not officially launched until 2005. The "DH" in the name refers to the Chinese city Dunhuang. It has also experienced growth over the years. As of 2021, DHgate's revenue was reported to be around $1 billion.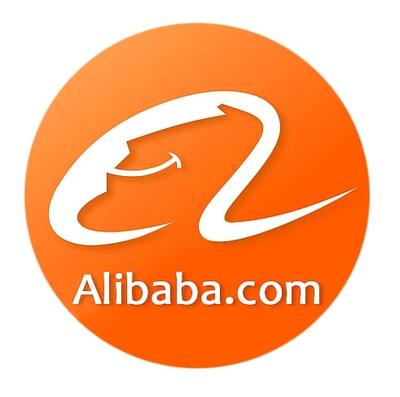 The business model of Alibaba and DHgate
Alibaba's six main business divisions are Core commerce (revenues from China), international commerce, local consumer services, cloud services, Cainiao (logistics), digital media, and other innovation efforts. On the other hand, DHgate provides a range of tools and services, such as dispute resolution and buyer protection, to assist buyers and sellers in managing their transactions. Connecting customers with numerous suppliers and manufacturers who offer a variety of items in numerous categories is one of DHgate's core advantages.
The market position of Alibaba and DHgate
Alibaba is one of the world's largest e-commerce companies and has a leading market position in China, the world's most populous country. The company dominates China's e-commerce market with its platforms Taobao and Tmall, which together hold an estimated 55% share of the country's online retail market.
On the other hand,  DHgate is the 25th most visited e-commerce website according to SimilarWeb in the world as of February 2023, with over 60 million visits per month.DHgate's market position is primarily driven by its competitive pricing, wide range of products, and its ability to connect buyers with suppliers from China. It also offers a secure payment system, buyer protection, and a range of shipping options, which has helped it to attract a large customer base.
The Market size of Alibaba and DHgate
When comparing two companies, it is  important to mention the market size, which is  the total number of prospective clients you could reach with your goods or services.
Understanding the market size is critical for several reasons. First of all, , it helps businesses assess the potential profitability of a particular product or service. By analyzing the market size, businesses can determine if there is sufficient demand for their offering and whether they can generate enough revenue to sustain their operations.
Starting with Alibaba, the average yearly revenue per user exceeded $1455  in the fiscal year 2022 and  there were more than 124 million users On Taobao and Tmall.DHgate, though not as large as Alibaba, is still a significant player in the e-commerce market. . As of 2021, DHgate has more than 30 million registered users and operates in more than 220 nations and regions and in 2020, the company's yearly transaction volume hit $24.7 billion, generating $2.2 billion in revenue.Alibaba is clearly the larger of the two companies,with an enormous market value compared to DHgate, but the latter  has carved out a niche for itself as a platform for small and medium-sized businesses, whereas Alibaba has a broader range of users.
The advantages of Alibaba
Alibaba has several advantages that helped it to establish a dominant position in the e-commerce industry. These advantages are:
Huge Market Presence 
Alibaba has a massive market presence, both locally and internationally. The company's platforms, including Alibaba.com, Taobao, and Tmall, have millions of active users, making it a go-to destination for buyers and sellers.
Diverse Offerings
Alibaba offers a diverse range of products and services to its customers. From wholesale and retail marketplaces to cloud computing and financial services, the company has expanded its offerings beyond just e-commerce.
Advanced Technology 
Alibaba has invested heavily in cutting-edge technologies, such as artificial intelligence and big data, to provide a better user experience for its customers. This includes everything from personalized product recommendations to advanced logistics management.
Strong Brand Image
Alibaba has a strong brand image, both within China and globally. The company's reputation for reliability, efficiency, and innovation has helped it earn the trust of customers and partners alike.
Strong Financial Performance
Alibaba has consistently posted strong financial results, which has helped it attract investors and expand its operations. As of March 2023, Alibaba has a market capitalization of 209.58 billion dollars.
Disadvantages of Alibaba
Just like every corporation, Alibaba has downsides that can impact its business. These are:
Counterfeit and Low-Quality Products 
Alibaba has struggled with counterfeit and low-quality products on its platforms, which can definitely damage its reputation and lead to legal issues.
Dependence on the Chinese Market
 Alibaba's business is heavily dependent on the Chinese market, which exposes it to risks such as government regulations, economic instability, and geopolitical tensions.
Intense Competition 
Alibaba faces intense competition from other e-commerce giants such as Amazon, as well as from local competitors within China such as JD.com and Pinduoduo.
Regulatory Challenges 
Alibaba faces regulatory challenges both in China and worldwide where it operates. For example, in 2020, Chinese regulators launched an antitrust investigation into Alibaba, which resulted in the company being fined for anti-competitive practices.
Ethical Concerns 
Alibaba has faced criticism over its labor practices, including allegations of poor working conditions and exploitation of workers in its supply chain.
DocShipper Alert: Whether you choose Alibaba or DHgate, DocShipper guarantees quality control in accordance with the standards of the country of arrival. Don't hesitate to contact us.
The advantages of DHgate
Low-Cost Products
One of the biggest advantages of DHgate is that it offers a wide range of products at very low prices,  which makes it an attractive option for buyers looking to purchase products at a lower cost.
Large Supplier Base
The buying process is more efficient and convenient thanks to  DHgate's large supplier base, which means that buyers can access a wide range of products from different suppliers, all in one place.
Buyer Protection 
DHgate has a robust buyer protection policy that offers refunds and returns if the products do not meet the buyer's expectations, which helps to build trust between buyers and sellers and ensures that buyers are protected from scams or fraudulent activities.
Customization and Personalization 
DHgate allows buyers to customize and personalize products according to their specific needs. This is particularly beneficial for businesses looking to purchase products in bulk or for buyers looking for unique or personalized items.
International Shipping
DHgate ships products internationally, which means that buyers from all over the world can access the platform's products,  which definitely helps to increase the platform's customer base and reach a wider audience.
Disadvantages of DHgate
Quality control issues 
Because DHgate sellers are based in China, it can be difficult to ensure that the products you receive meet your expectations in terms of quality. While many sellers are reputable and offer high-quality items, others may cut corners to keep prices low, resulting in products that are of poor quality.
Shipping times 
 Products from DHgate sellers are shipped from China, meaning they can take longer to arrive than products shipped domestically. This can be frustrating if you need a product quickly, and shipping times can vary widely depending on the seller.
Customs and import fees 
If you live outside of China, you may be subject to customs and import fees when you order from DHgate and these fees can add up quickly and make your purchase more expensive than you anticipated.
Language barrier 
DHgate sellers may not speak fluent English, which can result in communication issues if you have questions about a product or need to resolve an issue with your order.
Counterfeit products 
Just like its competitor, DHgate has been known to have issues with counterfeit products being sold on its platform. While DHgate does have policies in place to prevent this, it can still be difficult to ensure that you are getting an authentic product.
Alibaba vs DHgate: Which Offers a Better User Experience?
The user experience, also called UX, is very important as it is the key to increase user satisfaction, enhance brand perception, increase conversion rate, reduce development costs and improve customer loyalty. In fact, User experience is so important that there is an entire discipline dedicated to it, called "UX design".
The user experience of Alibaba
 Alibaba.com is user-friendly and customers have no trouble navigating the website. Customers may quickly pay for and order things, communicate with sellers directly from the app, and filter their product searches. One of the best features of using Alibaba.com as a buyer is having the option to pay for your purchases later. The more negative aspects of Alibaba's user experience are language barriers, product quality and authenticity, shipping times, cultural differences and fraud.
The user experience of DHgate
The website is user-friendly and has a great UX design that makes it simple for customers to search for products and buy the ones they want.But users may encounter negative experiences such as subpar product quality, shipping delays, slow customer service, language barriers, and payment issues. 
Which Platform Offers More Payment Options: Alibaba or DHgate?
There are many different ways to pay at DHgate. They include, among others, Master Card, American Express, and Visa. But, the buyer's location also affects the features' availability.
As for Alibaba, it is renowned for its secure payment methods. It has its own payment system, known as Alipay. They also accept other payment methods such as credit card payments, bank transfers, Western Union and trade assurance. The latter is a free service created to give customers more protection when buying on the site. In the event of problems like late shipments, poor product quality, or if the supplier does not uphold the terms of the contract, it helps to safeguard buyers.
The unique selling proposition of Alibaba and DHgate
The unique selling proposition(USP) is what sets apart a product or service from its competitors. Alibaba's unique selling propositions include being one of the largest online marketplaces, offering a vast assortment of goods and services to clients worldwide. Its platform facilitates cross-border trade, enabling companies to sell and source products from around the world. Additionally, Alibaba charges lower fees than many competitors, making it an attractive option for SMEs. Alibaba has also created financial services such as Alipay to support its e-commerce platform. Last but not least,  Alibaba invests significantly in R&D, resulting in the integration of innovative technologies like AI, cloud computing, and big data analytics into its e-commerce platform.
On the other hand,  DHgate is a large e-commerce platform that offers a wide variety of products and services to customers globally. Its unique selling propositions include a vast selection of goods from China and around the world, including electronics, fashion, and home products. DHgate's platform enables businesses to source products from China at a lower cost, making it an attractive option for small and medium-sized enterprises (SMEs). DHgate also provides secure payment options and a money-back guarantee, ensuring that customers can shop with confidence. Lastly,  DHgate has a strong commitment to customer service, offering 24/7 support and a customer feedback system to ensure that customers are satisfied with their purchases.
Recent developments
Alibaba has recently hinted at integrating its own chatbot into its products, according to a February 2023 CNBC article. As one of China's biggest cloud computing players, Alibaba's investment in technology and research and development has been a significant driver of its growth and competitive position in the market. This development could give Alibaba an edge over its competitors, as it expands its offerings and enhances customer experience through the integration of innovative technologies. 
As Alibaba invests in integrating chatbots into its platform,.DHgate is pioneering AI-powered marketing solutions to enhance the customer experience and drive business growth which could give it an edge in the competitive e-commerce market according to a prnewswire. On a recent Black Friday, DHgate experienced an 85% increase in the number of buyers, compared to the same period last year. Additionally, sales driven by AI Seller Coupons saw a significant increase of 340% in comparison to the previous day.
How can DocShipper help you?
At Docshipper, we provide numerous services which can help to simplify the process of finding suppliers and overseeing shipments from beginning to end. For companies wishing to go worldwide, we can offer a complete solution, handling everything from contract negotiations with suppliers through shipping arrangements and customs clearance.
Sourcing suppliers
We can help you to find reliable suppliers in China and other countries, as we have a team of experienced sourcing specialists who can identify the right suppliers for specific products. We can handle the entire sourcing process, including negotiating prices and ensuring product quality, which can save businesses time and effort. 
International logistics
We provide various international logistics services, including warehousing, customs clearance, air, sea, road and rail freight. Coupled with our ability to handle the complete logistics process, from picking up products from the source to delivering them to the destination, and our knowledge of dealing with international laws and documentation needs, this will guarantee that items are carried out effectively and legally.
DocShipper info: From sourcing reliable suppliers to managing international logistics, DocShipper provides a complete solution for businesses seeking to go global. Our experienced team of sourcing specialists can identify the right suppliers for your products while negotiating prices and ensuring quality. Not only that, but we also handle everything from warehousing and customs clearance to air, sea, road, and rail freight, ensuring your items are carried out effectively and legally. Contact us today to streamline your global sourcing and logistics needs.
FAQ | Alibaba vs DHgate: The Ultimate Showdown
How do DHgate and Alibaba compare in terms of their approach to customer service?
DHgate offers more personalized customer service with 24/7 live chat support, while Alibaba focuses on a self-service platform with customer service available primarily through their online help center. Both of these big players aim to ensure customer satisfaction and resolve issues promptly.
Is Alibaba reliable with shipping time?
Alibaba is generally considered a reliable e-commerce platform, but shipping times may vary depending on the supplier and shipping method.That is why it is important to review product information and supplier policies carefully, and communicate with the supplier directly for any concerns about shipping times.
Does DHgate operate everywhere in the world?
DHgate is a global online marketplace that operates in many countries around the world, including the United States, Canada, Australia, the United Kingdom, and many countries in Europe, Asia, and South America. However, , DHgate may not be able to offer its services or products in certain countries due to specific legal and regulatory requirements therefore, it is recommended to check with DHgate directly or consult their website for the most up-to-date information on their operating regions and policies.
What steps are DHgate and Alibaba taking to address issues related to product authenticity and fraud prevention?
DHgate and Alibaba are taking steps to address issues related to product authenticity and fraud prevention. These do thsi by seller verification, buyer protection programs, escrow services, intellectual property protection, risk management, and education and awareness initiatives.
DocShipper info: Did you enjoy this article? For your business interest, you may like the following useful articles :
DocShipper Advice: We help you with the entire sourcing process so don't hesitate to contact us if you have any questions!
DocShipper Sourcing | Procurement - Quality control - Logistics
Alibaba, Dhgate, made-in-china... Many know of websites to get supplies in Asia, but how many have come across a scam ?! It is very risky to pay an Asian supplier halfway around the world based only on promises! DocShipper offers you complete procurement services integrating logistics needs: purchasing, quality control, customization, licensing, transport...
Communication is important, which is why we strive to discuss in the most suitable way for you!