It is often challenging to integrate the infrastructure and systems for supporting the transfer of goods from one place to another. In the process, the companies also need to innovate in the logistics department while not failing to provide the desired and standard quality of services to their consumers. The more you pay attention to the logistic space of your business, the more value and success your brand will receive as an outcome.
On the other hand, working with the wrong commodities supplier can have detrimental impacts on the growth and development of your company. Especially when you consider the effect it has on your logistics, the consequences can become fatal.
Suppliers often fail to serve all the stores of your business chain in time. Even though such an event might not affect your business finances, it would undoubtedly negatively affect your brand's reputation.
And recovering from reputational damages is pretty challenging for any business. Therefore, you need to be on the lookout to identify and implement successful logistics sourcing strategies to spark profits and interest rates in your company. In such cases, you can outsource to a skilled logistics partner who can help kindle innovation while keeping your time and budget constraints in mind.
So, if you are looking for beneficial and effective ways to establish logistics sourcing strategies in your business or company, this article will answer your question. Here we will talk about logistics and sourcing in detail to help you get an idea of how to establish a logistics sourcing strategy for your enterprise is simple and practical steps.
But before we move on to the MVP of our article, let us get a few things straight to diminish your doubts:

What is sourcing in logistics?
Almost every known company's entire process of sourcing products or services is considered the first step in the supply chain process. The notion of sourcing depends on striking the right balance between the quality of your products and the raw materials you require with their nature of affordability.
Traditionally, sourcing refers to finding the most suitable supplier who can provide you with the best quality of goods or services. The goods or services get offered to businesses at a price that allows them to profit. Sourcing goes hand-in-hand with procurement management.
There are three vital factors that businesses need to take care of during sourcing, and they are:
The cost structures
The profit margins
Competitiveness of the markets
It is vital to pay attention to these three factors, irrespective of the size and category of your business.
What is the importance of sourcing?
Sourcing is a vital process for businesses as it allows you to establish consistency and reliability in the supply chains.
Thus, not only does your business always remain stocked with the required supplies, but you can also fulfill the needs and demands of your customers and satisfy them. Strategic planning becomes essential in the sourcing process, as it is central to cost structures, profit margins, and competitiveness.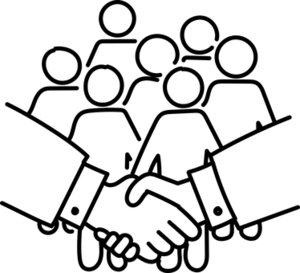 Once businesses work on a strategic sourcing process, it will benefit both the buyers and the suppliers. It allows buyers to negotiate lower unit prices for a high-volume purchase. Thus, you can reduce the cost of goods, and the retail prices can remain competitive.
Your suppliers will benefit from it as they will have a consistent outlet for their goods.
Once you can find the right source for your products, it starts to work as a partnership. Both the parties begin to rely on each other, and the supply chain is kept intact.
With time, a close relationship between the two parties can lead to higher quality and efficiency since suppliers and customers start to work as a cohesive unit.
What are the different kinds of sourcing?
For firms and enterprises to gain from the sourcing process, you must properly understand the business strategy. It includes knowing the resources to implement the required plans, the market forces, and the specific risks associated with the implementation process.
Based on your specific sourcing needs and the kind of goods or services you wish to acquire for your company, you can work with wholesalers, manufacturers, and even sources from distributors. Now, the different kinds of sourcing that you need to consider for your business are as follows:
Outsourcing
Insourcing
Near-Sourcing
Low-Cost Country Sourcing (LCCS)
Global Sourcing
Prime/Subcontracting Arrangements
Captive Service Operations
Professional Service
Manufacturing
Vertical Integration
Few or many Suppliers
Joint Ventures
Virtual Enterprise
What are the 7 quick tips that can help you establish a logistics sourcing strategy?
Tip n°1 : Collect all the required data
First, you must start with collecting relevant and valuable data. Even though data collection itself sounds so dull, it is vital since it helps you identify and thus reduce risks in your business. You need to start with identifying the primary parameters that drive the shape and size of your business operation. Some factors you need to consider are sourcing and supply, customers, service levels, geography, end-to-end timings, stocks, etc.
That said, let us now understand what kind of data you need to collect for outsourcing. It will largely depend and vary based on your current business operation. Here are some of the types of data that almost every business operation needs to collect:
Range of your products
Volumes of your stocks
Picking up and ordering profiles
Information of dispatch
Transport requirements
Intake levels
Therefore, you must determine all the historic and predicated relevant data for your logistics sourcing from every internal and external source you can fathom.
Some fundamental and primordial factors from where you can kick-start your data collection process include historical and forecasted volumes and economic index.
The former considers the amount spent on each of your suppliers, the region, and the category. On the other hand, the latter includes the fuel outlook, the demands for transportation, the cost of living, and the wages per country or state.
For your business to have a consistent, organized, and well-maintained set of data can often be time-consuming. The amount of time spent gets predicated on how you have integrated and structured your data. However, you will soon realize that no matter how much time you spend doing it, it was all worth it!
DocShipper info : Your time is precious, and if you don't want to spend it by collecting those required data, or if you need help for it, DocShipper can do it for you, it's a part of our sourcing service. If you want to rely on DocShipper, contact us.
Tip n°2 : Bring in your key stakeholders
Many businesses often make mistake involving their key stakeholders at a much later time interval in the logistics sourcing process.
You need to realize at this point that you must have your key stakeholders on board as soon as possible. The later you involve them, the more challenging it will become for you to implement your logistics sourcing strategies.
In the process of your logistics sourcing event, your business is likely to have mainly two different kinds of stakeholders – internal and external.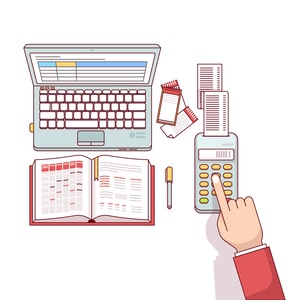 Let us take a look at both of them at a glance:
Internal Stakeholders

: Your internal stakeholders comprise the

logistics department

operating in and

outbound logistics

. It generally includes the planning of transport facilities and warehouses. Based on the kind of role of logistics, some businesses often find it beneficial to incorporate customer services and sales.
External Stakeholders: Your external stakeholders, on the other hand, serve as logistics service providers to your company, as well as your

key customers

. The present logistics service provider of your business must remain aware of the service that is "on the market."
For businesses that think logistics services to be valuable for the growth and development of the business, the involvement of valuable customers is always advisable. Your company can then easily discuss and work on the expectations that they may have from your company.
Tip n°3 : Map your spends
After your business has established a consistently procured and reliable database to fall back on, you can then eventually start to work on mapping your spending. It will help you understand your business's requirements much more efficiently than ever before.
You can map your spending based on region, category, Pareto distribution, and your present suppliers. These are some of the best ways to spend mapping.
In this process, you work on visually comprehending the immediate and midterm capacity required in every category. It will also help you understand how spending is distributed judiciously in your supplier base.
Tip n°4 : Work on analyzing your market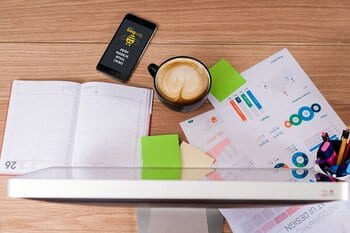 The main purpose of analyzing your market is to properly understand the cost drivers and the demand indicators that act to steer the prices of each of your suppliers. It will also help you figure out the players in your markets specifically.
Understanding your supply market helps you know your buyer power and the kind of position that your sourcing strategy needs to hold. Performing an in-depth market analysis will help you determine the best sourcing strategy that suits your needs.
You can use Kraljic's Matrix method to help you categorize your vendors in an organized way.
It works as a two-by-two matrix mapped against two key dimensions – risks and profitability. The former here demonstrates the likeliness of unexpected events to occur that might seek to disrupt your operations. On the other hand, the latter talks of the possibility of affecting the bottom line of your organization or company.
Tip n°5 : Work on analyzing your segments
Now that you have already accomplished the process of spend mapping, analyzing each segment of your business will seem relatively straightforward.
Based on your spend mapping, you now need to explore the different elements that comprise each component of your business.
For instance, you can start working on the different cost categories that seek to represent the majority of your spending in every segment. You can also find out how many logistics suppliers are presently active in each piece of your business. You can then even assess the market constraints of each of these segments by cross-referencing your market analysis with the structure of your present supplier.
In analyzing the segments, you also need to assess the business impacts in each category. You can do this by analyzing the share of your spending, the criticality of your business, and any positive or negative cost impact to understand.
Tip n°6 : Clarify your category strategy
After you have positioned your category spectrum, the next thing to do is define the strategy by figuring out the location or area of your business.
While working in a low market constraint with a common business impact, you need to focus on reducing the number of suppliers on which your company currently depends. You need to streamline your purchasing process to work efficiently and effectively.
On the other hand, if you are working in an environment of low constraint with high business impact, ensure that your business prioritizes reducing costs and using volume instead to negotiate.
But, if you are working in a high constraint market with low business impact, you need to focus on reducing risks and exposure and secure the existing supply chain.
Lastly, if you are working in an environment with high constraints and business impact, you need to focus on establishing long-term relations with strategic partners. These partners would be helpful to you in helping you ensure the maintenance of value and containment of risks.
Tip n°7 : Understand and work on the resources that you require
Underline different yet specific actions that will allow you to execute your strategies in each of the designated categories in the coming future. It can include processes like resourcing, renegotiating, extending your contracts, and giving a new shape to your terms of service.
You need to find out the required budget, the sourcing IT suits, the alignment of business functions, and the required approvals. These factors will help you to start implementing your logistics sourcing strategy gradually.
There might be times when you might feel that the resources are limited. Under such circumstances, you can integrate this variable into your analysis and work on giving your sourcing strategies a new shape.
With this, we end our article about establishing logistics sourcing strategies in businesses. And now that you understand and know how to implement them in your company, you are free to come up with your ideas to make the best of them.
So go ahead and see which tips and techniques suit your business and will help give your brand-new identity and success!
FAQ | 7 Quick Tips for Establishing a Logistics Sourcing Strategy
What is the relationship between sourcing strategy and procurement?
The first thing you need to know is that they are working together. In fact, strategic sourcing is all about increasing profitability through an effective procurement process. Both relate to the supplies you need to run your firm. A sourcing strategy makes procurement easier. The key distinction is that procurement concentrates on indirect products and services, whereas sourcing concentrates on direct goods and services.
What is Pareto distribution?
Taking its name from the Italian economist Vilfredo Pareto, this tool is also called de "80/20". This tool will help you by finding who are the 20% of customers who are generating 80% of your revenues, so you'll be able to find other customers like them and make your sales and business growth. This rule will also make you realize that 20% of your time generates 80% of your business results, then, you can allocate your time on activities that bring in money and less on the others.
Who can I rely on to help me in my sourcing strategy?
Sourcing is an important step not to be neglected, it will take your time, and you might make some mistakes by forgetting some steps and neglecting others. To help you with sourcing, you can rely on a sourcing agent. DocShipper is an expert on sourcing and can assist you from the drafting of specifications to the delivery, even to the third part logistics (3PL).
Author Bio
Charlotte Lin is a content creator at escaperoom.com. She's a passionate young woman, mother to an amazing nine-year-old, and an avid reader. Over the years, writing has helped her explore and understand the world as well as her own self. She loves to travel, meet new people, and spend quality time with her daughter. You can find her on LinkedIn.
DocShipper info: Do you like our article today? For your business interest, you may like the following useful articles :
DocShipper Advise : We help you with the entire sourcing process so don't hesitate to contact us if you have any questions!
DocShipper Sourcing | Procurement - Quality control - Logistics
Alibaba, Dhgate, made-in-china... Many know of websites to get supplies in Asia, but how many have come across a scam ?! It is very risky to pay an Asian supplier halfway around the world based only on promises! DocShipper offers you complete procurement services integrating logistics needs: purchasing, quality control, customization, licensing, transport...
Communication is important, which is why we strive to discuss in the most suitable way for you!