Wholesales suppliers are one of the important requirements and needs of every business. On the other hand, at least in China, there are hundreds and thousands of wholesale suppliers, but to find reliable ones whom you can trust for your long-term business would need some effort and research.
Here in Docshipper we have long experience in sourcing and supplying SMs businesses. We think it would be useful and a great help if we share here our long and years experiences and tips regarding how to find a reliable wholesaler whom you can trust.
Find a supplier that corresponds to your business
I can understand when some complaint about finding a trusted and reliable supplier. There are suppliers that in first orders they supply as it is ordered and in second and third order by the time the quality of items ordered decrease. And this threatens the ranking of businesses that source from such wholesalers.

But that's not a big thing to worry about since it is possible to get around such undesirable incidents happen to your business. To be able to bypass such incidents there are a few necessary things to do. The first thing you are going to do is finding out your business model. It is essential to find and to have a business model that suits well your business. The second step would be studying the market/niche you want to sell your products in. The crucial part would by studying and analysis of competitors in the market.
After having analyzed the previous steps about your own business you can start with the sourcing part. For this, you need to find what quantity and which quality should have for your first order and the most important part would be finding a supplier that accord your business needs.
There are different types of importers. We can divide them into two kinds:
Importers who sell on another online platform and marketplace and
Importers who sell on their own stores online/offline independently.
The first category divides itself into importers who sell their products on eBay, Shopify, and Wish and importers who sell their products on the Amazon platform.
And the second category which is independent sellers are divided into three types:
Those who dedicated their imports to some specific products like AUTO PARTS
Those who import parts of a product which they improve by themselves
Importers for supermarkets such as Carrefour and Lidle
Let's dig into them more deeply
eBay, Shopify, Wish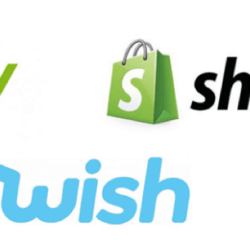 One thing that these three suppliers have in common is that their seller partners should have so diversified products accompanied by an inventory to the maximum extent possible. They can be good suppliers for sellers who already know and tested the market for different products. So they know which product has good demand and they can be sold in time.
In contrast small and medium-size businesses who don't know much about the market test they should buy small quantities of different products to know the market demand. At this stage, the best option for them would be DHgate and Aliexpress.
If you are interested to know how to sell your products on Aliexpress check our dedicated post here about importing from Aliexpress.
That's right. We don't suggest you importing from Alibaba if you are an SME. This is simply because Suppliers in Alibaba have a large MOQ. The orders placed to Alibaba suppliers should at least worth 1000 or more. So even if you could find a reliable supplier on Alibaba and you agreed to work with each other but you placed an order worth $200 - $600 they won't accept.
In addition, Alibaba is also not the right option for fulfillment services.  As we mentioned in the previous paragraph Alibaba is a B2B business which deals only which large orders but, for fulfillment services again the right option could be Aliexpress and DHgate.
After figuring out the demand market test it's recommended to order a large number of products as it would cost cheaper and there wouldn't be a risk of not being able to sell them.
Most of the suppliers on Alibaba would ask you for large orders even above $2k but, you can bargain for a smaller MOQ although it will cost you higher. However, if you could find a reliable sourcing and supplier who could ship you guaranteed product go for it even if it costs you higher at first order. Once your business gets stable you can increase the quantity of MOQ and it will decrease the purchasing costs.
There is another way to find suppliers in China and that's through participating in trade fairs organized in China. Several trade fairs occur in China during the year. But if you are having a problem traveling to China for Coronavirus reason, or it would cost you a lot or for whatever reason don't worry you can contact us and we can help you in sourcing and supplying with our experienced and professional team.
If you would like to know more about importing from Alibaba, check here our dedicated post here. 
Sellers on Amazon
We in Docshipper source lots of clients who sell on Amazon. Working with these customers for years gave us the opportunity of having experience and knowledge on how to source and sell on Amazon. If you are a seller on amazon stay tuned and read the tips and advice we have for you to become an effective and efficient seller on Amazon.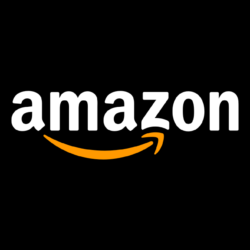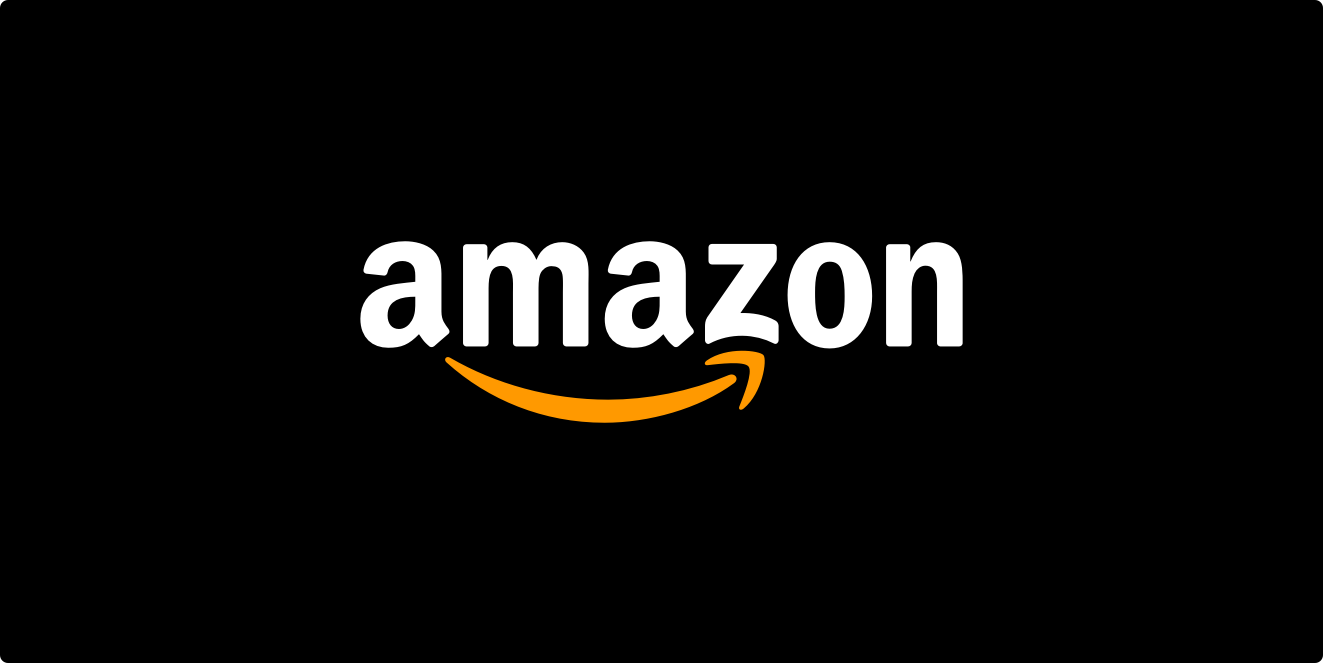 Tips and advice for sellers on Amazon
Amazon has a different market strategy compare to other mentioned above e-commerce. Amazon is one of the first companies to start with a customer-center market strategy. Jeff Bezos always repeats this principle and made it a core market strategy for Amazon.
Amazon not only wants to have the satisfaction of customers through its good and right product but also wants to ensure good customer service too. In addition to a good marketing strategy, you can get a good ranking on Amazon. So when you are a seller on Amazon you need to pay close attention to your suppliers and the quality of products you import and sell on the platform.
Those who dedicated their imports to some specific products like AUTO PARTS
Those who are importers for such type of products we can say they are more or less specialized and professional in the field of those products. Products such as auto parts not only need to be evaluated as a product they are also much diversified.
They are not like nutritional products or as clothing/textile products that are not that much complicated. We can get familiar with a very short time.
You can choose to find your supplier on Alibaba if this suits you and, deal with those that you have short-listed.  But if you have got lots of products to find suppliers for, it would take a lot of time and I can understand that it's pretty boring and exhausting work to do.
Once you find you're a reliable supplier for one of your products you can ask their suggestion and recommendations regarding the other related products they can provide you. In this way, you can save time, money, and energy that you might spend in searching for another one.
Again there is another option for finding a reliable supplier and that's through an intermediary who has got experience and relations with reliable suppliers such as Docshipper. Dochshipper is headquartered in China and it is covering four continents, Asia, Europe, Africa, and America. It is the best option as a resource agent, especially for SMEs. They are modern, digitized, and use the new standards and technology in the field of sourcing and logistics guaranteeing the best ways of customer services and satisfaction.
Those who import a product, and improve it by themselves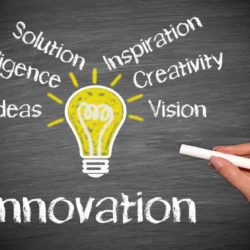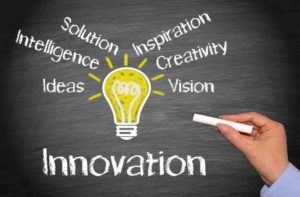 There are people who have their own idea about manufacturing and producing a product we call them the innovators. But the truth is that producing and bringing an idea into the real world is not something easy thing to do by ourselves since most of the time we don't have the elements to do that. It is also through that sometimes it costs an innovator more to manufacture a product by his own than ordering and asking for big manufacturers for example in China to do it.
If you are an innovator and want to create a product based on your own idea you can go to Alibaba and browse the suppliers, choose and contact them, and maybe you would come to see them in person.
Thought this is not what we recommend to you. Dealing with manufacturers needs experience and skill and time.
The best option would be to find a sourcing agent who can help you in finding a reliable one. They can help you in bargaining and negotiation, translation, and making the best deal at a price that you might not make if you do it on your own.
You can also find suppliers for annual international fairs organizing in China. But for that, you need to make a trip to China. Of course, you should have time and you need to consider the costs too.
Importers for supermarkets such as Carrefour and Lidl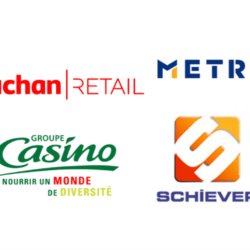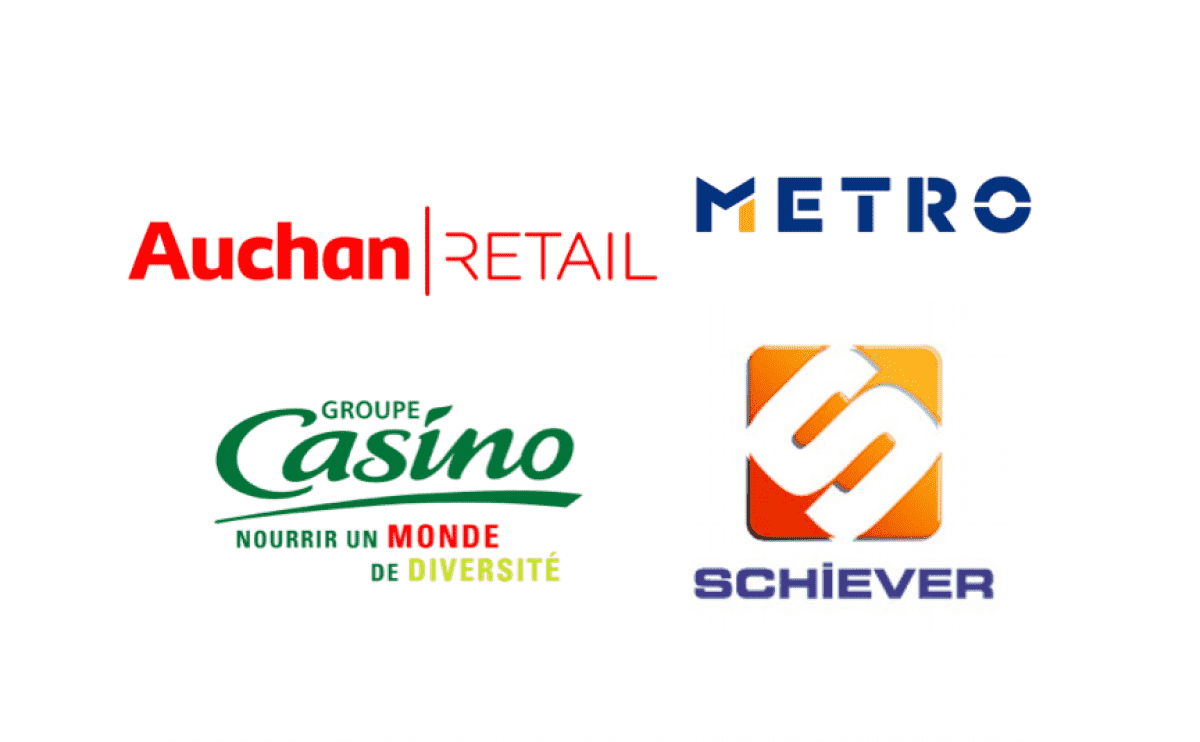 Supermarkets provide a large number of product categories to the customers. They can source local and international. Sourcing through local suppliers is easy to compare to the international ones. International sourcing is mainly done through china. And of course, it's frustrating for those who are new in the field since there are lots of things to do such as finding good products, reliable suppliers, shipping, customs and regulations and etc.
You can do it by yourself but it needs a lot of patience and it takes a lot of time. Even large supermarkets like Carrefour, Lidl, and Walmart don't source by themselves. But they procure products from china through trading and sourcing companies.
DocShipper Advice : You should always keep in mind that DocShipper will always work on optimizing the logistic processes in order to maximize your results, your costs and will also support you throughout the purchasing process: supplier research, negotiation, quality control.
Different types of Chinese suppliers
We explained how to import from Chinese suppliers based on your needs and business type and size. In the next step, we are going to look at different types of Chinese suppliers in the market. We can classify them into six groups: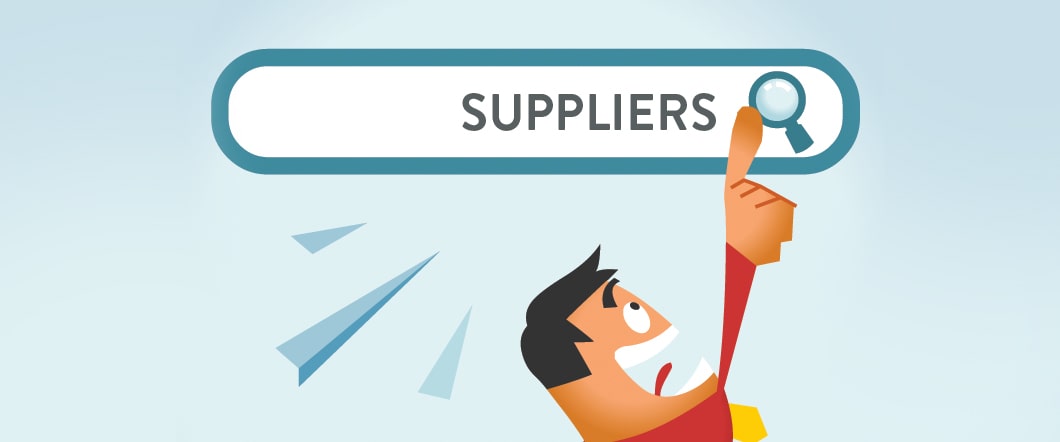 Manufacturers/Producers
Manufactures are those who source suppliers for different types of products and items in the market. In your case it's the supplier who provides the products you need at the cheapest price.
We can find two different types of manufacturers in China.  The first type is those who are more international and have English salesmen. This type of manufactures can be found on Alibaba's website and they have their own websites too. They also participate in international fairs organized in China and other parts of the world. Obviously offers through such suppliers are higher accompanied by a larger MOQ.
The second type of manufacturers is those who work mainly with local Chinese clients. The advantage of this type of manufacturers is the price they offer. They offer low prices compare to the first one mentioned above. But they don't have English salesmen and they deal with international clients through sourcing agents.
These sourcing companies are international and they have translators and expertise in international import/export affairs. If you want to have your products from the second manufacturers with a lower price and a smaller MOQ don't worry about the sourcing agent. Docshipper has Chinese bilingual (English/Chinese) native speakers which can help you in contacting, negotiating, and making your deal.
If your imports are dedicated to a certain type of product, or if you have the idea of developing a product of your own the best choice as a supplier is manufacturers. They can manufacture the product at a lower price and since they have the experience they can have suggestions on the design and production of the item you want to produce.
Trading Companies
Trading companies are the intermediary companies and that's why the second name for trading companies is middlemen. You can find a large number of middlemen companies on Alibaba.  In case you are new to Alibaba, it would be hard to figure out if your supplier on Alibaba is a manufacturer or a trading company.
You can find suppliers declare that they are middlemen or trading companies and that they assist you in finding suitable manufacturers. They are right, that's what they do. They have relations with manufacturers even with local ones and they can provide you with English salesmen to help you contact with factories.
Sourcing agent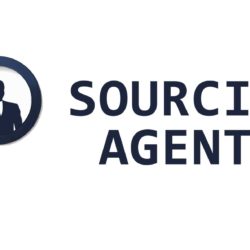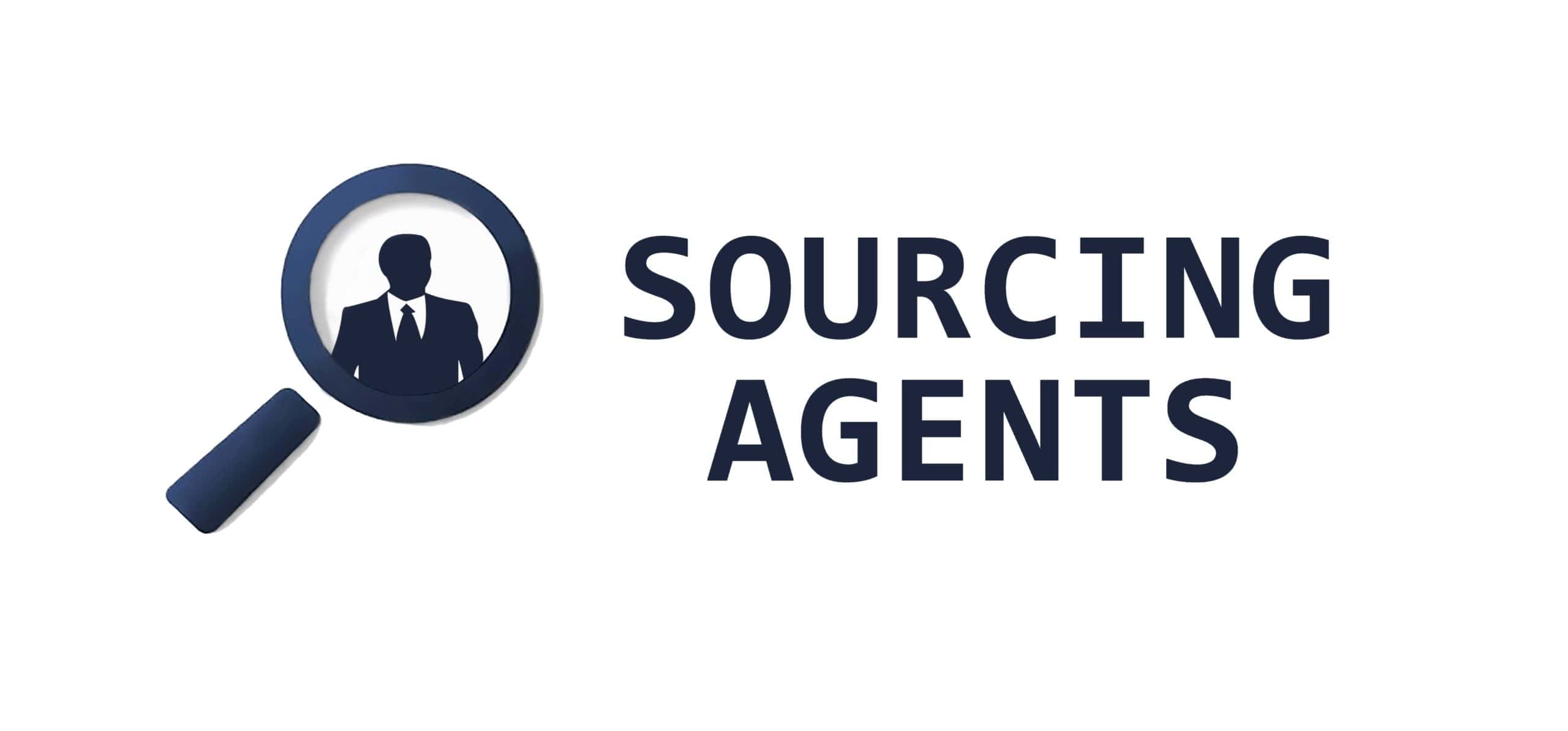 A sourcing company offers services rather than manufacturing products. These companies provide a range of services such as searching and finding suppliers, assisting in the procurement process, quality control, and international logistics.  That's why sellers on Amazon choose sourcing companies to be sure about the quality and product services.
It's easier to buy products from China through a sourcing company rather than a trading company. And they are more flexible than the previous one mentioned. They truly work as they are called agents. You contact them and make an order and they make it ready for you the product as you ordered.
Not only Amazon sellers even those who are experienced and own big business prefer to procure through sourcing companies. In Docshipper sourcing services, we have clients who order thousand and million worth of products.
As we said about suppliers the same is true about sourcing agents. Finding a reliable sourcing company can guarantee a safe supply chain, lower procurement price, safe shipping last but not least a reliable agent in China.
Domestic wholesale markets supplier
Another good option to find suppliers is to go and visit China personally. Of course, you need time and you need a budget for that but probably you can find a supplier in the wholesale market of China that offers you a lower price than those whom you find on Alibaba or online. There are three big cities in China where you can find a large number of wholesalers.
The three large cities that you can find wholesale suppliers are Yiwu, Guangzhou, and Shenzhen. You can also find large and small manufacturers nearby those three cities.
You can see in the following the principle features of the three mentioned wholesale market, what product do they offer? and tips and tricks on how to deal with suppliers in these markets.
Yiwu: This market is dedicated to small articles and consumers' daily products.
Shenzhen: In Shenzhen, you will find all that is related to electronics.
Guangzhou: If you are looking for clothing, Baggage, Suitcase, Beauty, and Adult products then go to Guangzhou.
How to prepare yourself when you want to go to China for business
The common currency which most suppliers accept is RBM and not US dollars. And be aware they don't accept paying through wire transfer.
Most suppliers don't speak English so; you need to have a competent translator to able to communicate with them.
Look for a freight forwarder in advance who can take the responsibility of shipping the goods. They can also help you with costume care and other import/export regulation.
The easier option would be to forget all three above mentioned and find a sourcing agent and they can do all for you.
Small wholesalers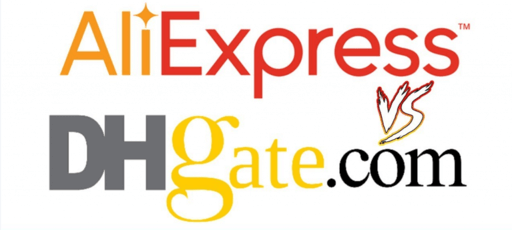 When you are looking for small wholesalers there are many of them and you can find them on platforms such as DHgate and AliExpress. They are the right option when you want to order small MOQs.
Dropshippers provide a retail fulfillment service. In fulfillment services, companies don't have their own inventory stores. When they get an order they direct it to a third party such as Shopify and in this way they don't even touch the products.
In case you are in a business with customers who ask for high-quality products, small wholesalers and drop shippers might not be good for you except if you could find a reliable one. Since most of the time, small wholesalers and drop shippers order small MOQs and from different and several manufacturers. As a result, it will be really hard to maintain the good quality of the product since they are coming from different and several factories.
Importing small quantity from China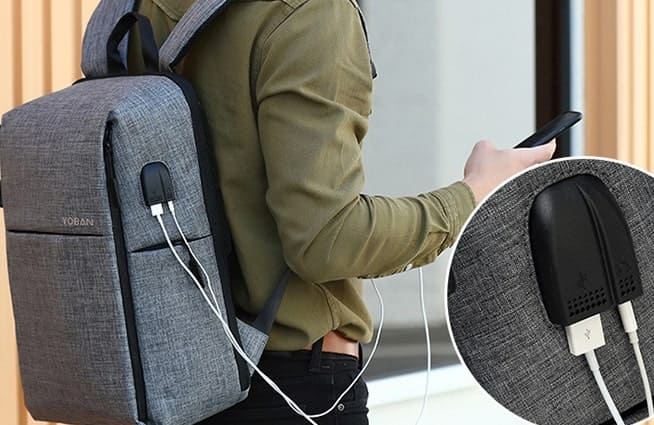 In fact, importing small quantities from China is difficult. You might face difficulties in shipping and MOQ. Since the shipping cost might get higher than the price of the product. On the other hand, many suppliers don't accept orders smaller than MOQ. All these might cause you to give up your new business plan.
There are different definitions form small businesses, but if we make it simple, we can say: Small businesses are those who import $5k to $50k worth of product annually. The shipment volume can be from 5CBM to a 40HQ container. If your order reaches this amount you can buy directly from factories since this amount corresponds to the factories' MOQ. The normal volume for LCL (less than Container Load) is 4 to 5 CBM. However smaller than this amount can have a high cost for your shipping.
Who is a small quantity buyer?
We can call a small quantity buyer for a business whose single order worth reach to $2k. For a small quantity buyer, the best option is to choose the small size and high-value products. Since the order volume is smaller for LCL and you need to choose air freight or express and that costs 8-10 times more than LCL sea freight. Thus product with a large size is not recommended for a small quantity buyer.
The second thing you should know, if you are small a quantity buyer is the product you choose to import. Since you import small quantity you need to choose special items which others don't import them in large quantities. Thus you can compete in the market. Common products are being imported in very large quantities and by large corporates and it is impossible to you to compete with them.
Wholesalers of overstocks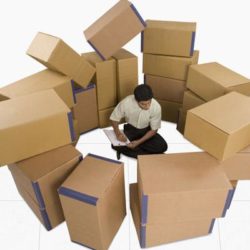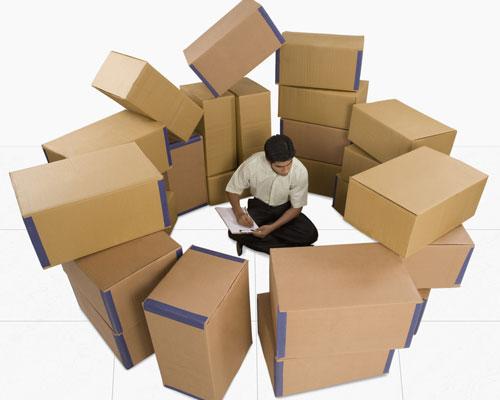 Sometimes wholesalers and factories can't sell all the products and they get over-stored. Products can have minor defects but they can be used. As result prices for such kinds of products are lower in addition that the wholesalers want to get rid of them.
There are two large overstock markets in China and they are located in Guangzhou and Yiwu. In Guangzhou, you can find overstock of clothes and if you want to buy daily consumer goods then you can find them in Yiwu. In Yiwu, there are two large overstock markets which are called Wuai and Jinfuyuan.
Caution
You can find Branded and trademarked items while purchasing p overstock products. Procuring of such products may cause problems in customs clearance. So it would be better to not buy such branded products having logos. Or you can ask the manufacturers to remove those logos.
Wholesale markets/cities
There are three large cities where you can find wholesale markets in China. Those three large cities are Yiwu, Guangzhou, and Shenzhen. Those cities gather manufacturers and suppliers from surrounding areas together in one place.
Now let's talk about the distribution of products in these wholesale markets.
Yiwu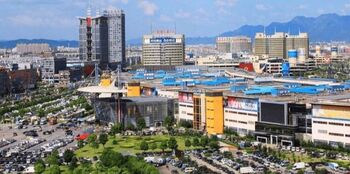 Yiwu with a 1.2 million population is one of the famous cities of China for trade and a vibrant market. The world's largest wholesaler market is located in this city with over 70,000 booths. It has five main districts and every district has 3-4 floors. All the section is connected with each other and stores have got a modern outlook.
The market is divided into different sections and in every section, you can find the manufacturers and suppliers of a product all to gather. Such division of the market makes it easy for buyers to compare the prices and the quality with different suppliers.
Shenzhen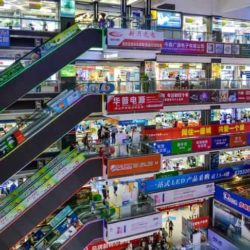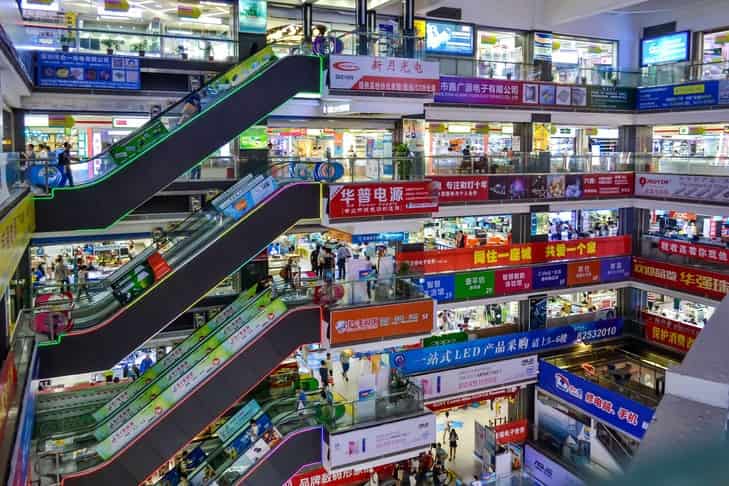 Shenzhen is dedicated to electronic products and can find them in a wide range there. Lots of trendy electronic products like smartwatches come from this city and surrounding markets and with a lower price compare to main brands.
Huaqiangbei in Shenzhen is the main and principal electronic center in China. Seg Square is the most famous electronic products market.
When we compare the Shenzhen electronic market to the Yiwu market, Shenzhen stores are not segmented and divided according to products. You can't find stores for the same product in one place or area. As a result, it's difficult to compare prices and quality of products in different stores. In addition, those suppliers in this wholesale market are not stable. It means are there today but you might not find them easily tomorrow.
In case you buy a product from a supplier in Shenzhen and after shipping and selling those products you might find some flows for some of those products. The second time when you come to solve this problem with the supplier you might not find them there. This is a characteristic of Shenzhen that you should be aware of whenever you want to do your procurement in the wholesale market.
Guangzhou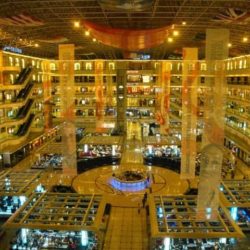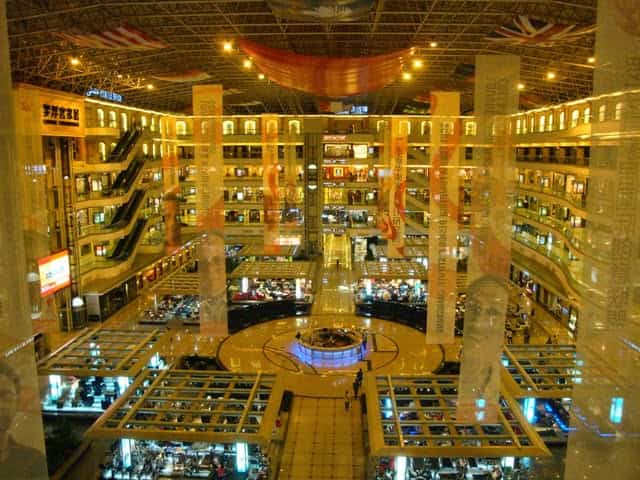 Guangzhou wholesale market is the hub for clothing, bags, and luggage. It is the largest wholesale market for the mentioned products in China. As we said about Shenzhen wholesale electronic market Guangzhou, the wholesale market is also messy and you can't find the same product suppliers in the same place. Clothing, bags, and luggage wholesale market is extended to all over Guangzhou city.
No need to mention it as it is called the factory of the world a labor-intensive production territory. Yiwu, Shenzhen, and Guangzhou are cities with the largest wholesalers' hubs but, there are also other cities that gathered suppliers and have big wholesale markets in different industrial products.
In the following map can see the industrial clusters of China
DocShipper Advise: You don't have to worry about your logistical routing and the conformity of your electrical products, you can count on our 3PL (Third Party Logistics) to handle the entire process safely. Do not hesitate to contact our agents!
Finding Chinese suppliers at fairs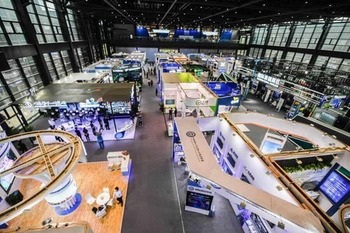 One of the ways that you can find suppliers is participating at fairs. There are several annuale fairs that happen in China. But we can categorise them in two kinds.
Comprehensive exhibition
Comprehensive fairs are simple to be figure out. Canton is the most popular fair in China. It is a comprehensive fair and you can find all types of products there.
Professional exhibition
On the other hand professional exhibitions are more concentrated on one product. The good thing about this professional exhibition is the fact that you can find all suppliers of a product together and concentrated. As an illustration, if someone does baby bottles business, the right and best place for him/her will be CBME than Canton Fair.
Finding wholesale suppliers online
Looking for an online supplier? don't worry there are plenty of them. The most popular wholesale online suppliers are Alibaba, Global Source, Made in China, DHgate, AliExpress, and etc you can find them all on their e-commerce platforms.
We discussed about how to import from an online Chinese wholesaler in the first part of this article and you can also read our dedicated post about the most famous chinese wholesalers, you can also check them if you want more information. But let's have a glance at them here.
Alibaba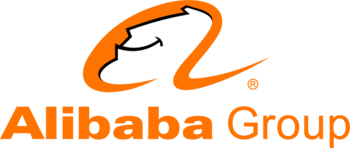 Alibaba is the biggest e-commerce platform for wholesalers. You can find several categories and all types of products on Alibaba platform. Some people might be concerned if the supplier is a manufacturer or a trading company. But you don't need to worry about it at first since, the most important things to think about are the quality of product and it's price. You need to make a balance between the price and the quality of the product.
Once your business gets stable and you got some experience on how to deal with suppliers, then you can try to look for more efficient and cost-effective ones.
Alibaba is the right and good place if you are looking for a supplier. But you should be aware of some misunderstandings about suppliers.
Tips
We talked about Gold suppliers on Alibaba and that they are the premium members of Alibaba. But is it enough to proof that the supplier is trustworthy and reliable? The answer is no, not all gold suppliers on Alibaba are reliable and good suppliers. As long as a supplier pays the gold membership fee which is about $4,000 it can be in the gold suppliers list. So, that's not a good and enough criteria to rely on when finding a good supplier on Alibaba.
The second thing that you should be aware of is the search ranking onAlibaba website. Since the search mechanism on Alibaba doesn't work the same as it is on google. Those who appear on the top of the list aren't necessarily the good ones. They are simply those suppliers who pay more for ads.
Global Source & Made in China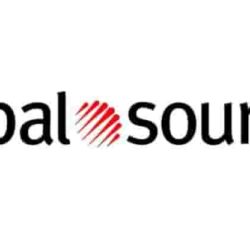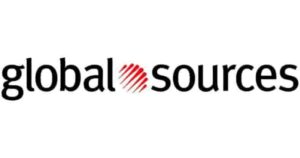 If you don't want to take the risk and have a headache about your supplier and you want to find a reliable one then go to Global Source and Made in China. You will not find too many suppliers like Alibaba on these two e-commerce platforms but those who are they all trustworthy.
Global Source and Made in China both have better check and control on suppliers and higher membership fees. In addition to reliable suppliers there is a chance to find manufacturers too on the platform. But you have to be aware that the MOQ on Global Source and Made in China are larger than on Alibaba.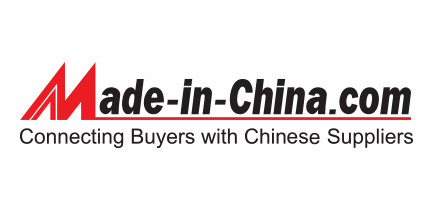 They are also good options to choose if you are looking for suppliers in electronics and machinery products.
Especially if you are an importer who want to develop his/her own product, then go to Global Source and Made in China since suppliers one these two platforms are professional and experts thy can help you about the design and how to make it maybe with a lower price.
Aliexpress & DHgate
When you have got a small budget or you want to order a small quantity then you can go to Aliexpress and DHgate. Since the MOQs of suppliers on the two mentioned platforms are smaller and you can place an order for a couple of $100s.
But the disadvantage of ordering on Alixpress and DHgate is the quality consistency. When you order these two for the first time you might get your product as you wanted. However when you place your second order the quality of the product wouldn't be the same as the first order.
There is a reason for this non-consistency in quality and that's because all suppliers on these two platforms are not manufacturers. So, suppliers go the different manufacturers when they take an order as a result, all orders doesn't come with same quality.
Thus if you are in long-term business or you sell on Amazon we don't recommend you dealing with suppliers on Aliexpress and DHgate.
There are suppliers on Aliexpress and DHgate that sell their own branded products. Although they have good quality products however the downturn is that others also buy the same branded product. Now if you want to distinguish yourself from other sellers/competitors that wouldn't be possible with such branded items.
DocShipper Advise: You can count on DocShipper if you're in need of any packaging and protection service to relive. Do not hesitate to contact us.
How to find a reliable supplier for a Long-Term Business?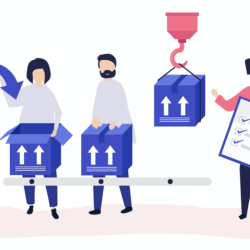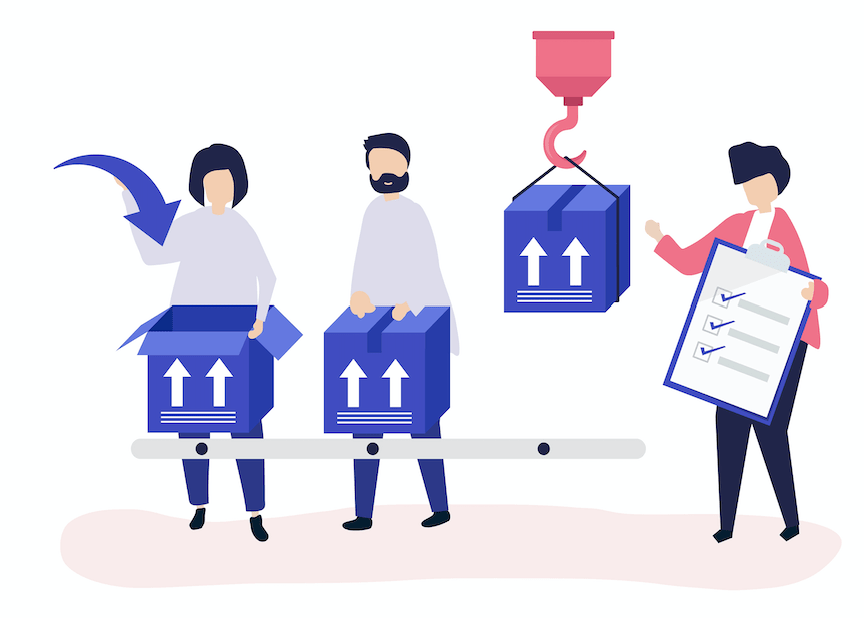 Finding a reliable supplier for ou long-term business is vital. The first step to find a reliable supplier is to know the scams and frauds in the market. let's have a glance.
Tips to avoid scams
If you see (it's usual in google ads) an add or offer for example, $200 for an IPhone 12 Pro MAX no need to think over about it since, it's surly a scam. Such offers and deals which don't match with the logic of market you should be careful about them. But don't worry you will not encounter with such practices. And also don't worry about not receiving a paid order since now most of Chinese suppliers do lawful business.
Another problem which lots of importers encounter is the quality of massive products doesn't match with the sample ones. Here are some tips on how to avoid such issues.
You need to examine the important aspects about the suppliers before placing your order. Although it wouldn't guarantee to find a reliable and long-term business supplier but at least this can help.
You can request your supplier if the can trade through trade assurance of Alibaba rather than PayPal? Since, in this way you can ask for a refund if you find an issue about the product quality although the process of refunding is sophisticated. Since the suppliers who deal via Alibaba trade assurance they are sure and trust the quality of their product.
On the other hand if your supplier is not on Alibaba then you must be more cautious in dealing and procurement with the supplier. You should also verify their business license and their export certificates and check if they have sold and made deals with other customers. That will tell you if the supplier is for a long time in the business.
What are the core points for a reliable supplier?
Wherever you are looking for suppliers, on Alibaba, google or on trade fairs you should take the following four aspects into consideration.
1- Quality and price correspondence

You should always find the right balance between the price and the quality. Because I am sure if you are in a long-term business or an amazon seller you wouldn't buy a product at lower price but accompanied with defeats and flows and sometimes with scams. Since, in such cases there is also the probability that you won't get the exact number of items you ordered. Sometimes saving a little can cause you losing a lot.
2- Supplier's salesman qualifications
A qualified and expert salesman can you give you comprehensive information regarding the price, quality, material, import/export regulation. And if you ask them a question they can you give a detailed answer with several options. On the other hand a salesman who is not qualified can't give a proper answer if you ask them a question.
On the other hand some of trading companies hire college students who don't have a good level English and their communicating skills are weak. Moreover they don't have enough experience in international trade. If you trade in chemical or engineering items they wouldn't have enough experience as you do.
If you find a good supplier and you are happy with the quality and price but you find the communication with salesman hard, you can contact and email the owner of the company to assign you a competent salesman with better and professional communication skills.
Usually suppliers assign salesman randomly on Alibaba and other e-commerce platforms and even at the fairs. But if you assure them that you are a serious buyer at first point the will send you a professional salesman who will have enough experience and has working in the company for a long time.
3- Effective and efficient communication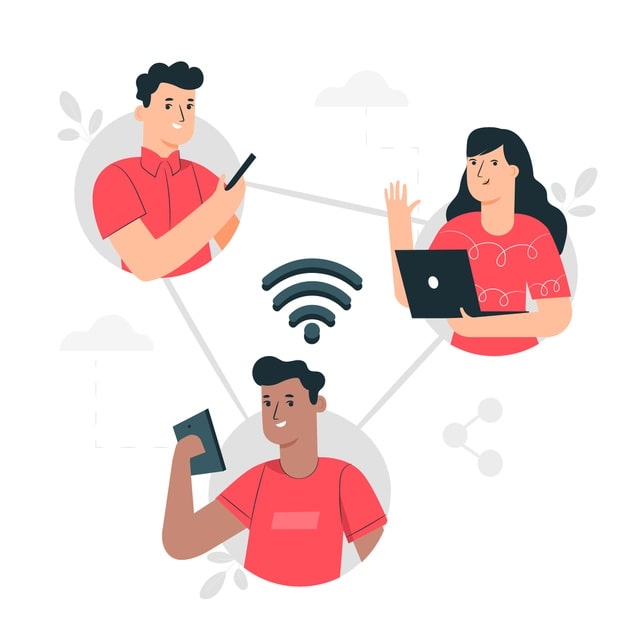 Time is precious, in fact it's money. Email is the principle tool of communication in international trade. But the different time zones in US, Europe and China make the communication flow slow and delayed. Some of Chinese suppliers use the common apps in the US and Europe like Whatsapp and Skype but they might not check them regularly. And there are suppliers who don't use them at all.
The good thing to do is installing a Chinese app. WeChat is the most popular app in China. They use it very regularly in their daily life. This is the best tool to communicate with your suppliers. Since Chinese people are very hard working they even reply you after work. If your supplier didn't reply you may think of changing the salesman or even supplier.
4-Being responsible and approaches on how to face and solve problems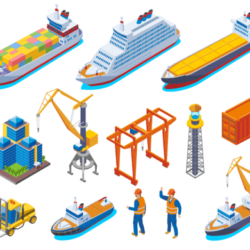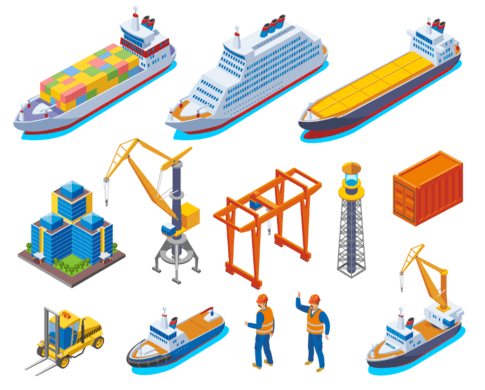 A reliable and responsible supplier is the one who treat all orders no matter if they are small or big equally. In contrast lots of suppliers on Alibaba platform don't care much about orders that just reach MOQ or when it's smaller than MOQ. They treat it as a one time business deal.
Procurement of an already existing brand product or customizing it can be a long and complicated process and it can take a lot of time to be imported and shipped to you. It can be much hard and complicated if it's your first time. In this case choosing a good and reliable supplier becomes essential work.
It is also probable that some problems happen during the production process. For example the supplier doesn't make the changes you requested or they make mistake in printing or positioning of the logo. If you have got a responsible supplier they will take the responsibility and do the productions as you requested and will compensate you. If not, then you have to change your supplier and fine a good one.
A reliable supplier will have a win-win principle of work and accepts his mistakes and takes the responsibility. He will not make you pay for his mistake. And no matter small or big order he will treat the order with an attitude of responsibility.
How to deal with Chinese suppliers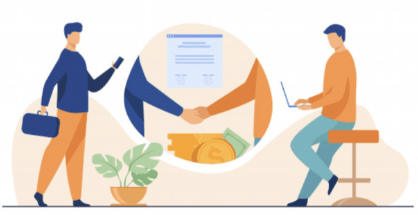 If you want your business to grow and bloom you should always try to prepare and provide better conditions and terms while dealing with suppliers in China or any other place. Here are some tips and advices on how to it.
Find better payment terms
The most important take care of is the cash flow. Those businesses who have better cash flow can grow faster and bigger in the long term. No matter if your business is small or big cash flow in your business is principle. Especially for those who are doing e-commerce business like Amazon and Shopify.
If you are doing business on Amazon you should pay the full amount the time you place an order. The shipment takes around one to one and a half month.  Your goods might take around two months to be sold and then it takes a month for Amazon to release your money. If you haven't got a big budget or borrow from a bank the annual growth of your business will be slow and limited.
You need your suppliers help and support for your finance if you want to grow faster and bigger. Of course, it is hard and difficult to get their trust and support in the first days of your business.  You can get their trust and support if you order constantly from the same product or at least for three times. Once you get your suppliers support and trust then you can contact them asking for better payment terms.
As an example we have an import company customer in Europe who started with $500k for first year. After few months of deals and procurement they could get the trust and support of suppliers. Now they place orders without any deposits and they make the payment when the goods are shipped to them.
You can be offered with better payment terms if you have got a good supplier. There are three kinds of payments terms common in the market.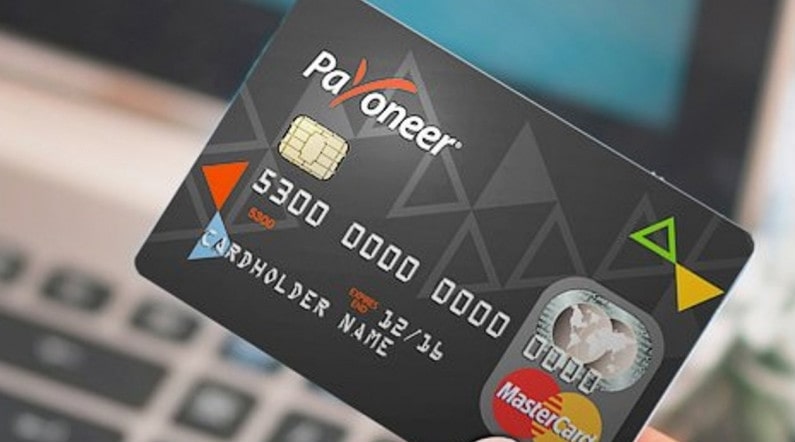 Wire Transfer (30% payment as deposit before starting production and 70% balance payment before shipping)
Wire Transfer (30% payment as deposit before starting production and 70% balance payment before goods reach at the port of your destination)
LC and OA (Letter of credit & Open account)
Wire Transfer 30% 70% (Before Shipping)
This payment term is usually used by most of suppliers. You will be asked by the supplier to pay 30% of the payment as deposit the time you place your order. And then you will pay the 70% when your good are ready for shipping. After paying the second installation your goods will be shipped and sent to your destination. This payment term is not good for your cash flow.
Wire Transfer 30% 70% (Before arriving at the port)
As the first payment term you for this one also you will be asked for a payment of 30% as a deposit. However for the 70% of balance payment you will be asked after shipping and before it's arriving to the ports of your country. This will give you a delay of a few weeks (depends to the destination) for the second payment. So, this payment term is better for your cash flow than the previous one.
LC and OA
LC is a credit document or bankers commercial credit. It is the payment commitment from a creditworthy or the bank of importer towards to bank of exporter. This document insures/guarantee that the importer will pay to exporter the amount which is promised at some time in the future. So, LC has a good role in your financing.
So, OA (Open Account) insures the byer to have the shipment and the goods before payment. It has a higher requirement for the suppliers and you need to have a good record of imports to get this type of payment term. Only suppliers with strong finance can provide you such payment terms.
Exchange rate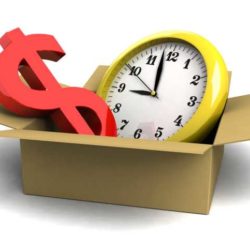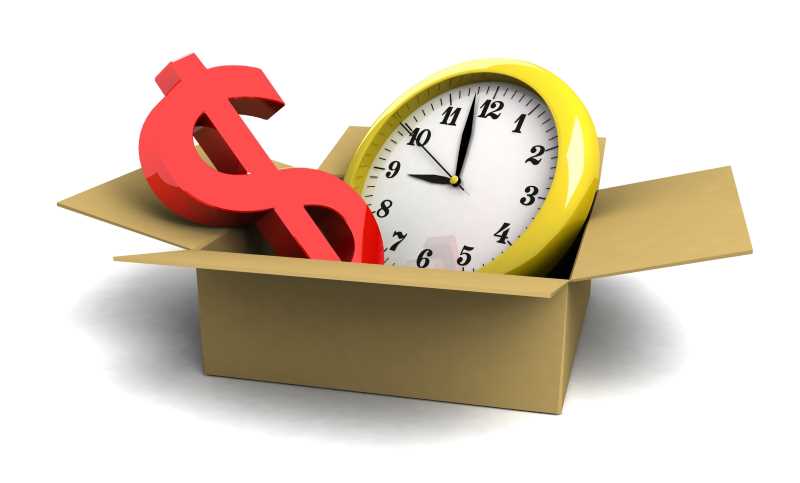 Currency exchange rates are in constant changes. A 5% to 10% changes in exchange rate is normal in a period of a half a year or a year. This is not something to worry about since, suppliers don't change the prices for a slightly fluctuation in exchange rates.
But if the changes in the exchanges rates are big and remarkable, then you can contact your supplier and ask for changes in the price of goods.
Ask your old supplier first if you want to order a new product
As we mentioned in the first part of this article that finding a reliable supplier is a difficult work, so it is better if you ask your old supplier to source you with your new order. Since, you might have built a long term relation and trust with each other so, the best option as a supplier for your new order is your old supplier.
If your supplies don't source your new product, you can consult them about the other potential and reliable suppliers in the market. This will reduce the risks of dealing with a bad supplier and also it save your time in searching a new one.
Consult your supplier for a new design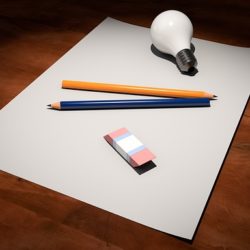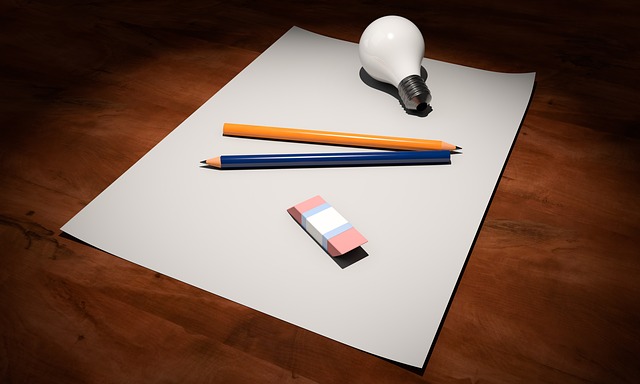 Information is essential in the business. Of course it should be accurate and on time. As business owner especially if it's in fashion you need be informed what's trending in the market. What product do your competitors sell?  And you need to ask your supplier about the latest product of the quarter. Start with the most popular products so you could able to send and make money.
Suppliers get feedback from their customers and based on the feedback they improve and upgrade the product. So, they know since they make those changes and improvements for the product and you can ask them and make the upgrades and improvements if you see them necessary.
In brief, your supplier can be a good source for improving your product.
FAQ | How to find reliable wholesale suppliers in China?
💡 In which cities do Chinese wholesalers have clustered in China?
Chinese wholesalers can be found in the three cities in China. 1- Yiwu city, it has a very modern and organized wholesale market. 2- Shenzhen city, here you can find wholesale market for electronics. 3- Guangzhou city, this whole market is dedicated to clothing, baggage, and suitcase. There are other cites also which gather wholesalers but the two above mentioned are the largest ones in China.
🔥What kinds of suppliers we can find in China?
We can find different types of supplier in China. There are local and international manufactures that sell in large quantities. You can also find trading companies and sourcing agents if you want to order in small quantities or you want to buy from a local manufactures which usually doesn't have English salesman. Depending on your need you can choose one to work and deal with.
🚩 What are the famous online platforms for finding suppliers?
There are several online platforms where you can find suppliers with different terms and characteristics, depending on your need. I you are looking factories and you have big MOQ you can look on Alibaba platforms'. If you have a small MOQ then you can see Aliexpress and DHgate. But if you are Amazon seller or you have a long-term business and you care about quality then you can go to Global Source and Made in China e-commerce platforms.
How can I make sure that my supplier's client reviews are real ?
There aren't so many solutions to do so. Though, you can for sure ask your supplier a contact with those clients, and ask them directly. If your supplier isn't willing to share these contacts, you might start wondering if he's serious.
DocShipper info: Do you like our article today? For your business interest, you may like the following useful articles :
DocShipper Advise : We help you with the entire sourcing process so don't hesitate to contact us if you have any questions!
DocShipper Sourcing | Procurement - Quality control - Logistics
Alibaba, Dhgate, made-in-china... Many know of websites to get supplies in Asia, but how many have come across a scam ?! It is very risky to pay an Asian supplier halfway around the world based only on promises! DocShipper offers you complete procurement services integrating logistics needs: purchasing, quality control, customization, licensing, transport...
Communication is important, which is why we strive to discuss in the most suitable way for you!