Strategic sourcing is a structured approach to procurement and supply chain management that focuses on optimizing an organization's product sourcing to achieve long-term goals and objectives. It involves more than just buying products or services; it encompasses a comprehensive strategy to reduce costs, improve quality, enhance supplier relationships, and increase overall efficiency. 
Simply put, strategic sourcing is all about increasing profitability through an effective procurement process.
Strategic sourcing basics 
How to  define strategic sourcing?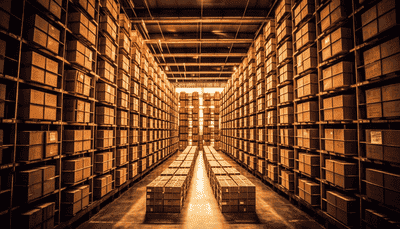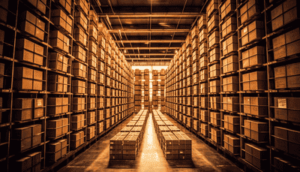 Businesses are constantly looking for the highest-quality goods and services at the most affordable pricing. This blog post explains how companies can accomplish these objectives with the help of strategic sourcing. The sourcing service from DocShipper can help companies finding reliable suppliers, negotiating better pricing, and enhancing the effectiveness of their supply chains as a whole.
Strategic sourcing is a sourcing technique that involves employing various sourcing tactics when looking for goods or services. Strategies are chosen based on the actual conditions surrounding each acquisition and are influenced by elements including spending value, category risk, and supplier market characteristics. 
Global sourcing, outsourcing, crowd crowdsourcing are a few of the many types of sourcing strategies.
Strategic sourcing improves product sourcing by systematically analyzing and changing sourcing strategies based on particular acquisition conditions such as spending value, category risk, and supplier market dynamics. To get better results in product sourcing, it makes use of a variety of sourcing techniques, including crowdsourcing, outsourcing, and global sourcing.
Strategic sourcing involves long-term planning, supplier relationship management, and cost optimization to align procurement with business strategy, while procurement focuses on the tactical execution of purchasing activities, such as order placement and contract management.
What is the difference between strategic sourcing VS purchasing  
A comprehensive, strategic approach to procurement, strategic sourcing includes careful supplier evaluation, negotiation, and long-term planning. Its main objectives are to improve quality and realize cost savings.
In contrast, purchasing is the tactical implementation of procurement, concentrating on the standard parts of buying and order fulfillment while excluding the more extensive strategic factors often connected with strategic sourcing.
Here is an exhaustive list of bullet points where we compare strategic sourcing to purchasing to see easily the differences between these two concepts:
Strategic Sourcing:
Comprehensive Approach: Strategic sourcing is a comprehensive vision of procurement, it's built on steps like s

upplier evaluation

and classification, negotiations technics, and long term planification.
Primary Objectives: Its main objectives are to upgrade quality of sourcing while making cost savings.
Strategic Factors: Strategic sourcing encompasses extensive strategic factors typically associated with procurement, such as supplier relationship management and risk mitigation.
Long-Term Perspective: It focuses on long-term supplier partnerships and considers the overall supply chain.
Purchasing:
Tactical Implementation: Purchasing is based on the tactical execution of procurement, it is more focused on the standard features like buying or order fulfillment.
Operational Focus: It primarily focuses on day-to-day operational tasks such as placing orders, managing inventory, and supplier communication.
Transactional: Purchasing tends to be transactional in nature, with a shorter-term perspective.
Limited Strategic Planning: It may involve some strategic elements, but its primary focus is on immediate procurement needs.
Numerous tools are available to effectively implement a strategic sourcing plan, such as Jaggaer, SAP Ariba, Workday Strategic Sourcing, Precoro, and Coupa Procurement.
What is the difference between strategic sourcing and procurement  
Sourcing, procurement, and purchasing are closely related but distinct terms, and it's important to differentiate between procurement and strategic sourcing to avoid confusion.
Procurement primarily handles day-to-day transactional activities, such as issuing purchase orders to suppliers. It focuses on the operational aspects of acquiring goods and services.
In contrast, strategic sourcing takes a more broad approach, encompassing a wider range of sourcing functions, which include:
Supplier Development: This involves activities aimed at

nurturing and enhancing long-term relationships with suppliers

for mutual benefits.
Strategic Planning: Strategic sourcing involves the development of comprehensive plans and strategies to optimize the supply chain and enhance procurement efficiency.
Contract Negotiation: It encompasses negotiations with suppliers to secure favorable terms and conditions, ensuring optimal value for the organization.
Outsourcing Models: Strategic sourcing evaluates various outsourcing options to determine the most cost-effective and efficient means to meet the organization's needs.
Supply Chain Infrastructure: This aspect focuses on evaluating and optimizing the entire supply chain infrastructure to improve performance and reduce costs.
By distinguishing between procurement and strategic sourcing, organizations can effectively manage both day-to-day operations and long-term supply chain strategies.
4 Essential Principles of Strategic Sourcing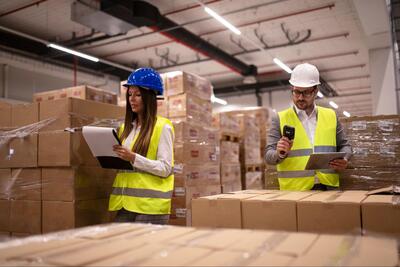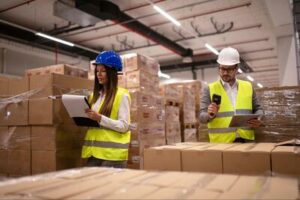 There are a few key principles that strategic sourcing teams adhere to be successful.
Make decisions based on the big-picture principle
: 
Finding ways to maximize value for their firm is the main goal of a strategic sourcing team. This implies that they always consider the big picture and base judgments on what will be advantageous to the business as a whole rather than specific divisions or projects.
Create a Comprehensive supplier commitment:
Regular communication with suppliers is another essential element of strategic sourcing. This involves developing ties with new potential suppliers as well as keeping positive relationships with current suppliers. In order to negotiate the best prices, it's critical to communicate with suppliers frequently and early. Additionally, sourcing teams can learn more about the market and what is accessible by interacting with suppliers.
In order to assure alignment and accountability, it means creating solid, mutually beneficial partnerships with suppliers by clearly defining expectations, duties, and performance indicators.
Prioritizes the most important elements of a vendor's offer: 
The most important components are given priority when strategic sourcing teams evaluate vendor offerings. Price, quality, delivery time, and flexibility are a few examples of possible contributing elements. Sourcing teams may ensure they are getting the best possible deal for their firm by ranking the most crucial factors.
To make better purchasing decisions, this approach also takes into account costs over a long period of time, such as maintenance, support, and operational spending.
Engage in Ongoing optimization: 
The process of strategic sourcing is continual and not one-time. After establishing effective and efficient sourcing procedures, a business must continuously improve its operations. This involves routinely examining supplier contracts, evaluating potential new suppliers, and seeking methods to raise the general effectiveness of the sourcing procedure.
In short, in order to adjust to shifting market conditions and maximize efficiency and value over time, supply chain processes, supplier relationships, and sourcing strategies should all be reviewed and improved continuously.
DocShipper Advice: DocShipper offers a procurement service that takes care of the entire sourcing cycle from start to finish. We find the right supplier or manufacturer for your needs, negotiate the price, handle the communication, and arrange for the shipment of the samples so you don't have to stress. Tell us more about your needs by filling out this form.
Strategic Sourcing Market Statistics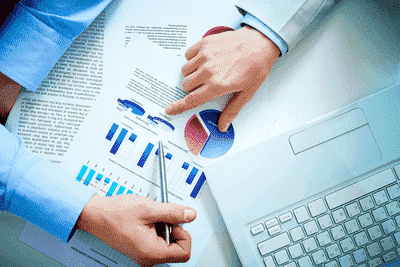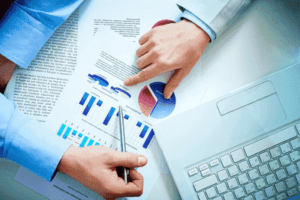 The global supply chain market is expected to experience a CAGR (om pound annual growth rate) of 11.2% from 2020 to 2027. This means that the market is expected to grow from a value of $120.70 billion in 2021 to $261.89 billion in 2028. This growth is being driven by the

increasing adoption of strategic sourcing

practices

by businesses.
A study by Aberdeen Group found that businesses that use strategic sourcing can achieve an average cost savings

of 10%. This savings can be achieved through a variety of means, such as

negotiating

better prices with suppliers

, consolidating spend, and

reducing waste

.
Another study by Forrester Research found that businesses that use strategic sourcing can improve their customer service

by 15%. This is because strategic sourcing can help businesses improve the quality of their products and services, which can lead to increased

customer satisfaction

.

A survey by the Association for

Supply Chain Management

found that 86% of businesses believe that strategic sourcing is important to their success. This shows that businesses are increasingly recognizing the value of strategic sourcing.
These are just a few of the many strategic sourcing statistics that demonstrate the value of strategic sourcing. If you are looking to improve your business's bottom line, improve your customer service, or reduce your risk, then strategic sourcing is a practice that you should consider.
The seven steps of a strategic sourcing process


Step1: Identify spend profiles
To begin the strategic sourcing process, identify the expense areas across all the organization's business units and categorize them based on how essential or non-critical they are. The sourcing procedures for each spending area will be highlighted thanks to categorization.
Other evaluation criteria that better meet the business requirements (e.g., domestic/international expenditure, direct/indirect expenditure) might be established if necessary. In such circumstances, a risk analysis of the selected expenditure categories is necessary to assist priorities and make strategies. To determine the full scope of your procurement efforts, identify and classify the goods or services your company needs to source.
Step2: Analysis of supplier market
At this time, your strategic procurement team will determine which markets are most likely to provide reliable, consistent, and high-quality raw materials, equipment finished goods, and services.
The current markets are then evaluated using cost analysis, spend classifications (such as identifying back-up suppliers for essential raw materials, commodities, and services), and external factors like location, logistical considerations, potentially political, social, and ecological issues, etc. For instance, platforms like Alibaba and Amazon offers a wide array of suppliers and products for consideration.
Step3: Market research and survey
The third step involves doing a thorough analysis of both current and future suppliers in order to comprehend and evaluate key supplier profiles. In order to further understand their market position and industrial performance, as well as the difficulties and vulnerabilities in the supplier market, this involves looking at suppliers' profitability or market share.
Step4: Sourcing strategy development
Knowing who you want to buy from and having a plan for your purchase process are both essential. Depending on your organization's overall business strategy, objectives for developing and managing supplier relationships, and risk management plan, which may include (but is not limited to):
Requests for proposal (RFP) or Requests for Quote (RFQ)

to specific vendors are used to make direct purchases.

Investments

: Selecting and hiring the top suppliers for a set period of time rather than on a project-by-project basis.

Strategic alliances

are formed through enhanced contract management, resulting in long-term agreements that benefit both sides.
Step 5: Implement Supplier Relationship Management (SRM)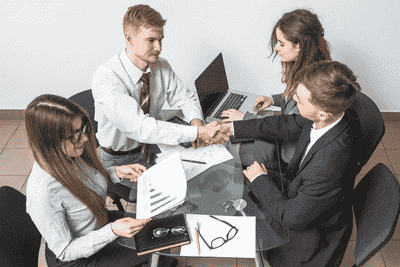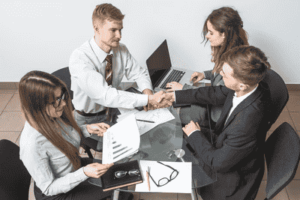 The strategic sourcing process's fifth stage is to incorporate Supplier Connection Management (SRM), which transforms the company's relationship with its suppliers into a two-way process as opposed to a one-way one. SRM raises the level of involvement between a company and its suppliers by transforming a straightforward customer-buyer relationship into strategic value partnership.
Both sides participate in the creation of proposals and innovative techniques that meet the organization's sourcing requirements to the fullest. Such synergized collaboration leads to long-lasting relationships that can be exploited to further improve supplier performance.
SRM is more than just the final step in the strategic sourcing process; it links suppliers and organizations in a way that allows for the best value maximization and the most effective fulfillment of present and future needs.
Step 6: Negotiating with Suppliers
The supply chain you activate when you put your new plan into practice will probably be easy to tell apart from the one that came before it. Your team has evaluated the supply markets that are open to you, discovered and categorized suppliers in accordance with the data you established, and is now prepared to put in place the procedures that will include these suppliers into your procurement process.
Collaboration and communication are especially important at this stage, since vendors need to be aware of your needs in order to win your business and to negotiate deals with you once the contract is signed.
 Step 7: Examine, Refine, and Revise your Data and KPI:
Now that you have created KPIs for vendor management and internal procurement processes, you can review and compare the continuous stream of data flowing through your E-Procurement solution to those metrics.
The team may carefully review these KPIs using data analysis to spot areas that need to be addressed as well as opportunities to alter the supply chain and boost resilience, efficiency, and competitive mobility.
DocShipper Advice: A critical step in the production process is sourcing. The product won't meet expectations if the quality of the raw materials is compromised. Consequently, there are a few factors to consider while choosing a supplier.Our experts are ready to help you find and choose a supplier. Fill out this form, and we'll respond promptly!
The top benefits of strategic sourcing
It reduces costs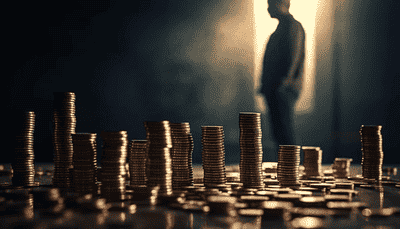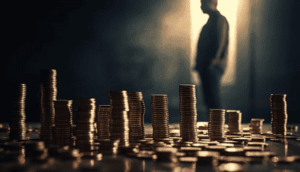 One significant advantage to be mentioned, strategic sourcing leads to cost savings, with actual savings having a direct impact on a company's profitability. In contrast to sales revenue, which is lowered by numerous costs including:  commissions, cost of products sold, overhead costs, and other expenses, leaving a net profit …sourcing effort savings flow directly to the bottom line, increasing profitability.
For instance, adding $70 to the bottom line from a manufacturer selling a $1,000 product with a 7% net profit margin is different from increasing profitability by saving $1,000 by procuring directly.
It increases your efficiency by using a Systematic Approach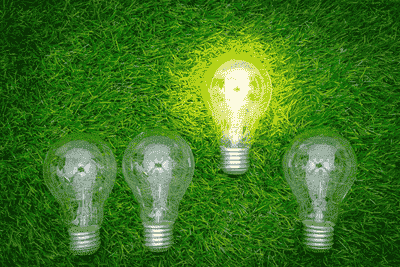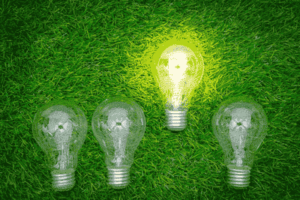 To maintain hundreds of supplier records, manufacturers frequently use manual techniques like spreadsheets, emails, and phone calls, which can result in problems like process supervision and missed insights. This makes it more difficult for them to choose the best suppliers, keep track of performance, and promote supplier growth.
However, strategic sourcing addresses these issues by automating procedures and putting sourcing guidelines into practice, assuring a methodical supplier selection based on price and quality. Automation removes uncertainty and guarantees a dependable, informed sourcing process, leading to improved supplier contracts.
Mobilize sourcing for better quality services
When you work with fewer suppliers, you can develop stronger relationships with them. This can lead to improved quality, as suppliers are more likely to go above and beyond for their best customers.
It improves supplier performance
In addition to higher quality, you can anticipate enhanced supplier performance. Suppliers are more likely to satisfy your needs and go above and beyond your expectations if they are aware that they have your business.
It increases customer satisfaction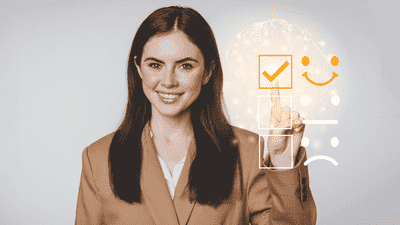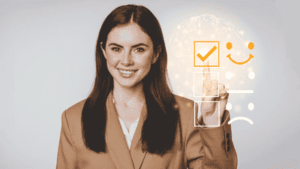 Always put the needs of your customers first, and strategic sourcing can assist you in doing so. You can make sure that your consumers always have access to the goods and services they require by working with fewer, better suppliers.
Improve communication and collaboration among employees
Strategic sourcing can also lead to improved communication and collaboration among employees. By working together to streamline the procurement process, employees can develop a better understanding of each other's roles and responsibilities. So, those are some key benefits of strategic sourcing. If you are looking for ways to improve your procurement process, this may be the solution for you.
It reduces supplier risk
Business continuity and information security are the two main issues for sourcing and procurement as business requirements and regulatory requirements become more complex. Data ownership, control, and usage are crucial in vendor conversations in today's digital environment. The risk management efforts of sourcing and procurement teams increasingly place a strong emphasis on information security, which is essential for preserving supplier continuity and protecting shared data.
It helps make better decisions
Strategic sourcing helps businesses minimize costs and make decisions, increasing effectiveness and value. Strategic sourcing firms help businesses optimize sourcing in today's competitive environment, to their great financial advantage. Procurement managers look for creative solutions, such as integrated supplier management, to address supply disruptions and enhance sourcing efforts. Consider using strategic sourcing practices to gain more advantages for your business.
Challenges and risks in Strategic Sourcing
Top challenges encountered in strategic sourcing 
Managing Variables Vs Invoice price: 
While taking sourcing decisions, invoice cost is taken as the base cost, and business owners take this into account. It is even easy to calculate the invoice costs. But in the actual scenario, there are overhead costs associated with these base invoice costs. These costs, like freight, inventory, installation cost, and other such duties including the trade barrier costs, all adds up in the invoice costs making it to swell and become more complicated for any business. This keeps many companies away from strategic sourcing. 
Managing Geographical challenges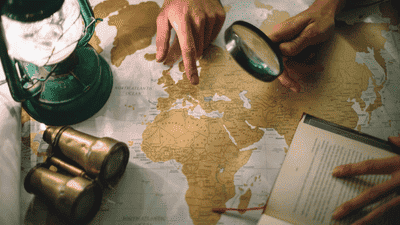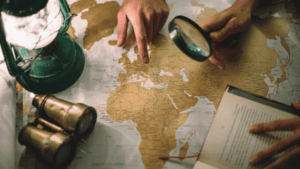 Because large corporations' suppliers are dispersed geographically, offshoring may not always be the best solution. Here, the price of the items or the cost of the raw materials is not the primary factor. Offshoring has the opposite effect from near-shoring in terms of reducing lead times and transportation expenses. There are also linguistic and cultural barriers in offshoring. For instance, a US company might think about importing items from China owing to reduced costs, but making the strategic choice to move production close to Mexico, which offers cheap labor, can be a game-changer because it will reduce transit times and even cultural barriers.
Avoid `The more, the merrier' rule
While managing a bunch of suppliers, the more, the merrier rule does not apply. While a company may have many vendors, it's a good practice for every company to check vendor profiles at regular intervals. A company can start analyzing the current profile of vendors by:
Checking for any redundancy 

 Calculate the lead time taken by each vendor
 Final price of the delivered product or service

 Check if the vendors provide any highly customized products 
Based on the above checks, a company can identify if multiple vendors are producing the same parts simultaneously. If yes, then the company may rationalize the vendor base to a level where there is not much dependency on a single vendor.
Execute the demand forecasting: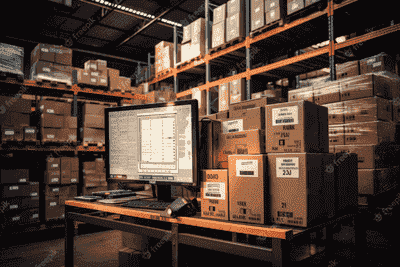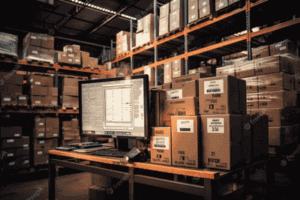 Due to issues including data accuracy, market volatility, product variability, supplier dependability, lead times, technology requirements, demand uncertainty, fluctuations in demand, and picking the appropriate forecasting methods, implementing demand forecasting in strategic sourcing can be difficult. For efficient supply chain management and procurement, these issues must be resolved. 
Hence, every company has to walk the tight rope of not overstocking and avoid being under stock. Many companies still rely heavily on guesses, or they simply replicate past orders. Accurate forecasting still remains a bottleneck for companies who have not yet adopted procurement software.
Risks associated with strategic sourcing
Relying too heavily on one supplier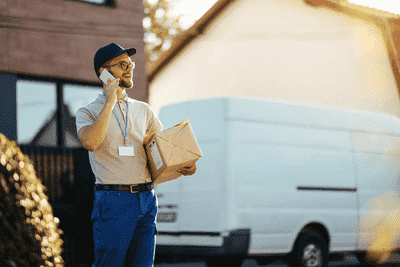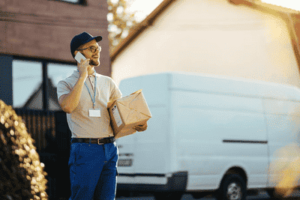 If you choose to work with only a few suppliers, you could rise the supplier related risks, this will put you in a critical situation if one of them decides to stop doing business with you or raises their prices. To avoid this, it is important to have a few different suppliers that you can rely on.
Losing control of your supply chain
If you outsource your manufacturing or other operations, you could lose some control over your supply chain. This could lead to disruptions in your business if something goes wrong with one of your suppliers.
Quality issues 
 When you are dealing with suppliers from all over the world, it can be difficult to ensure that you are getting the same high-quality product or service every time. To avoid this, it is important to carefully vet your suppliers and establish quality control procedures.
Decreased flexibility
Outsourcing can lead to increased flexibility in your operations, as you may have to work around the schedules and availability of your suppliers. This can be a challenge, but it is essential to consider before making any decisions. These are just a few of the potential risks associated with strategic sourcing. It is essential to understand all the risks involved before making any decisions about outsourcing your operations. By understanding the risks, you can be better prepared to handle them if they arise.
DocShipper Alert : Your production line could be negatively impacted by a minor error in supplier selection. In order to select the ideal supplier and establish a solid working relationship with them, DocShipper specialists  are ready  to guide you  from  A to Z. Simply get in touch with us; and let us know about all your sourcing needs and requirements.
Strategic sourcing examples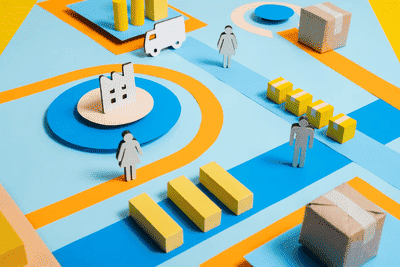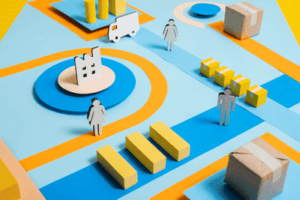 Strategic sourcing is essential for increasing productivity, lowering costs, and maintaining the sustainability of supply chains in the ever-changing world of global business. We'll examine the experiences of three major companies in the industry—BMW, Nestlé, and Johnson & Johnson—to illuminate the value of strategic sourcing in practical situations. These businesses have effectively used strategic sourcing techniques to improve their procurement procedures, acquire premium resources, and eventually provide their clients with top-notch goods.
Case study examples
Examine these three captivating strategic sourcing case studies that highlight the revolutionary effects of strategic sourcing. These examples from the real world demonstrate how businesses have improved procurement, cut expenses, and gained a competitive advantage through strategic sourcing. Learn about the effectiveness of strategic sourcing with the following examples: 
The case of BMW
BMW has a well-established strategic sourcing program that is dedicated to developing long-term partnerships with suppliers, enhancing the effectiveness of the supply chain, and minimizing expenses.
BMW's strategic sourcing is recognized for its commitment to sustainability and innovation, as well as its focus on building long-lasting relationships with its suppliers.
The company has implemented a just-in-time (JIT) inventory management system to increase productivity and employs advanced analytics to find cost-saving opportunities. This system has proven reliable during supply chain disruptions. 
The case of NESTLÉ
Having a strategic sourcing approach that is centered on sustainability and responsible sourcing, Nestlé is a worldwide food and beverage company.
The business maintains close relationships with suppliers to guarantee that its products are acquired ethically, and it has put in place a supplier relationship management program to boost supplier performance.
Nestlé prioritizes ethical and ecologically friendly methods throughout its supply chain and works to establish long-term relationships with its suppliers.
The case of JOHNSON & JOHNSON
The strategic sourcing program of Johnson & Johnson (J&J) aims to increase innovation while lowering costs and increasing quality.
The organization has created a supplier diversity program to help small and diverse businesses and employs advanced analytics to discover and forge strong bonds with key suppliers.
Because of its commitment to ethical business practices and efforts to ensure that its suppliers keep the same standards, Johnson & Johnson is well known for prioritizing diversity in its supplier base and actively seeks out businesses owned and controlled by women, minorities, and veterans.
Strategic sourcing vs tactical purchasing: differences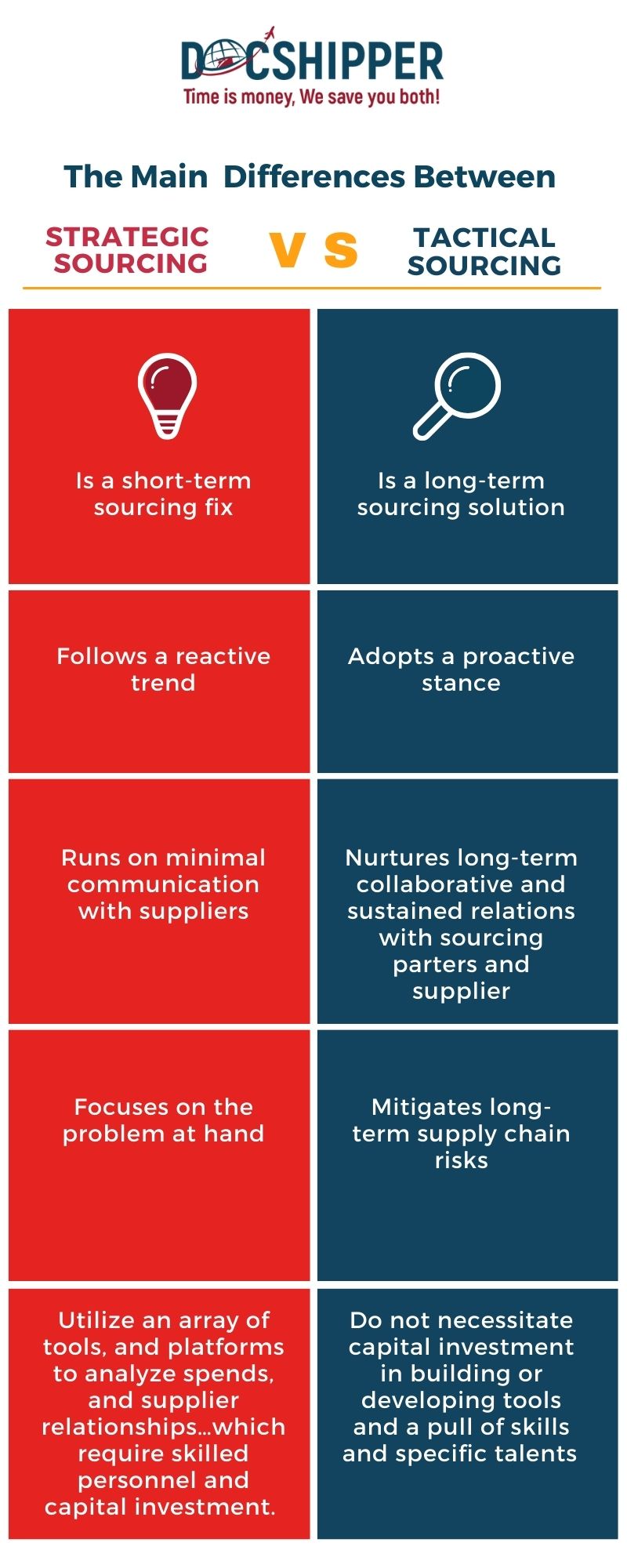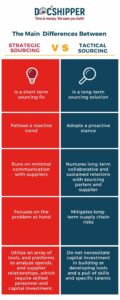 Like strategic sourcing, many people may find the word tactical sourcing as it still related to the sourcing and procurement process. Here are the main differences between these two strategies:
Timeframe

:In contrast to

tactical purchasing

, which is a

short-term

strategy,

strategic sourcing

is a

long-term

strategy

. For high-value or high-volume purchases, strategic sourcing is often employed, whereas tactical purchasing is typically used for low-value or

low-volume purchases

.

Objectives

: Strategic sourcing centers on achieving

long-term goals

including cost reductions, higher quality, and greater efficiency. The goal of tactical purchasing is to

satisfy urgent requirements

, such as completing an urgent order or adapting to a shift in demand.

Process

: Tactical purchasing is a

simpler and less involved approach

than strategic sourcing. It frequently needs greater planning and coordination and involves a wider range of stakeholders. The process of tactical purchasing is simpler and can be achieved more rapidly.

Risk

: Tactical sourcing is

less risky

than st

rategic sourcing. This is due to the fact that it requires establishing commitments to suppliers over a longer time frame. Because it is less likely to have a big impact on the organization's overall operations, tactical sourcing involves less risk.
Both strategic and tactical sourcing can be useful tools, but it is important to know when to use each one. Here are some guidelines:
If you are looking for

short-term savings

on a specific purchase, tactical sourcing is

probably your best

bet.

If you want to

save money

in the long run and get more value for your

procurement dollar, strategic sourcing is the way to go.

If you are not sure which approach to take, it is always a good idea to

consult with a procurement expert.
At the end of the day, the best way to save money on your procurement spend is to use a combination of both strategic and tactical sourcing. By taking a holistic view of your organization's spending,  you can find opportunities to save money while also improving quality and service levels.
Depending on your unique goals and circumstances, your business will benefit either from tactical sourcing or strategic sourcing 
How to effectively implement strategic sourcing in your organization?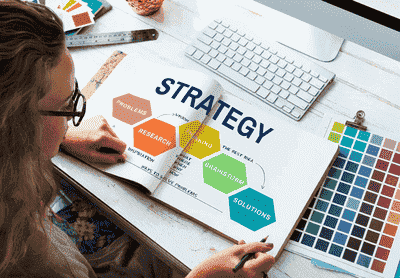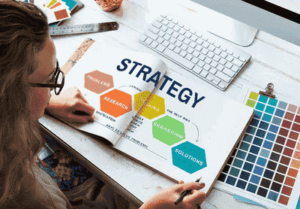 There are a few key steps to help you effectively implement strategic sourcing within your organization.
Proceed with Analysis
The first step is to analyze your current spending. This will give you a baseline to work from and help you understand where you can potentially save money. Also, be sure to assess your current suppliers and understand their capabilities. This will help you determine if they are a good fit for your needs going forward.
Develop a strategy
Once you have analyzed your current spending, it is time to develop a strategy. You need to set goals and objectives for your strategic sourcing initiative and create a plan of action to achieve those goals. Be sure to involve your stakeholders in this process, so everyone is on the same page. It is also important to establish KPIs, so you can measure your progress.
Optimize the request for proposal (RFP) process
The next step is to issue a request for proposal (RFP) to potential suppliers. This is where you will lay out your requirements and allow suppliers to bid on your business. Be sure to evaluate all proposals carefully and select the supplier that is the best fit for your organization.
Negotiate supplier's contracts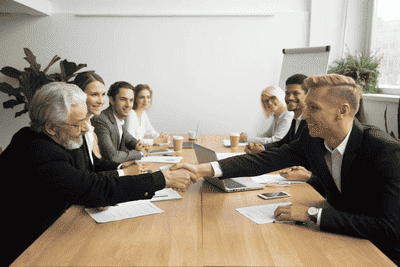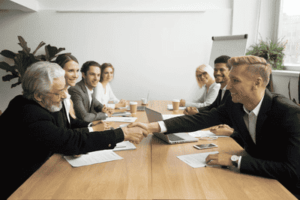 Once you have selected a supplier, it is time to negotiate the contract. This is where you will finalize the terms of the agreement and make sure both parties are satisfied. Be sure to get everything in writing, so there is no confusion down the road.
Implement your strategy 
The next step is to implement the strategic sourcing initiative within your organization. This will involve working with your suppliers to make sure everything is running smoothly. Be sure to communicate with all stakeholders throughout the process, so everyone is on the same page.
Evaluate and adjust 
The final step is to evaluate your results and make adjustments as needed. This is an ongoing process, and you should always be looking for ways to improve your strategic sourcing initiative. In addition, be sure to keep your stakeholders updated on your progress and get their feedback. If you follow these steps, you will be well on your way to effectively implementing strategic sourcing in your organization.
Docshipper Tip : The number of suppliers you deal   with is not as important as the way you manage them! If you have any questions regarding managing suppliers or finding the right our experts will help you. Contact us here with your questions. Our team will get in touch with you. 
Conclusion 
Strategic sourcing is a process that can be used by organizations to source materials, products, or services more efficiently and cost-effectively. When done correctly, strategic sourcing can lead to significant savings for an organization. There are many factors to consider when developing a strategic sourcing plan, but the most critical thing is to ensure that all stakeholders are involved in the process.
Moreover, if you still have any questions regarding strategic sourcing or sourcing process in general, you get in touch with DocShipper experts, and we will be glad to assist you.
FAQ |  what is strategic sourcing ? [The ultimate guide]
What is the difference between strategic sourcing and traditional sourcing?
Strategic sourcing is a more holistic approach to procurement that takes into account the organization's overall objectives. It involves identifying and selecting suppliers that can help the organization achieve its goals, not just the lowest-cost supplier. Traditional sourcing, on the other hand, is more focused on finding the lowest price for a product or service.
What are the key steps in the strategic sourcing process?
The key steps in strategic sourcing are: Identify needs, research suppliers, evaluate and select suppliers, negotiate contracts, manage relationships and monitor performance.
What are some common sourcing risks?
Some common sourcing risks include: The risk that a supplier will not be able to meet your needs, either in terms of quality, delivery, or price.The risk that a contract will not be enforceable or that there will be disagreements about its interpretation and also the risk that the strategic sourcing process will not be implemented successfully.
What are the benefits of strategic sourcing for small businesses?
Strategic sourcing can provide small businesses with a number of benefits, including: Cost savings: By negotiating better prices with suppliers, small businesses can save money on their purchases. Improved quality: By working with suppliers that have a good reputation for quality, small businesses can improve the quality of their products or services. Increased efficiency: By streamlining the procurement process, small businesses can save time and money. Greater flexibility: By having a good relationship with their suppliers, small businesses can be more flexible in their purchasing decisions. Increased opportunities for growth: By working with suppliers that can provide new products or services, small businesses can grow their businesses.
DocShipper info: Do you like our article today? For your business interest, you may like the following useful articles :
DocShipper Advise : We help you with the entire sourcing process so don't hesitate to contact us if you have any questions!
Having trouble finding the appropriate product? Enjoy our sourcing services, we directly find the right suppliers for you!
You don't trust your supplier? Ask our experts to do quality control to guarantee the condition of your goods!
Do you need help with the logistics? Our international freight department supports you with door to door services!
You don't want to handle distribution? Our 3PL department will handle the storage, order fulfillment, and last-mile delivery!
DocShipper Sourcing | Procurement - Quality control - Logistics
Alibaba, Dhgate, made-in-china... Many know of websites to get supplies in Asia, but how many have come across a scam ?! It is very risky to pay an Asian supplier halfway around the world based only on promises! DocShipper offers you complete procurement services integrating logistics needs: purchasing, quality control, customization, licensing, transport...
Communication is important, which is why we strive to discuss in the most suitable way for you!